Alaska is one of those places where almost every place you look, you can find beauty. I just returned to the real world from three months in Alaska and thought I would share these 20 photos of beautiful Alaska with you.
20 Photos of Beautiful Alaska
Before I go on, I will tell you that we spent the three months working on our cabin and didn't do much in the way of exploring or activities. Also, due to COVID, we thought spending most of our time in the woods would be better that spending it around a lot of other people. I tell you this because you won't see many photos of places you normally see in pictures of Alaska.
Wildflowers
Alaska is a place full of wildflowers, which is something I was very surprised by the first time I visited. It's so cold in the winter that I didn't think about flowers surviving to bloom in the summer. I was so wrong. There are flowers that I have never seen anywhere else.
This first flower is called Coltfoot and it looks like a ball of cotton to me. What do you think? It's really pretty to see in person.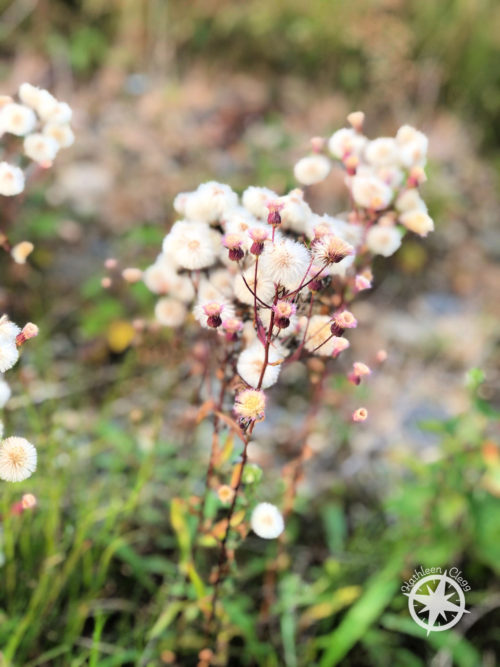 These sweet flowers are called Churning Bells and were found near our cabin. I love the different colors they come in.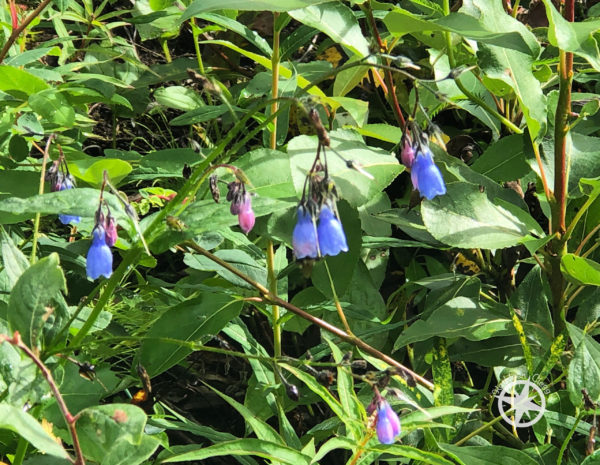 These flowers are Fireweed (the purple flower) and Chinese Yarrow (the white flower). My daughter dried the Chinese Yarrow to make tea from the flowers and a poultice out of the stems and leaves.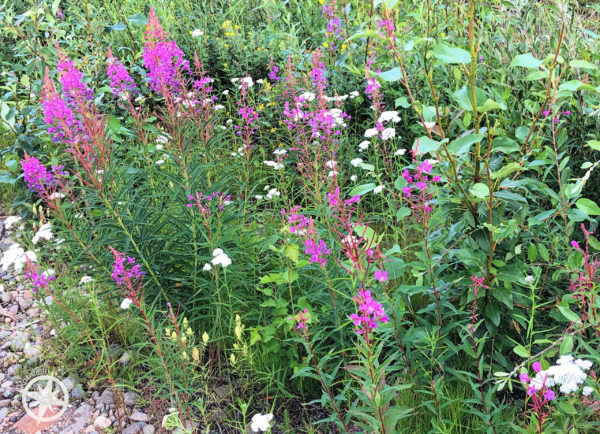 The Wild Iris is so bright and vibrant. I found these when we went to Fairbanks one day, so we had to stop for a picture.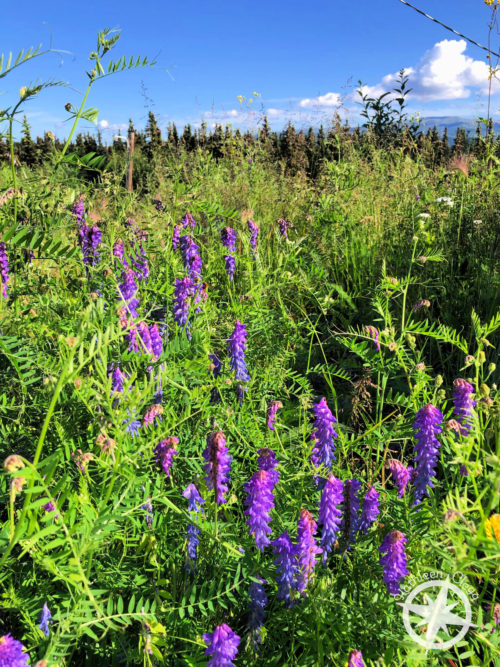 Another picture of the Fireweed. Probably one of the prettiest weeds out there. Alaskans say when the flowers reach the top, there are six more weeks of summer. I watched them pretty closely and I can say that it's pretty true. We tried Fireweed jam this summer and it was really good.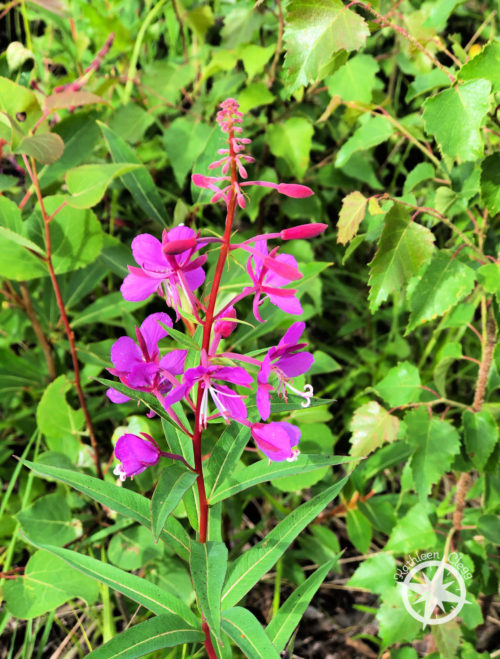 Bistorta Officinalis flower is such an unusual and pretty flower to me. It seems like it is just a whole bunch of small flowers cramming together. That's probably a good idea in Alaska. Even in summer, it can get pretty chilly. Notice the bee doing his work.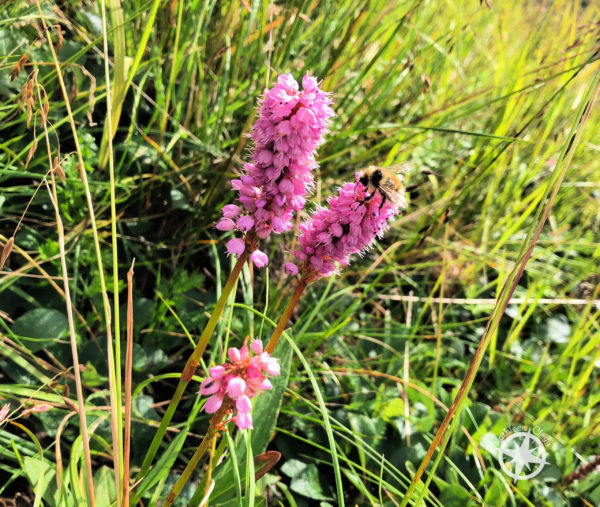 Alaska, where even the weeds are pretty.
Santa Claus House
I'm not sure these next three are photos of beautiful Alaska exactly, but they are fun just the same. There is a town called North Pole next to Fairbanks. In this town is Santa Claus House, a Christmas shop with a whole lot of Alaska made Christmas items.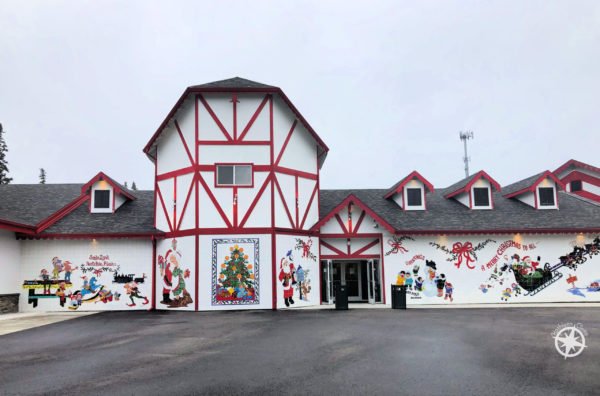 Some days of the week Santa is even in the shop to have your picture taken with him. Visit their website to determine which days he is in the store before you go.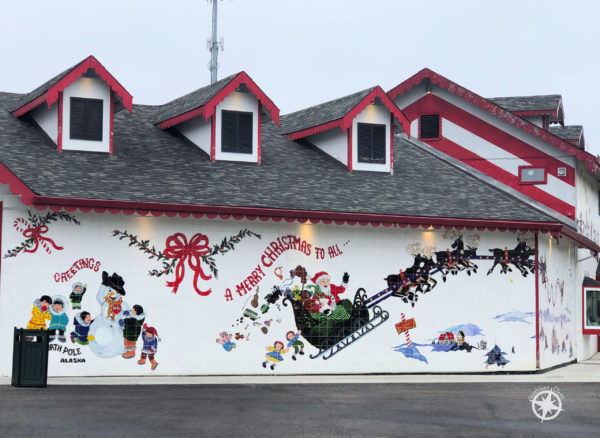 While you are visiting, be sure to check out the reindeer next to the shop. I didn't get any decent pictures of them this year, but they are fun to see.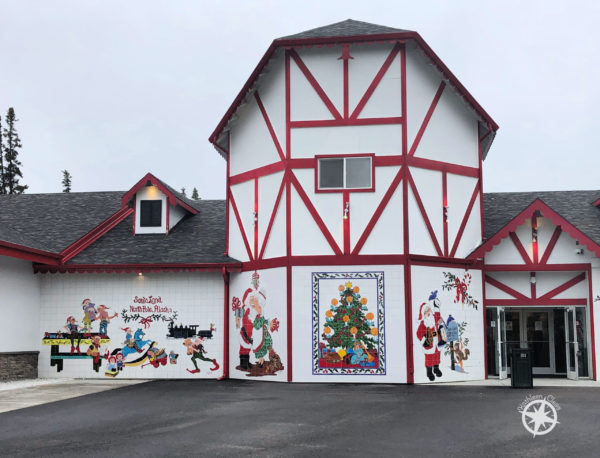 Rivers and Streams
I had to take a drive to Palmer, about 4 hours from our cabin, one day to pick something up. Normally that would be a bummer, but in Alaska during the summer, not so much. It's a way to see even more beauty.
This is the Nenana River, which meanders its way through the interior of Alaska. There's so many places to stop and photograph the river. You can even white water raft of the river, but in a different area than this.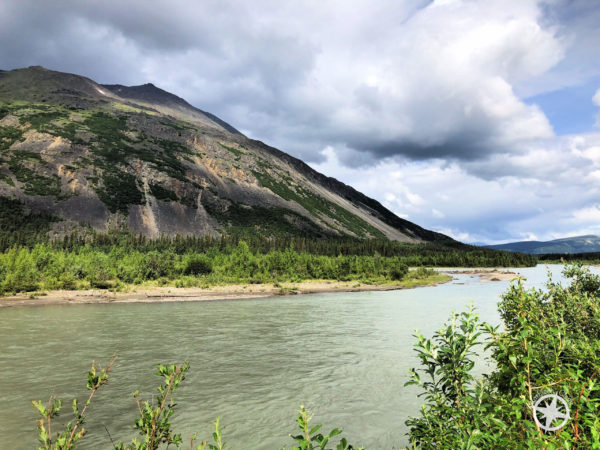 This is me, on my first day at our cabin, just walking by the creek that runs next to our property. I have a bug net on because the mosquitos in June and early July are a thing of nightmares. Another thing I never thought about until I spent my first June in Alaska. How do they even survive the winter? I don't know, but they are terrible.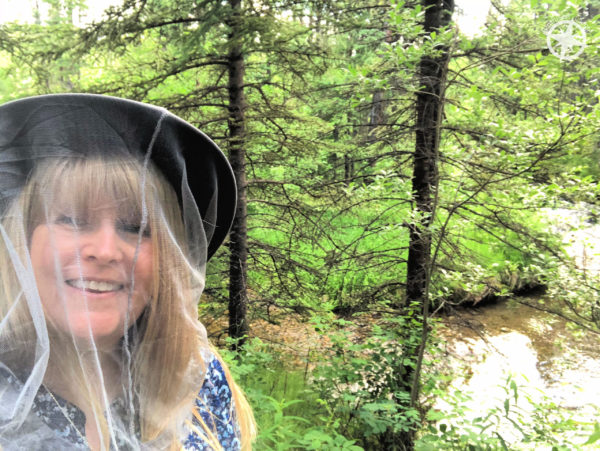 I love this bridge and area. It's called Hurricane Gulch and I have to stop any time I go over it. The bridge spans Hurricane Creek, way down under the bridge. The area is very picturesque and photogenic.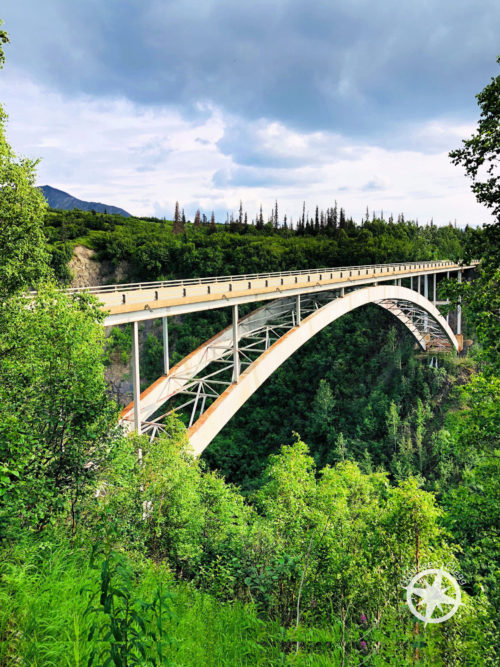 Mountains
I took this photo on one of the trails by Hurricane Gulch. Isn't the view amazing? I think it is. These are the kinds of views I just can't get enough of on my travels through Alaska.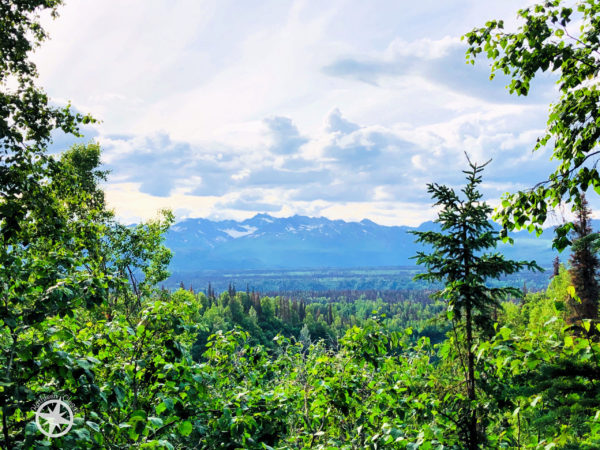 Denali National Park is close to our cabin and one of our favorite places to visit. There are so many views like the one below and wildlife in abundance. I wrote a post about the Denali Road Lottery, complete with photos of the wildlife and views you can read.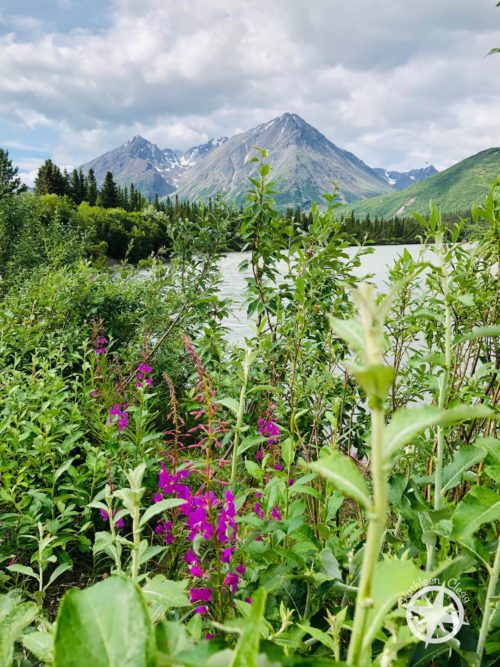 Other Photos of Beautiful Alaska
Alaska has loads of wild berries throughout the state. One of the berries we have near our cabin are wild blueberries. They are so good. We picked so many of them and I even made a cobbler and some jam with them.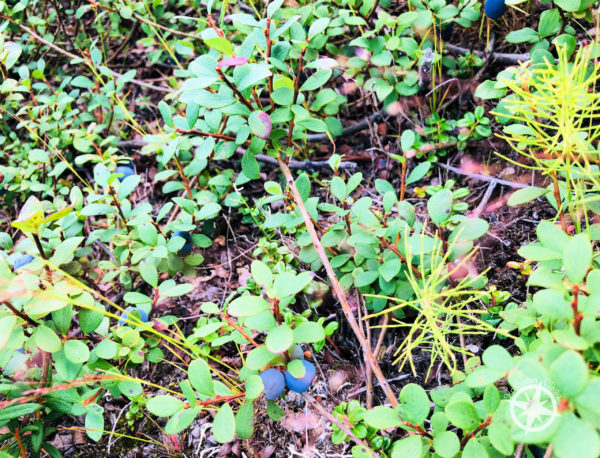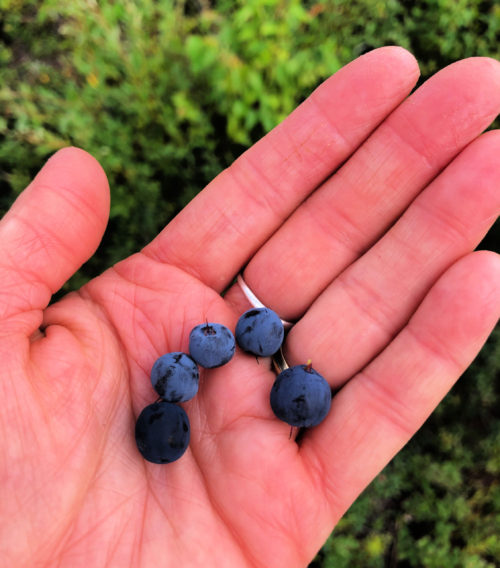 Look at the mama duck and her babies. She rounded them up and took them across the street a few minutes after I took this picture. She was very careful. Aren't they adorable?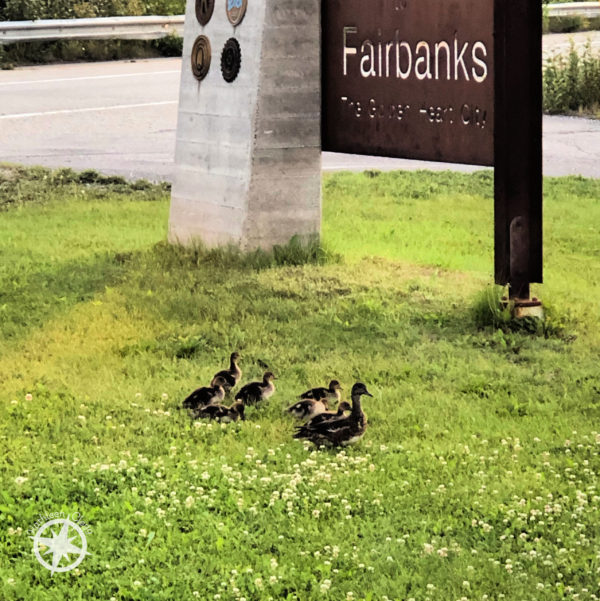 This is a road north of Fairbanks that I loved driving on. I was actually trying to find a specific house among all the amazingly beautiful scenery.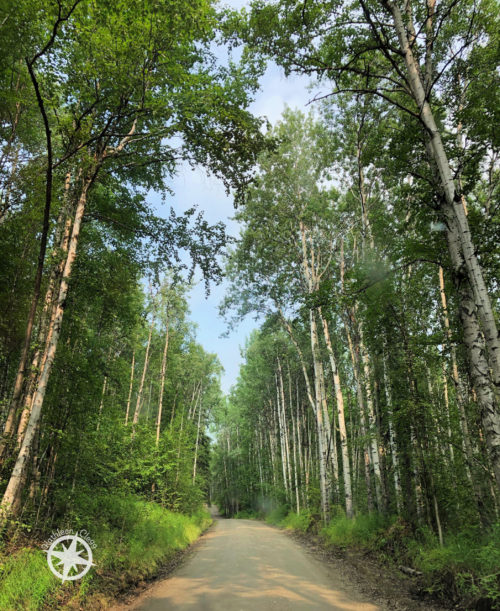 This was one of the last photos I took before we left Alaska. Fall was showing off all of her colors so we pulled over and snapped this picture.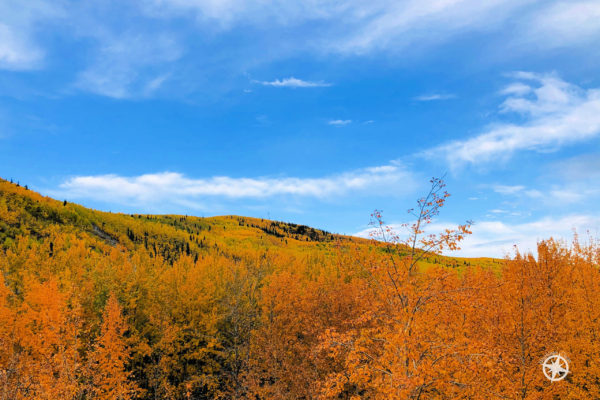 Finally, I thought I would share the progress on our cabin. We cut the first tree in 2013 and have worked for 2-4 weeks most summers since then, with this summer being 3 months. It's been a lot of hard work, but it's so worth it. If you're interested in seeing any other pictures, check out our Alaska Cabin Build Facebook page. There are loads of pictures there.
Have you been to Alaska or is it on your bucket list? Check out some other Alaska posts on this blog to help plan your trip. Hopefully these 20 photos of beautiful Alaska helped you decide that you really must visit.