Sitting just off of Route 66, Claremore, Oklahoma, is the Historic Belvidere Mansion. Built in 1907 and completed just before Christmas, it calls to be explored and transports you back it time.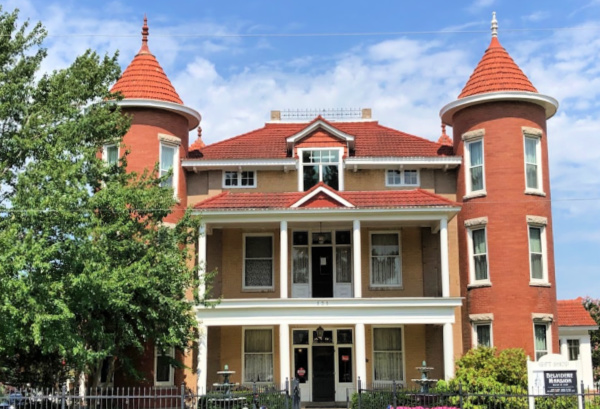 Historic Belvidere Mansion
The Beginning
Built by businessman John Bayless for his wife Mary and their seven children. When the Bayless family settled in Claremore, Mr Bayless had four grand buildings erected, including the 9000 square foot Belvidere Mansion. The other three were for the communities enjoyment, but only the mansion is still standing. Unfortunately, Mr. Bayless died in June of 1907, before he could see his dream realized. However, the family still moved in and stayed until 1919.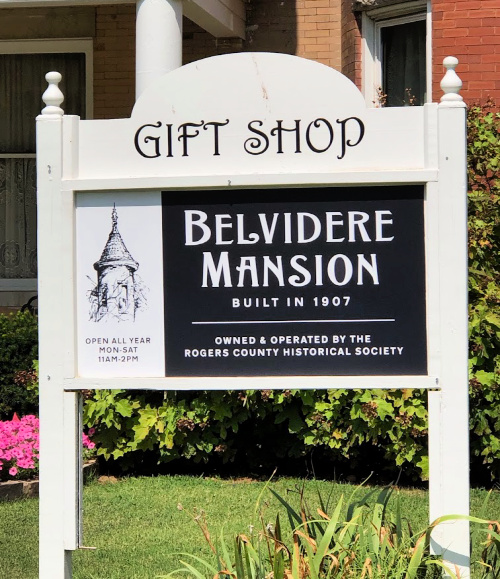 Today
After the Historic Belvidere Mansion fell into disrepair, the Rogers County Historical Society purchased it and returned it to its beautiful past. They allow free self guided tours through the mansion, although they would greatly appreciate donations to help with the operation and upkeep.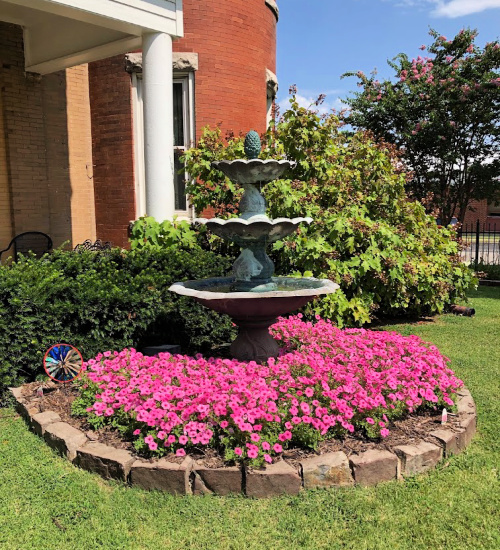 The Pink House
Inside the Historic Belvidere Mansion is The Pink House, which is a cute tea room serving lunch Monday through Saturday from 11 am until 2 pm. We had lunch and enjoyed it very much.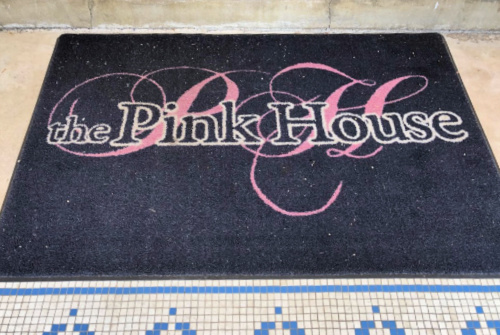 They serve a variety of salads, sandwiches, quiches and baked potatoes. My daughter selected the Greek Salad and said it was really yummy and filling.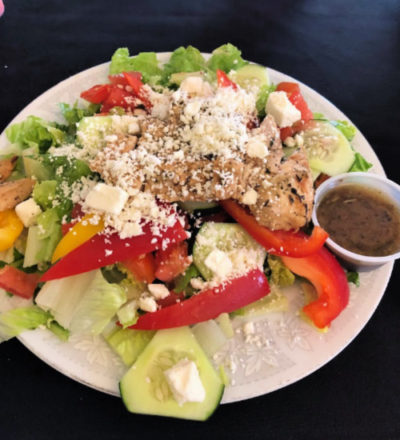 My choice is called the Double Scoop and it included a scoop of chicken salad, a scoop of pimento salad and a slice of gluten free bread. Every item on the menu is clearly marked with gluten free, vegetarian and vegan options. Again, my meal was really good and so filling.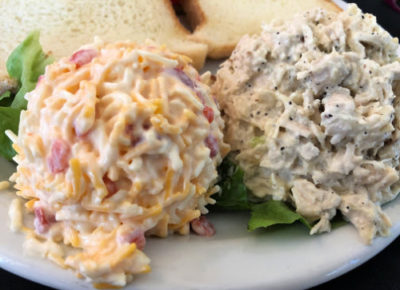 Tour the Historic Belvidere Mansion
Following lunch, we climbed the stairs to begin our tour. It's clear that the Rogers County Historical Society put a lot of work into the restoration and operation of the mansion. Walking through was such fun, seeing things we recognized and other things that we wondered what they were.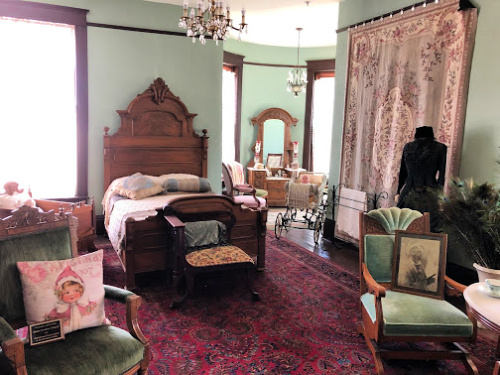 I remember a phone similar to this one when I was growing up. I can't remember who had it in their house though.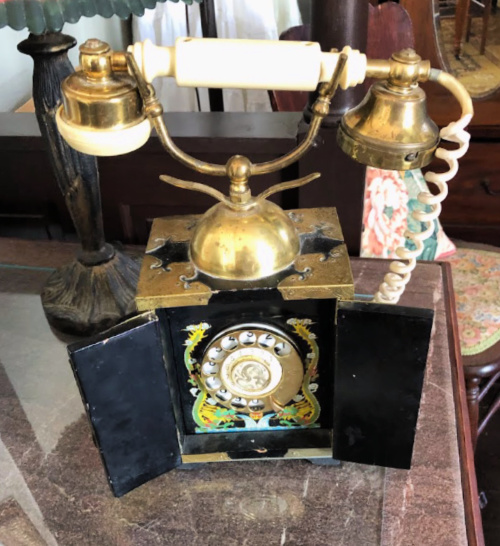 Of course, there as this wonderful bathtub. I'd love to have one similar to this someday. Maybe I can put one in my cabin someday.
The Historic Belvidere Mansion is open Monday through Saturday, 11 am until 2 pm. Plan to be there a couple of hours, if you have lunch too. You can also reserve the third floor ballroom for events, like weddings. We really enjoyed our time there.