The United States has some varied scenery throughout the country and regions.  In the southeast of New Mexico sits Carlsbad Caverns National Park. We were lucky to take a trip to explore park after our visit to the International UFO Museum. These 16 tips for visiting Carlsbad Caverns National Park will help you make the most of your time there.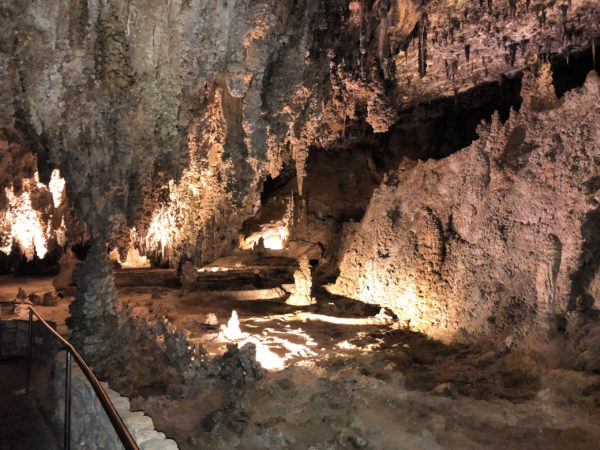 10 Tips for Visiting Carlsbad Caverns National Park
Tips for Before Entering the Cavern
We arrived at Carlsbad Caverns National Park in the early afternoon. Being July, it was super hot out, so we happy to be heading down 750 feet. That being said, it is about 56° inside the cavern year round, do if you're prone to being cold, bring a light jacket.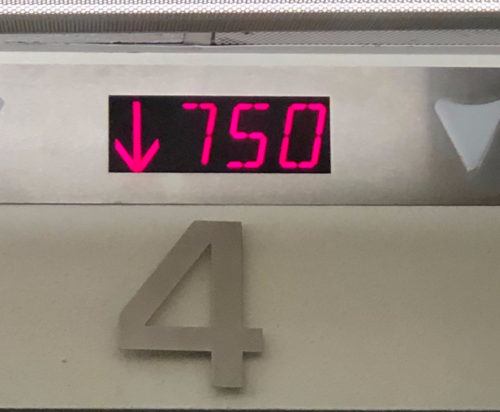 2. Carlsbad Caverns is a National Park and charges a fee of $15 per person to enter. If you plan on visiting more than one park in a year, the National Park Pass is a great value. At $80 per year, 4 people and a vehicle can enter any national park, monument, refuge or forest without an extra charge.
3. Only plain water is permitted in the caverns.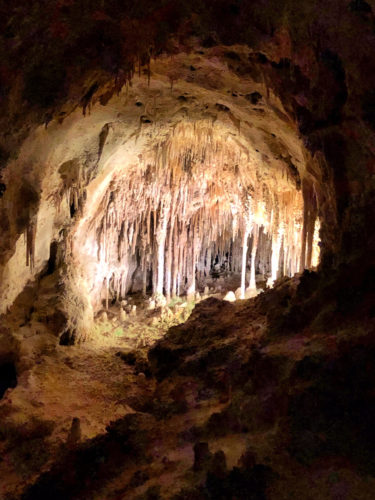 4. There is a walkway and path throughout the cavern. However, you're in a cavern with water, so it gets damp and slippery. Wear shoes with good traction, no flip flops.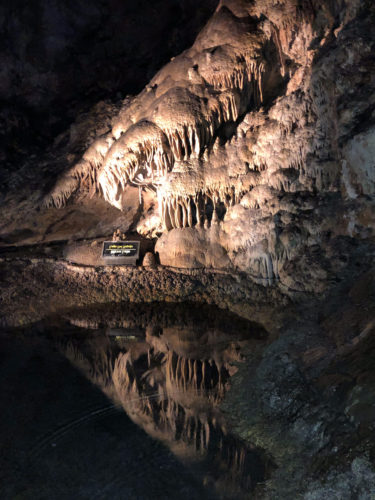 Tips for Inside the Caverns
There is so much to see inside the caverns. The tour is self guided, so take your time.
5. Flash photography is allowed in the caverns. Take lots of pictures. There are some pretty neat things in there.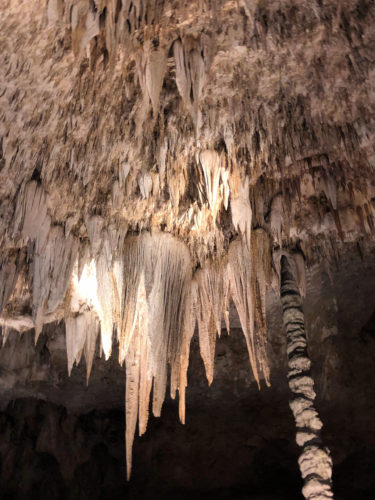 6. Actual Service Animals are permitted in some parts of the caverns. Therapy animals and regular pets are not permitted in the caverns, on the trails or any other place in the park. The temperatures are very hot, so don't leave them in your vehicle either. There is a kennel onsite where you can leave your pets.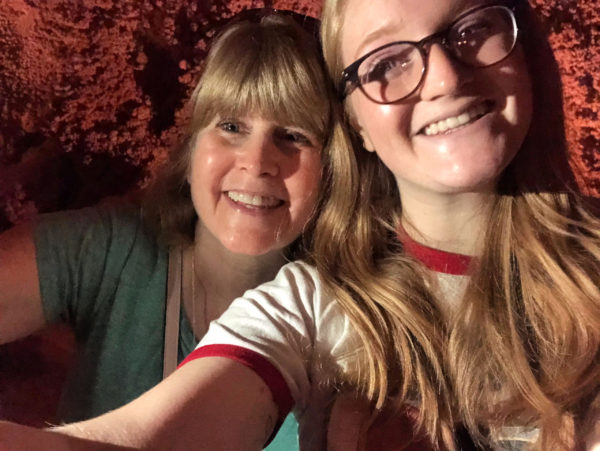 7. Read the signs through out the caverns. There is some pretty interesting information on them.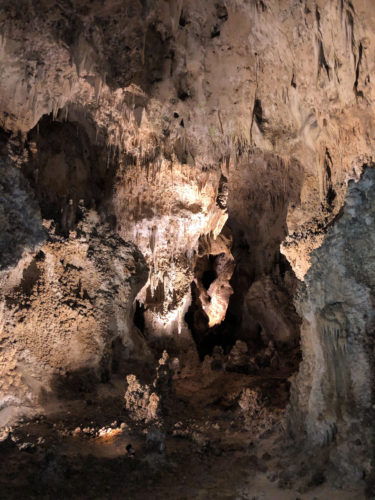 8. Pay attention to storms that will roll through They come on very fast and very strong. This one came out of nowhere right when we walked out of the caverns.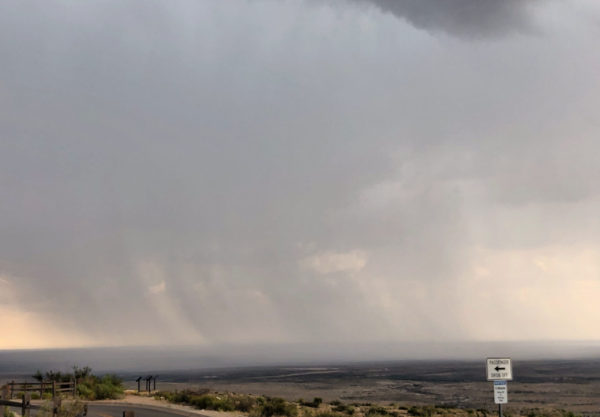 Tips for Bats Flight Program
9. There is a bat flight program every evening, late May through October. The park rangers will talk to visitors about the bats. Then, at about sunset, you can watch the bats come out of the cave to go on their nightly hunt. You can attend the program at the Bat Flight Amphitheater, free of charge. Attend this if possible.
10. Seating is first come, weather permitting.
11. If you are an early riser, between 4 and 6am, you can watch the bats come back to the cave in the same place. There is no ranger at that time.
12. Cameras, electronics, phones, etc are not permitted at the amphitheater. This is to protect the bats. This is very important. 
***When we were at Carlsbad Caverns National Park, the weather was bad during the night flight, so the show was canceled. We got up very early to watch the bats return, not really knowing what we were going to see or if the early hour would be worth it. We were two of five people watching and it was so worth getting up. Watching the bats return to the cave was one of the coolest things we have ever seen. There are about 400,000 bats that leave and come back to the caves to hunt every night. Seriously, it is so cool to see. ***
Tips for Other Activities
There are other things to do besides see the bats and go through the caverns at Carlsbad Caverns National Park. It's a really great place to spend a few days.
13. Go for a hikes. Do this early in the day, drink lots of water and wear sunscreen.
14. Take a drive around the loop off of the main road. We saw a few deer, some rabbits and some really great views.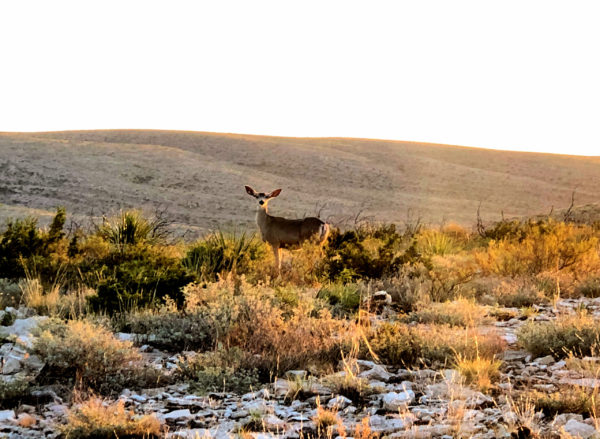 15. Go star gazing, meteor hunting or attend a Night Sky Program.
16. Watch the sunrise or sunset. We caught this sunrise after we watched the bats go back to their cave.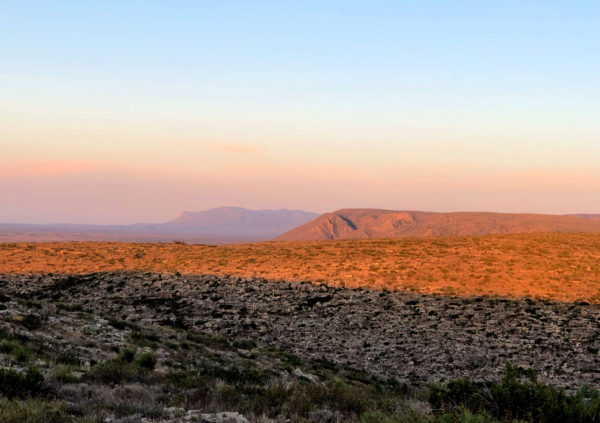 Where to Stay
There is a town called Carlsbad about 20 miles north of Carlsbad Caverns National Park, but we were traveling south after our visit and didn't want to back track. We found a place, White's City Cavern Inn, just 4 miles outside of the park and it was less expensive than the places in Carlsbad. I will tell you that it's not fancy, but we were very pleasantly surprised by the room. It was spacious and clean and it had a refrigerator and microwave. Also, the beds were comfortable.  These are a couple pictures. There's not much to eat nearby, but we knew that ahead of time and took some food for our trip.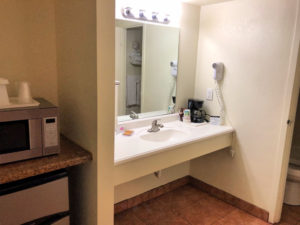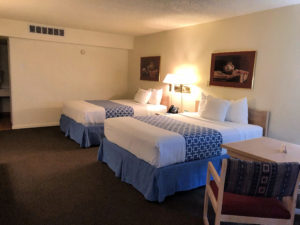 Conclusion
We absolutely loved our time exploring all there was to see at Carlsbad Caverns. There was a lot to do and see and it was really fun, even with the early wake time. I hope you will use these 16 Tips for visiting Carlsbad Caverns National Park when you go for your visit. You won't be sorry at all.