Shortly after we arrived in Memphis, I read about the Elmwood Cemetery and how steep in history it is. When my mom came to visit, we decided to learn some Memphis history through Elmwood Cemetery.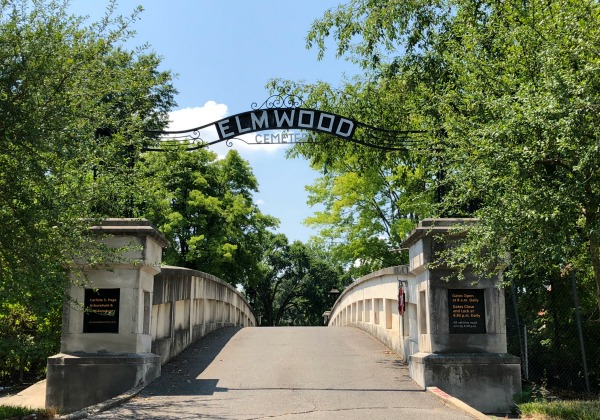 Introduction
The Elmwood Cemetery was begun in 1852 by 50 Memphis gentlemen as one of the first rural garden cemeteries in the South. They sought "a beautiful and dignified final resting place amid towering trees and winding paths and lanes." Now, 166 years later, there are 75,000+ people buried here. That's a lot of history.
Children in Elmwood Cemetery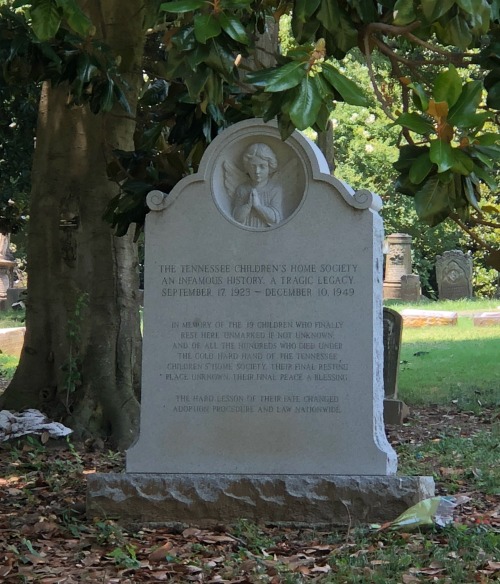 This monument to the children of the Tennessee Children's Home Society. This society was a front for selling babies they kidnapped through black market adoptions, destroying the records so the children were unable to be traced. This scandal brought about strict reform to adoption in Tennessee.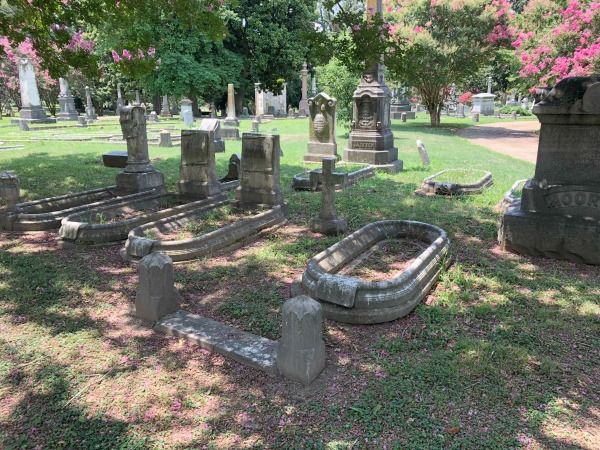 These oval markers are all around the cemetery. Everywhere you see one, marks a place where a child was buried.
Memphis History through Elmwood Cemetery
In 1873, a young woman, Mattie Stephenson, came to Memphis to help with the Yellow Fever epidemic. She died shortly after she began attending victims. This monument was erected in her memory.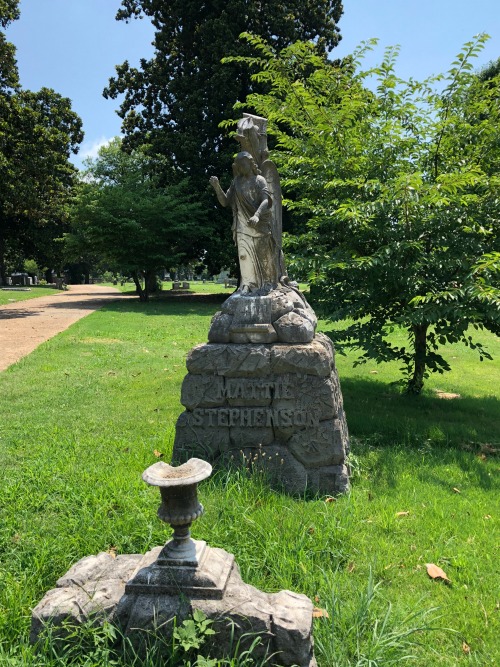 Wayne Lamar Jackson is one of the many musicians buried in the Elmwood Cemetery. He won the Grammy Lifetime Achievement Award for his amazing trumpet talent. He performed on albums by Al Green, Otis Redding and Elvis Presley, to name a few.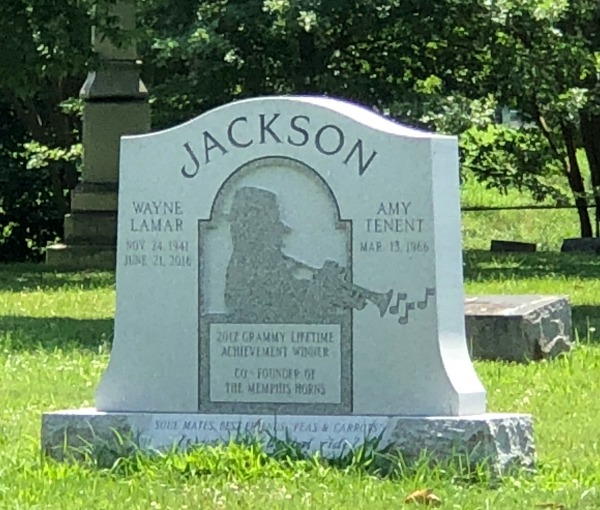 Confederate Rest Monument
The Confederate Rest Monument was erected in 1878 with funds raised by the Ladies Memorial Association and the Confederate Relief and Historical Association. There are more than 1,000 graves of Confederate veterans. There are no Union veterans buried at the Elmwood Cemetery.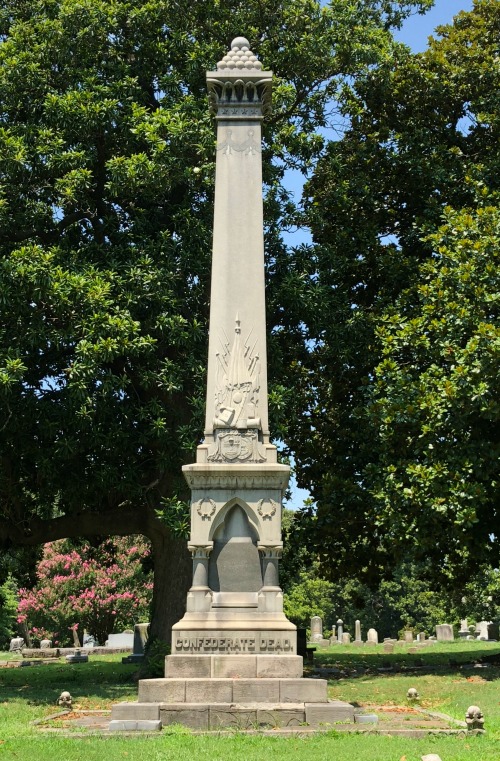 The markers for the Confederate veterans are on the ground surrounding the monument.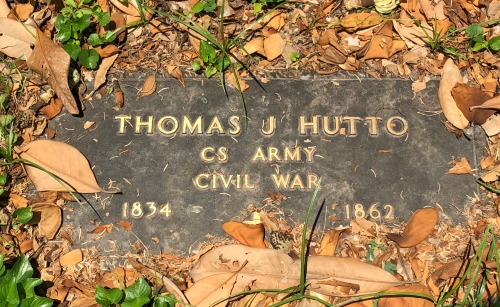 When I first read about the Elmwood Cemetery, one of the reviews I read said it was bare, with no trees. I'm not sure what the writer was talking about because it's actually a beautiful cemetery, full of trees and flowers. It has a lot of shady spots to take a rest.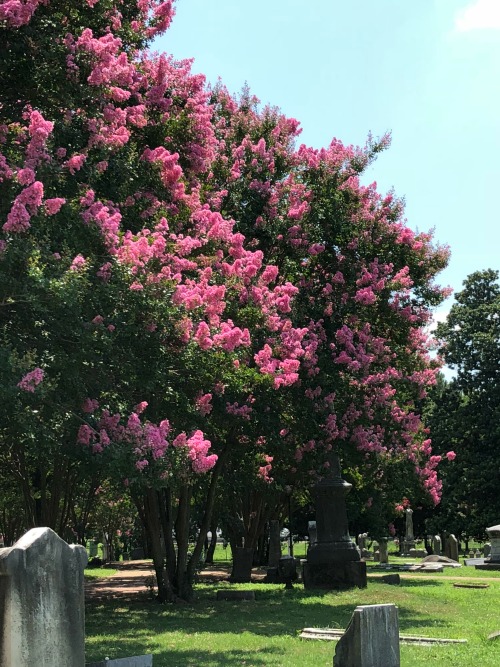 This is the oldest grave marker in the cemetery. It belongs to Mary Berry, who died in 1853 and was the first person buried in the cemetery.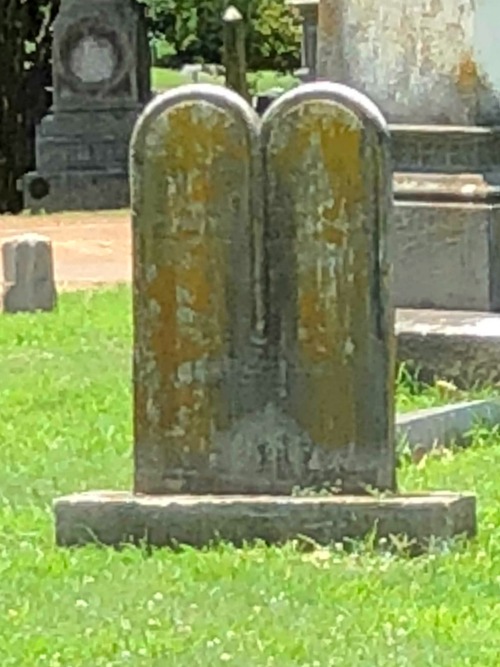 Grace Toof was a member of the family of the original owners of Graceland. Graceland was named for her. Elvis Presley purchased the home directly from her descendants and decided to keep the name. I recently visited Graceland. You can read my post HERE.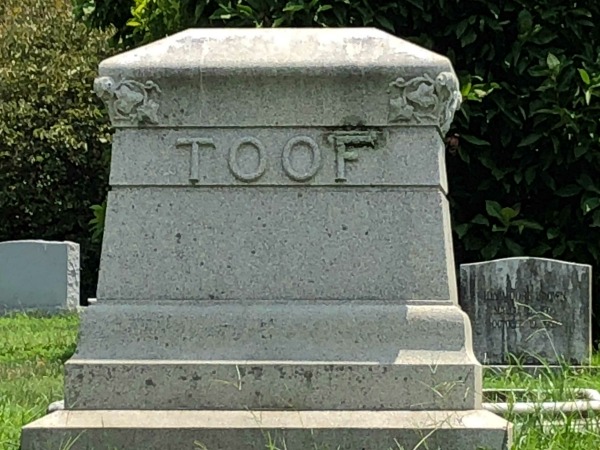 There is a Chinese section in the cemetery, with many Chinese families buried in this section. Their headstones are in English and Chinese.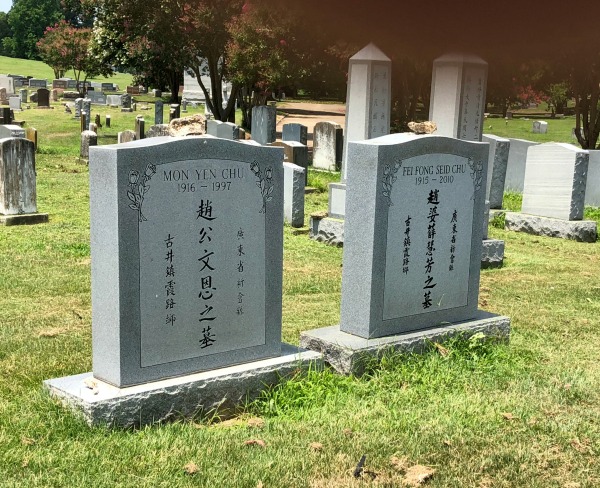 Since this is the South, there is a section where more than 300 unknown African slaves were buried between 1853 and 1865. The monument reads:
   Monument to the Slaves
Final resting place of more than 300 enslaved Africans buried between 1852 and 1865. For a life of toil and bondage only a nameless grave awaited thousands of slaves throughout the South. O Freedom and before I be a slave I'll be buried in my grave and  go home to my Lord and be free.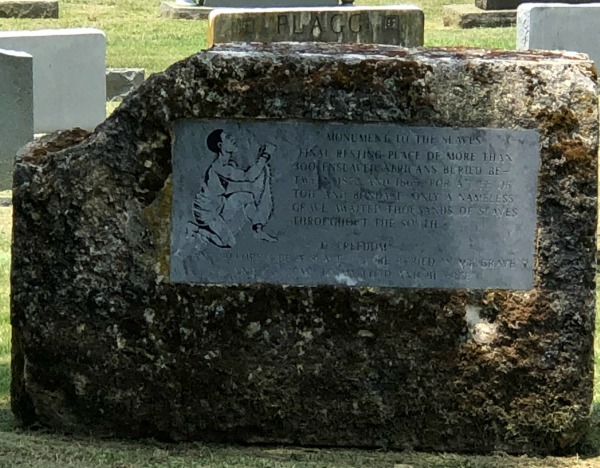 Have you seen the movie 'The Firm'? This monument was in it. Do you recognize it?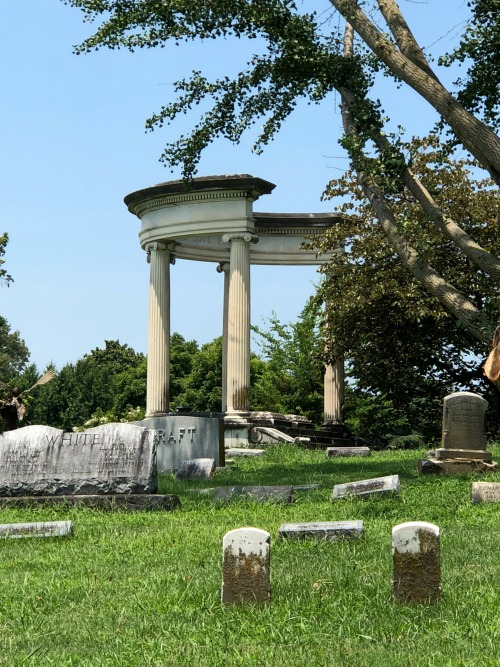 We really enjoyed learning about Memphis history through Elmwood Cemetery. It was easy to do by renting a CD and get a pamphlet full of stories about the people buried in the cemetery for $10. The CD will walked us through the cemetery and gave us lots of details about the history of Memphis. The tour took us about 2 hours and it was really informative.
I know a cemetery tour is not something one usually would add to their vacation activities. However, to really get to know Memphis, you really should consider it.
PIN FOR LATER