Discovering great food in new places is one of my favorite things about travel. While working in Memphis for nine months, we decided to try some of the local favorites. Today I bring you our impressions of 4 mostly great Memphis barbecue restaurants we tried.
There is without a doubt many more that we missed, so if you know of a great one, please leave a comment and tell us about it. Maybe we will try it when we next visit. I hope this helps you decide how to eat your way through Memphis.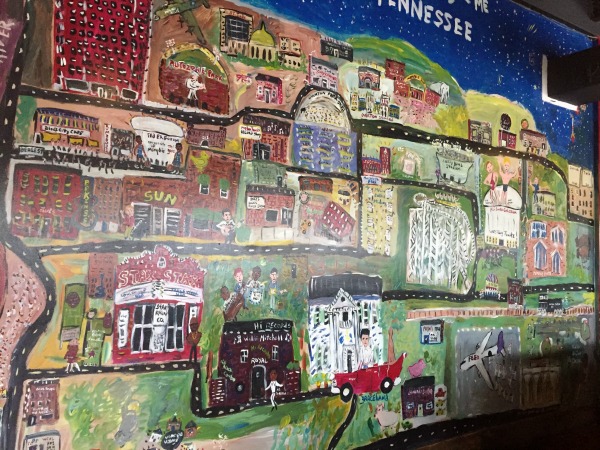 Restaurants to Try
You might wonder how we found these places. We determined which were local favorites by asking the locals of course. They didn't always agree and we didn't necessarily agree with their choices, but mostly they did right by us. There will be a second post with non-barbecue restaurants, for the days you just want something else.
As I said, we were in Memphis for 9 months, so this seems like a pretty short list. The thing is, we don't eat out much. I'm a pretty decent cook and my family likes my food. Also, I hate going somewhere and thinking I could have made whatever I'm eating better. I'm not a snob by any means, I just like what I like.
Something to note is that every single restaurant had amazing service and was clean. You don't find that everywhere. Is it a southern thing? Maybe. Or maybe we just picked the right places to go.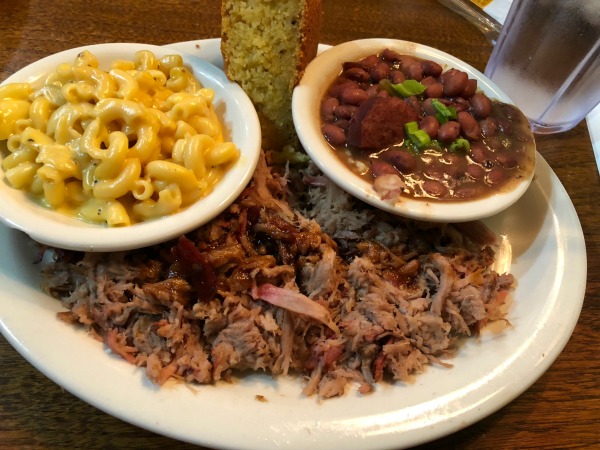 Memphis BBQ Co.
709 Desoto Cove
Horn Lake, MS
To be fair, Memphis BBQ Co. isn't actually in Memphis or even Tennessee. However, it's just over the border into Mississippi, so I'm including it here. This was the first barbecue place we tried, on the second day we were in Memphis. It was recommended by some friends and since they were meeting us there, it seemed like a safe bet. It was amazing. I highly recommend it.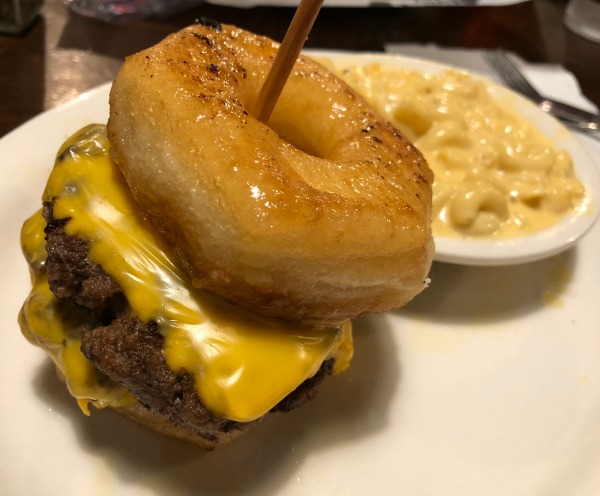 We ate at Memphis BBQ Co a few times and I tried several different things. I liked everything I had and so did my family. Their mac and cheese and their red beans and rice are really great too. I even went out on a limb and tried their Donut Burger. One of my other friends said it was delicious, so why not? As horrible as it sounds, it was amazing. Seriously. Try it yourself.
Central BBQ
2249 Central Ave
My sister looked up the best barbecue in Memphis and Central BBQ won her over, so she got us a gift card here for Christmas. SCORE!! Another amazing place. This was very close to where we lived, so we ended up here a few times too. They have a few locations around town, so find one close. Go early too because we have gone when the line was out the door and around the corner. Their chopped pork with mac and cheese and green beans was my favorite meal. I usually try mac and cheese anywhere I go.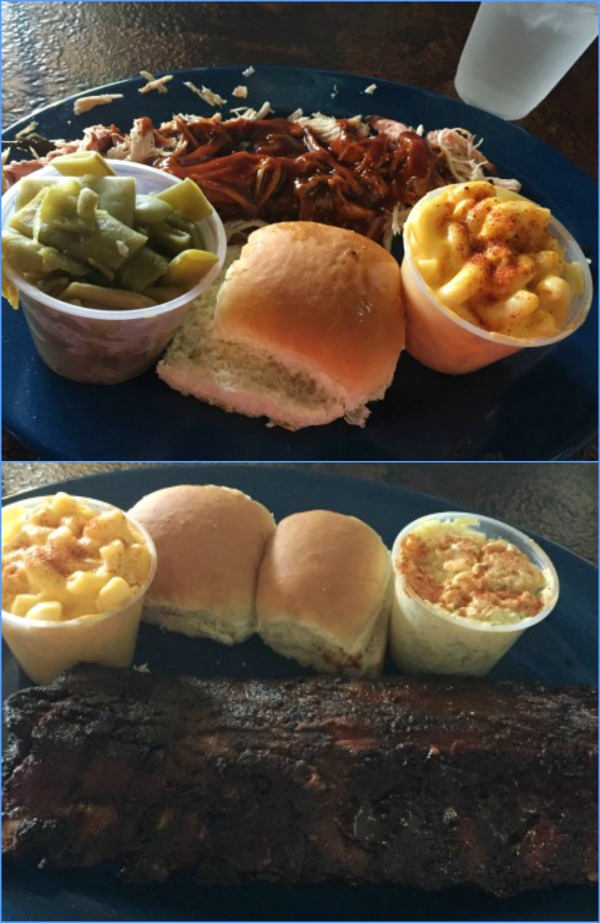 Corky's Bar*B*Q
5259 Poplar Ave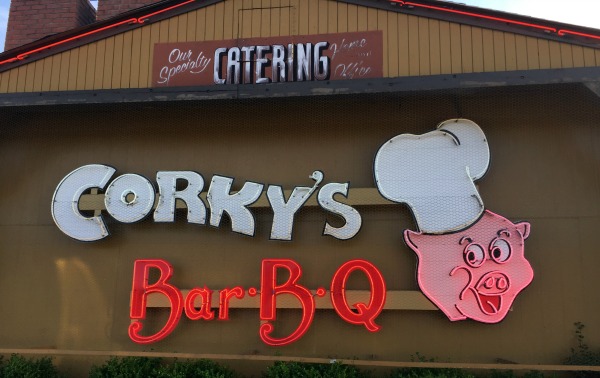 My husband heard about Corky's at work and several people said they have the best banana pudding in Memphis. I had tried the banana pudding at a couple of places, but didn't love it, so I was excited because I love banana pudding. While Corky's wasn't horrible, it wasn't the best I've ever had. I'm pretty sure my mom made that. However, the food was outstanding and they had a crazy good peach cobbler that I had to split with my daughter. My husband like the food quite a lot, but was very grossed out at the cobbler. Cooked fruit makes him gag. He's so weird.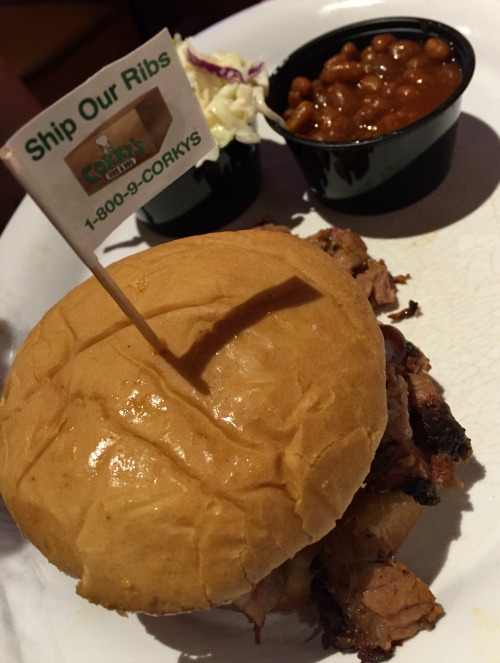 Charles Vergo's Rendezvous Charcoal Ribs
52 S 2nd (downtown, in the alley by Holiday Inn)
So many people recommended Rendezvous to us, locals and visitors who had been to Memphis alike. Honestly, I don't get it. We didn't love it. The downstairs portion of the restaurant caught on fire and they kept the beams in place, so it's a unique ambiance, but that wasn't enough for us.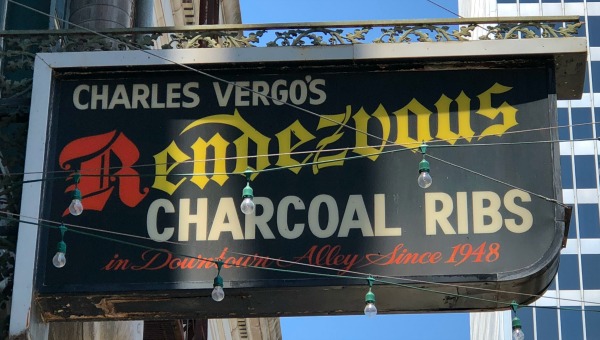 I will say their barbecue nachos were very good, but I could have done without the rest. They don't have a huge selection of sides, cold slaw, beans and potato salad and they don't have dessert. As for the barbecue itself, and actually the beans and slaw, it all tastes heavily of vinegar. I like some vinegar in my life, but not on all of my food. We gave it two tries and had the same opinion both times. We even took my dad and step-mom because their friend raved about it and they didn't like it either.
Conclusion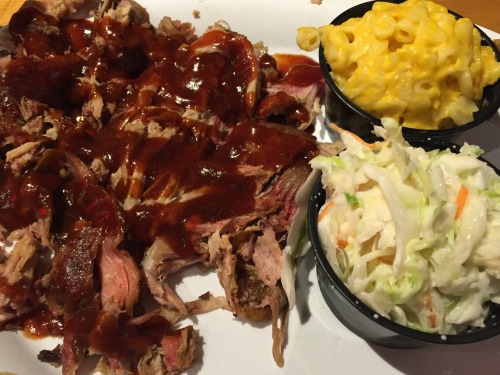 Memphis has some really wonderful food and their barbecue is no exception. Be sure to try some when you visit because I've traveled all over the world and I think Memphis has the best barbecue I've had anywhere. What is your favorite barbecue joint?
Like what you read? Pin this post please!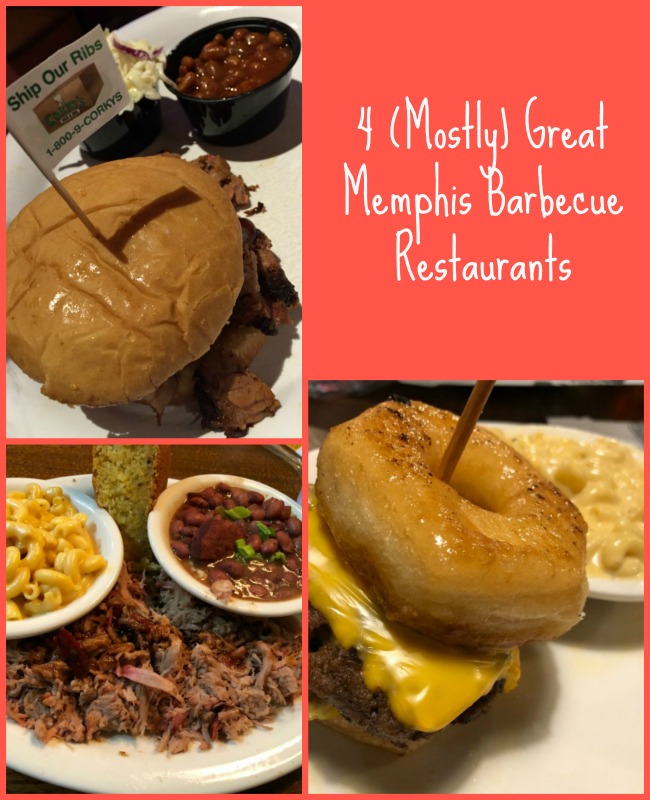 More Memphis Posts