It has come to my attention recently that not everyone knows who The Pioneer Woman is, or about her Mercantile and the Drummond Lodge. In addition to being passionate about travel, I love most things food and family, which are also focuses of Ree Drummond, the Pioneer Woman. With all of this in mind, please allow me to introduce you to the Pioneer Woman Mercantile and Drummond Lodge.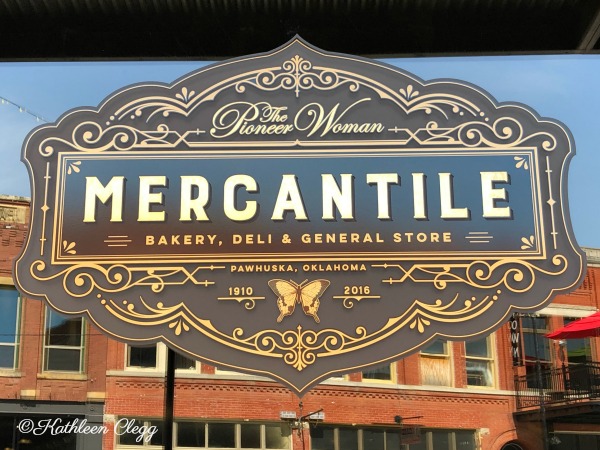 The Pioneer Woman Mercantile and Drummond Lodge
The Pioneer Woman Mercantile
As an introduction, The Pioneer Woman Mercantile is housed in the renovated 100 year old plus Osage Mercantile building on Main Street in Pawhuska, Oklahoma. Ree and her husband Ladd spent a year renovating the mercantile into what it is today. I think when you read about this wonderful place, you will want to take a trip and visit it yourself.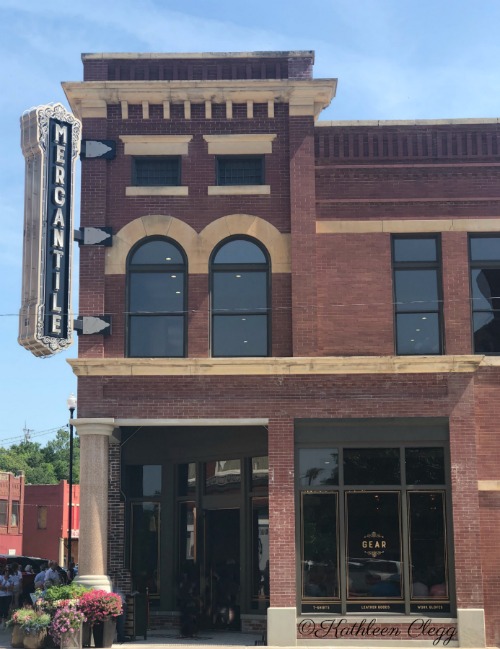 When you enter the Mercantile, you will enter into a giant general store, with the restaurant off to the side. I've been told that the restaurant is always busy. My advice is to put your name on the waiting list right away if you want to eat in the restaurant. You really do want to eat in the restaurant too.

While you wait for your table, walk around the Mercantile and see what all you can find for your home or upcoming birthdays. We're getting ready to move, again, so we didn't get too much. It was a lot of fun to look through. I seriously love the saying on this sign.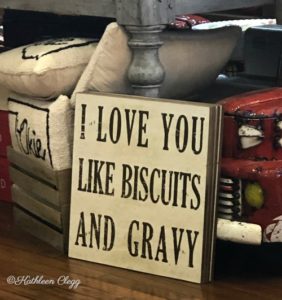 The Mercantile Bakery
The bakery is upstairs from the Mercantile and the line there is sometimes long too. We waiting about 20 minutes in the line and were super happy with our purchases. My daughter got a lemon bar and an everything croissant and I got a couple of gluten free pound cakes. So much yumminess. A lot of people were getting the cinnamon rolls and the pecan sticky buns. Everyone said they were amazing.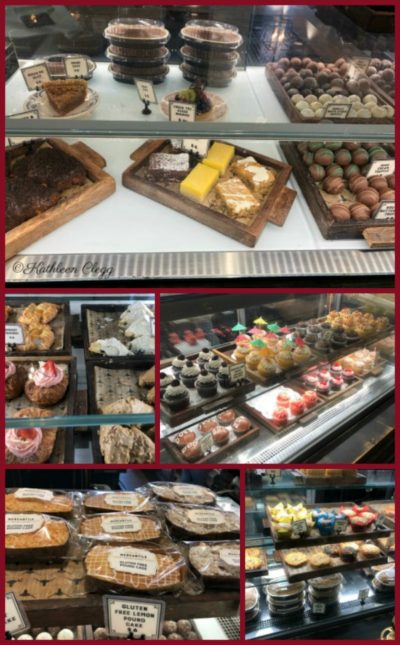 Pawhuska Oklahoma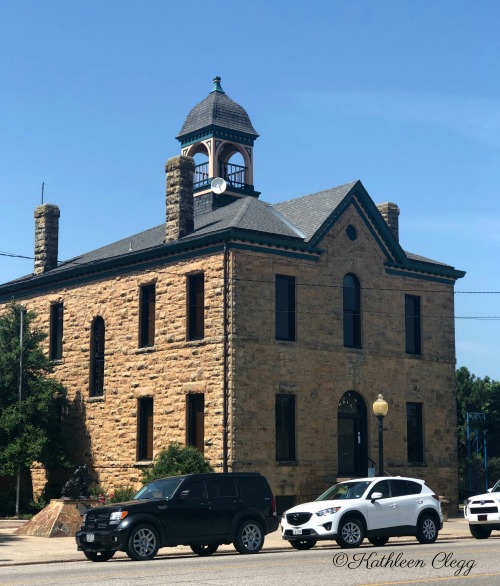 If you've gone through the Pioneer Woman Mercantile and Bakery and still have time before your reservation, head outside and explore the little town. I really love buildings in these small town. They have such character. The one above is the City Hall.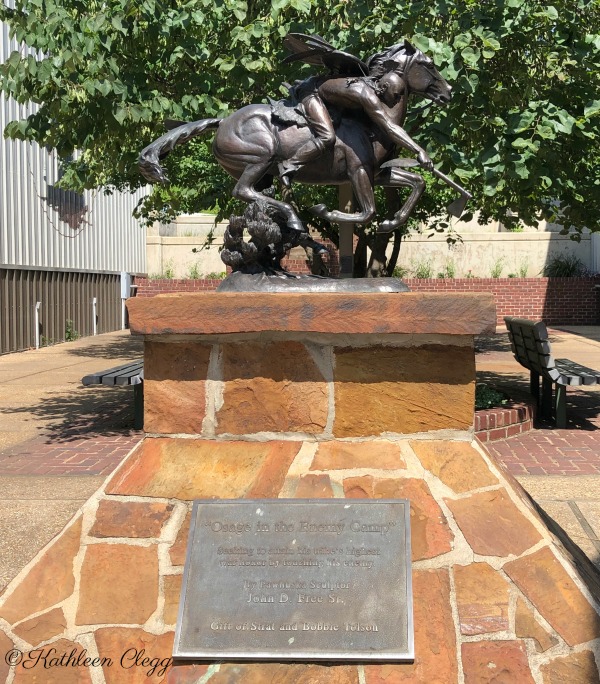 We found this sculptures titled 'Osage in the Enemy Camp' and the building below is the Osage County Courthouse in Pawhuska.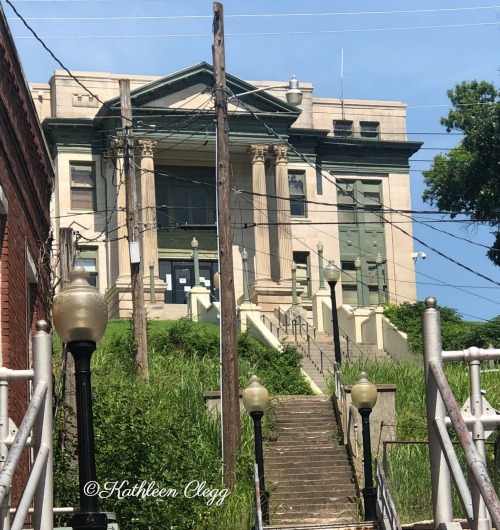 The Mercantile Restaurant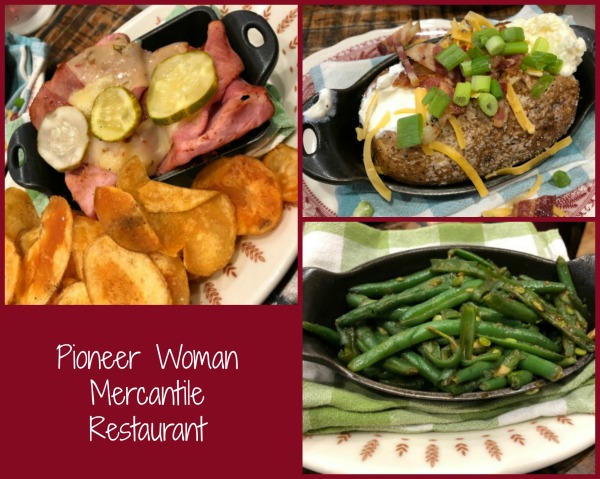 You might be thinking that two hours is a long time to wait for a meal and wonder if it's worth the wait. Well, it is and my choices weren't as big as a normal eaters would be. Since I needed gluten free food, we had some mix ups with my order and I ended up with way too much food to eat. It was all amazing though and I took a lot home. The main dish was the Ranch Hand Sandwich, minus the bread. Their homemade potato chips were really good and those green beans were amazing.
We saw this cute truck outside of the Mercantile too.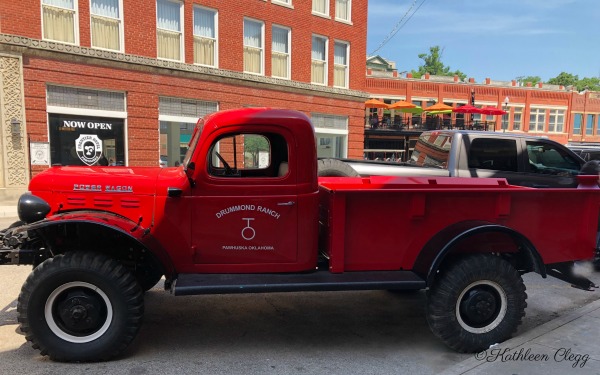 The Drummond Lodge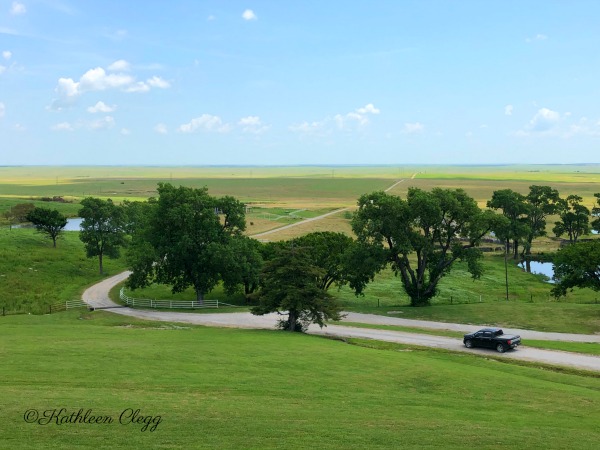 After we ate, we drove twelve miles out of town to the Drummond Lodge, which is on their ranch and where the cooking show The Pioneer Woman is filmed. It's also where guests stay when they visit the Drummond Ranch.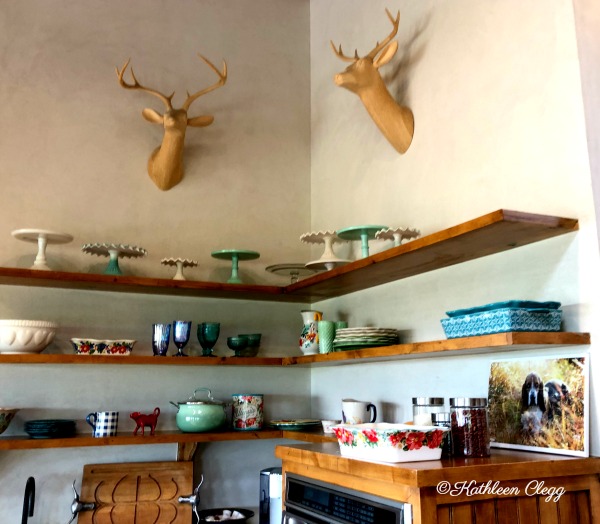 I have to admit, I've never actually seen her television show. I do visit her website called The Pioneer Woman though. So much good food. Anyway, this is where the magic happens.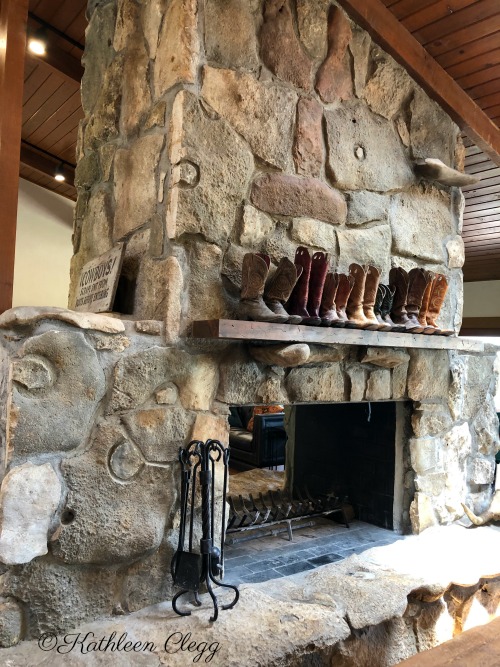 I really love this fireplace. I bet it's cozy in the winter time. It was way too hot for it to be on when we visited though.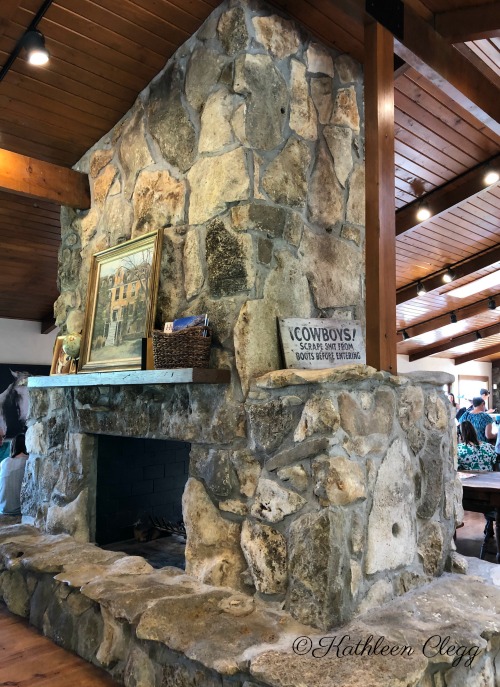 It's a funny sign on the fireplace.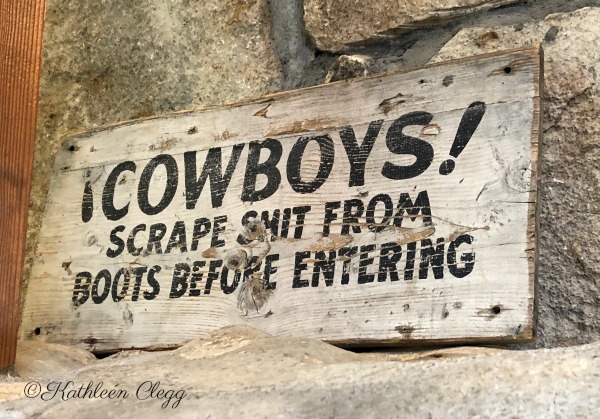 I am madly in love with this pantry. We are building a cabin for retirement and while it won't be anywhere near as big as the Drummond Lodge, we will have a decent size pantry because it's in the woods and there's not much nearby.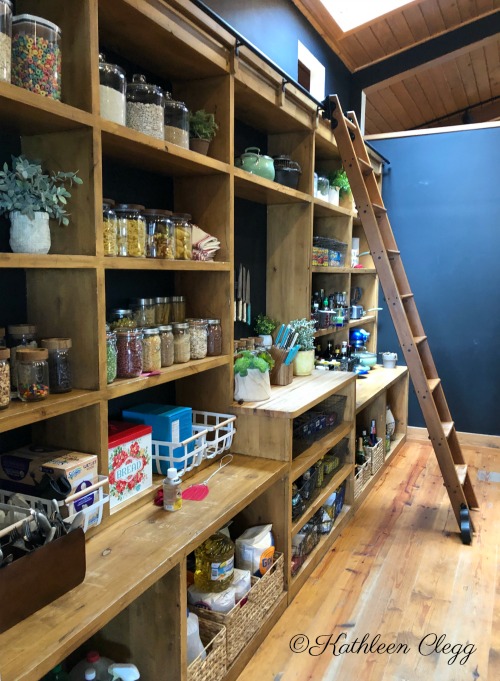 This is a second kitchen in the Lodge and I would say it's amazing. On the left are a bunch of refrigerators.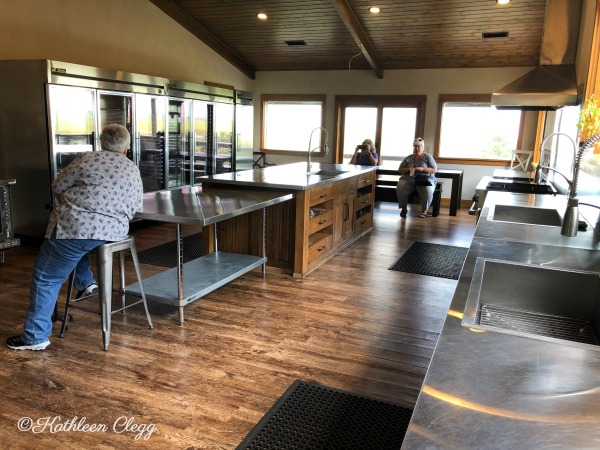 Want to know the props in the next cookbook? Here you go.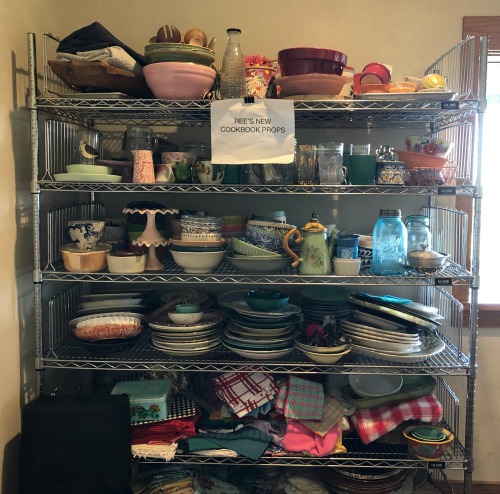 My daughter is a lover of all animals. I'm not sure she has ever met one that didn't warm up to her in short order. She found all the dogs and of course had to pet them all.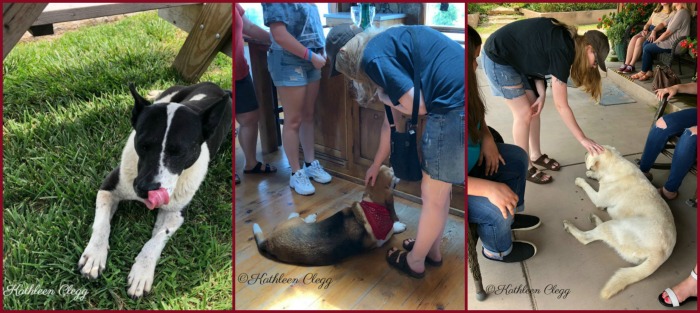 The is the outside view of the Drummond Lodge. The views are all so beautiful and this time of year, so green. I can see why they have their ranch where it is located.
Conclusion
We drove two hours one way to visit the Pioneer Woman Mercantile and Drummond Lodge and spent about 6 hours in Pawhuska. Would I say it was worth it? Absolutely, although it's not really on the way to anywhere. You will have to plan to go out of your way. The drive was beautiful, Pawhuska was lovely and our visit to the Mercantile and Lodge were a lot of fun. We also went to the Swinging Bridge while we were in Pawhuska and that too was a lot of fun. We had a fun day for sure!