As the world slowly starts to open again after the COVID19 pandemic, many people are worried about safely traveling and getting out. On a recent trip I wrote down some travel tips for safe air travel as I thought of or noticed them so I could share them with you. My hope is that they alleviate some of your stress on your next trip.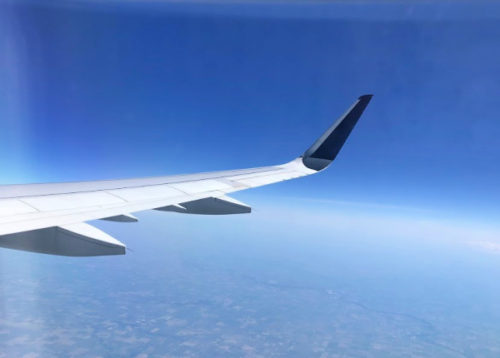 Many countries are still limiting the people who can enter the country and will for the foreseeable future. For this reason, most people will be traveling within their own country. I don't know about you, but personally, when I travel I look at foreign destinations for some reason. This is probably odd because my own country, the United States, is so diverse and has much to offer. Take this opportunity to explore places closer to home or if you live in a larger country, places you've never gone before. 
The tips and observances in this post are mostly for air travel from my recent trip from Ohio to Idaho. However, some can be applied to any type of travel. 
Travel Tips for Safe Air Travel
Before Your Flight
After you book your flight and starting about two weeks before you departure, you will receive emails from the airline with updated information regarding procedures they have implemented for your safety. Read through the emails so you know what to expect because things change so fast. 
What to Bring
There are several things you should have in your carryon to make the trip easier on yourself. First, airlines are requiring face masks for the entire flight. You may remove it if you are actively eating or drinking, for the period you are doing so. They aren't requiring them in the actual airport, although some people look at your funny if you aren't wearing it.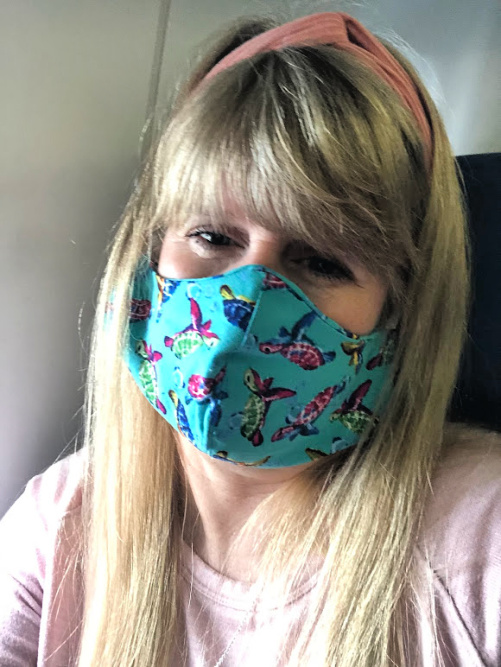 Some airports have no services for food or drinks. Larger airports may have limited services available. However, the hours for these places have been reduced because they have additional cleaning and also less passengers. If you have a long day of travel, bring food with you. 
While the airports I traveled through had hand sanitizer stations and of course there is soap in the restrooms, hand sanitizer and wipes are a good idea too. Honestly, I always have them with me. I'm not a germaphobe, but there are a lot of people who go through airports and planes on a daily basis. Better safe than sorry. 
Keep Your Distance
The airports and airlines are doing a great job trying to keep their passengers safe and healthy, but we as the passengers need to do our part. Some of the things I noticed are detailed below. Hopefully they will make you feel better about your trip.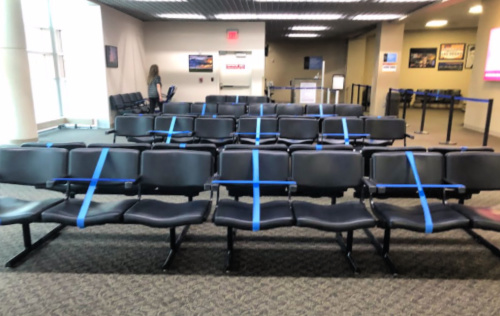 There are distance reminders all throughout the airports. Circles on the floor for lines, lines on the jetway walls and seats being taped off are some examples to help us stay the recommended 6 feet apart.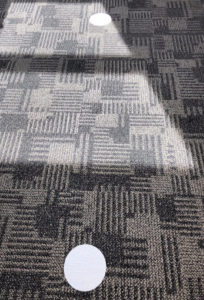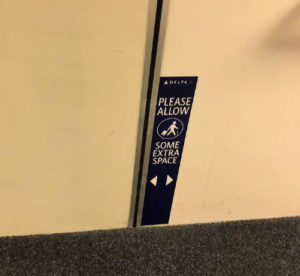 My observances have been that the planes are not fully booked. The middle seats are left vacant, unless you are traveling as a family. This has made flying much more comfortable. However, I have read accounts where this is not the case. If you are uncomfortable with a totally full flight, do some investigating and see which airlines are adhering to this suggestion from the CDC. I flew Delta.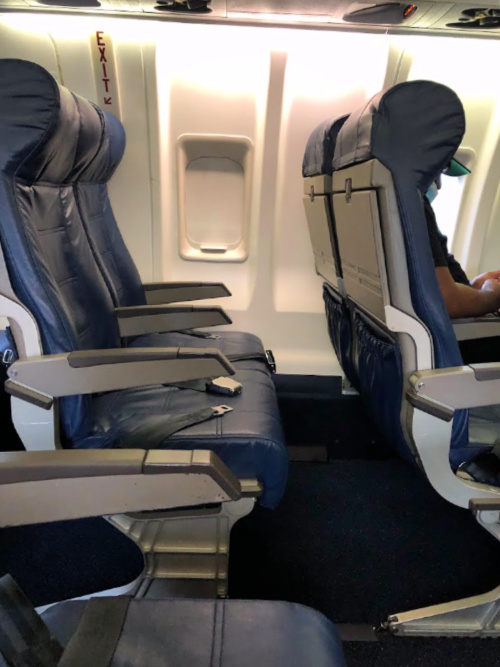 The planes I flew on were seriously the cleanest planes I have ever been on. I hope that this continues long into the future. I hate getting on a hastily cleaned plane and having it be dirty. I also received a text before boarding telling me my flight had been sanitized and inspected.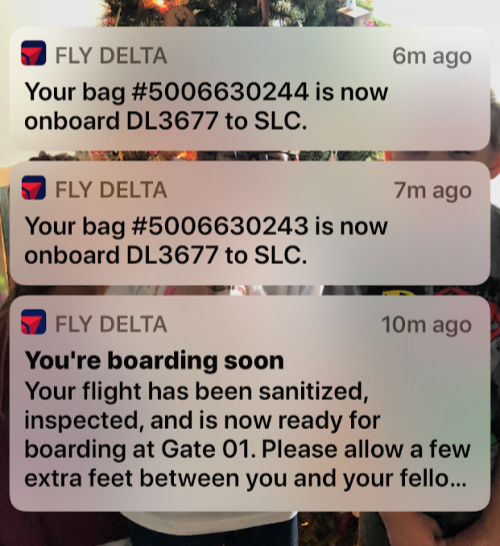 Other Observances
All of the airports I traveled through had so much less traffic than I've seen in the past. Some had no crowds at all. The biggest shock to me was Atlanta International Airport, which is the busiest airport in the world. It was a breeze to walk though. 
When you are wearing your mask and wearing glasses at the same time, your glasses will fog up. It's difficult to read this way. There is an easy way to help with this and it's much like keeping your snorkel mask from fogging up. Check out the Cleveland Clinic's website for more ideas. 
1. Wet your glasses.
2. Rub some liquid soap on the lenses. 
3. Rinse the glasses well under warm water. 
4. Dry your glasses with a soft cloth so you don't scratch them. 
Expect longer layover times and more connections. With less passengers, the airlines are offering less flights. This creates the longer layovers but also requires more connections to get you where you're going. It took 4 planes to get to Idaho and 3 to get back to Ohio for me. That was not how it was when I flew the same destinations in November. 
Huge Tip
Check and recheck your actual schedule. My itinerary changed 3 times in 6 weeks. One of the changes actually had me on 2 different flights at the same time. The airlines have a lot of changes to make, so mistakes are bound to happen. 
If you follow these travel tips for safe air travel, you should have a smooth trip. Of course, always follow the CDC's recommendations to wash your hands often, don't travel if you're sick, stay away from sick people if at all possible and don't touch your face. Unfortunately  for me, I noticed that I am in fact a face toucher. I need to stop that. 
Travel can still be fun and adventurous in these changing times, we just have to make allowances for the changes. When it's safe for your destination, get out there and explore this great big world, starting with the place you call home. Still a little nervous? Check out these other travel tips.
Happy travels!