To be clear, you could spend longer and a day in Dallas, Texas. However, if you only have one day in Dallas, here are some ideas for things to do, with minimal driving. Read on and make your plans.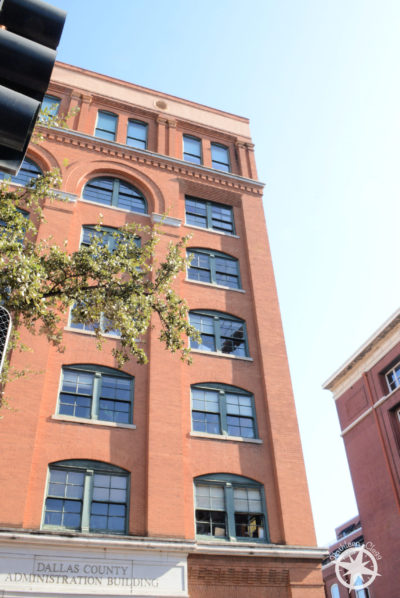 One Day in Dallas
Our last stop on our road trip last year was the Dallas area to see a friend. We were only there for 2 days, but took one full day to visit the downtown area. I'm certain there are other things to do and see, but these are the things we picked. It was a great day. I have written a few posts on some of these places and they are linked and in bold throughout the article.
Our first stop, which took several hours, was the 6th Floor Museum, which is the museum that teaches about the assassination of John F. Kennedy. It was a pretty interesting place and I highly recommend it if you are in the area.
Dealey Plaza
When you finish at the 6th Floor Museum, step outside and across Elm St to visit Dealey Plaza and see the monument dedicated to George Dealey, who campaigned for the revitalization of the historic district. Although there are areas with other names, they are within the Dealey Plaza neighborhood.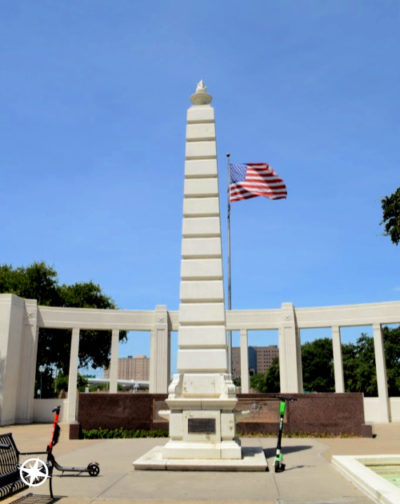 John F Kennedy Memorial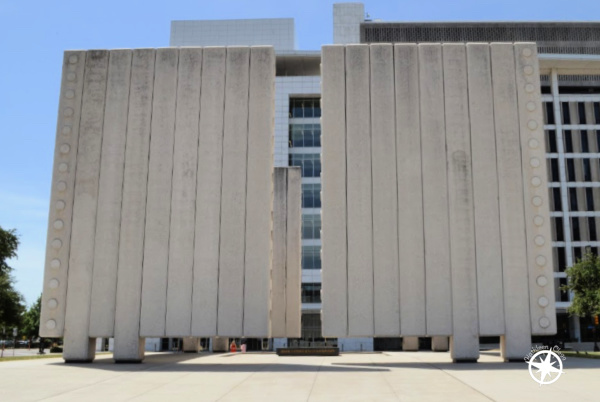 Just a couple of blocks from the Dealey monument, sits the John F Kennedy Memorial. The memorial was not what I was expecting at all, as there isn't a statue of him. It is the simply the structure above and the platform below. There are places to sit and contemplate or have some lunch if you want to take the time.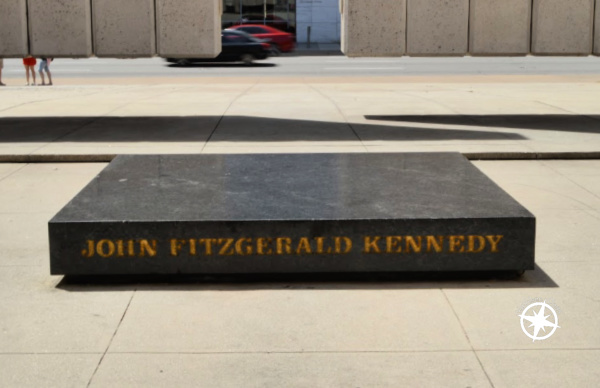 Historic West End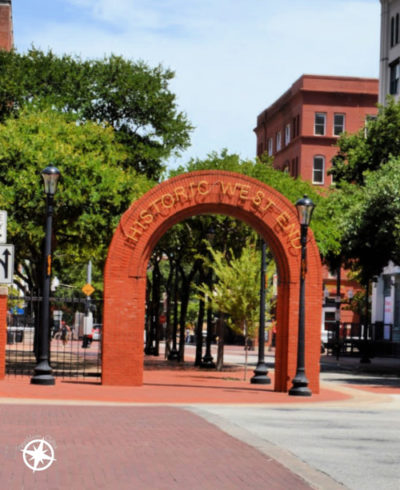 In the Historic West end, sits a park of sorts with the first Dallas County post office/courthouse/schoolhouse. I'm really not sure how this tiny building was all three things, but maybe they just took turns using it. Built in 1843, it has been preserved quite well.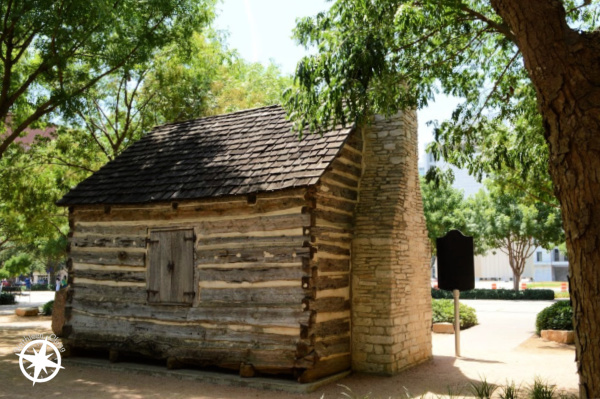 Pioneer Plaza
Pioneer Plaza is a place you have to see for sure. It was really hot the day we went, so we walked back to our car and drove to the plaza. You could walk on a cooler day though. After we arrived and walked around Pioneer Plaza, I was really happy that we included it in our one day in Dallas.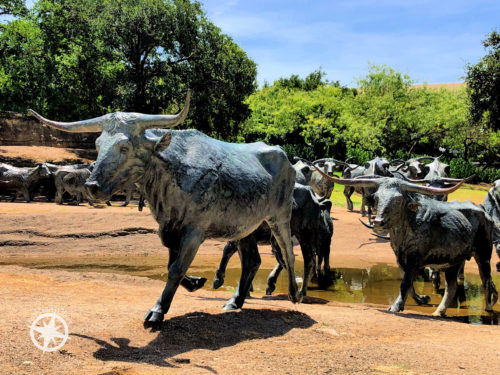 Downtown Dallas
Our next stop was to wander around Downtown Dallas a little bit. We drove from the Pioneer Plaza and found a great parking place on the street. Take some coins because it is meter parking.
We walked up the street and came upon this Giant Eyeball sitting in a fenced off garden area. It is really lifelike, except for being 30 feet tall. It's very random, but very cool too. You can find it at 1601 Main Street.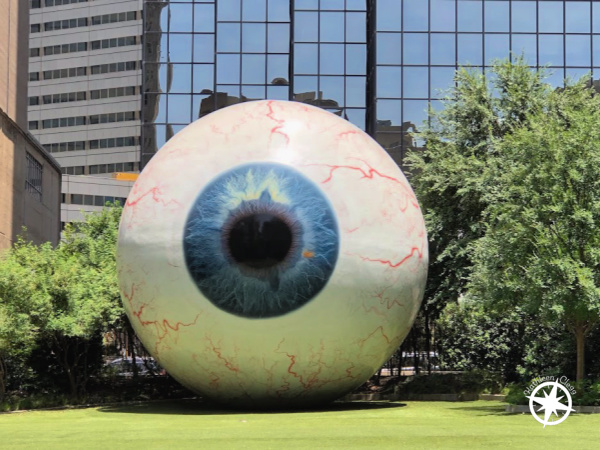 After you check out the Giant Eyeball, have a little lunch at Campisi's Restaurant. The food that we had, which was salads and gluten free pizza, was very good and didn't cost too much. It was nice to get in out of the heat for a little bit and the staff was really nice and accommodating.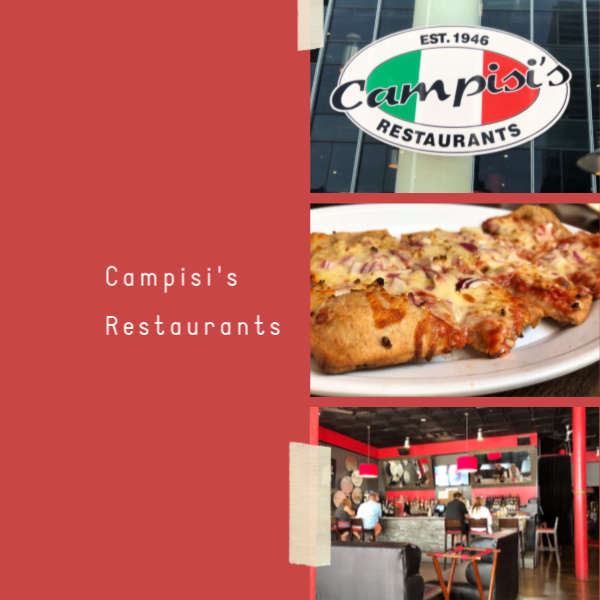 After lunch, take a stroll around the downtown area and see what strikes your fancy to see. We found a great international market with different kinds of cold drinks and snacks.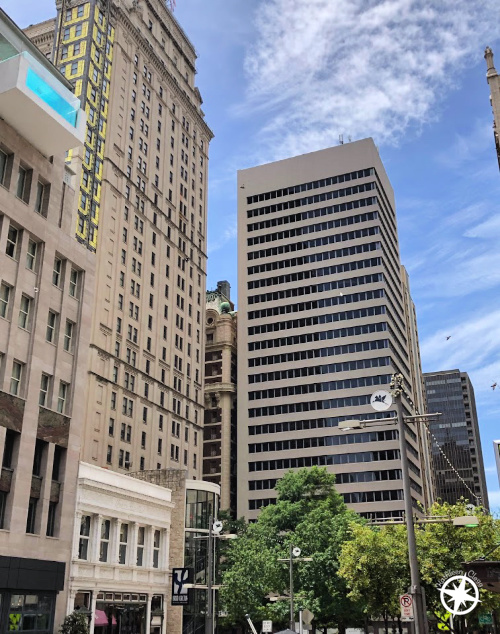 If you have more than one day in Dallas, check out a site like Trip Advisor for more ideas on things to see. We were out of time, so that's all we were able to see in Dallas.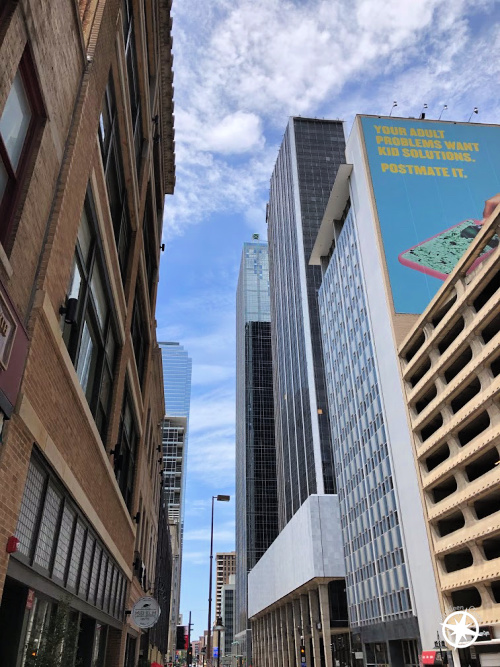 Fort Worth
Our friend took us to the Food Hall at Crocket Row in Fort Worth for dinner. I know it's outside of Dallas, but I thought I would throw in out there in case everyone wants something different to eat. Food Hall has a bunch of different booth/restaurants to choose from, so everyone can be happy with their choices.
My daughter had dumplings and I was sad because I love them, but they aren't gluten free. She said they were amazing. I had barbecue that was very good too. After dinner, we found a little shop in the Food Hall that sold little cheese cakes. They had a gluten free option too and it was so good.
You can find the Food Hall at 3000 Crocket Street in Fort Worth.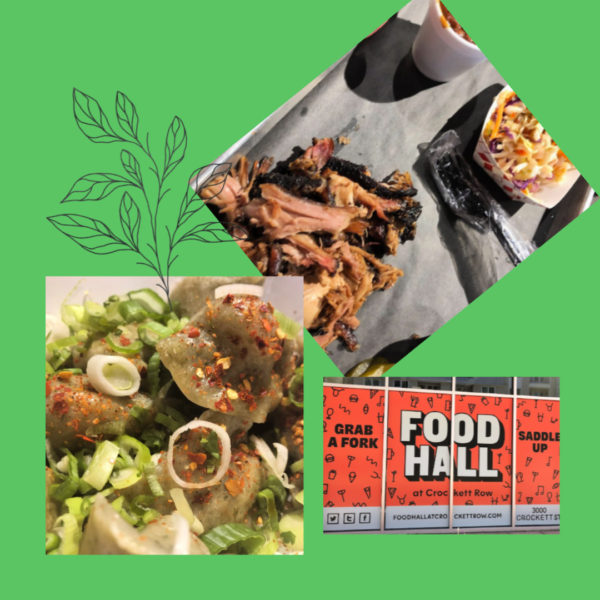 Waco
When you're in the Dallas area, be sure to plan in a trip to Waco to see the Magnolia Market Silos. It was a lot of fun to visit. It's just south of Dallas and worth the trip, in my opinion.
If you happen to be going to the Convention Center, most of these places are within walking distance. When you have a break, go out and explore some.