Do you have a Bucket List? My daughter does and this stop was to mark something off. When we went on our road trip last summer, we took a detour and visited the Roswell, New Mexico International UFO Museum. Lucky us, on our way we were able to stop to visit one of my very favorite people. She went along with us to Roswell and we had a fun few hours.
This post contains affiliate links. Using my affiliate link will not affect the price you pay, but may pay me a portion of the proceeds to support my family and blog.  
Driving Through Roswell
You will know when you get to Roswell because not only is it a town in the middle of nothing else but dessert, but there are alien statues, pictures, etc everywhere you look. Be sure to look up because even the street lamps are aliens.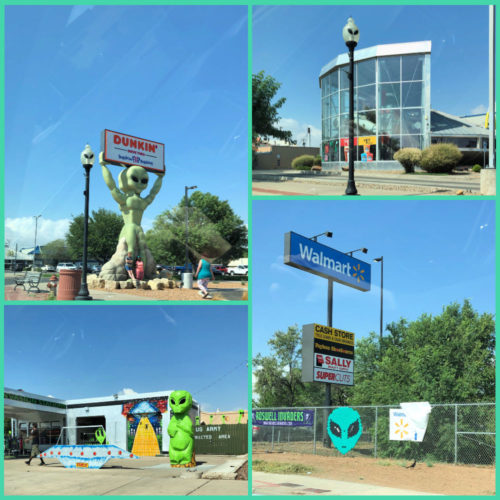 International UFO Museum
The museum location:
114 N Main Street
Roswell, New Mexico
Hours:
Open Daily 9am-5pm
Admission Fee:
Adults $5
Kids (5-15) $2
Seniors/Military/First Responders $3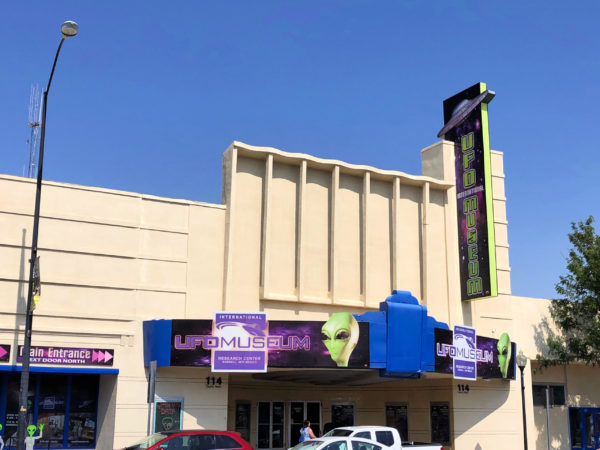 We were lucky enough to find free street parking, just in front of the museum. If it seems like a busy day, park wherever you can. There are parking lots around the area too. As you walk into the museum, be sure to check out out the posters and displays. They are interesting, if not somewhat funny.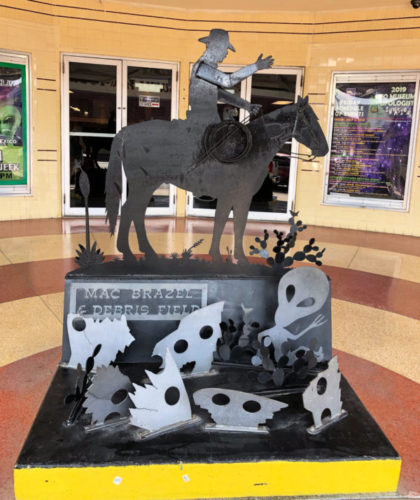 The Roswell Incident
The International UFO Museum explores the "Roswell Incident of 1947". In case you don't know, this incident was a rancher, W.W. "Mack" Brazel coming upon debris from a large metal object, that cut a trench several hundred feet long into the ground. Apparently there had been several UFO sitings in the area and the people he talked to said maybe they were from an alien spacecraft. Brazel reported to the sheriff, who contacted the military. If you would like to read more about it, check out the museum website.
In the Museum
When you walk into the actual museum, don't let it overwhelm you. If you really want to dive deeply into the information provided, you could easily spend 3 hours. There are lots of things to read, watch and listen to. We didn't hit every single exhibit, but did read a lot of it.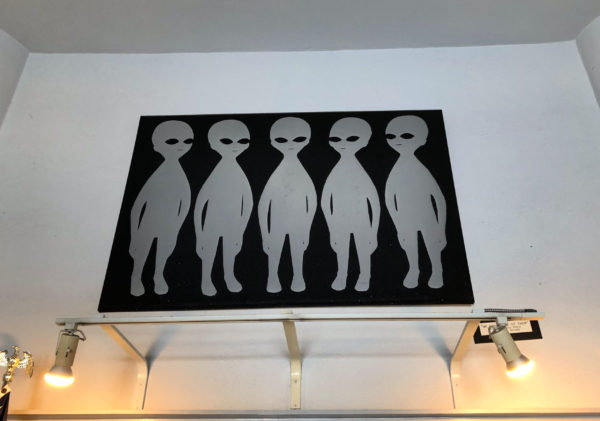 These guys below were fun, if not a little startling. It doesn't light up, make noise and smoke all the time. When it started making noise, talking and smoking, I did jump a little bit. Check out my Instagram to see it in action.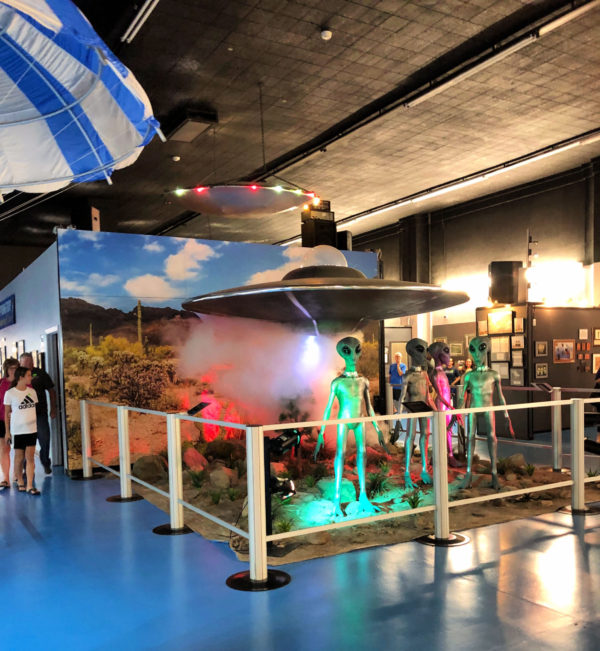 As you walk around, you will see some really interesting things, like this 'alien' hanging out in the water. If your feet are getting tired, there are a good seating area and some restrooms near this guy.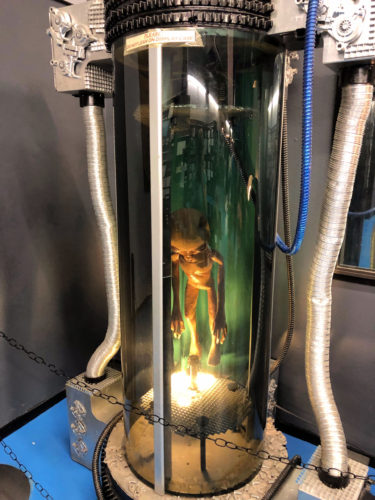 The Autopsy Room
These next photos are props from the movie "Roswell", based on the book "UFO Crash at Roswell". There are a surprising amount of books about the July 1947 incident.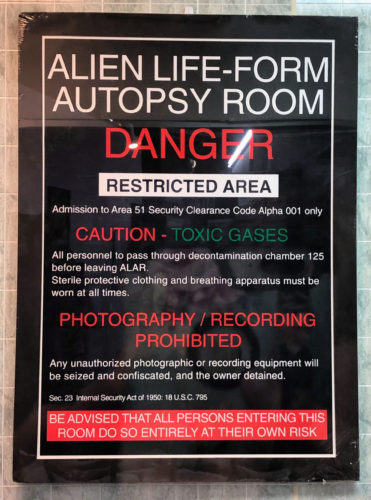 I haven't actually read the book, but I always thought aliens we green and I didn't know they had feet and hands similar to ours. These stretch my brain a little bit.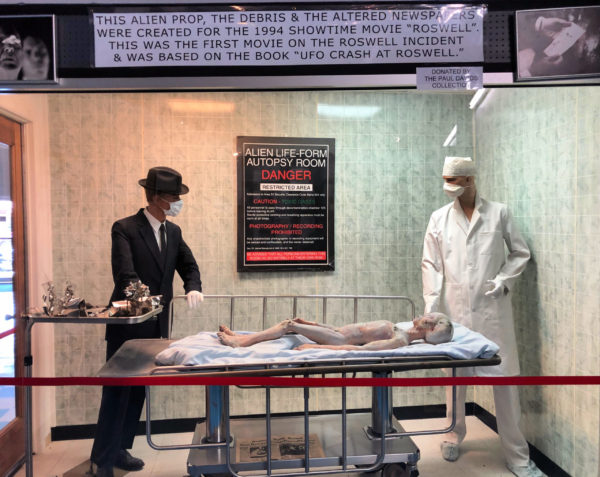 Do You Believe?
Overall, we had a good time and learned quite a lot at the International UFO Museum. I'm glad we were able to mark something off my daughter's bucket list. So what do you think? Do you think aliens are real? Have you ever seen a UFO?