Walking the streets of centuries old towns, like York, always brings me such delight. Thinking of the people who must have walked the same streets and the different modes of transportation really gets my imagination going. I spend 3 days in York, England and really loved all of the exploring I was able to do. Read on for my suggestions on things to do and see.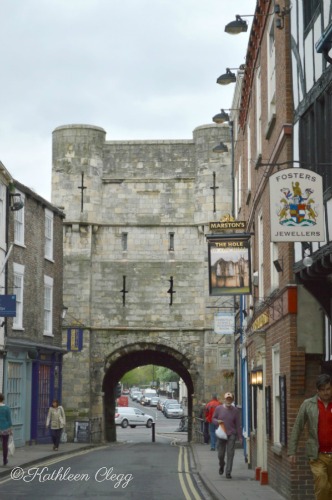 A Brief History of York
York was first established in about AD 71 by the Romans, when approximately 5000 soldiers set up camp. The reason for them picking York was all about a girl. It seems that the queen of the area, Cartimandua, liked Romans quite a lot, even though her husband, Venutius, was not a fan. They separated and when Venutius tried to take over Cartimandua's land, the Romans helped her. There's more to the story if you're interested. You can read about it in the History of York.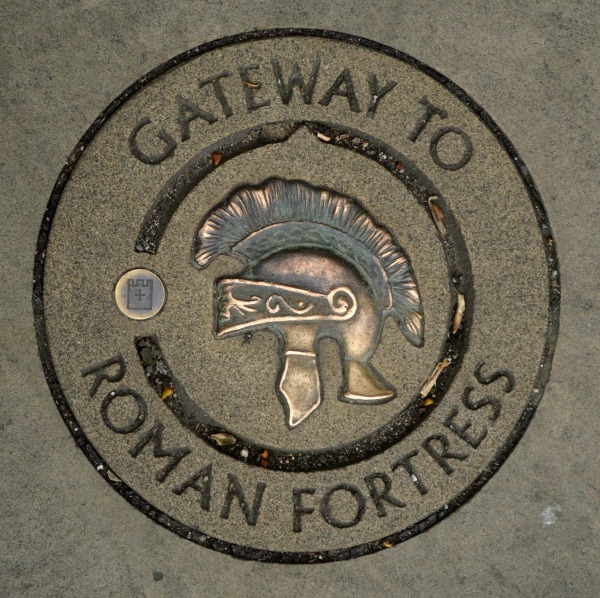 3 Days in York
When I visited York, it was May and we were actually staying in the lovely village of Selby, about 14 miles away. I was able to visit York three times, with three different people. I personally experienced most of the things I'm sharing with you and really enjoyed them.
York Minster
York Minster is a must see on your visit to York. It's a beautiful old church, with a rich history. The first Christian church built on this same ground dates back to 627, although the current church was built over 250 years beginning in 1220. It was built in the Gothic style and it quite striking.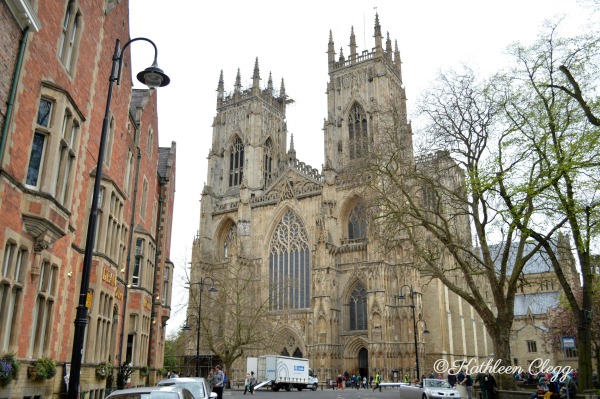 The Minster was set on fire in 1829 by Jonathan Martin, who believed they were praying incorrectly in the church. The choir of the Minster was destroyed before the fire was out.
There are tombs like the one below in the church.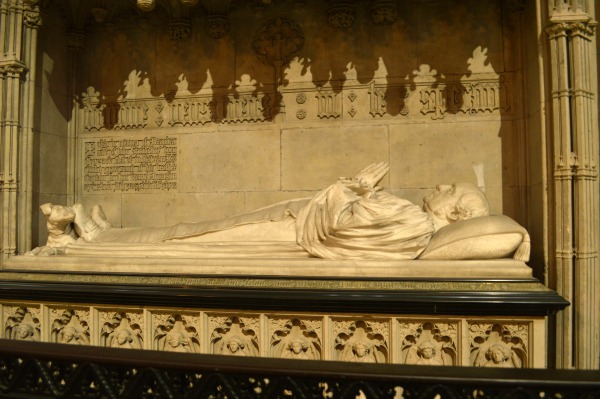 The Minster from behind. You can see that it is under some construction.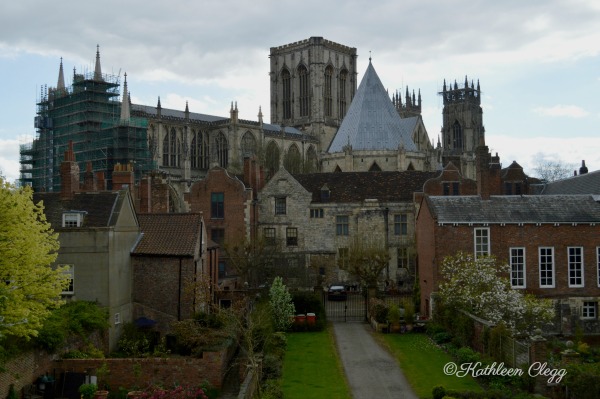 This is the Chapter House ceiling in the Minster. It's so interesting.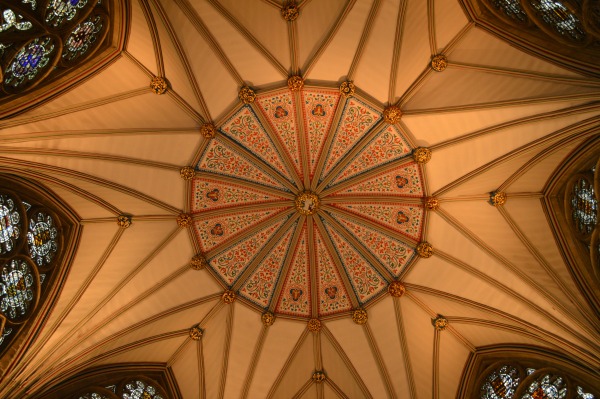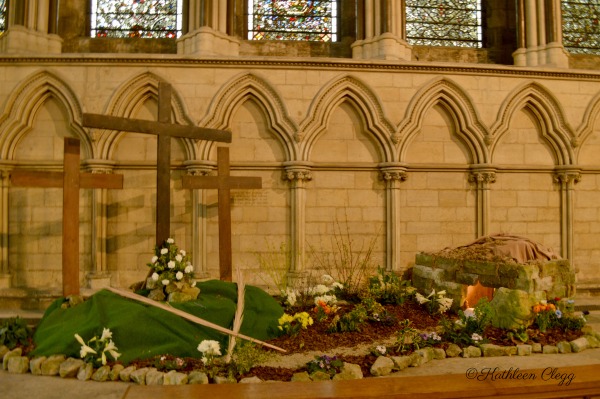 The King's Screen in the Chapter House.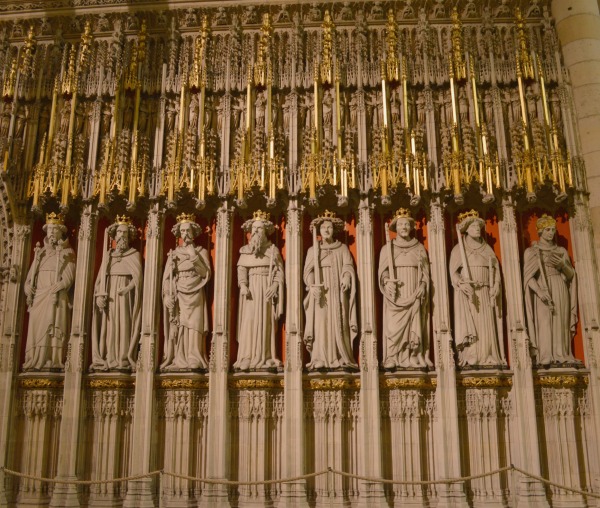 York Castle Museum and Crown Court
I don't remember why we didn't visit the York Castle Museum on one of my 3 days in York, but looking it up since, I'm sad that we didn't as it looks quite interesting, with a lot of varied displays. If you have a chance, I would say you should go for sure.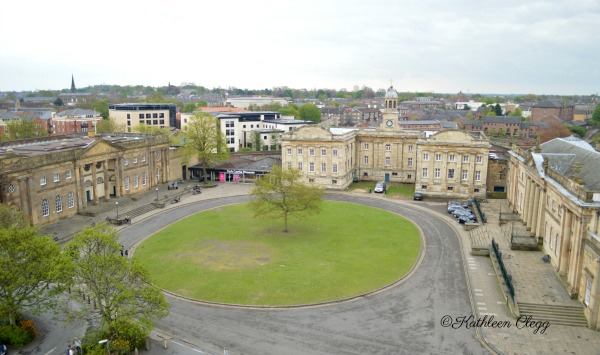 Clifford's Tower
Clifford's Tower was built by William the Conqueror and was originally wood. It was burned down during the Jewish Massacre in 1190.  The current tower was built in 1245 and was once part of the York Castle. It has been used as a prison and a mint during its time. The views from the tower are quite wonderful, so beyond the history, that makes the visit even more worthwhile.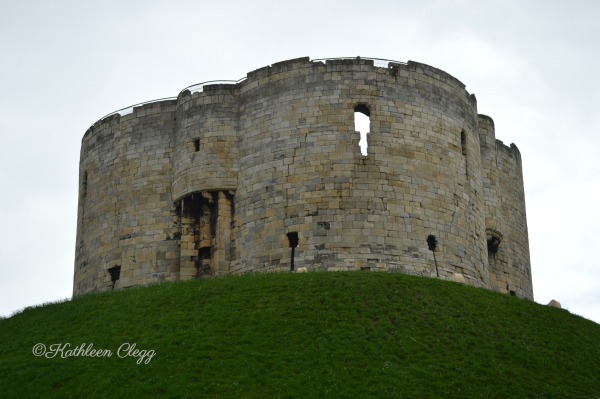 Model of York.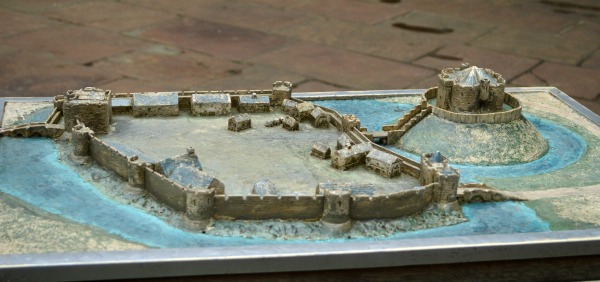 Inside Clifford's Tower.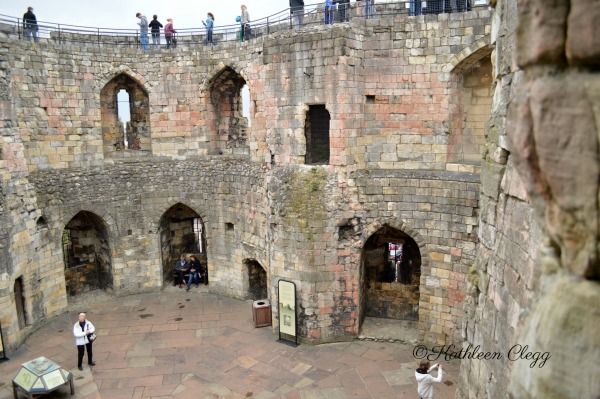 Have Some Chocolate
Seriously, who can pass up good chocolate? Not me, that's for sure. A visit to Monk Bar Chocolatiers is a must for any chocolate lover. It's located on Shambles, which is a street that dates back to the 13th century. Be sure to walk around and check out the other shops too.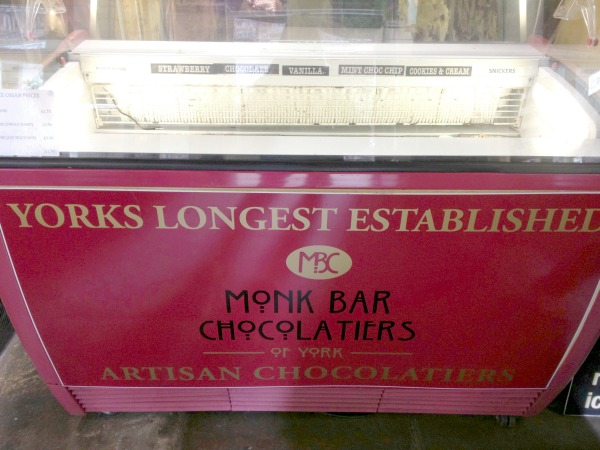 My sweet friend Cristy was my tour guide on chocolate day!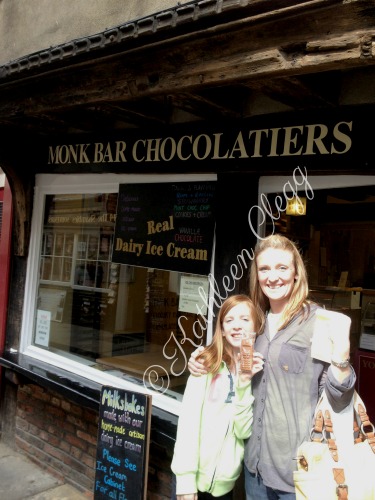 I may have picked up a little chocolate to take home. It may not have made it.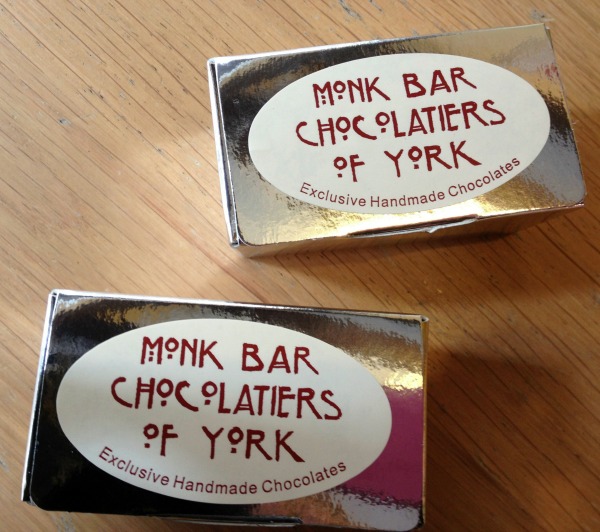 Walk the City Wall
You must walk the City Wall on your visit to York. You can see some really great views and get a little exercise too, it's 3.4 km. Plus, if you plan it right, there will be lots less people to run into. This is my friend Ryanne, who took me around York on one of my days.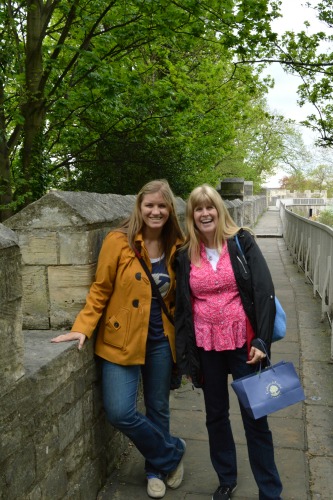 The Romans built the first walls in AD 71, but by the time the Danes took over, in 867, the walls were in ruins. The walls that surround the medieval city date to the 12th to 14th centuries. They were restored, extended and widened during the Victorian period. They are quite fun to walk around.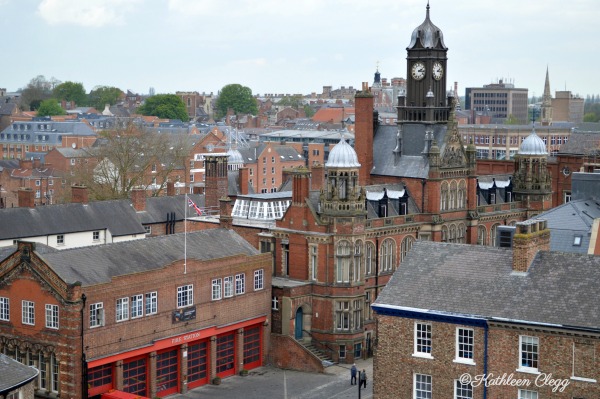 The views are wonderful!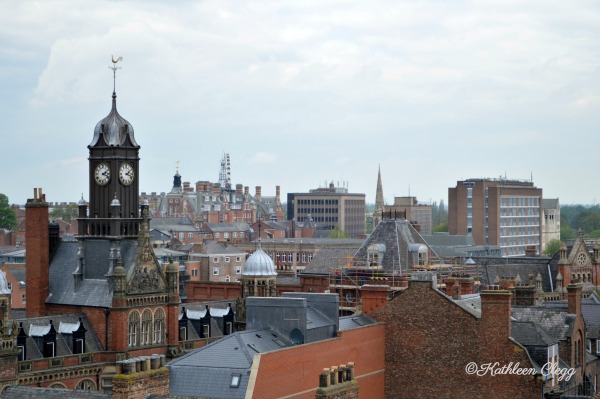 Explore the City Streets
During your 3 days in York, be sure to explore the city streets. This is one of my favorite things to do any time we go to a new city. I think you could walk around the old streets for hours and not get bored.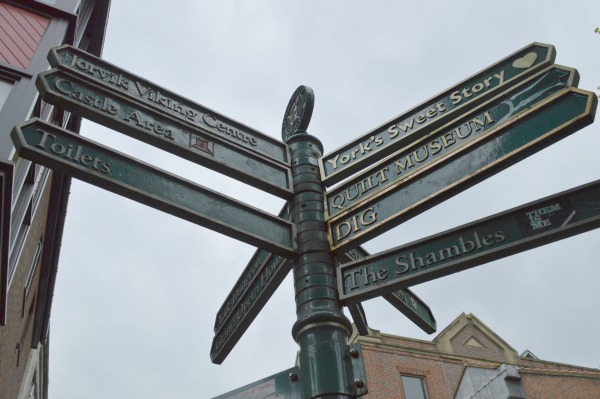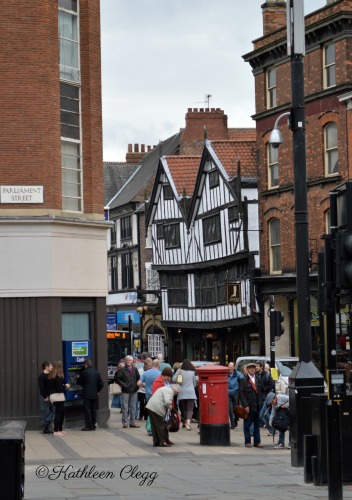 While you're walking around, you will no doubt see some interesting things, like this fella with the Mona Lisa painting.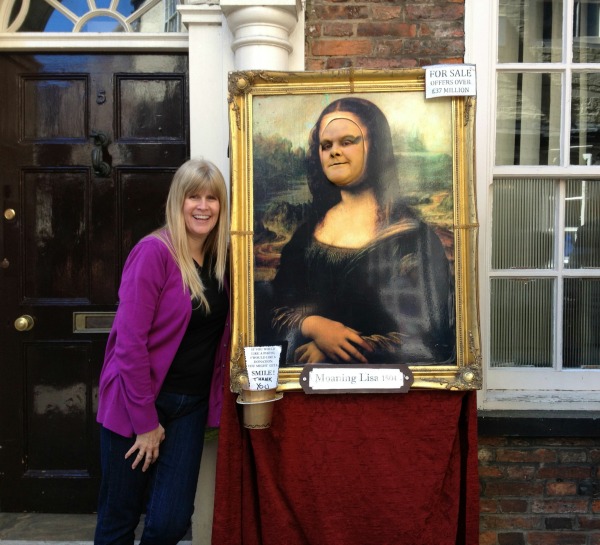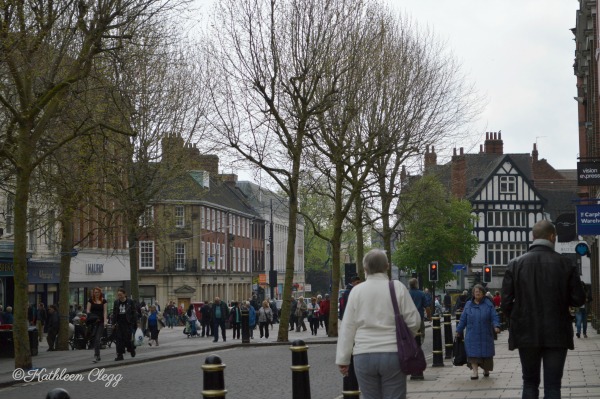 Or, a guy on a ladder in his underwear telling stories.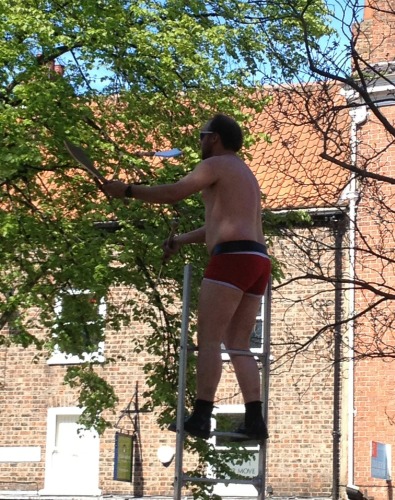 If you're really lucky, you will find some Star Wars characters walking around for your kids to interact with. My little buddy here really got a kick out of this Stormtrooper.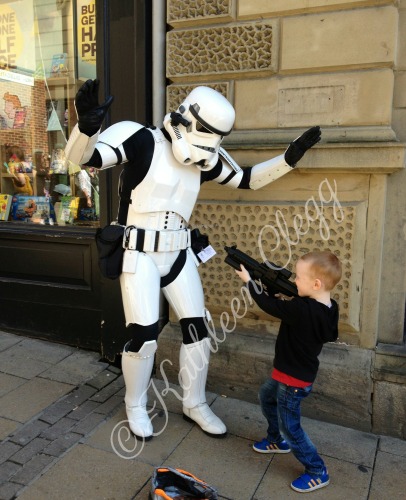 Take a Ghost Tour
I didn't take a Ghost Tour because they are at night and I was in Selby at night. However, I heard and read great things about them. You can find one to interest you on Trip Advisor.
Tour the York Mansion House
If you like touring old mansions, this one is for you. The pink house below is the York Mansion House and it's open for tours! Finished in 1732, the house has hosted, heads of state, kings, queen and even wounded soldiers. Take a tour and hear the stories for yourself.

Visit Richard III Museum
At Monk Bar, experience the trial of Richard III in the Richard III Museum. It was quite interesting to hear and read about, especially since at the time, I didn't know anything about it.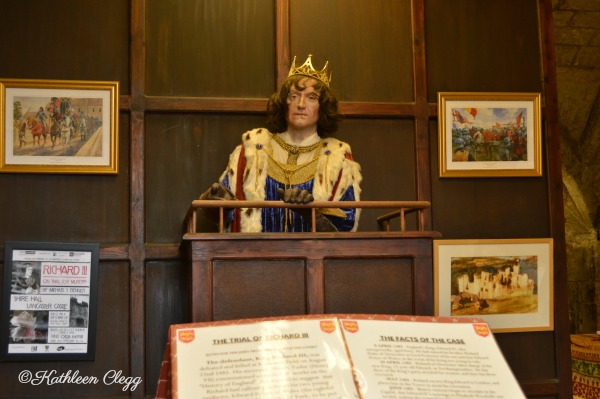 You will also tour his prison and see the actual Medieval Loo. Sadly, they actually had to add not to use it on the sign. I always wonder what must have happened when obvious instructions like these are added. Kind of like 'coffee is hot' on the side of a coffee cup.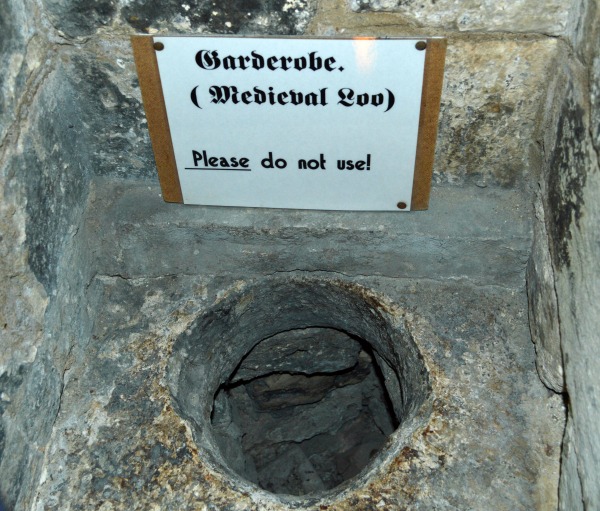 Eat Some Crepes
No trip to York would be complete without trying a Banana and Nutella Crepe. Keep your eyes open for the carts that roam the streets selling them. This was my first bite of the yumminess that is a Banana and Nutella Crepe during my 3 days in York. Be sure not to miss it!
Where to Stay
As I said, I stayed in Selby and not York when I visited, but I still have a recommendation from Anisa at Two Traveling Texans. You should check out her post about the St. Nicholas Fair Christmas Market too. I think I want to go back at Christmas time. Thanks Anisa for the recommendation!
"The Park Inn by Radisson is the perfect home base for your stay in York. You can't beat the location, it's right on the River Ouse walking distance from both the railway station and the city centre. The rooms are clean, comfortable, and well-equiped. The hotel offers complementary Wifi and an onsite bar/restaurant."
If you have time to spend more than 3 days in York, there are loads of other things to do and see. It's an interesting and lovely town. When you're done in York, drive up the coast to see Whitby and Holy Island. They are fantastic places as well.