Visiting England was an unexpected treat for us. My husband had to go for a business trip and I got to tag along. One of the weekends, we decided to go on a day trip to Whitby England. It was a delightful day that we enjoyed so much.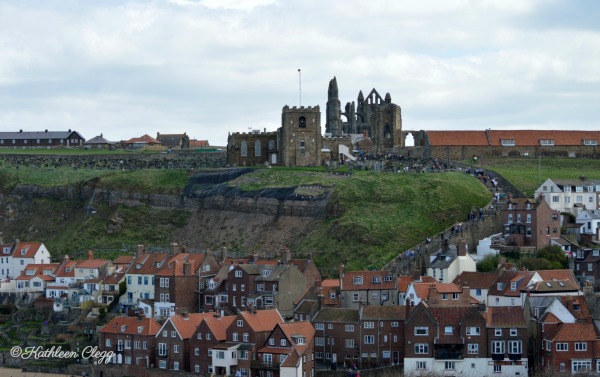 Day Trip to Whitby England
Our day trip to Whitby England started in Selby, with what should have been a drive of under 90 minutes. Unfortunately, this was not to be, as traffic was horrible that day. Big bummer, but we still had enough time to explore and enjoy the trip. Driving through the English countryside is a treat, even in bad traffic.
Whitby England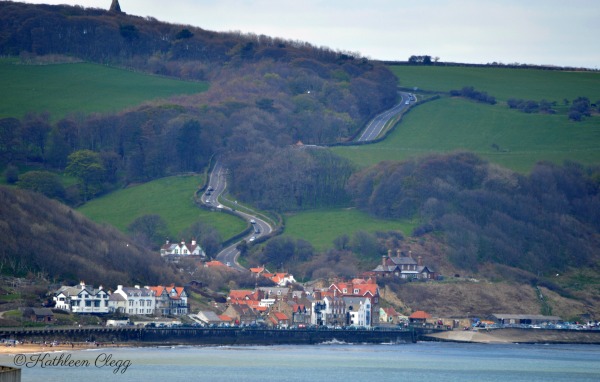 We entered Whitby down the windy road, into the town. As I said, it was a very nice drive. The old homes are lovely to look at, as is the bay that Whitby sits on.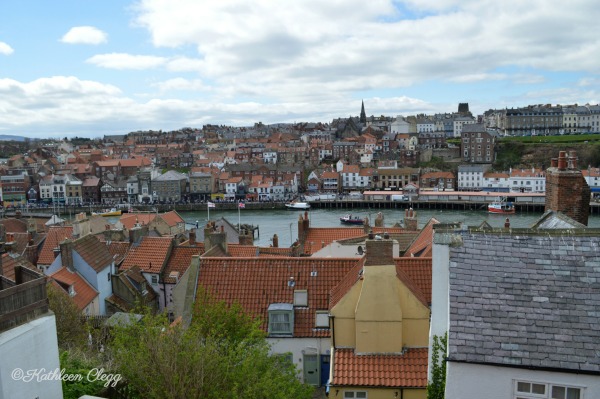 Whitby was first established in 656 AD, at the Whitby Abbey site, up on a hill above what is now the village.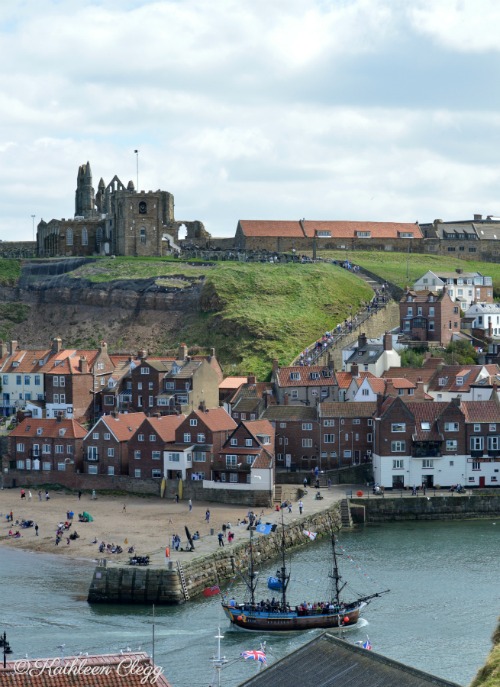 There are 199 stairs that lead down to the village and homes that date back to 1370. You will find views from the top and the bottom to be breathtaking and interesting at the same time.
Wander through the village to find small shops and restaurants. Of course, you're in England and on the coast, so grab some fish and chips at one of the many restaurants. I think my husband had that for almost every meal over the month.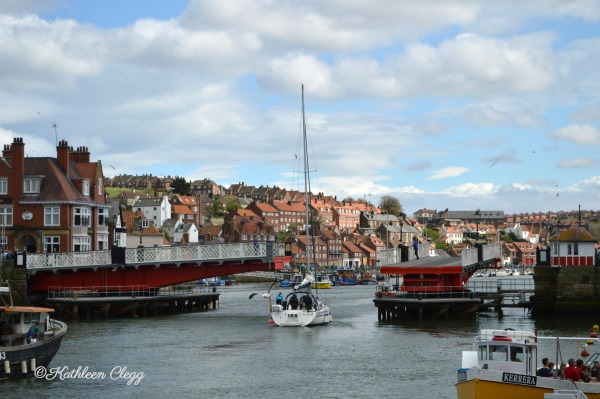 Watch the boats go in and out of the harbor, both pleasure boats and tourist ships. You will also see people enjoying the beach right in town by the pier.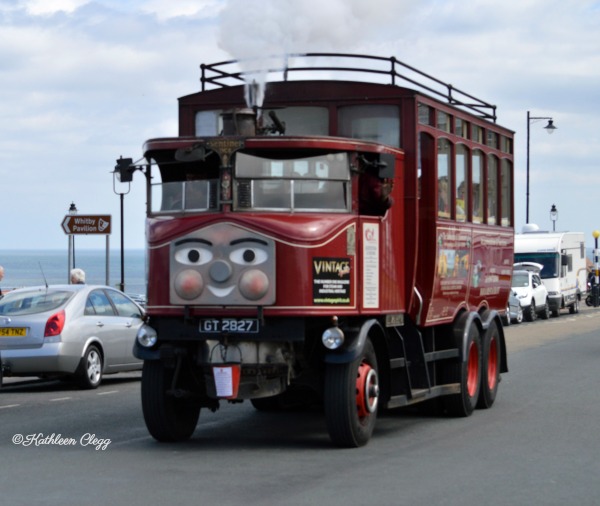 Hop aboard this fun bus for a trip around Whitby. The kids are sure to love it!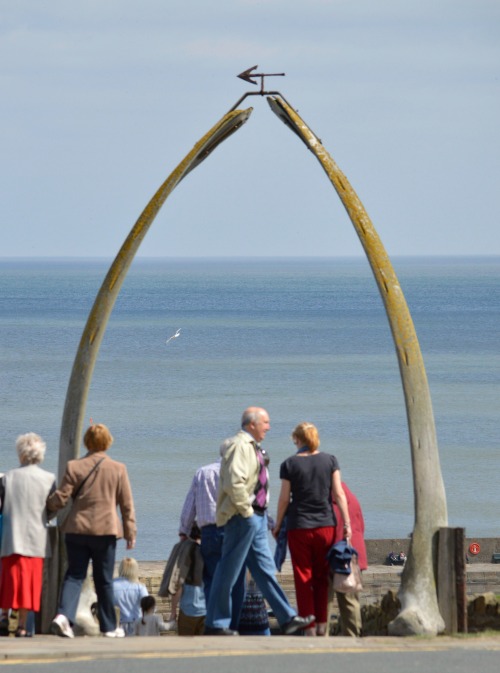 It was quite busy that day, but I think taking a photo under the whale bone arch would be a fun souvenir to have of your time in Whitby.
Church of St Mary the Virgin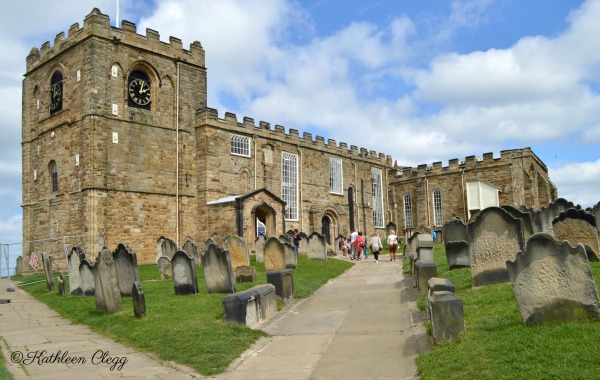 At the top of the 199 steps, you will find the Church of St Mary the Virgin. This church is dated from the 12th century.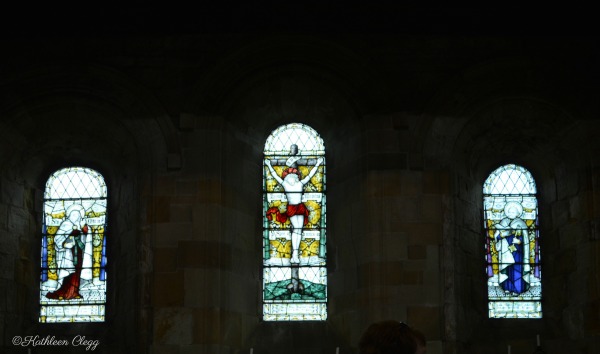 It is free to go inside and see the stain glass windows and marvel at the stone work and beams inside. However, they do take donations to help cover the cost of their ministry.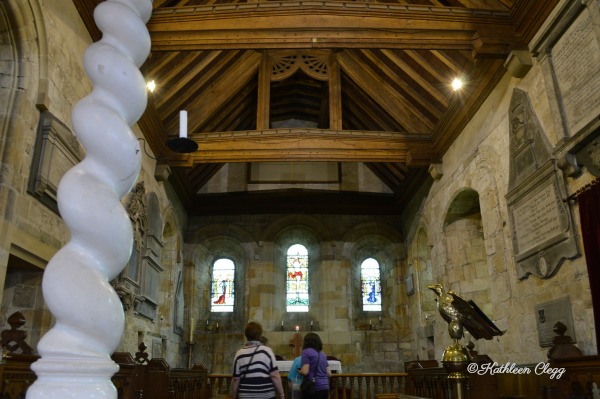 Outside the church sits a very old cemetery. The cemetery has graves that date from 1862 until 1907. Some of the headstones tilt a little to the side and they are very weathered.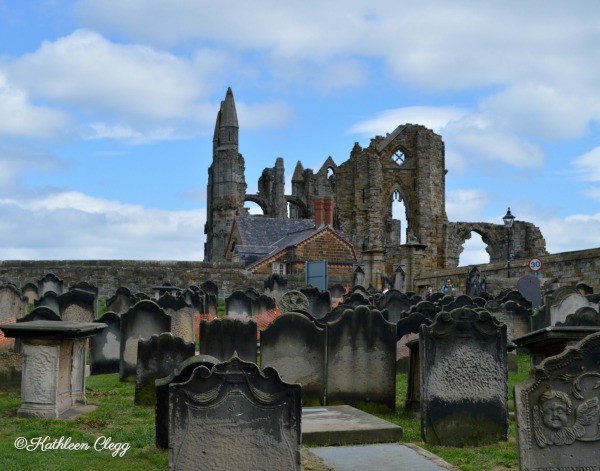 Whitby Abbey Ruins and Dracula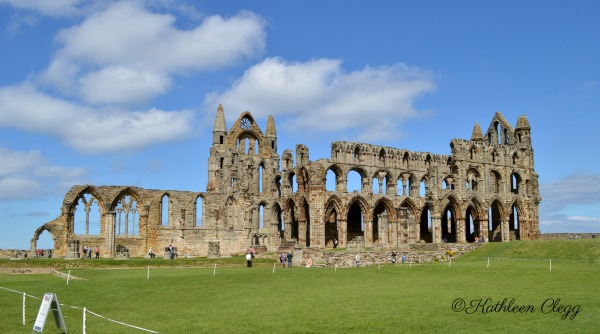 The Whitby Abbey was once a Benedictine Monastery built in the 11th century. It sits on the site of what was a much earlier monastery, which dates to 657.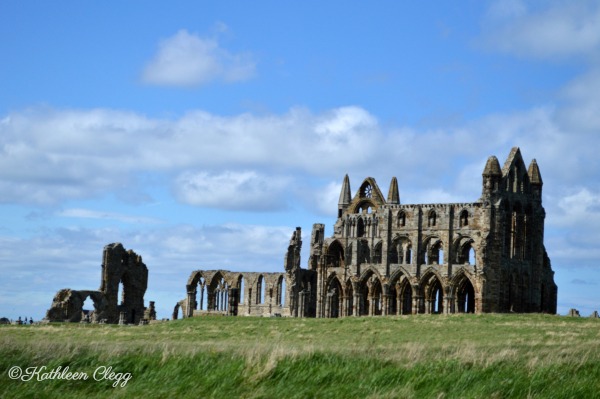 The Whitby Abbey is where Bram Stoker got the vision for his novel Dracula when he visited Whitby on holiday. He also obtained the names of some that died in his novel from the cemetery at the Church of St Mary the Virgin.
Did you know that Dracula was actually written as a play first and was not successful. It was then that it became a novel.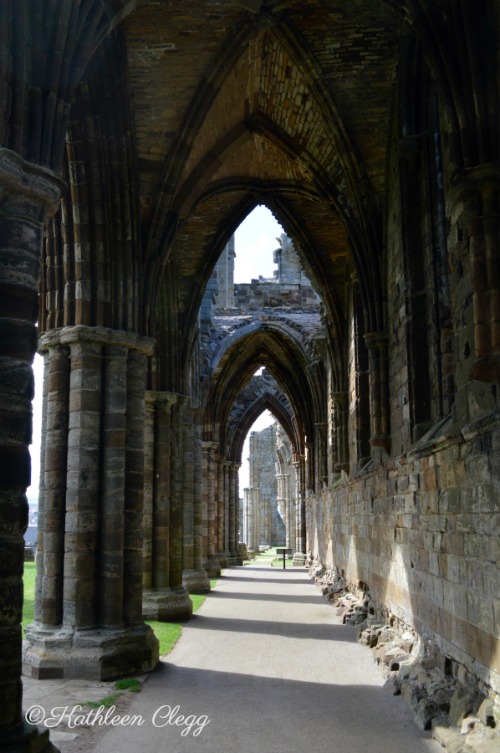 Walking through the ruins was interesting in itself. The halls and walls have so many stories to tell. I'm always so fascinated by the workmanship of those who built places like this without modern equipment or engineering.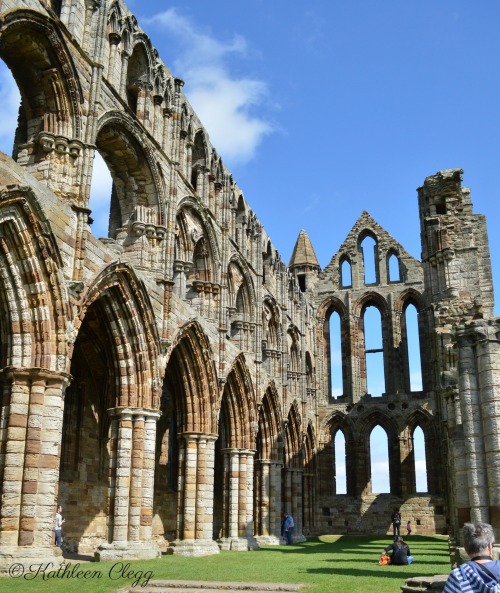 Whitby Beach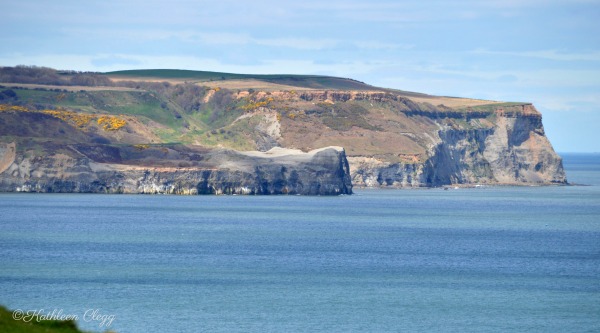 The views and beach of Whitby are quite pretty. This land, which is opposite the hill that the Abbey sits on, is quite striking, with it's dramatic cliffs.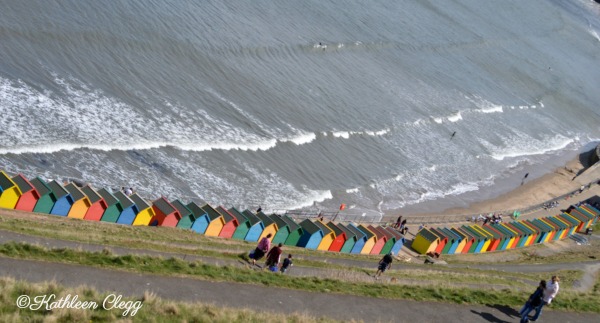 On the beach are all of these colorful shacks. They are fairly small. From what we could gather, you can rent them and have a place for your family and friends to store their things, make a kitchen, whatever you like for the time you are there. We saw a few occupied that had them decorated nicely. I looked around online and couldn't figure out how to actually rent them though.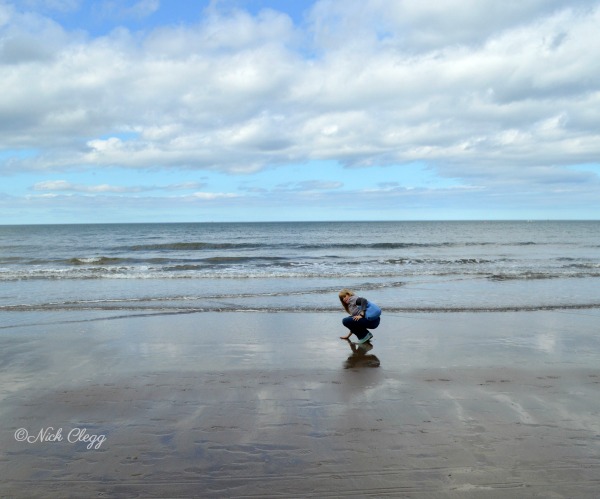 To get down to the beach from the road, there is a very long walkway that takes you right there. It is paved, so it's an easy walk.
As with every new body of water I visit, I have to touch the water. My dad has done this all over the world and I thought it was a pretty neat tradition, so now I do it too. Yes, I'm a copy cat. He knows, so I think it's okay.
That is our day trip to Whitby England. It was a lovely day exploring someplace new and charming. During our month in England, I found that they have many places that are delightful to visit. If you're in England, in addition to Whitby, be sure to visit Castleton and Holy Island. They are both wonderful places to see.  I'm glad for the opportunity.