Since visiting Selby, England, I have read quite a bit about it and honestly, I don't understand some of it. People can be unkind, to say the least. We stayed in Selby and used it as our base to explore and work for a month and I personally thought the town was quite charming. In my opinion, these are 5 can't miss activities in Selby England.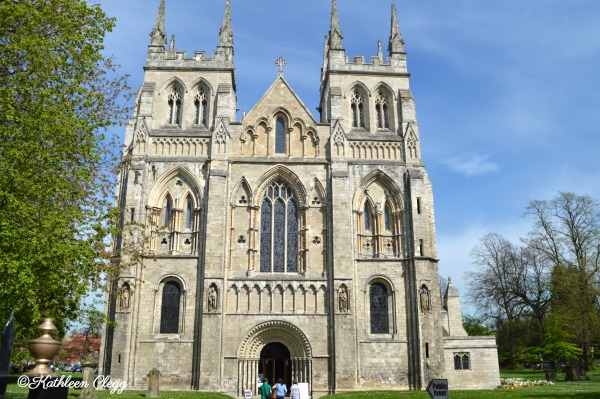 5 Can't Miss Activities in Selby England
Historians believe that Selby was first established in AD 779 on the banks of the River Ouse by the Vikings. Selby is located about 14 miles south of York and isn't a tourist destination. It is the traditional birthplace of King Henry I. I'm not sure what the difference between a tradition birthplace and an actual birthplace is, but I don't know any kings, so I'm probably not fancy enough.
While Selby is off the path from normal places of interest in the UK, it is a lovely little town that I think is worth the visit. You can easily fit these 5 can't miss activities in Selby England into one day, so keep this in mind when you're traveling near Selby.
Visit Selby Abbey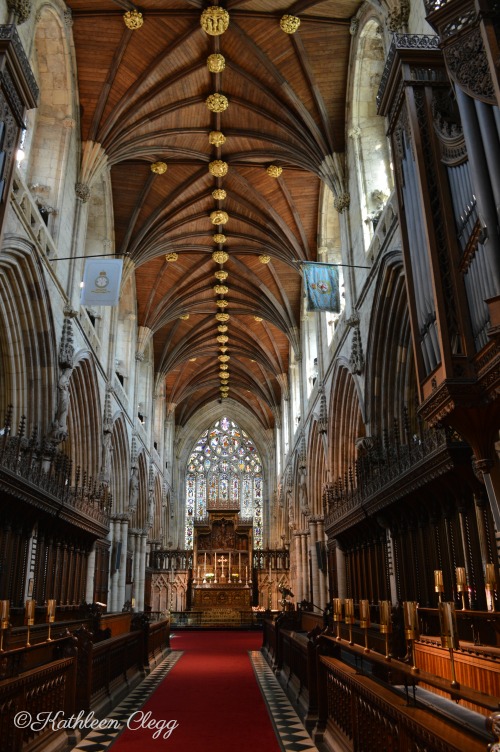 The Selby Abbey is hard to miss. It's huge and beautiful. The Abbey was built over 900 years ago, finished in 1069. We took a tour through and it is just as beautiful inside. I especially love the stained glass on the windows.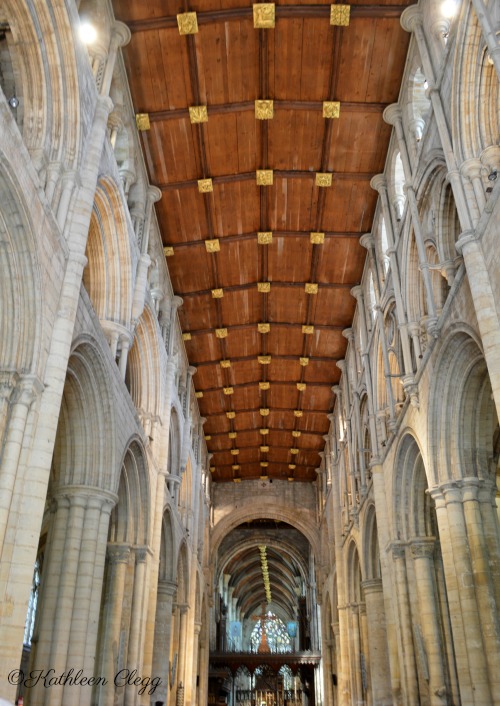 Selby was selected for the abbey's location when Benedict of Auxerre saw three swans on the lake and thought it was a sign from the Father, Son and Holy Ghost that this was the location for the abbey. This is also the reason that the official crest of the Selby Abbey is three swans.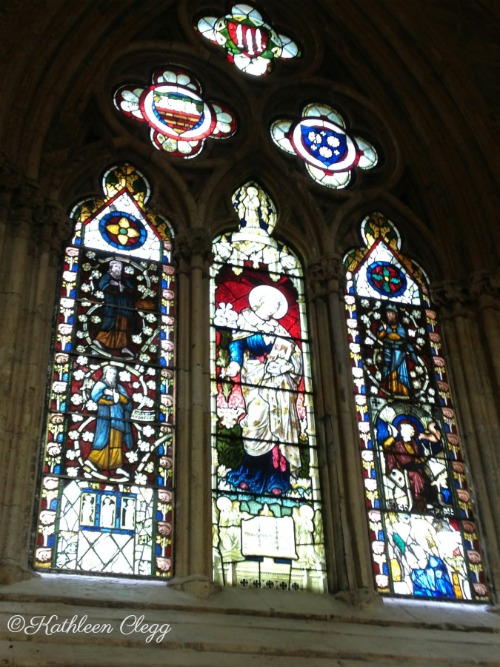 The abbey has loads of stained glass throughout and in my opinion is an excellent reason to visit on it's own. You can see further history and details on the Abbey's History page.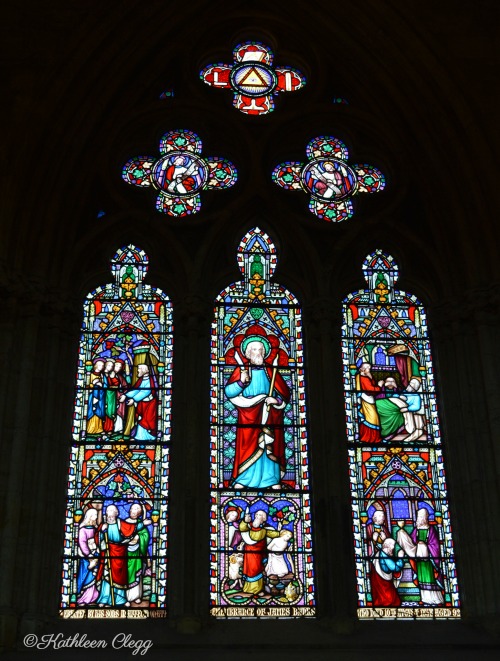 Jesse Window
Constructed in 1340, the Jesse Window is thought to be the second finest in all of England. The window is filled with Jesse glass and as such, is the finest Jesse glass window in England.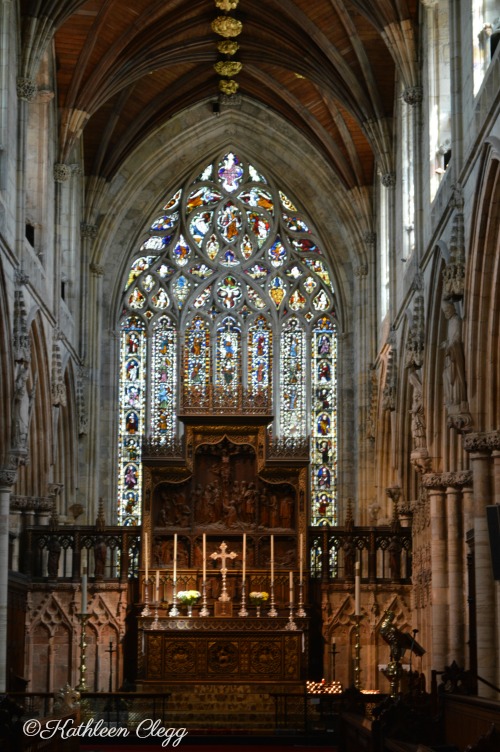 St. Germain Window
The St. Germain Window depicts 46 different scenes from the life and legend of St. Germain. The Abbey is dedicated to him, along with St. Mary and and of course, the Lord.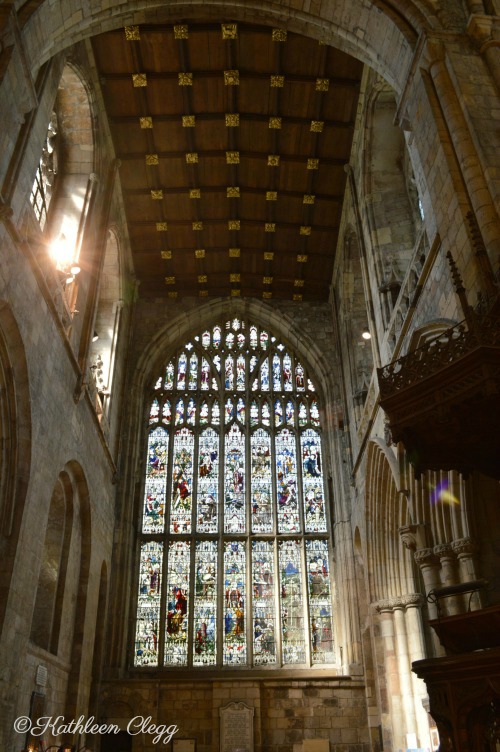 Washington Window
It is thought that George Washington, the first president of the United States, had an ancestor, John Wessintgon the Prior of Durham, who was a benefactor of the Abbey. For this reason, there is a window dedicated to the family. Their family coat for three red stars, above two red bands, on a white shield, which would become the model for the United States flag. I had no idea.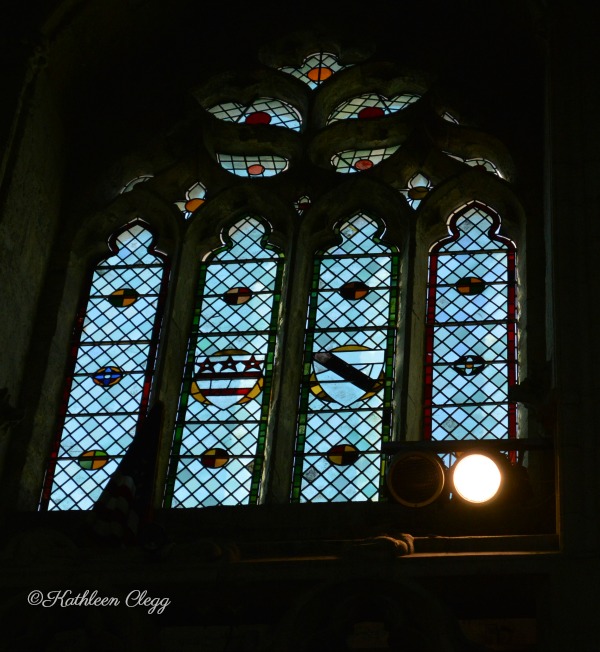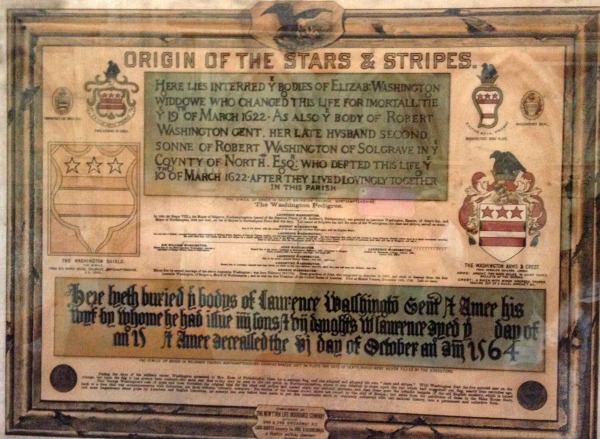 Leper's Squint
Outside of the Abbey is a hole that was used for people with leprosy to look though and see the church services. It's sad and interesting at the same time.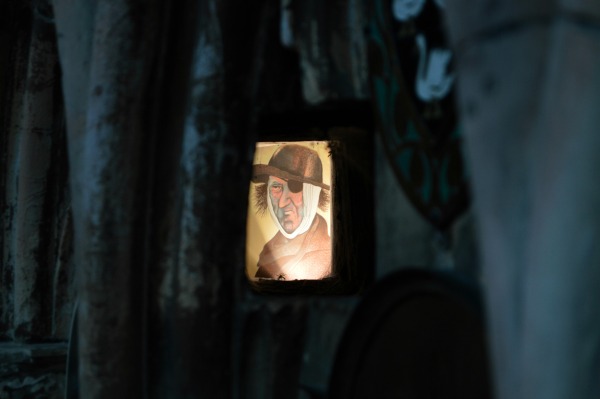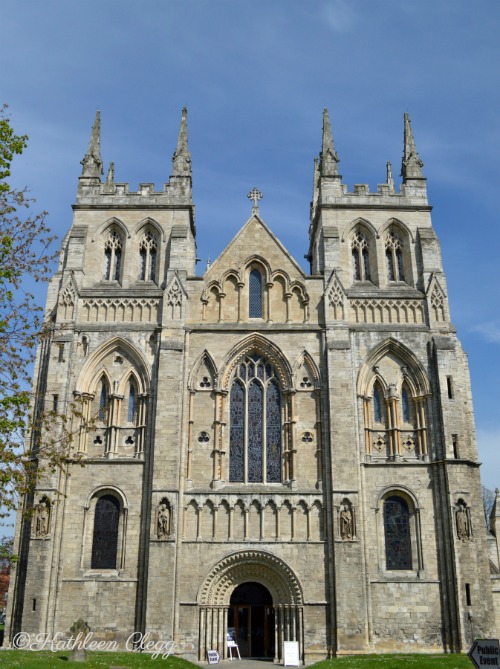 Eat Some Delicious Food in Selby
We all know I love food. I really love to try food in different countries. While in England, I was introduced to some really good food. As you can see, there are many different variations of fish and chips. For my tastes, I like anything fried to be crisp and crunchy the best. The English apparently have a great love of mushy peas because they are all over. I don't get it, but there you have it.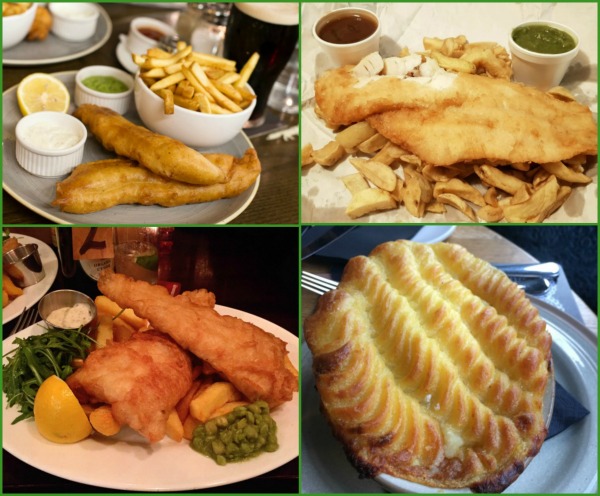 Thank you to the lovely ladies below for the use of their photos!
Fish and Chips: Eva (Electric Blue Food)
Chips and Fish: Amy (The Travel Fairies Blog)
Fish and Chips: Mayi (Secret Moona)
Shepards Pie: Kelly (my step sister Kelly)
My picks for restaurants in Selby are these three:
Mister C's
Award winning fish and chips. They also have a gluten free menu.
61-63 Micklegate, Selby YO8 4EA, England
+44 1757 701913
The Giant Bellflower Wetherspoon
A big pub with a full menu. They have pizza and traditional dishes like meats and Yorkshire Pudding. It's actually where I learned that Yorkshire Pudding is not a sweet custard dish, but a yummy puffed pastry with meat and gravy.
47A Gowthorpe, Selby YO8 4HE, England
+44 1757 293020
Capri Italian Restaurant
A cozy Italian restaurant right next to the Selby Abbey. Both my husband and I loved what we had, lasagna for me and a steak for him.
4 Abbey Place, Selby YO8 4PF, England
+44 1757 706856
Capri Italian Restaurant Website
Don't Miss Exploring Selby Streets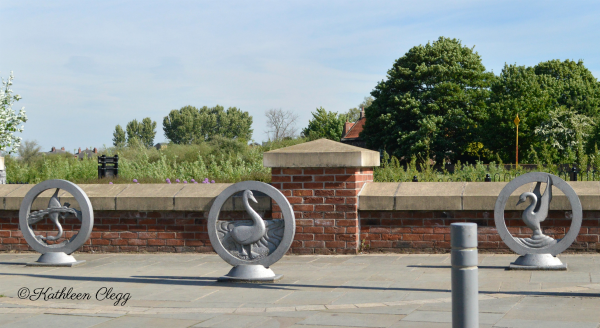 You can walk through the streets and Selby for a good while and not be bored. See if you can find the three swans that are the symbol of Selby.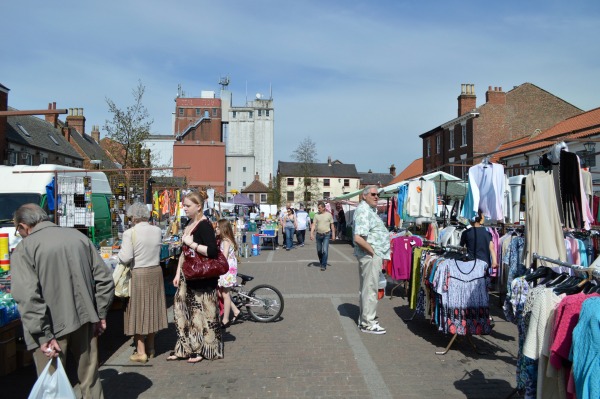 We found this market in from of the Abbey on a bank holiday. It was fun to walk through.
Hike Barlow Common Nature Reserve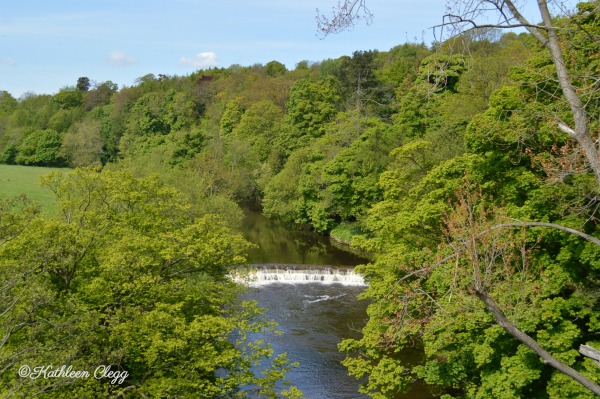 If you love the outdoors, head to the Barlow Common Nature Reserve and take a hike. It was a beautiful day when we visited. The reserve is located just outside of town and if you want to go fishing, you can purchase a permit on the bank of the pond.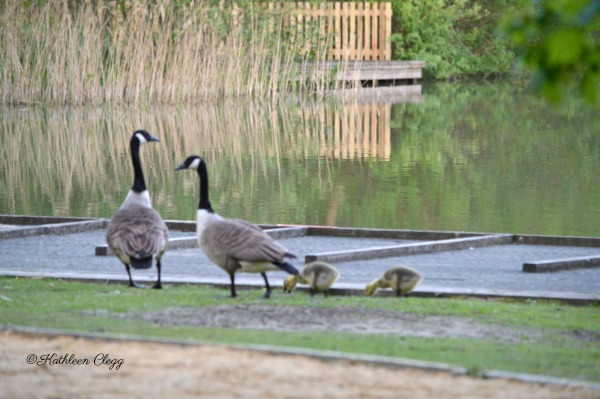 Keep your eyes open for the different birds and mammals. Be sure not to approach them though.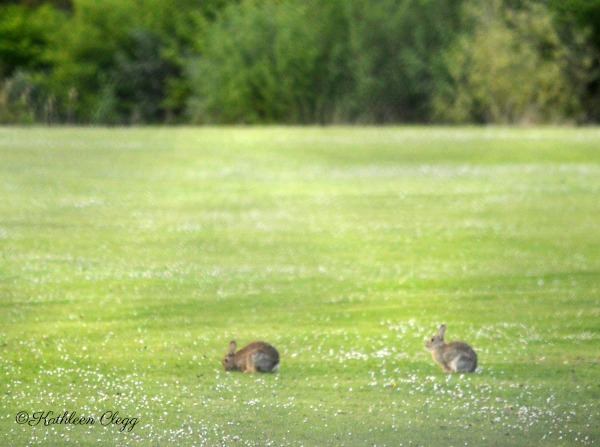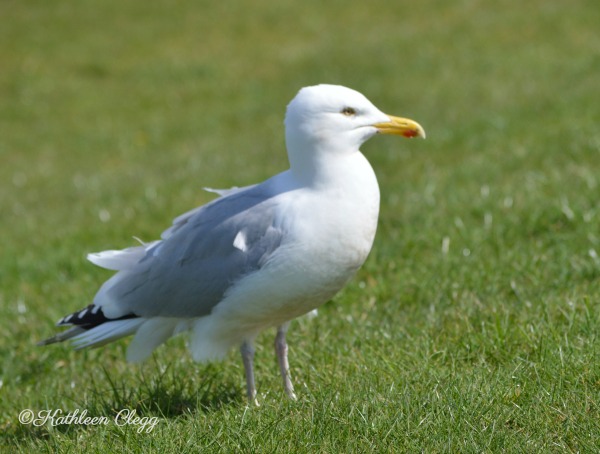 It's quite beautiful and a lovely way to escape any crowds you might find on your trip.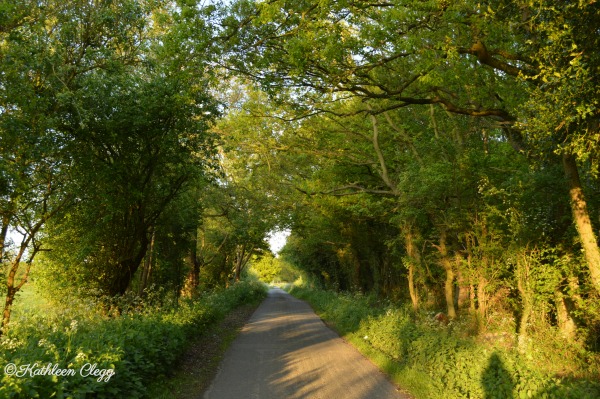 Take a Walk Through Selby Park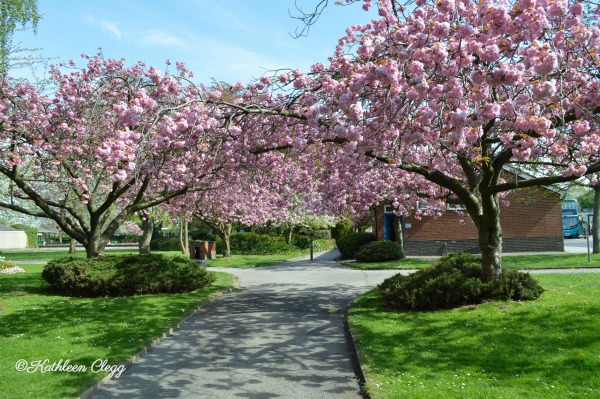 Another outdoor experience is to visit the Selby Park. If you're lucky enough to visit in the spring and summer, you will be in for a treat with all of the beautiful flowers.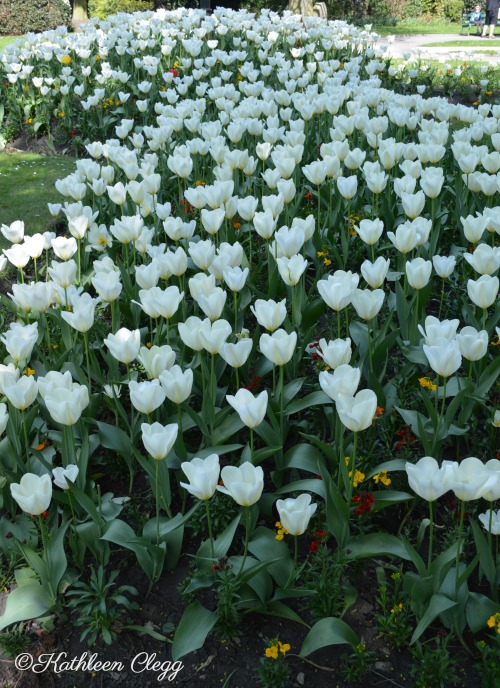 I loved all of the different flowers and the colors.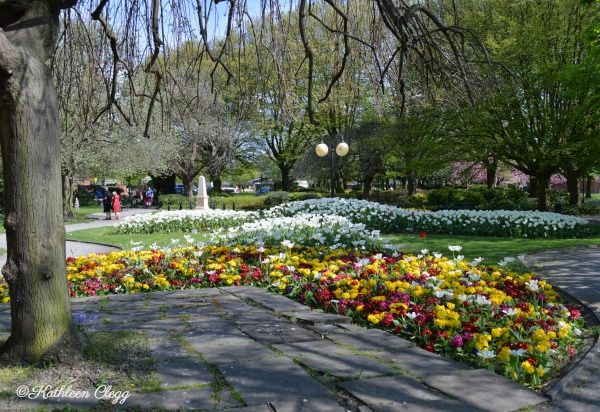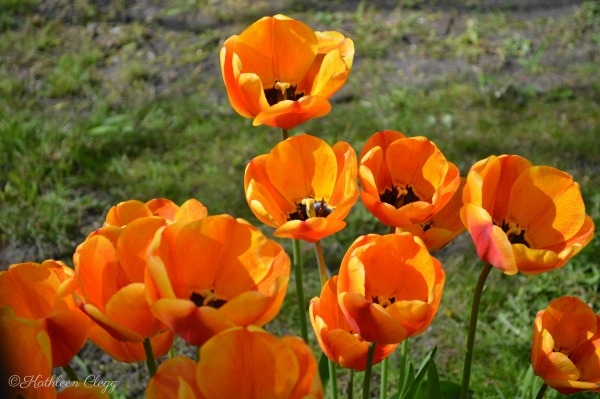 I love photographing flowers, even when I don't know what they are. Asking on my Facebook page what these flowers below are paid off very quickly. Thanks Mandi. These beauties below are called English Daisies. What a perfect name.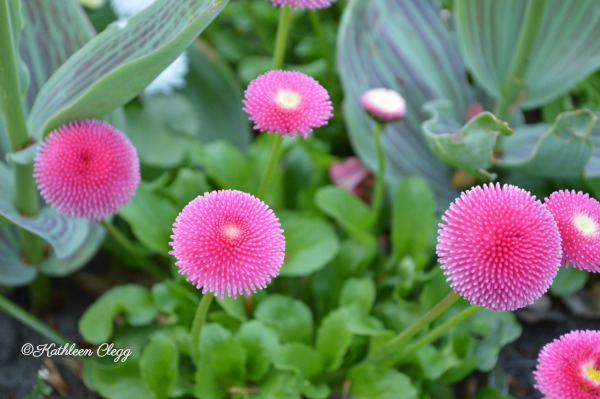 You won't be disappointed if you explore my ideas for 5 can't miss activities in Selby England. It's only 14 miles from York, which I'm sure is on your list of places to go. Don't miss Selby.
If you're looking for other amazing places to visit in England, try Castleton or Whitby. Completely wonderful places.