When we're traveling, we like to take little breaks to rest our feet. On our visit to Dallas, we found a cute little park for such a break. We were so excited by the sculptures of a cattle drive that I wanted to share photos of 5 sculptures from Pioneer Plaza.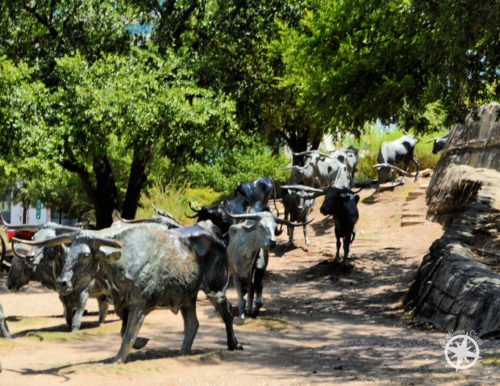 Pioneer Plaza Dallas
Pioneer Plaza was dedicated in 1994 in the heart of Dallas. The Plaza sits on 4.2 acres between the Dallas Convention Center and the historic Pioneer Cemetery. 43 bronze sculptures by artist Robert Summers are the main focal point of the Plaza. The sculptures depict a cattle drive and the pioneer cowboys who settled Dallas.
Cattle Drive Sculptures
The members of cattle drive are represented by 40 longhorn steer who were cast to be larger than actual steer. They travel up and down small hills and through water, as they would be if they were traveling across the prairie.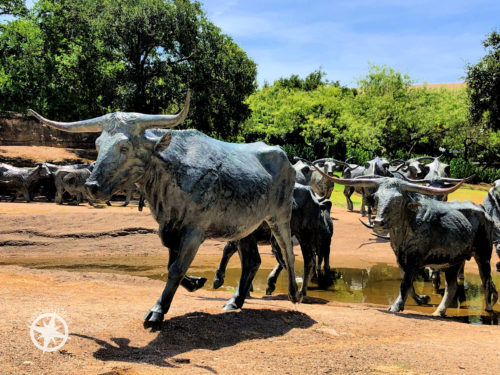 Cowboy Sculptures
Three sculptures of cowboys on their horses are driving the cattle through Pioneer Plaza. I really love how detailed they all are, with lines upon their faces and individual pieces of hair in the horse's manes. They are quite impressive.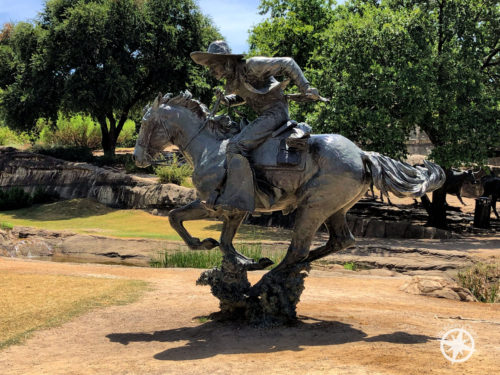 This is the lead cowboy, leading the herd.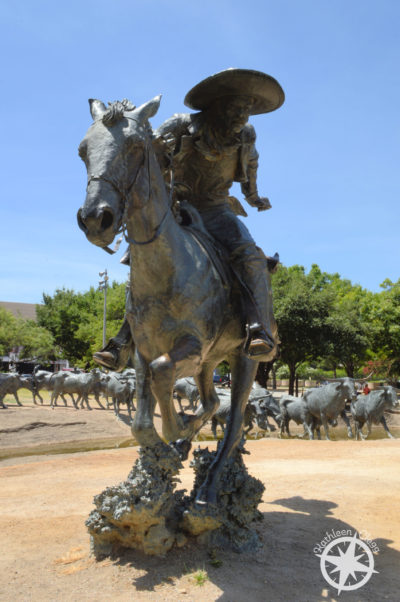 The cowboy appears to be taking a tiny break on the hill overlooking the heard.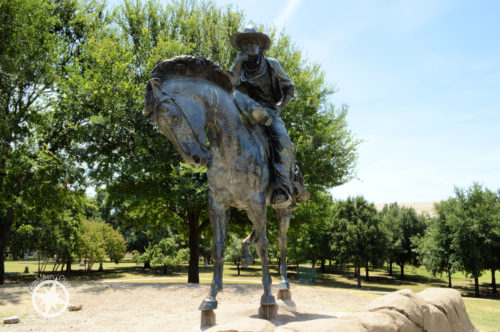 Other Components of Pioneer Plaza
When you visit Pioneer Plaza, be sure to walk around a little bit and explore the other things in the park. You will find a waterfall, native plant life and manmade cliffs. It's really quite beautiful. Take a break under one of the towering trees and enjoy a little shade while you're at it.
When we visited, we had just left the 6th Floor Museum on Dealey Plaza, which was an interesting excursion on its own. There are many things to see in Dallas, just be sure not to miss Pioneer Plaza.