Today, May 23rd, 2020, is the 2oth annual World Turtle Day. Since I happened to love turtles, I thought I would share 13 turtle photos for World Turtle Day. I hope you will enjoy them at least a portion as much as I loved taking them.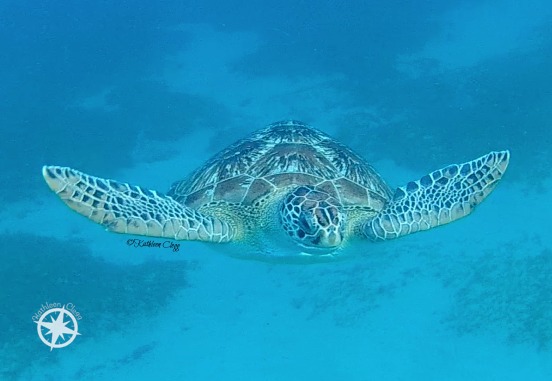 World Turtle Day
World Turtle Day was established by American Tortoise Rescue to bring awarenesses to the plight of turtles and tortoises and to celebrate the animals. Since the ATR was formed in 1990, they have placed over 4000 rescued turtles and tortoises in appropriate homes.
My Love for Turtles
What's not to love about turtles? They are so cute and graceful. I was really excited to see them in the sea in Martinique. However, that wasn't my first encounter with turtles. When my oldest child was little, we rescued a box turtle and he hung out with us for several of years. His name was Dallas and he liked to climb the curtains. I had no idea that was even possible until we were looking for him one day and we found him way up by the curtain rod.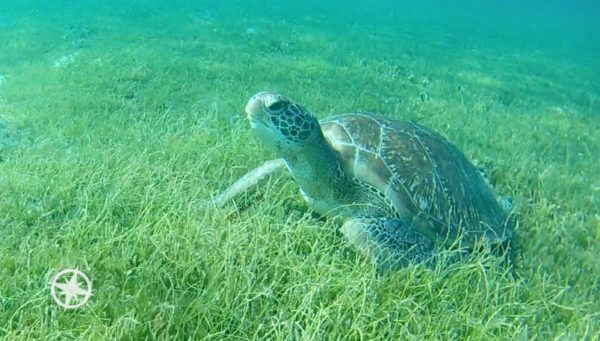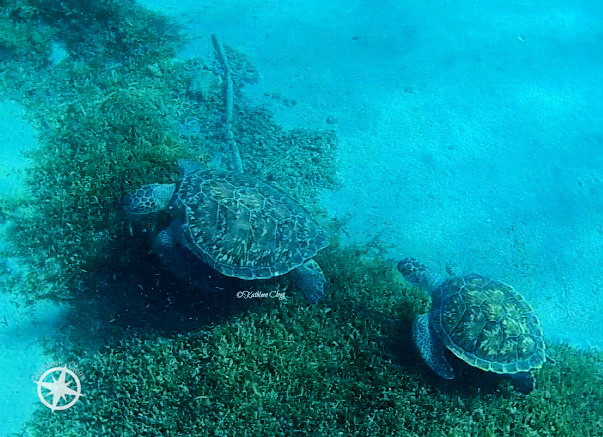 In Martinique, I really fell in love with sea turtles. I haven't been able to go back yet, but it seems like any time I read about a place with great snorkeling, I always look to see if they have sea turtles in that spot. I might be a bit obsessed.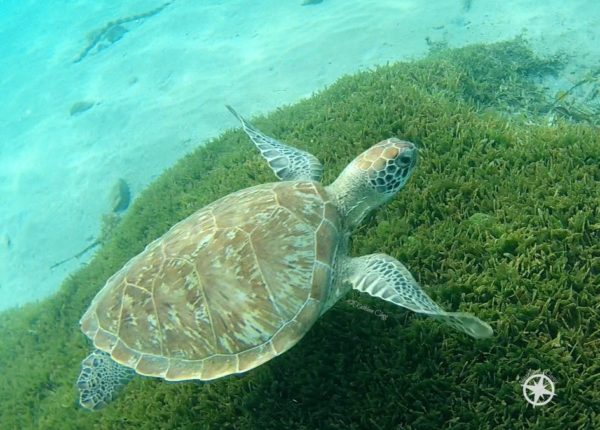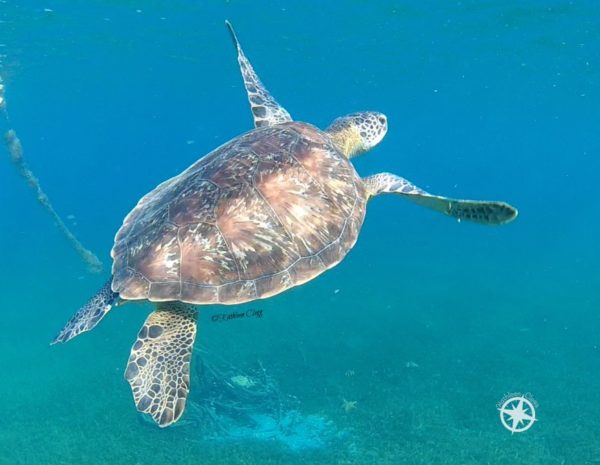 Helping Turtles
There are 207 species of turtles and tortoises on earth today and 129 of those are endangered. I didn't know there were that many varieties, did you? How can we help them survive in our every day lives and in our travels? There are lots of ways and they are quite simple.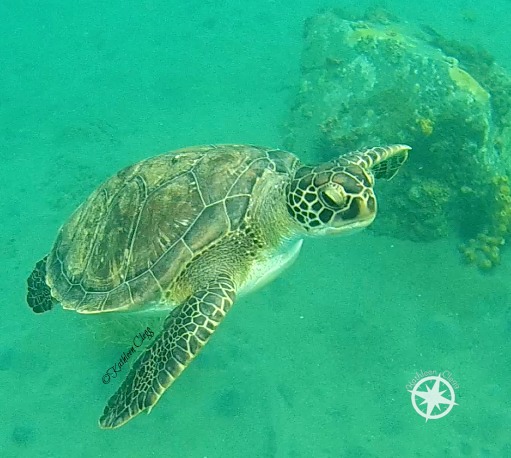 If you see a turtle trying to cross a road, and it's safe to do so, stop and help them get across. Always take them the direction they are trying to go because if you don't, they will just try again.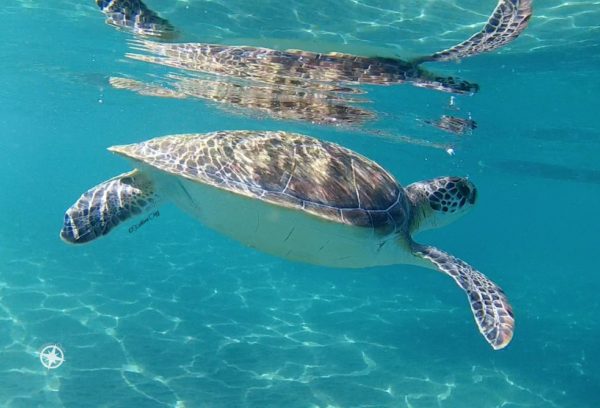 NEVER, I repeat, NEVER buy items made with turtle or tortoise shells. The shells are actually part of their body, not like snails. In some parts of the world it is legal to sell things made from turtles. Just because it's legal, doesn't mean we should buy it. If we don't buy it, maybe the sellers will get the message.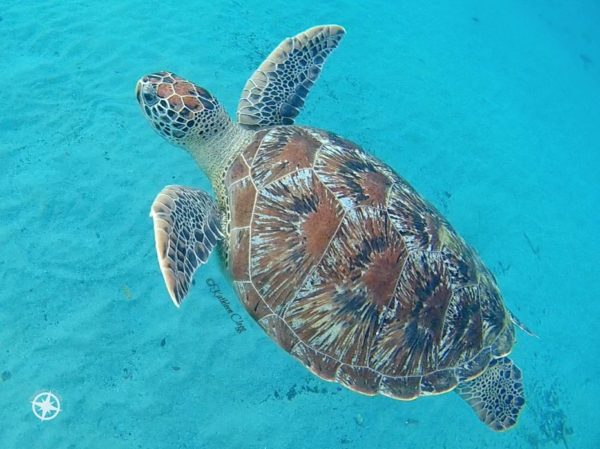 When we were in China, we say keychains with tiny LIVE turtles and fish for sale. We were really upset. My daughter wanted to buy them all and set them free. I didn't have that much money though. Please don't buy them.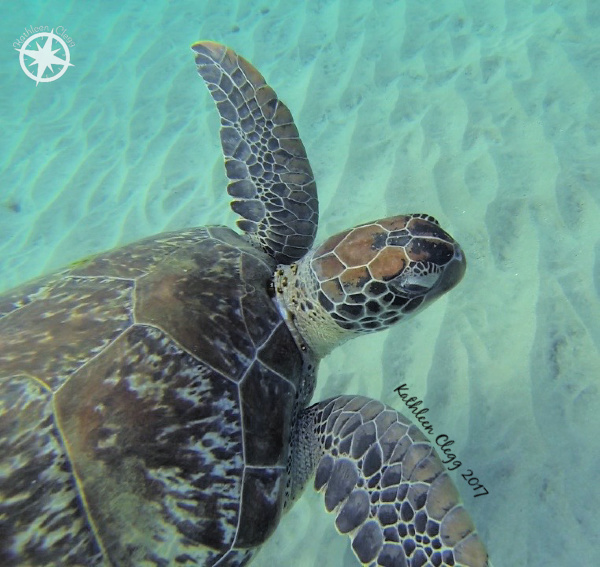 Don't litter and cut down on your use of plastic bags and straws. Also, if you use the plastic rings around your drinks, cut them up before you dispose of them. If you see trash in the ocean or just laying around, pick it up.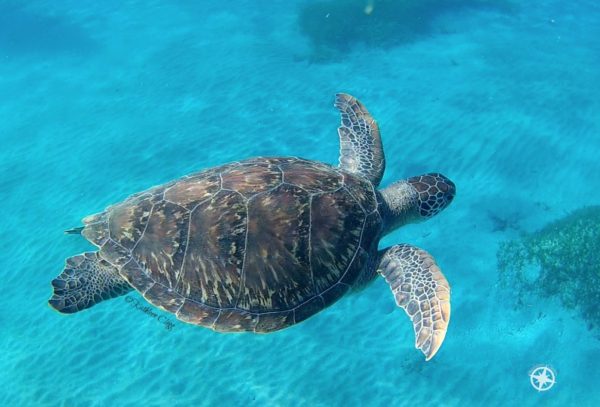 During turtle egg laying season, don't bother the turtles or their nests. It's actually a crime, but people still do it anyway. If you're interested in seeing or helping with the egg laying season, find a reputable rescue and rehabilitation center and volunteer.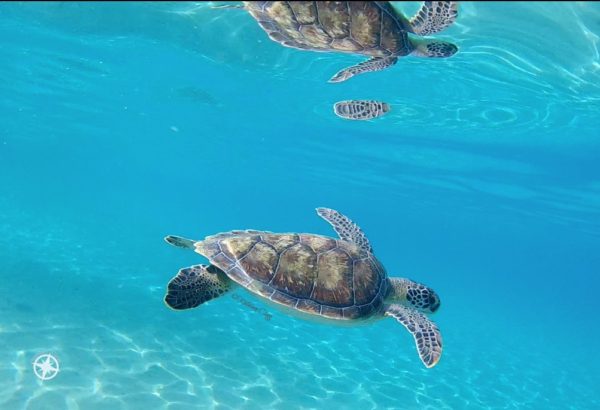 You may come across an injured or stranded turtle or tortoise in your travels. Try to find a rescue organization and tell them about the animal. They will tell you want to do until they can get there to rescue it.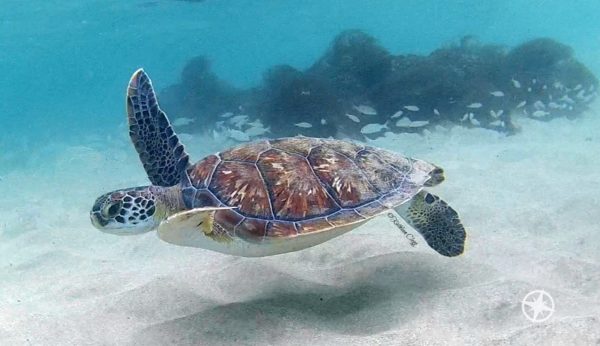 Conclusion
Now that you know how to help turtles and tortious thrive, spread the word for World Turtle Day and everyday. You can find more information on the website by the American Tortoise Rescue.
Below is my favorite sea turtle picture. I took this one as this beautiful giant came up underneath me. Just because I've been asked before, I was not riding him. I just had my hand down so he would know I was there. Perfect timing for sure. I hope you enjoyed these 13 photos for World Turtle Day.