Established in 1892, the Casa Grande Ruins National Monument, in Coolidge, Arizona, was the first prehistoric and cultural preserve established in the United States. It is an interesting place to visit and learn some of the history of the ancient Hohokain era farming village.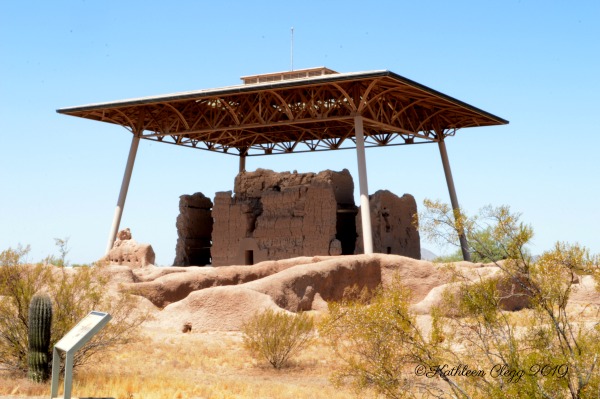 Casa Grande Ruins National Monument
On a recent visit to Phoenix, my dad and I took a 90 minute drive to visit Casa Grande Ruins National Monument. We are both interested in archaeology and old ruins, so it was a fun visit for us.
Discovery of Casa Grande Ruins
In 1694, Padre Eusebio Francisco Kino discovered what was the community building of the Ancestral People of the Sonora Desert. The building is four stories tall and 60 feet long. He called it Casa Grande (Big House) and the name stuck.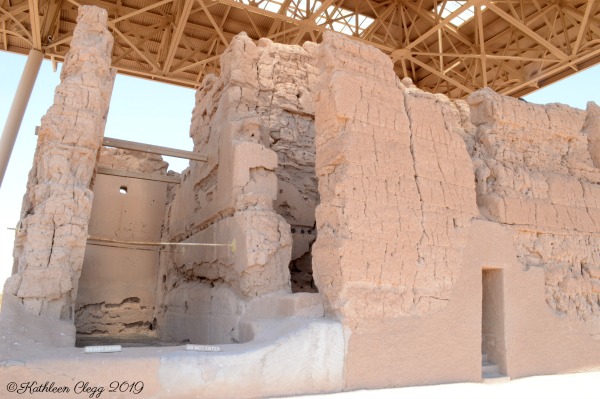 There were expeditions in 1775 and 1846 to explore the area and see what was there, with multiple articles written about the area. Then, during the 1860's-1890's, using the railroad and stage coaches, people began to visit the area to see it for themselves. This brought concerns about souvenir hunters, vandalism and graffiti like in the picture below, which reads, "U.W. Ward 1871".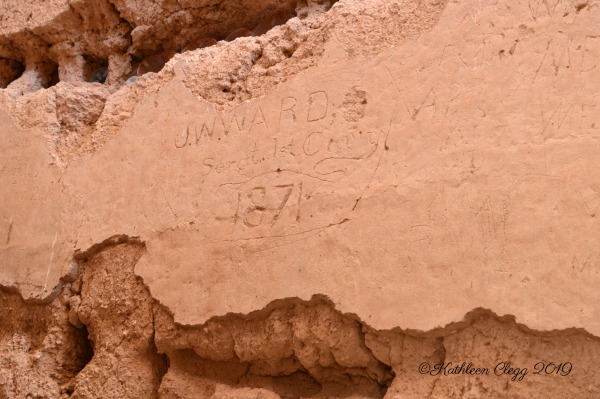 Due to concerns about the destruction of Casa Grande Ruins, and after some persistence and persuading, the Casa Grande Ruins National Monument was established so the area could be studied and protected.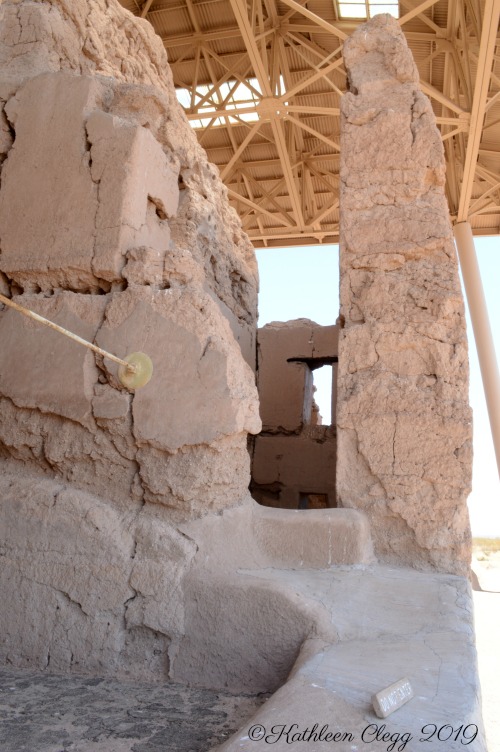 Ancestral People of the Sonora Desert
The Ancestral People of the Sonora Desert, who settled Casa Grande Ruins, were the "First Masters of the American Desert". They were hunter-gathers, but also cultivated their own crops. They built large canals to provide water for those crops and the village as a whole.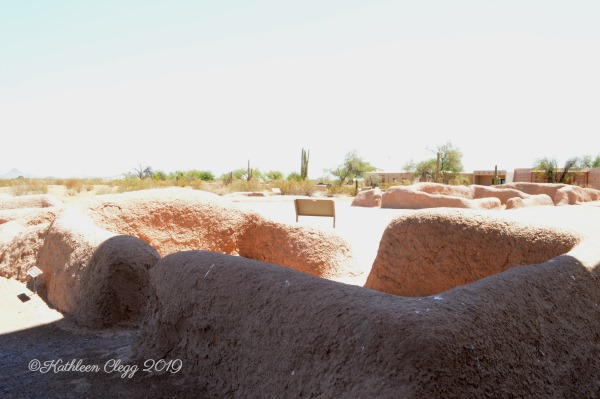 The Great House was built in about 1350, with the other building built around the same time period. By 1450, the population was dwindling and in 1694, the village was completely abandoned.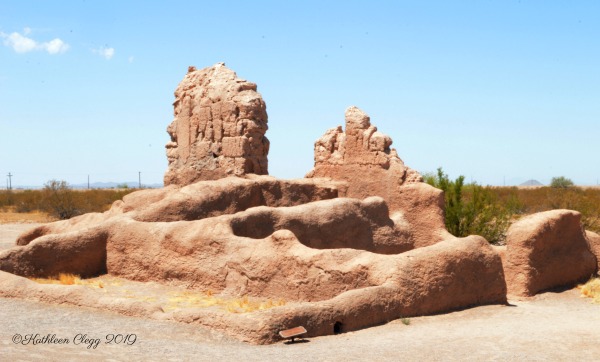 Free Time
To be sure, there was a lot for the inhabitants of Casa Grande to do to provide for their survival and well being. However, there is evidence that there was time to spend in other activities as well. There have been artifacts discovered with jewelry, painted pottery and even a basketball court.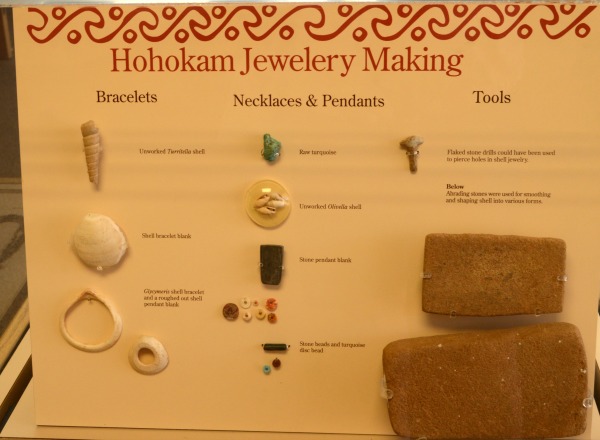 A lot of the pottery has quite detailed painting done on it. They obviously cared about what they were making.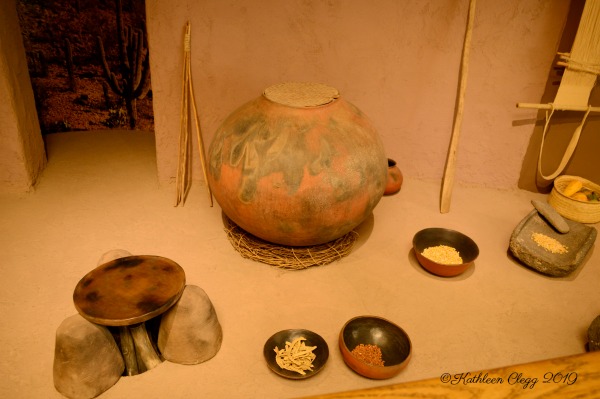 Casa Grande Ruins Visitors Center
When you decide to visit the ruins, be sure to plan in enough time to look around in the Visitors Center. Not only are there artifacts, petroglyphs and maps, but there is also a documentary that lasts about 20 minutes. The documentary gives a lot of detail of the area and people.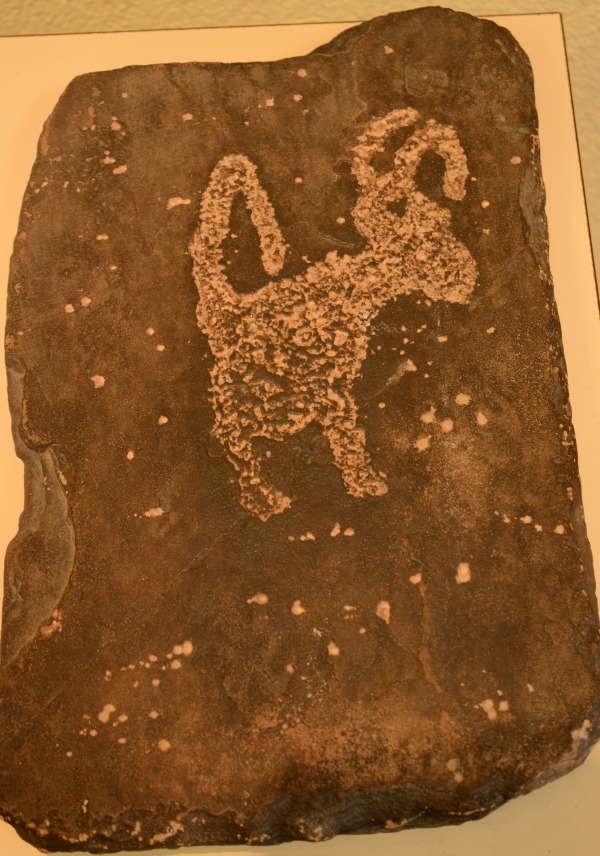 Conclusion
Overall, I really enjoyed visiting Casa Grande Ruins National Monument with my dad. I'm so glad I spotted it on the map when I was planning my trip. If you're in the area, be sure to visit. Be sure to wear sunscreen and bring a hat and water. I got a small burn in about 20 minutes. It is open year round, except a few holidays, but be sure to check their website for their hours. Admission is FREE!