You can find the World's Largest Totem Pole at Ed Galloway's Totem Pole Park on Route 66, in Foyil, Oklahoma. To be completely forthcoming, it is actually the world's largest concrete totem pole, but that doesn't sound quite as impressive, does it?

Totem Pole Park
What is Totem Pole Park?
Totem Pole Park sits about 3.5 miles off of Route 66 in Foyil, Oklahoma. There are a collection of totem poles that were hand carved and painted by Ed Galloway from 1937 to 1961. The park sits on what was his property and he shared them with the world, or at least those who stopped to look.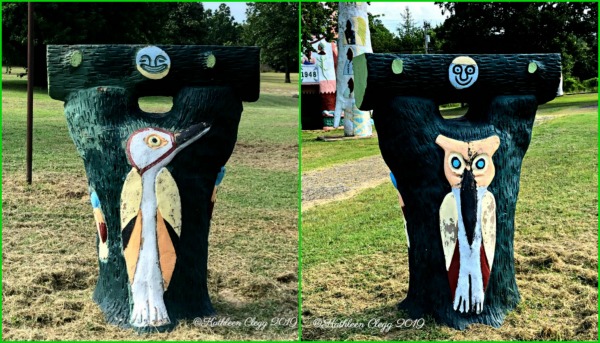 Who was Ed Galloway?
Born in 1880 in Springfield, Missouri, Ed Galloway was proficient enough in wood carving and blacksmithing that he obtained a job teaching them to orphan boys. Upon is retirement in 1937, he moved to what is now the park and built his home and all of the totem poles you can see today. He died in 1961.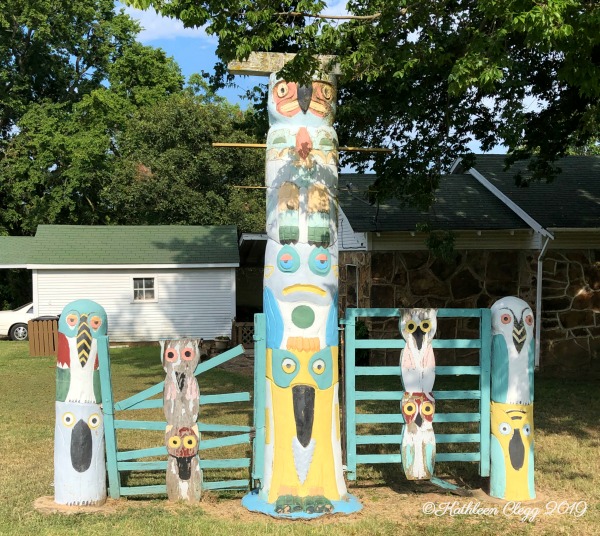 The World's Largest Totem Pole?
The World's Largest Totem Pole is made from red sandstone, wood, rebar and concrete. It was then carved and painted. It stands 90 feet tall, with a turtle base and an opening at the top.  The totem pole is heavily influenced by Native American art and folklore.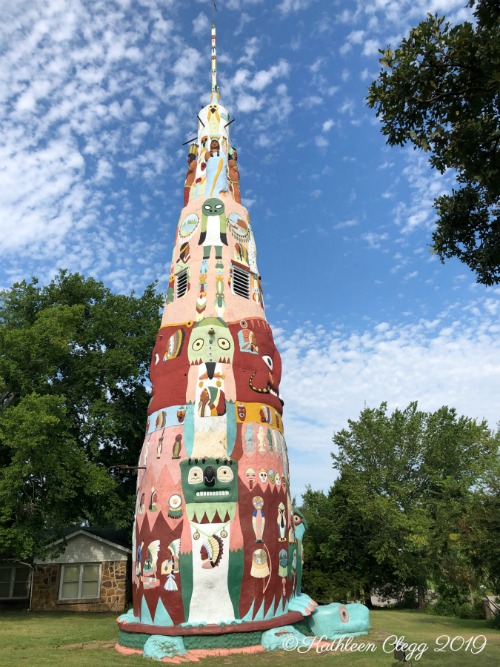 Conclusion
There are several totem poles around Totem Pole Park, along with a gift shop/museum and places to picnic. I felt it was worth the drive we took of about an hour to visit. If you're driving Route 66, it is definitely worth the 3.5 miles out of your way. I enjoyed walking around and exploring. There is not a fee to visit, but they do take donations.
If you're looking for other things to do and see in Oklahoma, visit my Oklahoma page!