Scottsdale's Museum of the West is located in Old Town Scottsdale and is quite a treat for the eyes. With amazing art from around the west, there is much to learn and explore. Plan in time for a visit the next time you're in Arizona.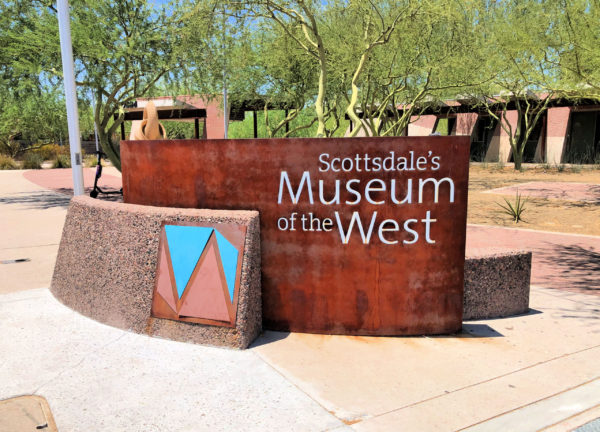 Museum of the West
When we visited the museum, I wasn't certain what it would be like, but I knew my dad and step-mom loved it when they went. I'm very glad that we went and were able to see some really wonderful art. If you like museums, the Museum of the West is a great one to visit.
Bronzes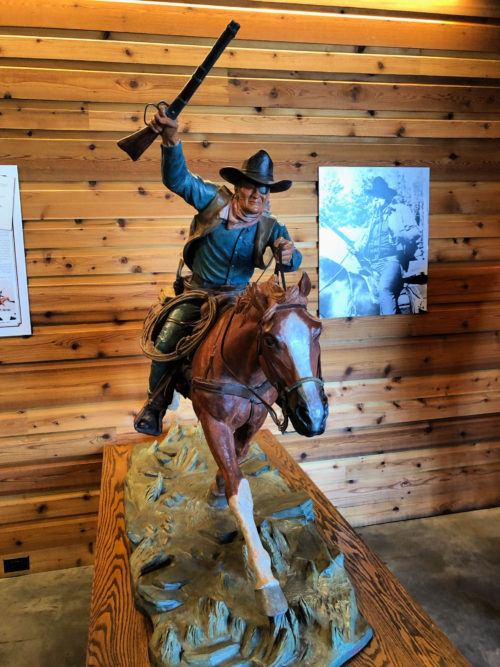 As with most museums, there are temporary exhibits throughout the year. You can see the current exhibit by checking their website.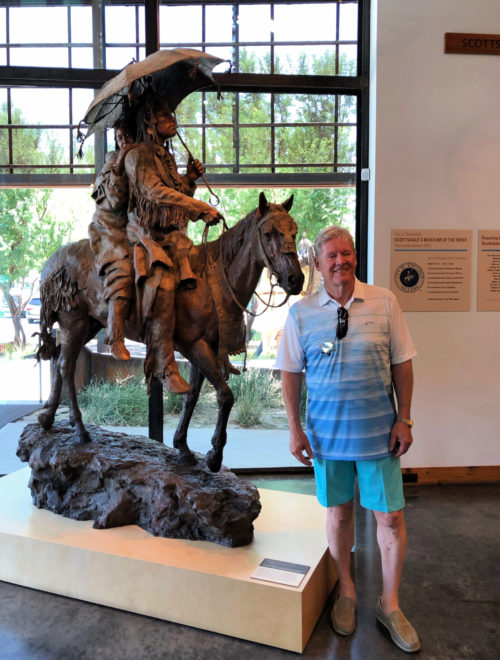 One of their ongoing exhibits, and the reason we actually visited, was to see the bronzes by John Coleman in the museum. There is a collection of over 20 bronzes that are on loan by some friends of my parents.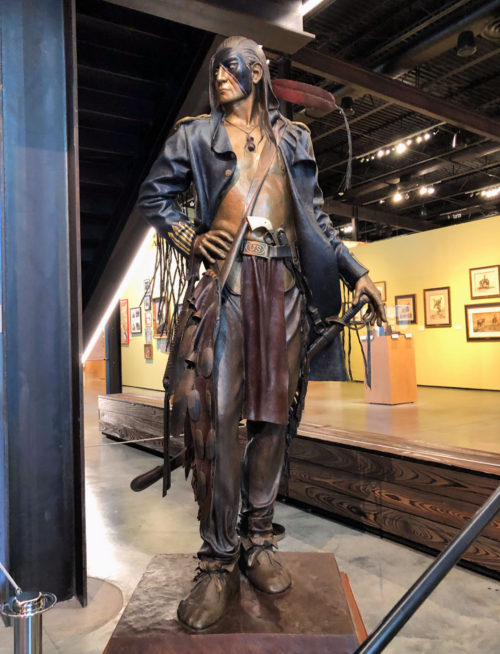 My daughter and I really loved seeing them and couldn't believe the detail each one showed. They were really amazing and so beautiful. John Coleman is an award winning sculpture and painter and also one of the most important artists of the American West, as per the Museum of the West.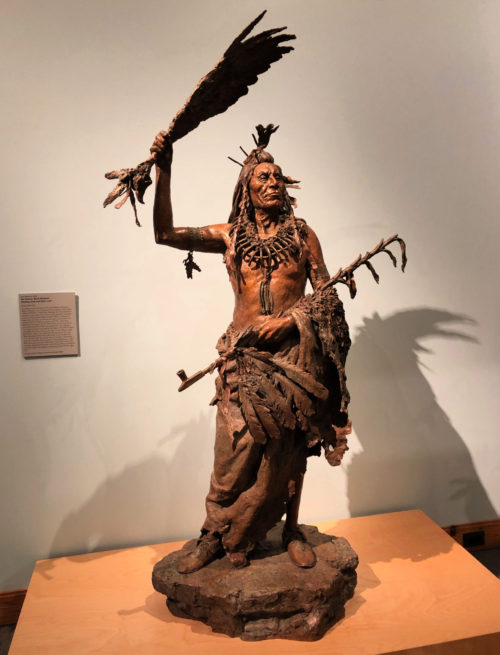 See the detail? Can you imagine the time and talent that takes? Just wow!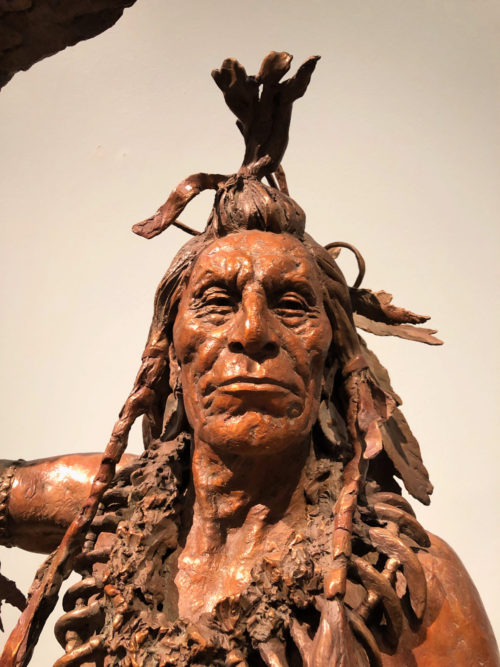 Just for Fun
Have some fun and pose in one of the photo ops throughout the museum. For this particular op, a member of the staff will help you stand just right, so it looks like you are in the painting.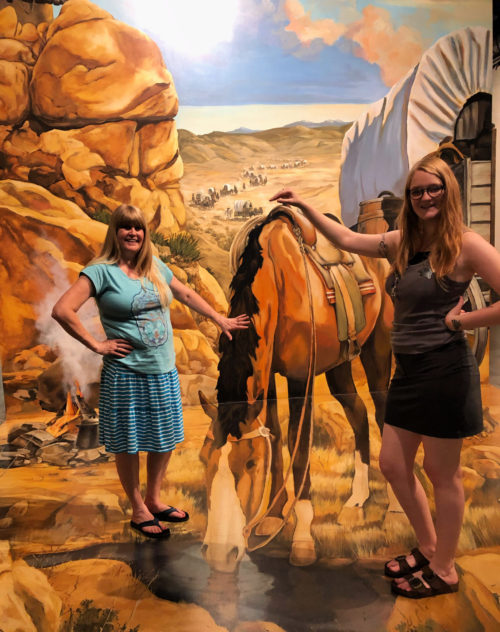 My daughter is a lover of all things space and had fun getting her picture taken with this photo.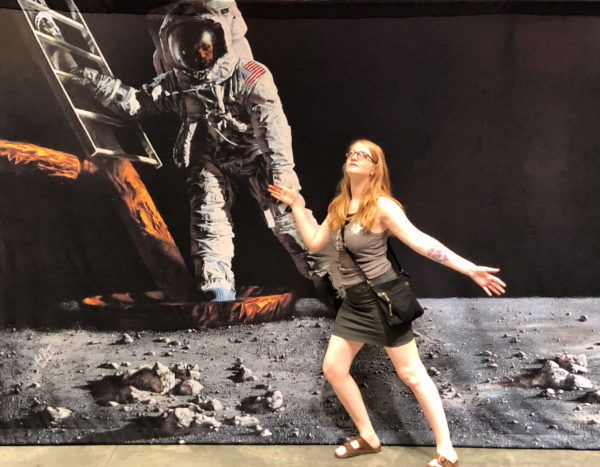 Pottery
While we were visiting, one of the exhibits was a collection of over 65 Hopi ceramic pieces. I spent some time on reservations in the Albuquerque when I was in high school and absolutely fell in love with the pottery. It was really lovely to be able to see some other examples of this art. Isn't it beautiful?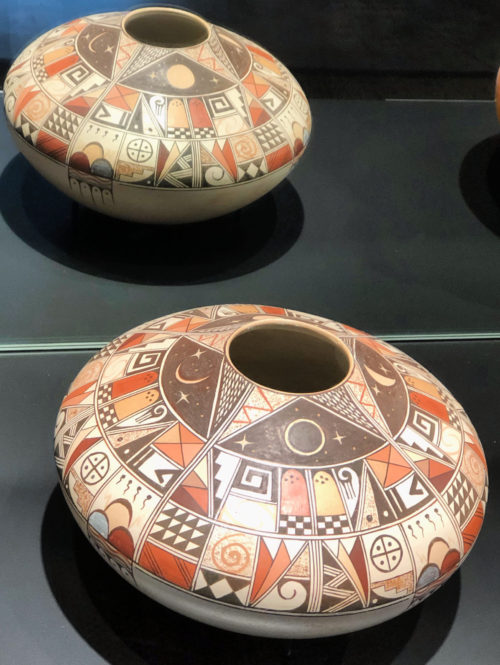 Paintings
Being an art museum, the Museum of the West has beautiful paintings, by various artists, as well. We enjoyed examining them. [A PSA (public service announcement) for you now. When visiting an art museum with an artist, plan time in for them to very closely examine the art. I think she looked at that one spot for ten minutes. Seriously.]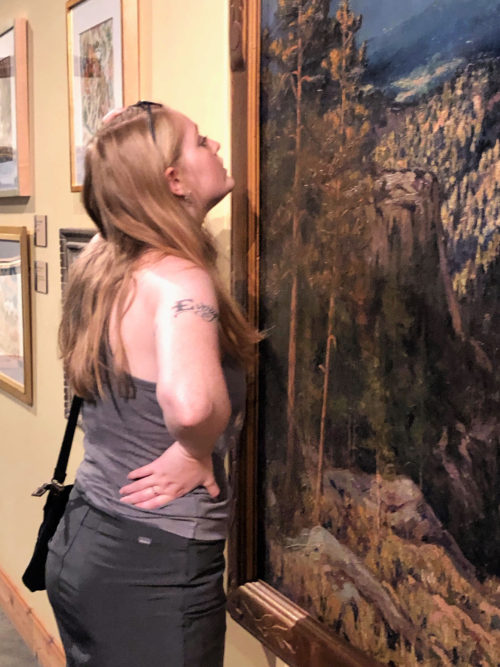 Sculpture Courtyard
Our final stop in the museum was the Sculpture Courtyard. The sculptures here are changed occasionally, but always display art of the West. It is a great place to hold receptions and get togethers. I really loved this sculpture. He looks like he's had enough. Don't you think?
Would I recommend a trip to the Museum of the West in Scottsdale? Absolutely. Plan to spend a full morning or afternoon. Their hours and prices are pretty detailed, but you can find them here. If you are planning a trip to the area, check out my other posts on places to visit. There's so much to see. A tip, don't go in July or August.