Located close to highway 17 in almost the center of Arizona, Montezuma Castle National Monument is the perfect place to stop and explore on your road trip across the Southwest of the United States.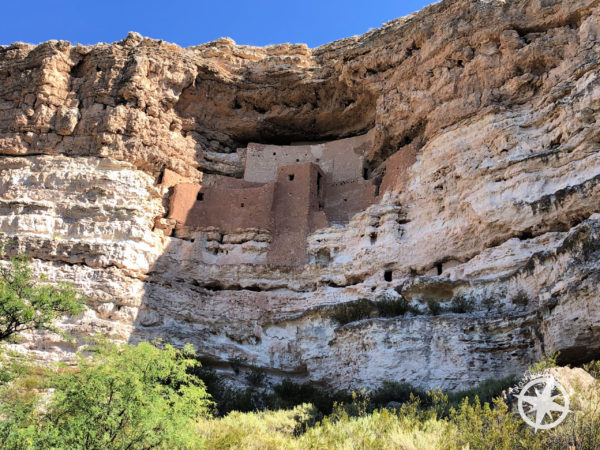 Montezuma Castle National Monument
After spending 5 days in the Phoenix, Arizona area in July, something I will never do voluntarily again, (Can you say 118 degrees?) we hopped in our car and headed north 100 miles, into the mountainous area where Montezuma Castle National Monument is located. Thankfully it wasn't 118 degrees when we stopped for our short walk.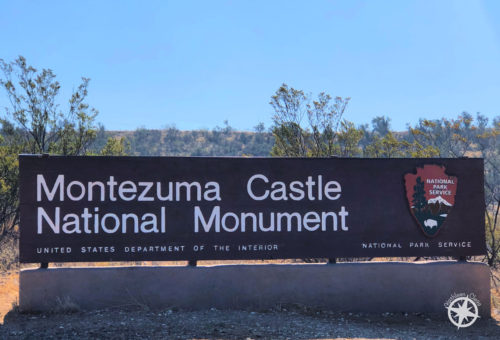 The Castle
Montezuma Castle was built about 1000 years ago by the Sinagua people. It is a 5 story tall structure with about 60 rooms. As you can see in the photos, it is built into the side of a mountain, about 90 feet up. Being 1000 years ago, I wonder how they built something so intricate and big.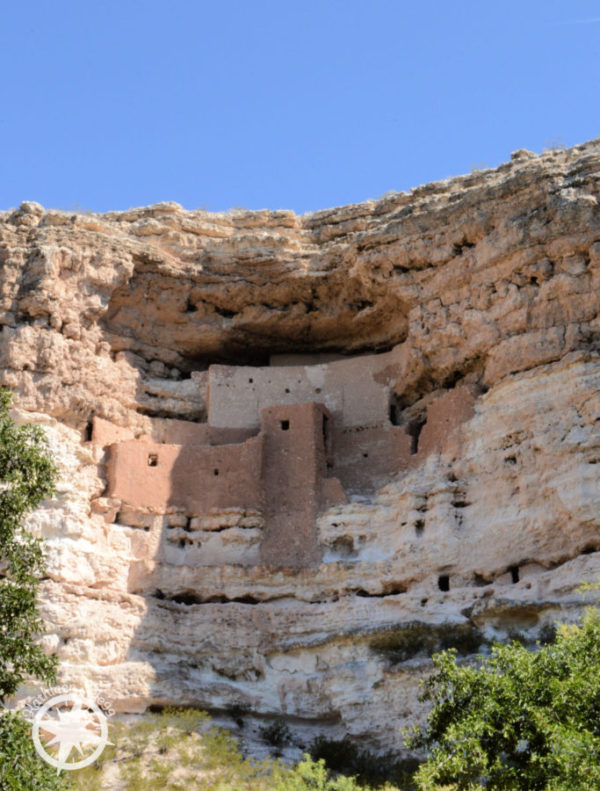 Archeologists believe the dwelling was built so high up to avoid the floods that happened every year during monsoon season. They also believe that the "castle" was built of limestone blocks that were in the creek bed, 90 feet below, and mud from the creek bed.
The Singua people lived here for approximately 600 years before they, and other people settled in the Southwest, abandoned their sites and moved on. I wrote about our visit to Casa Grande National Monument and the same thing happened there. It is unknown why the areas were abandoned or where the people went.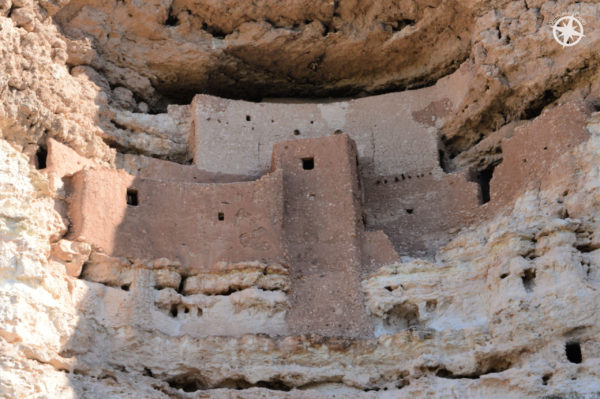 Additional Information
While visiting the area, you will be able to walk on paths and read about the area and history. I found this beautiful flower growing on it's own. I don't know what kind of flower it is, but I was impressed it was able to grow there.
There is also a diorama of what Montezuma Castle is thought to have looked like during its occupancy. Because of it's location, it was well preserved over time, although it was heavily looted in the late 19th century and early 20th century, until President Theodore Roosevelt declared it a U.S. National Monument in 1906, naming it one of the first four National Monuments.
If you plan to stop, and I highly recommend it, plan on a couple hours to walk around and take it all in. There is also a guided tour by the park rangers you can take. If you have a National Parks Pass, you can us that to gain entry as well. Do you like visiting ruins and learning about past cultures? What have been your favorites?