Have you ever been to a place and felt like you were home? I have been to a few places like that and want to share my 5 favorite places to travel in the world with you. I think if you visited any of these places, you would fall instantly in love too. Now, I am not a cold weather person. I actually really hate the cold. However, two of these places are pretty cold in the winter. I love them anyway.
Tallinn, Estonia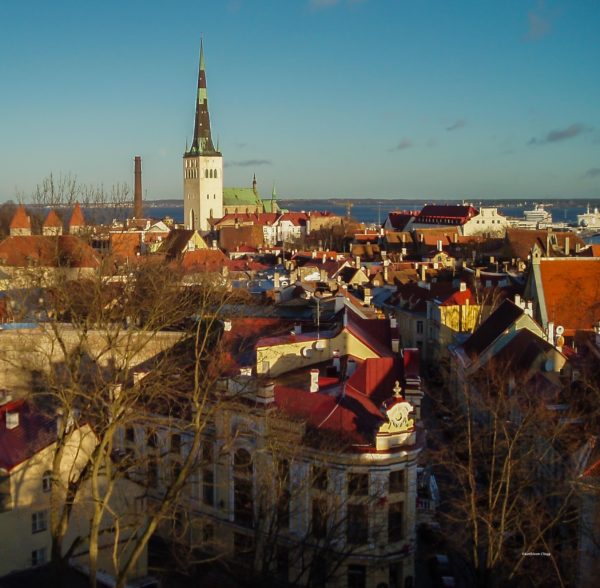 We have had the privilege to live in Tallinn, Estonia twice. We've been there almost every month of the year, only missing February. There really wasn't anything that I didn't like about Tallinn. Even during the coldest months, like the one below where I'm actually standing on the Baltic Sea/Gulf of Finland, I loved it.
You might wonder when is the best time to travel to Estonia. Really, it depends of what you love. Summers are not hot, although there can be some warm days. The warmest month is July, with the average high of 71°F and low of 54°F. Not horrible, right? (My kids did actually go swimming in the sea in July. The water was crazy cold. I don't get it.) The coldest months and shortest days are January and February, with average high temperatures of 29°F and low of 18°F. So, what kind of weather do you like best and will not much sunlight dampen your spirit?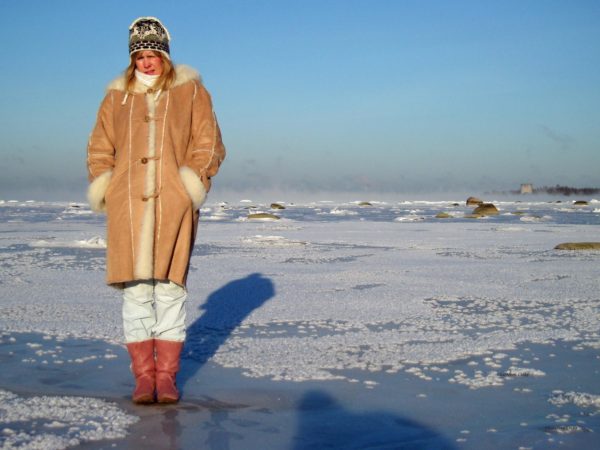 Tallinn is full of history, with buildings dating all the way back to the 13th century. You can have your fill of museums and so much interesting architecture. You won't want for things to do and see. While Tallinn is a very old city, it is one of the most technically advanced countries in the world. They actually invented Skype there! We've used that handy invention more than our share I believe.
Other pluses about Tallinn, Estonia are the food is amazing and the people are incredible. Compared to a lot of European destinations, it is also a very affordable place to spend some time. The first time we lived there was before it had joined the European Union and it was even less expensive then.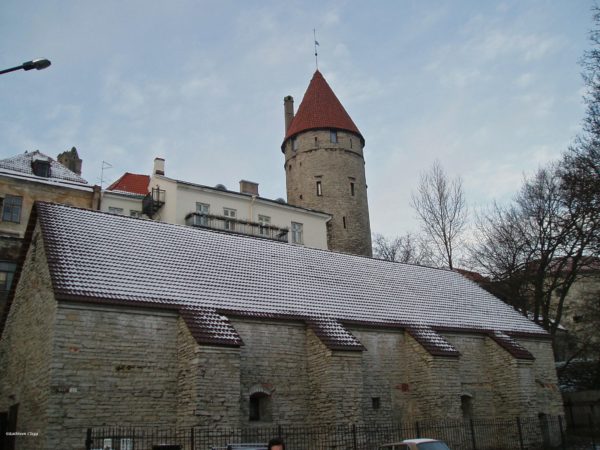 Caye Caulker, Belize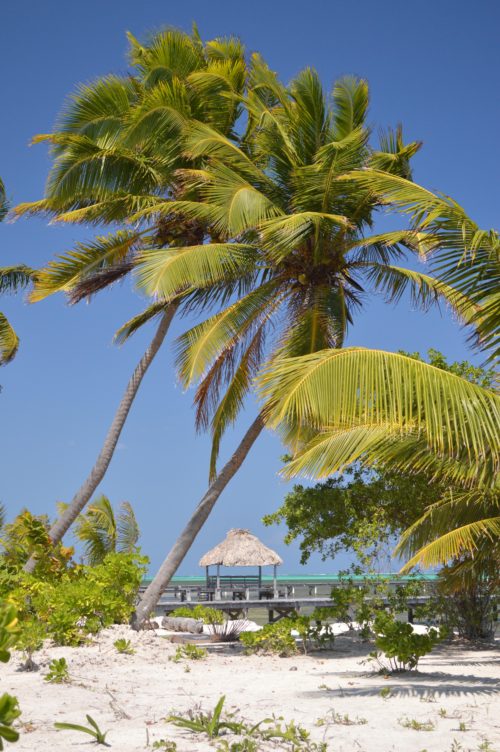 Caye Caulker, Belize is the very definition of Paradise in my book. My husband and I got to spend two weeks on this very, very small island off the coast of Belize in 2012. It is 5 miles long and 1.2 miles wide, at it's widest and longest points. There is a break in the island (a Split), making it really 2 smaller islands, but we were able to swim across the Split with no trouble.
There are hotels on the island and also private houses for rent. We rented a house on the north end of the island, which was powered by solar and wind. It was a great place for us, but it's something you have to pay attention to because not everyone wants to vacation like we do. You can find the house we stayed on AirBNB. If you sign up with my referral link, you can get a $40 discount on your stay.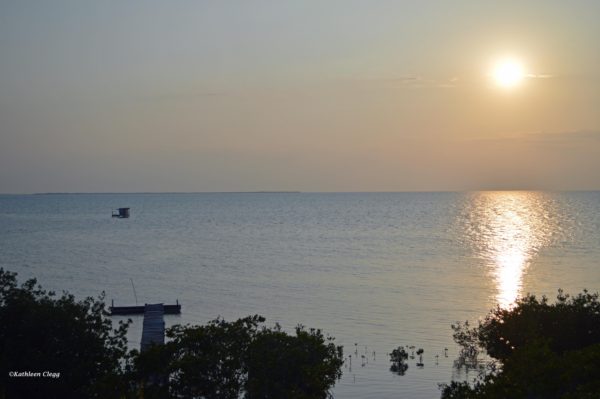 There is a very small village on the island where you can find trinkets, restaurants and even a small grocery store. We were told that this fella below is the trash man. There are also tour shops in the village, so if you're looking for something to do, you're sure to find it.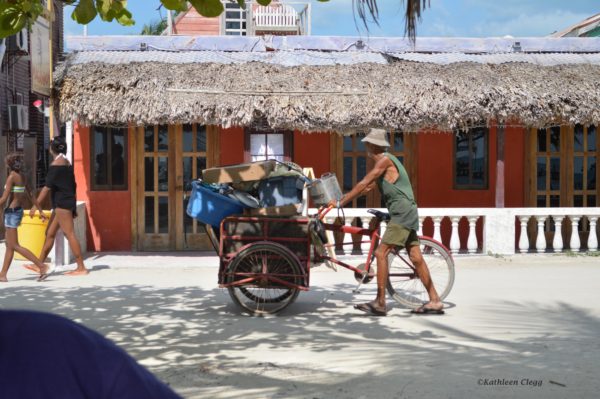 Cozumel, Mexico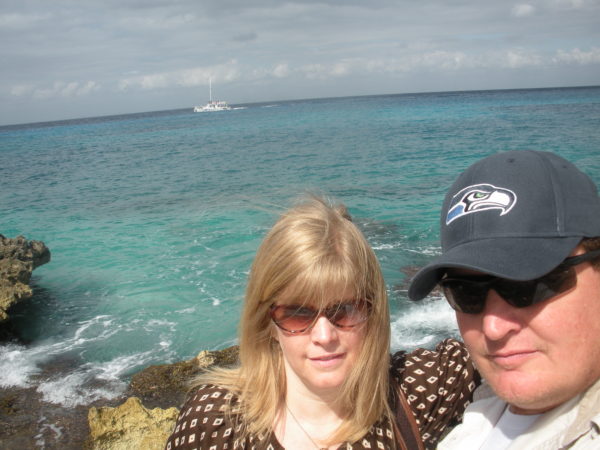 My husband and I have been to Mexico three times. The first two times we stayed in Playa del Carmen, which was wonderful. Both times we took the ferry across to Cozumel island and really loved it there. For this reason, we decided to stay there the third time we went and we were so happy that we did. We stayed for about ten days and fell deeply in love with the little island.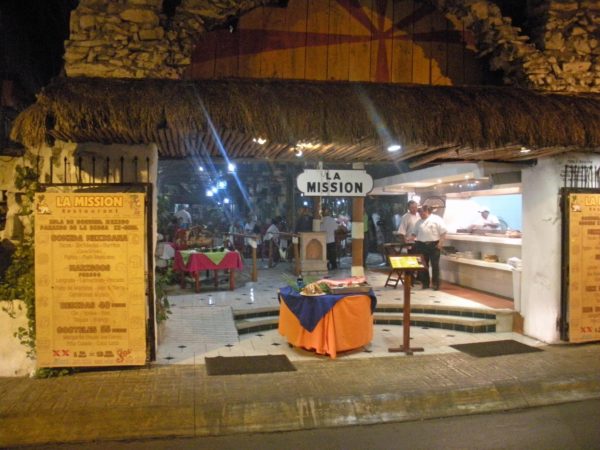 Our very favorite restaurant in Mexico is on Cozumel and is called La Mission. It is right downtown, on a side street and so good. We stumbled on it the first time we went to Mexico and went back every time. The food is amazing and the service was so good. They also have fellas that walk around playing instruments and singing. So fun!
On Cozumel there is a park called Chankanaab that is south of San Miguel. You can take a taxi there and there will be plenty of taxis to take you back to town at the end of the day. At this park you can dive, snorkel, swim with dolphins, go on a zip line and of course, relax on the beach. There are also restaurants, locker rooms, hiking trails and some ruins in the park. There is a charge to enter the park, but we felt it was well worth it.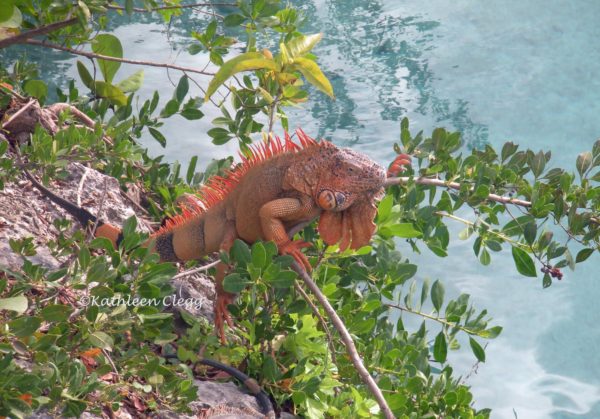 We stayed at a small hotel, off the beaten path, called Villa deja Blue and really loved it. It was actually like a 1 bedroom apartment, with a full kitchen and living room. If there are 2 couples, they attach another bedroom, so you can share the kitchen and living room. We would stay here again for sure.
Martinique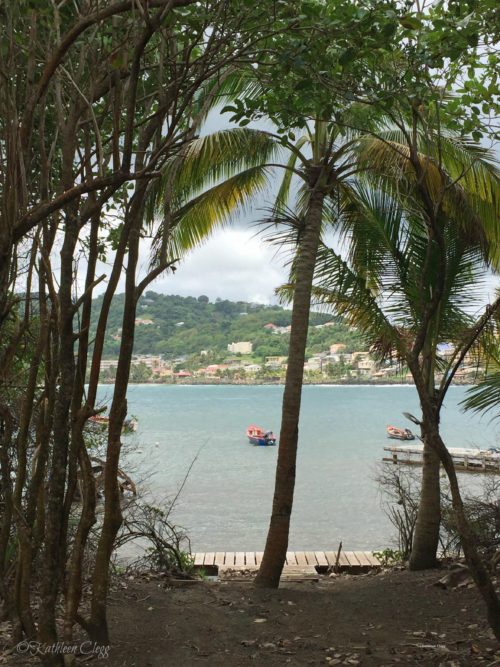 I know I've had a lot of posts about Martinique, but seriously, there is so much to love about this place. We lived in Martinique for a year and enjoyed it every day, except when I got what was probably Zika. That was not my favorite week. So, I had 51 great weeks because we lived there 363 days. I would go back tomorrow if given the chance.
So, what is to love about Martinique? First of all, the snorkeling is amazing. If you visit, you don't really have to take a tour to find some really amazing spots, if you have your own equipment and some knowledge of snorkeling. Read this post of my favorite beaches to snorkel in Martinique. You won't be disappointed. There are also loads of other things to do on Martinique, if you don't want to snorkel all the time, or at all.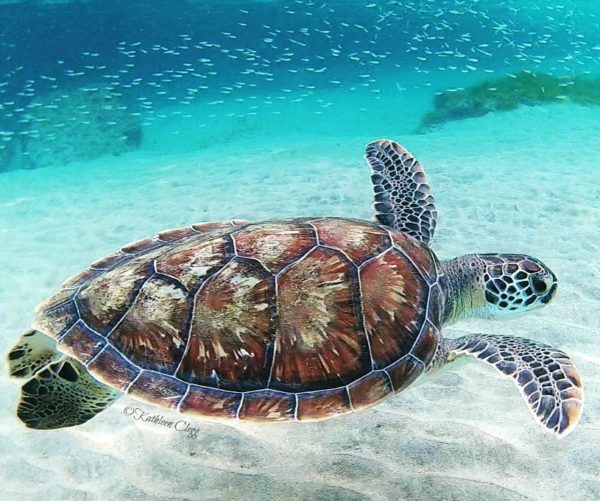 Martinique is a French island and part of the European Union, so the tourist laws apply to the island as they do to France. Since we were there a year, we had to get residence visas, which included a physical and a trip to the French Consulate in San Francisco.
We stayed in an AirBNB for the first 3 weeks we were in Martinique. It was literally 50 steps from the beach at Anse Mitan and we loved it! It is called Les Sables de l'Anse. After the first 3 weeks, I found our wonderful apartment and was so happy.
When you're planning your budget, keep in mind that it's an island and things have to be shipped in. Food is more expensive than in most mainland countries.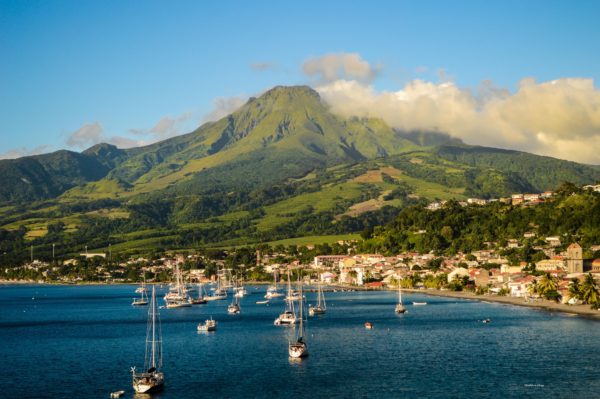 Alaska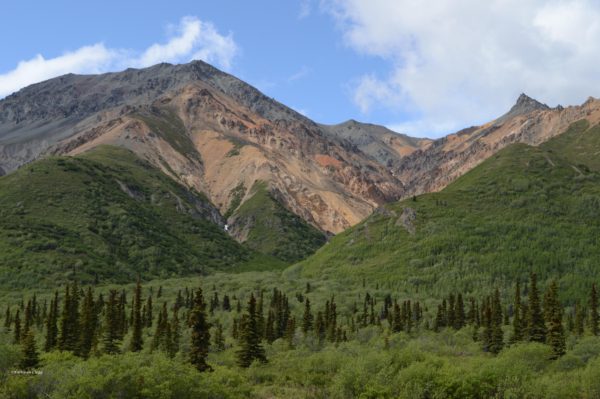 Like Estonia, Alaska is cold in the winter. So, why do I love it? Well, the vastness and beauty are at the very top of my list of reasons. I mean, look at it! So gorgeous. The wildlife is another reason. I haven't spent any time in Alaska in the winter yet, but I'm sure it will come.
In 2005, I think, we bought 8 acres of land in Alaska, unseen. Crazy right? The land is in the woods, about 20 miles north of Denali National Park. We had to completely pay it off before we could start building on it, but accomplished that in a few years and now we are in the process of building a cabin in the woods, of our own design.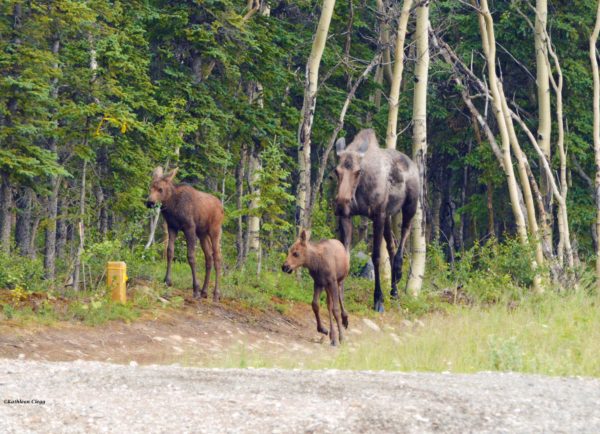 We are building the cabin with our own hands, using trees from the land and our family and friends as workers, during the summers. It should be livable at the end of this summer. Yay! No more tent for a month each summer. Plus, I won't be quite so concerned about a bear hanging out with us in our tent.
Our cabin won't be a large, fancy cabin, because that's not what we want. However, it will be perfect for us and a realization of a dream for our family and who doesn't love that?!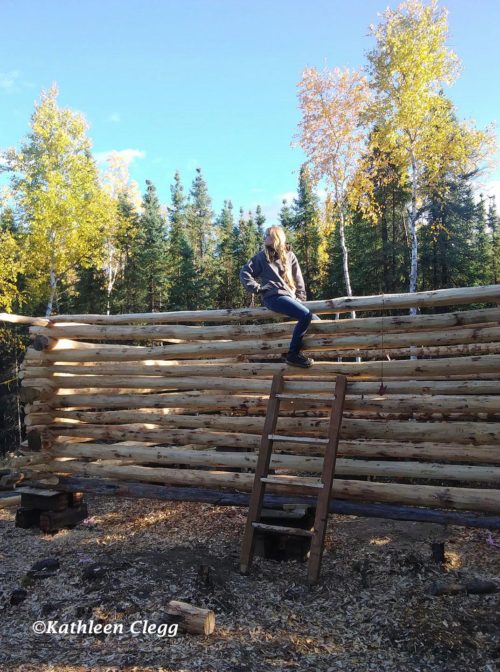 These are my 5 favorite places to travel in the world, that I've been to so far. I'd go back to any of them in a heartbeat. I love to explore new places, so this list could change someday, but it's my list now and they are all fantastic places. Have you ever fallen in love with a place you've been? Which place because I'm always looking for a new adventure!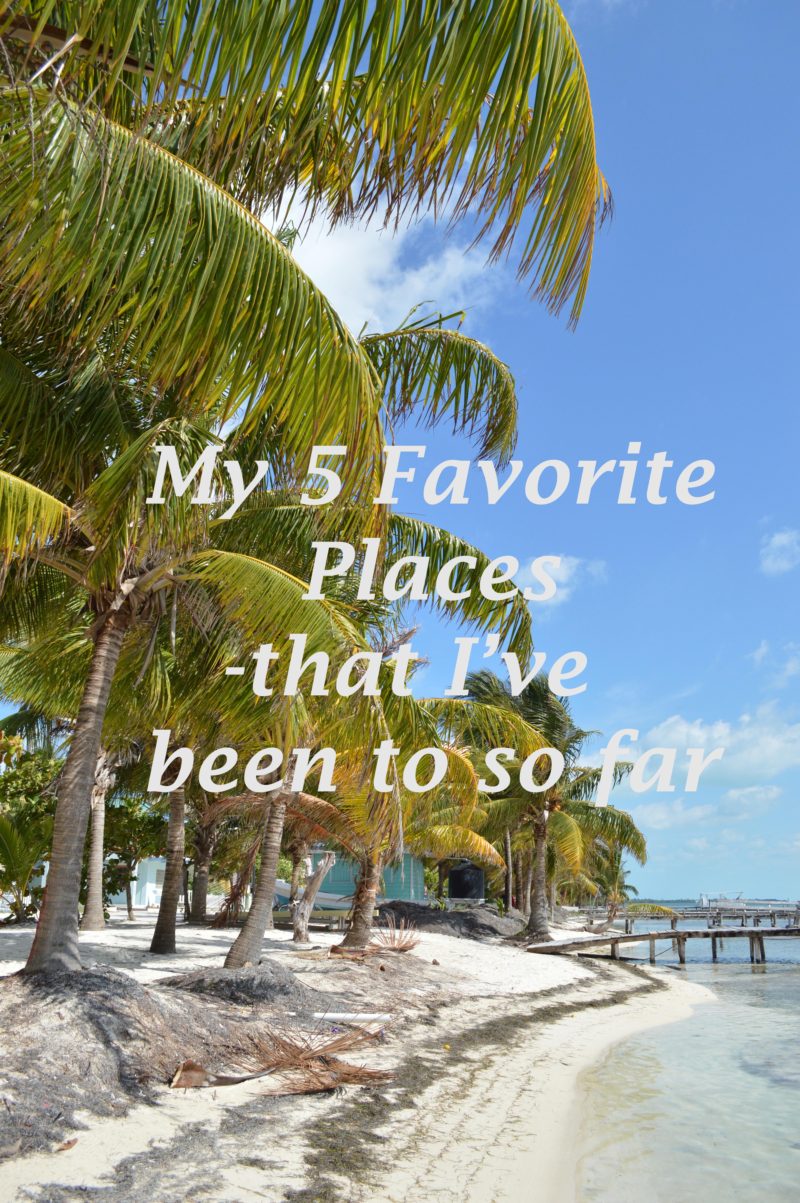 SaveSave