Fans of Chip and Joanna Gaines will have heard of the Magnolia Market Silos, in Waco, Texas. If you haven't heard of it, you're missing out.  If you don't know who Chip and Joanna Gaines are, look them up for some home remodeling inspiration.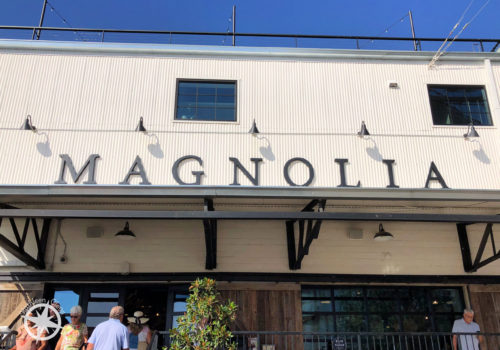 Magnolia Market Silos
On a 3100 mile, 2 week road trip last summer, my daughter and I stopped in to see what all the fuss was about. We were not the only ones there that day either. The Magnolia Market Silos boasts a hopping business.
Open in 2003, 'The Little Shop on Bosque' was the first Magnolia Market. After much growth and many changes, the little shop needed to be expanded and in the fall of 2015, the Magnolia Market Silos was opened. To read more about their adventures, you can read the Magnolia Market About page.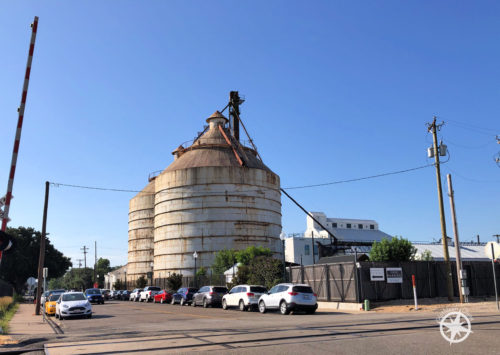 Silos Baking Co.
We arrived in Waco, Texas just at opening time, because we wanted to avoid the crowds as much as possible. I don't think we were the only people with that idea. Our first stop was the Silos Baking Co. because I'm a sucker for a good bakery. We were in luck here because the line wasn't too long yet. Yay!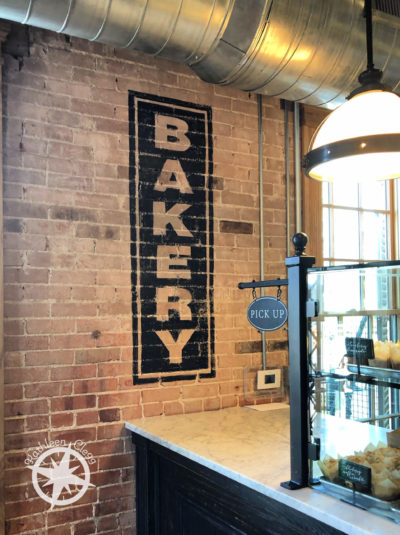 The Magnolia Market Silos has a nice menu of tasty treats. Being gluten free, I always wonder if there will be choices for me when it's my turn to order. No worries here, as they had gluten free treats that were quite yummy.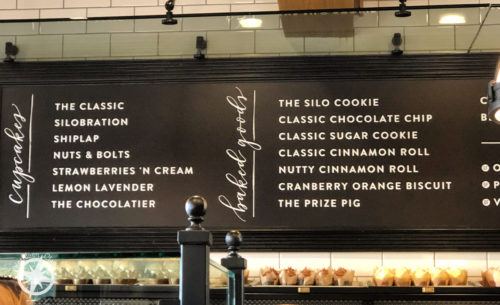 It all looked so good that we had a hard time deciding what to get, but ended up with cookies and muffins.  We were very happy with our choices and saved them for our drive home later in the day.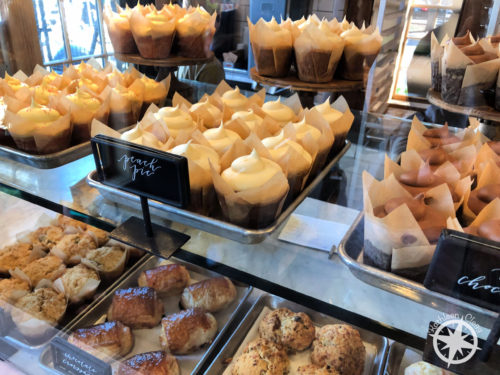 Photo Op
Just around the corner from the bakery is a little spot for a fun photo op. Of course, we had to get our picture taken and found some lovely people to take it for us.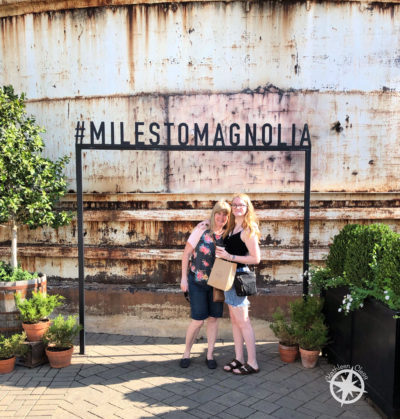 The Garden and Lawn
Behind to Silos you will find a large lawn and garden, a garden shop and a selection of food trucks for your eating pleasure. Have a seat on the swings or play a selection of games on the lawn. This is also a great place for your kids to get some of their energy out if they have been in the car for awhile.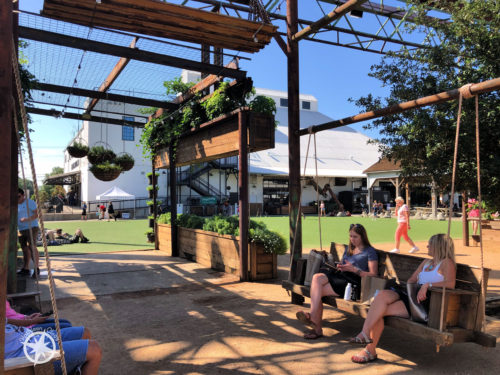 The Magnolia Market Silos
Of course, your main purpose for visiting was to shop in the Silos. A warning for you here, it will probably be very crowded and the line to pay might be long. We found a lot of interesting and beautiful things in the shop, but settled on a wooden rustic square bowl that will fit nicely in our cabin.
Tip: There are cash registers in the front and back silos. We found the back registers to be much quicker.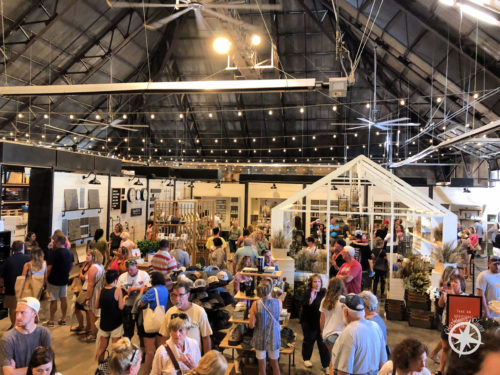 We saw these mango wooden vases and thought they were really neat looking. I love how the detail twists as it goes up the vase. I tried to look up the price, but they are currently sold out online. If you love them too, you can put your email address in and they will let you know when they are in stock again.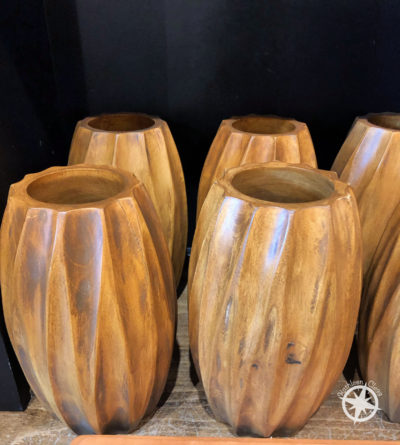 Should You Go
What did we think of the Magnolia Market Silos? We were excited to go and visit, and like the Pioneer Woman's Mercantile in Oklahoma, the experience was great. Waco is just an hour from Dallas, so if you're in the area, go for sure. Be sure to set a budget though or you will want to buy everything in site.