You're going on a tropical vacation and you aren't sure what to take or you think you can buy it all there. Stop and read my packing list for a tropical vacation before you go. It will save you headache and money!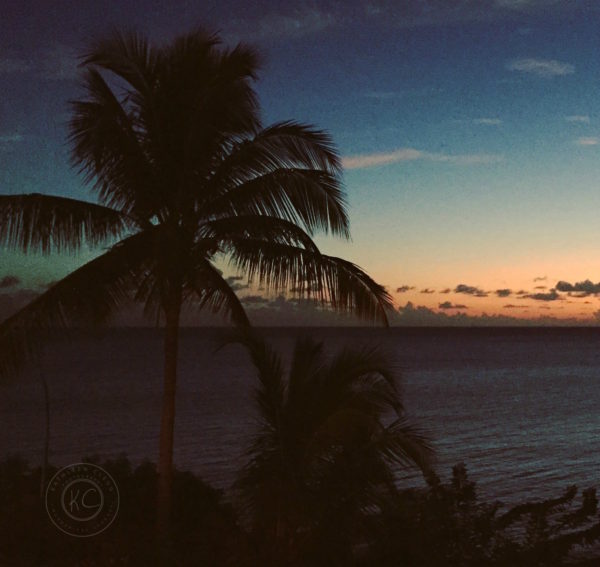 These items are things we take with us because often times the items are either difficult to find or very expensive because they are marked up in easy to find stores for the tourists. Is that mean? Maybe a little, but so true.
This post contains affiliate links. Purchasing from my link does not change your price, but helps me make money to offset the cost of this blog and my travels. 
Bug Spray
Warm, tropical climates have all sorts of mosquito borne illnesses associated with them. The big fear of the day is Zika, but there are others as well. Read the CDC website to find out how to protect yourself and which spray will work best.
Medications
We all know to travel with your regular daily medications, but don't forget about things you may need while gone. I'm referring to pain reliever, anti-diarrhea medications (because you know you will try new foods that might not agree with you), and other medications you might need. This is especially true if the destination is international.  In most of the countries we have been too, you cannot buy a pain reliever in the regular store, you have to go to a pharmacy and stand in line to talk to someone to get it. You don't want to waste your time or take the risk of needing something and the pharmacy not being open. In this area, also a list of medications you are taking, allergies, health issues you may have in case of emergency.
Sun Screen
This is such an important one because in tropical places, they really mark that stuff up. Also, if you want a natural sunscreen that won't harm the reefs, they are difficult to come by in a lot of places. I really like Alba Botanica because it works and it's reef safe. Perfect for me because I'm in the water so much.
Cross Body Bag
If you don't have one, you should get a good cross body bag. It will be safer than a regular purse and it will keep your hands free. Perfect for exploring your tropical location.  This one is also anti-theft, so you have to love that. Right?
Shoes
This one sounds kind of dumb, right? Well, what I mean by this is shoes for a variety of activities. Also, an extra pair of flip flops or sandals. You don't need 15 pairs of shoes, but a few would be good. When we go on a tropical vacation, I bring 2 pairs sandals/flip flops, water shoes and a good walking shoe.  Although a lot of hotels are opting for hard surfaces on the floors, if the hotel has carpet, but sure to wear your flip flops inside. No one want whatever is on the floor. Yuck!
Swimming Suits
If you're going to a tropical location or plan on doing a lot of swimming, more than one swimming suit that you are comfortable in. They won't dry fast in a humid place. If you've never been to a super humid place, you might just have to trust me on this. I usually take 3.
SPF Rash Guard
This is a new addition for me. When we moved to Martinique, I wanted to be sure I could swim for hours without worrying about getting out of the water to reapply sunscreen. I bought rash guards and swim pants and they were my saving grace. I only got burned one time in the whole year and guess what. I wasn't wearing them that day.
Snorkel Gear
Yes, you can rent or if you're going on an organized trip, they will have some, but if you like to snorkel, it's great to have your own. The reason I say this is because you will find that a lot of the places you will pay someone to take you snorkeling, you can get to by car, saving yourself loads of money. Also, you can just go right from the beach some places. We have seen boats that charge $100 a person take their passengers to the very same places we had driven to for free.  You have to have your own gear though. An added bonus of having your own is that no one else has used your actual snorkel.
Reusable Water Bottle
We've all heard how long it takes plastic to disintegrate and how bad they are for the environment. Why not take a reusable water bottle and refill it instead? You might not be able to use tap water, but in a lot of places, they supply drinkable water during your stay. Also, in the airports you can refill your bottle when you get through security, saving yourself at least $5 a bottle. I love this one from Rock Flower Paper. It keeps your drink cold or hot for over 12 hours. I have the one with the turtles.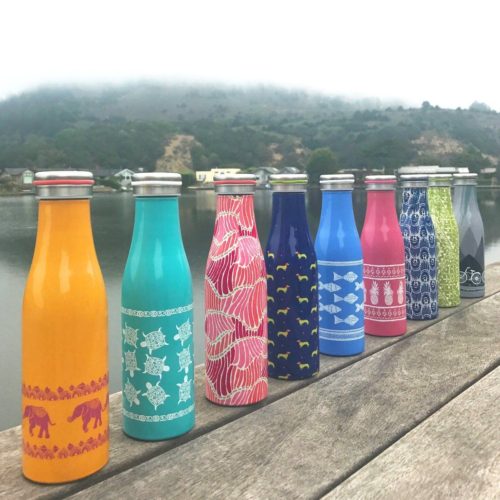 Small Snack
Yes, you can buy food where you are going, but if you are delayed or get in late, things may be closed. You will want a snack. Make sure it's non-perishable, non-crushable and doesn't break any laws of the country your are entering.
A Good Book
Be sure to bring a good book you can curl up with while your relaxing your trip away. If you have an e-reader, even better because then you can take more than one.
Baggies
I mean the kind that zip and of various sizes. These are great for collecting sand, shells, etc. They are also great to pack your wet swimming suit in for travel home or if you are on an excursion and have a long trip back to where you are staying. You don't need a lot, but a few is good.
Power Converters
You can buy a converter that works anywhere to save yourself from buying another one. Don't skimp here because you don't want it to break or fry some of your electronics. We have a few of these converters and they work great. These converters are also great for your phones, tablets and anything else with a usb end.
Photo Copies
Bring photo copies of your passports carried separately from your originals. Leave photo copies of your credit cards with someone you trust at home. Then if your bag gets stollen, you will be able to make calls to have them canceled and replaced.
An Excellent Guide Book
I always buy Lonely Planet Guide Books. You don't know if you will have access to the internet where you are going and all the information you will need will fit right into your bag. Perfect! There are selections for places all over the world.
Wherever the road takes you, I hope you have a great time and that this packing list for a tropical vacations helps you pack. Are you going on a trip soon? Let me know in the comments. If you aren't sure where to go, check out the posts below to help you.
Pin to reference for later!