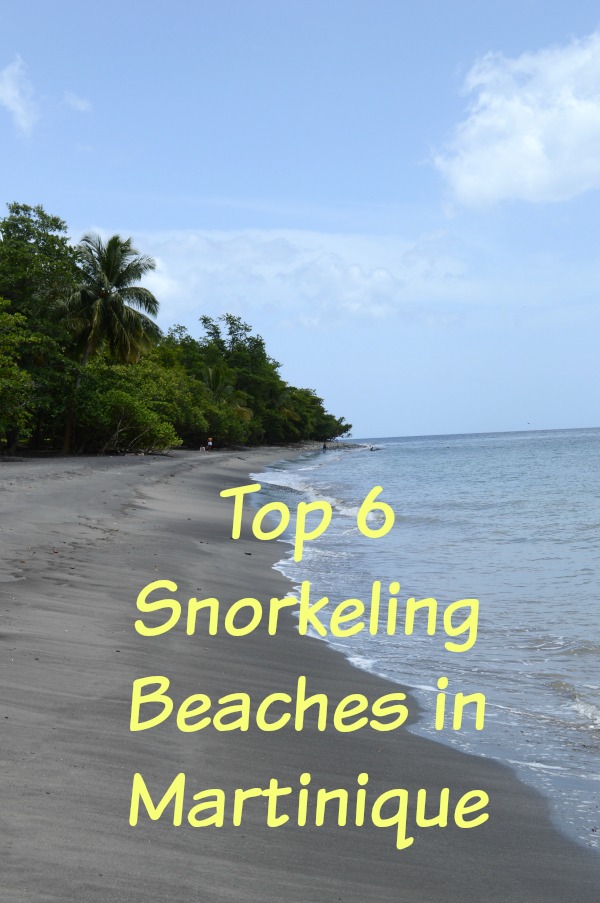 Top 6 Snorkeling Beaches in Martinique
Snorkeling is one of my very favorite things and something I have done a whole lot of the past year. These are my picks for the top 6 snorkeling beaches in Martinique. Now, I am no expert, but having snorkeled a whole lot more than 6 beaches in Martinique, these are the ones I loved the most and the ones I returned to often.
When my husband and I first moved to Martinique, besides skipping a cold winter, the things I was most excited for were living within walking distance to the beach and snorkeling often. I was seriously spoiled with both of these, as I lived about a 2 minute walk from the beach and I snorkeled several times a week. I researched the best places to snorkel and we started with the beach closest to our apartment.
Anse Mitan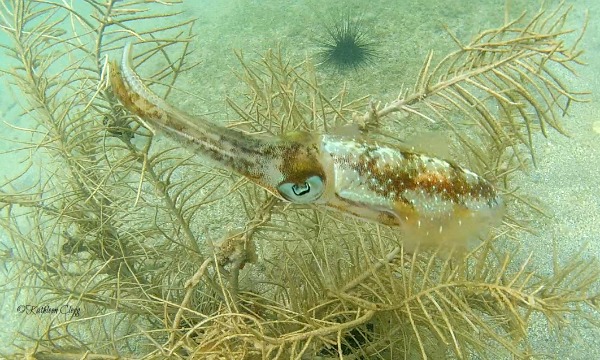 Anse Mitan is a great place to snorkel, especially if you are a beginner. The water is almost always calm and it is usually fairly clear. There are a lot of areas with rocks that have loads of different kinds of fish, but the beach area is not rocky at all. We've seen so many fish, lots of huge star fish, cuddle fish, eels, lobster and even manta rays.
On the somewhat down side is that the beach to the north of the pier is crowded on the weekends and during cruise season, which is October through April. However, the ferry comes right to Anse Mitan from Fort de France, so that makes it very convenient. There are also restaurants on the beach, so you can spend the whole day there.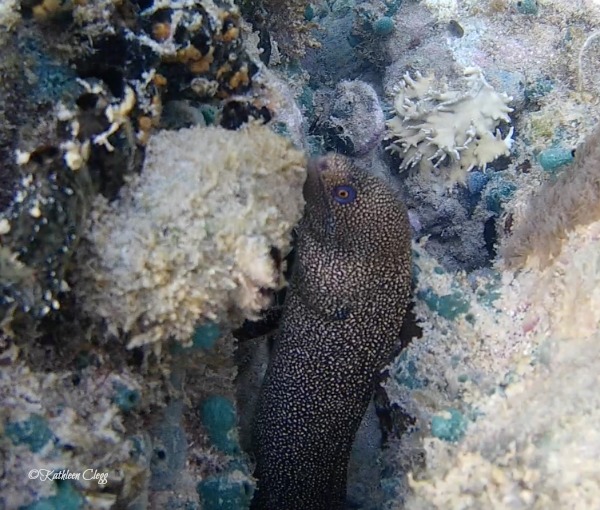 Anse Ceron
Anse Ceron is at the north end of the island, on the Caribbean Sea side, almost to the very end of the road. The island isn't that big, so it only takes about an hour to get there from Fort de France by car. This was the second beach we snorkeled and we were so amazed at the number and varieties of fish. We felt like we were on the fish super highway with all of the huge schools of fish we saw.
If you swim out around the rocks, to the north, there is a small secluded beach there. A great place for a picnic, if you can get it there on a float of some kind.
Snorkeling here in the winter months is hard though, because the water isn't very calm, so use your judgement and don't take unnecessary risks.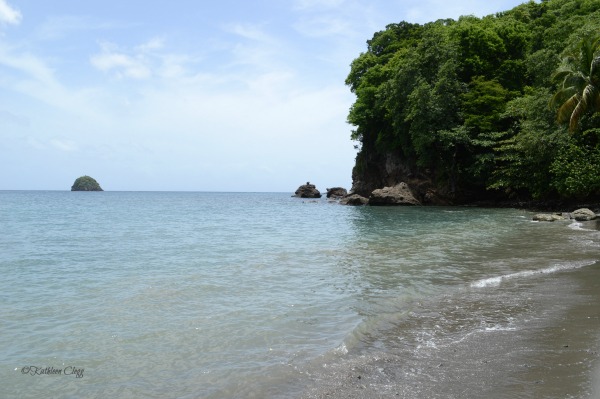 Saint Pierre
We love snorkeling at Saint Pierre. We originally found this beach from stopping to take photos at the scenic overlook above the beach and looking down at all of the fish. This is a pretty rocky beach at the edge of the water, but not the rocks that hurt your feet.  There are loads of fish, eels and lobster here, plus star fish and even the occasional turtle. If you swim out the to yellow floats, there are 2 huge sculptures of a mermaid and a merman. There is also a small reef if you swim out about 200 yards in front of the overlook. The best rocks for fish, eels and lobster are directly under the overlook.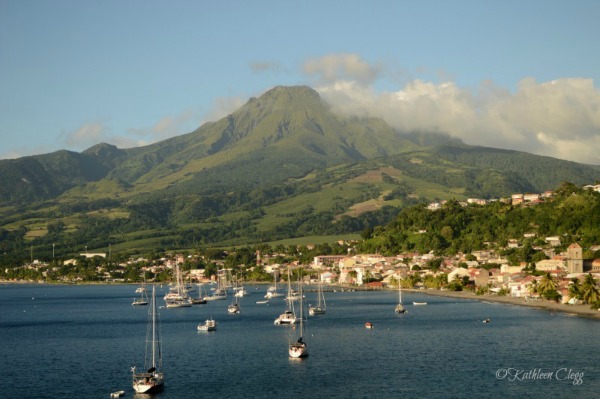 There are quite a few boats here and this beach has a lot of fishermen, so be aware of your surroundings. A personal floatation device so you are seen is also a great idea here. The water is fairly calm, so the swimming is easy swimming. This beach is also to the north of the island, at the base of Mount Pelee. The town itself is quite interesting. It has ruins from the 1902 eruption of Mount Pelee. It also has loads of beautiful doors and a great Saturday morning market.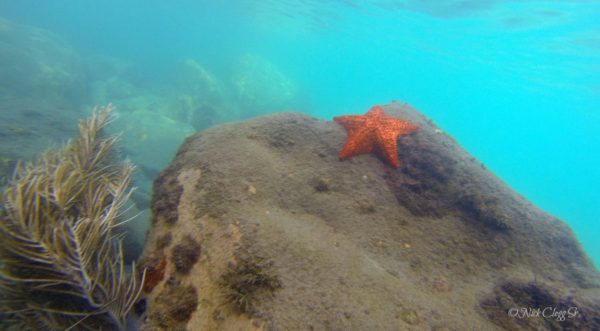 Grand Anse
Grand Anse is to the south of Trois I'lets and is a very nice beach to walk, as it is fairly long. I love this beach for the starfish and the turtles. There are some very large, old turtles here that are tagged. There are also some lovely fish on the small reef that is about 200 yards out from the beach. The water is very calm at this beach, so it's an easy swim.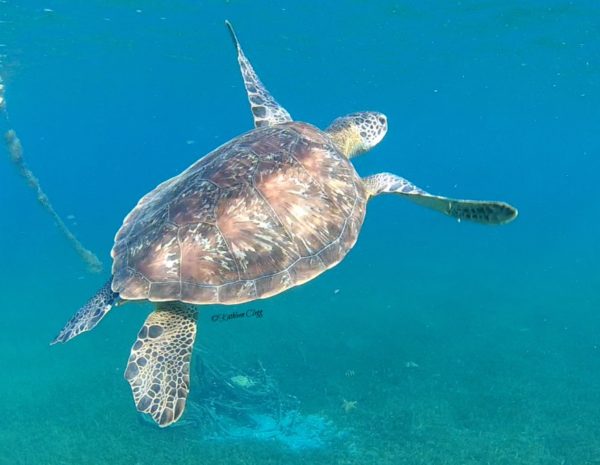 The parking at this beach fills up pretty early on the weekends, so keep that in mind when you plan your trip. There are restaurants on this beach and a few tourist shops. There are also some tourist excursions that leave from Grand Anse. The water is usually very clear here as well.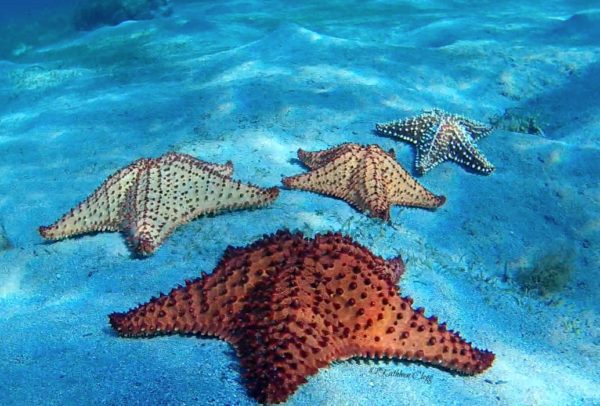 Anse Dufour
Anse Dufour is my favorite beach to snorkel by far. This is the beach with lots and lots of fairly social turtles, so of course I love it. Not only does this beach have lovely turtles, it has loads of fish, especially on both sides, by the rocks. All three of the next pictures were taken at Anse Dufour.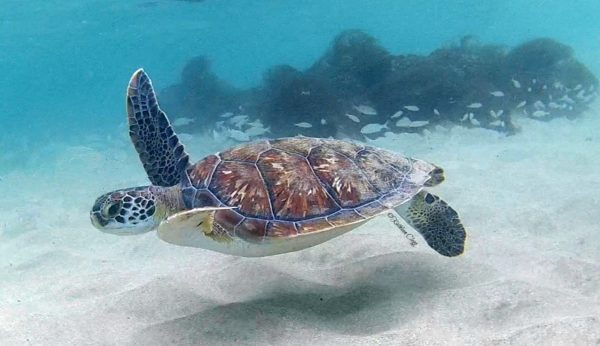 The water at Anse Dufour is usually clear and very calm. It is a working fishing beach, so be aware of your surroundings. This beach fills up with visitors by about 11, with quite the hike to parking, so keep that in mind. We enjoyed it best early in the morning, before there were too many people there, or sometimes, none at all.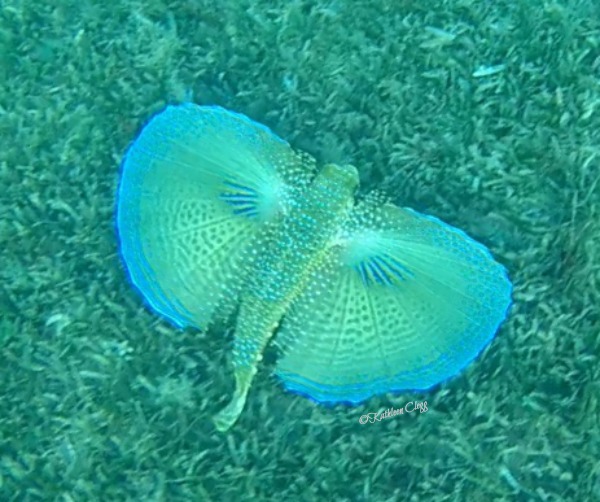 Just above Anse Dufour is a beach called Anse Noire, which is actually a black sand beach. There are loads of steps down to the beach and consequently, back up. We enjoyed walking down to the beach and snorkeling for a little bit and then snorkeling around the end, to the south, to Anse Dufour. The water is usually very calm, so it's a fairly easy swim. There are lots of turtles at Anse Noire, as they swim between Anse Dufour and Anse Noire.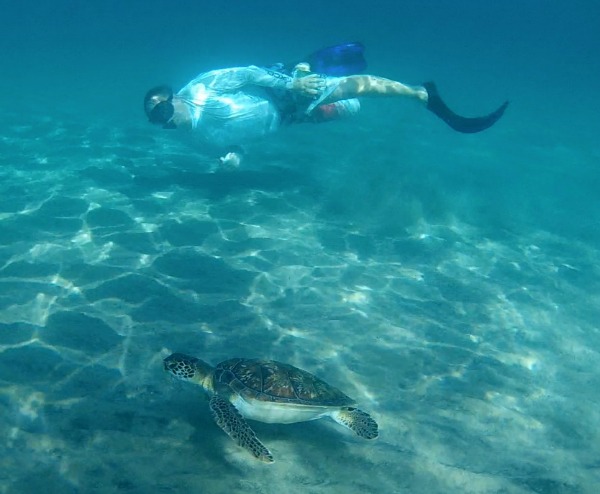 Les Anse d'Arlet
Les Anse d'Arlet is another easy to swim at beach, in the cutest little fishing village. One of the things I love best about snorkeling here is listening to the church bells ring every 30 minutes. They are so beautiful and they make it easy to tell what time it is. The beach here is very pretty and the best snorkeling is very close to the shore. Just look for the rocks coming out of the water to the north of the pier in front of the church.
There are lots of fish on the reef and in the rocks here, plus at least 3 different varieties of eels and some lobster as well. It is not legal to catch lobster here, so leave those big boys alone.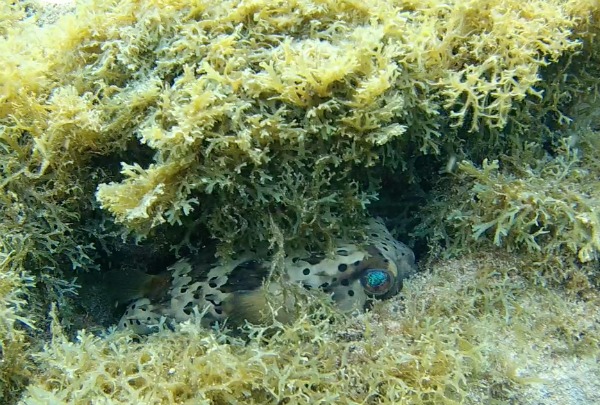 There are a lot of different companies that you can pay to take you snorkeling in Martinique. They will supply your gear and take you to the great spots. We didn't pay for any of those trips because we could drive right to them and swim out some to see the very same things they were showing. We actually saw these tour groups in a few of the places that we liked to snorkel. So, we had fun on our own schedule and saved some money. I hope this list of my top 6 snorkeling beaches in Martinique comes in handy for you. We loved snorkeling in Martinique so much and I can't wait to go back someday and do it again.