Caribbean Flowers at Jardin de Balata
One of my favorite non-beach things I did in Martinique was seeing the beautiful Caribbean flowers at Jardin de Balata.  I saw so many flowers that I had never seen before and was amazed by it all. The visit was only about 90 minutes, but I think I took over 200 photos. I thought it would be fun to share the beauty that I discovered that day.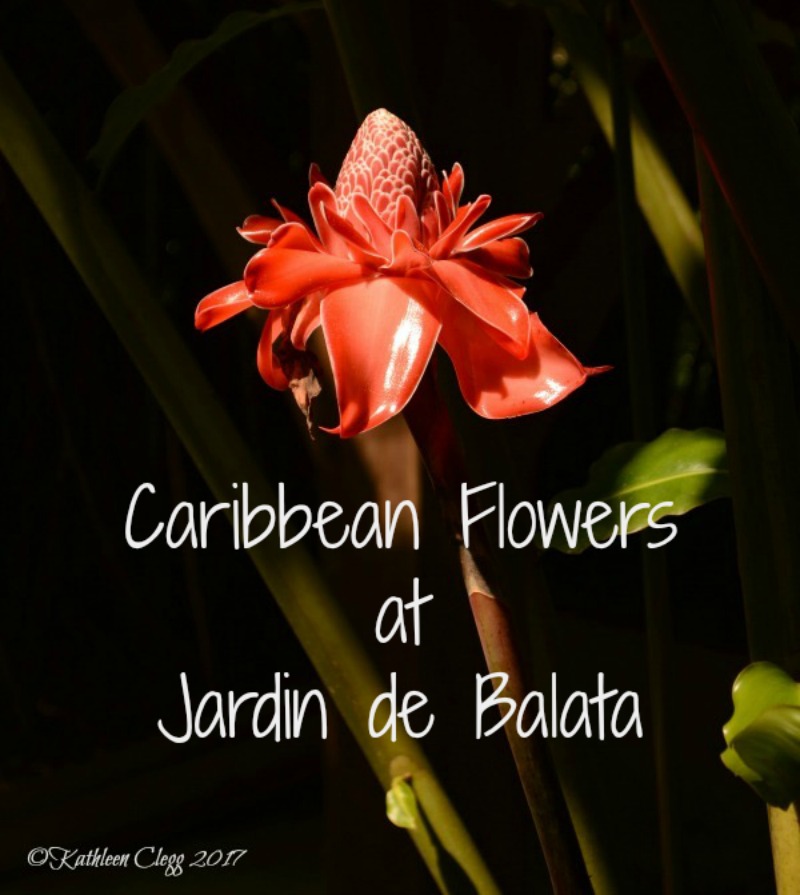 I should tell you, in case you are planning to visit Martinique and you are driving while there, the road is crazy windy. Holy cow! I was the driver, so we didn't go very fast. We made it in one piece though, so that's all the counts. It is located about 10 km outside of Fort-de-France. Watch for signs. You will think you somehow missed it, but you didn't it takes a good bit to get there once you leave the main highway.
Jardin de Balata was begun in 1982 by horticulturist Jean-Philippe Thoze and opened to the public in 1986. It is set on former farmland with picturesque views of the Pitons du Carbet. Today the garden contains about 3,000 varieties of tropical plants from around the world. (That is from Wikipedia because their site is in French and the translation was odd.)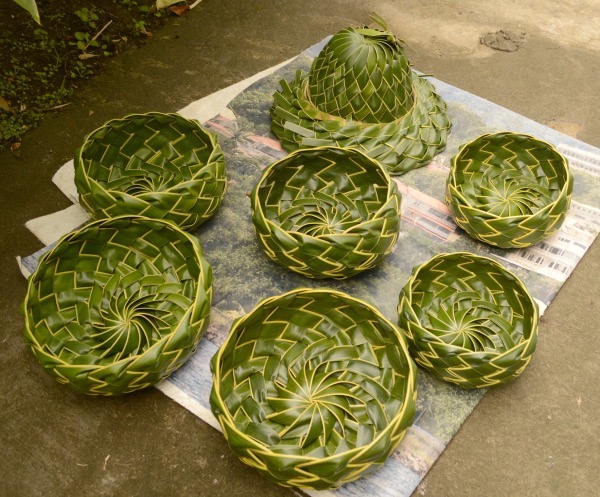 When we were entering Jardin de Balata there were a couple of camera shy men making these baskets and hats to sell. I didn't buy one because how would I safely get it out of Martinique? They are lovely though.
One of the things about Martinique, which isn't a big deal really, is that the tourist information is in French and rarely translated into English. The majority of the tourists are not native English speakers.  I tried to find the names of these plants online and in my book and found some, but not all of them. If you know the name of something here, or I have something labeled wrong, please leave me a comment. I would appreciate it.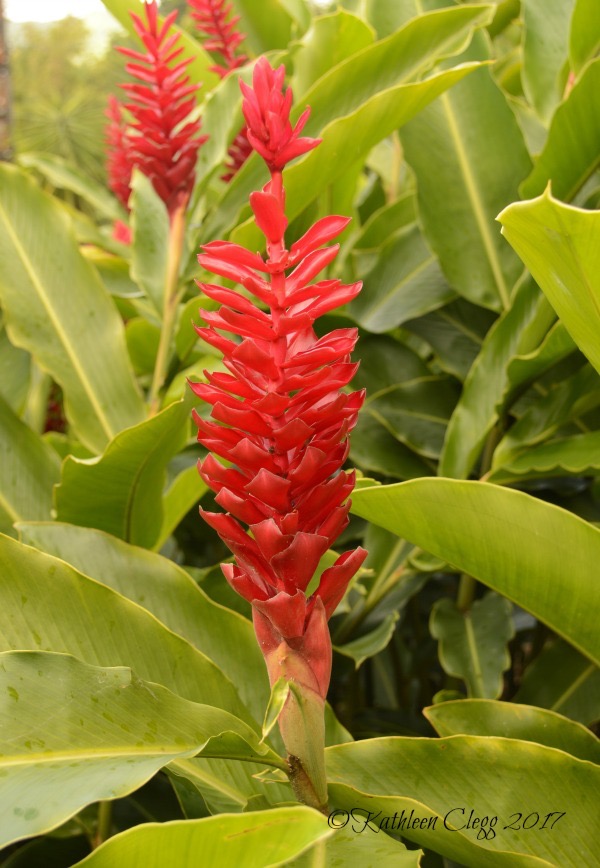 This first on is the Red Ginger or Alpinia. I love these flowers. They stand so tall and proud. Plus, they are so vibrant.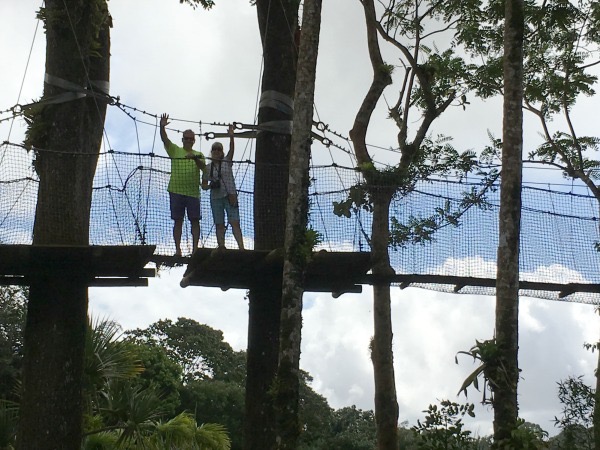 They have this raised walkway partially around the gardens which offers some lovely views. I super hate heights, but I did it anyway. Here I am with my dad. The photo was taken by my step-mom. The walkway swayed some and was a little scary, but I'm glad I did it.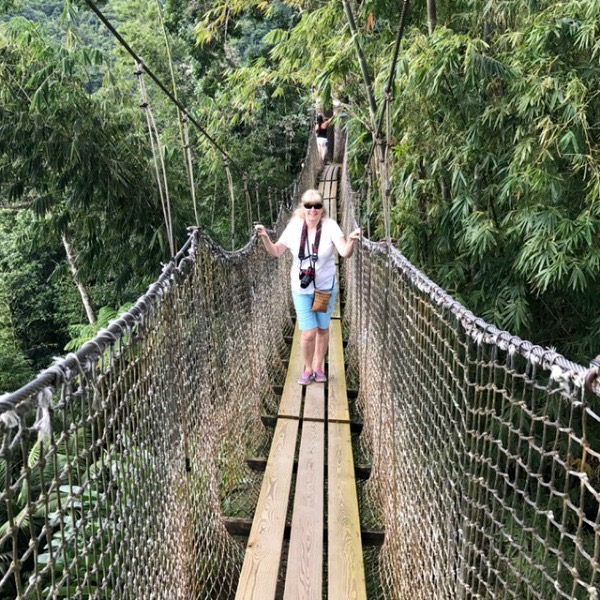 Here I am again. (photo by my dad)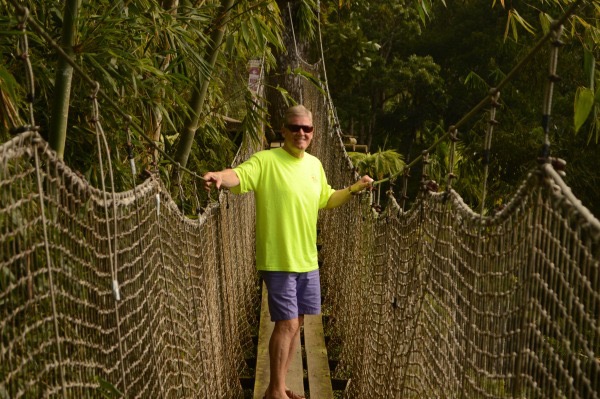 This is my handsome dad. I don't think he had a problem with the walkway at all. He has jumped out of planes and all of that stuff. He is braver than me.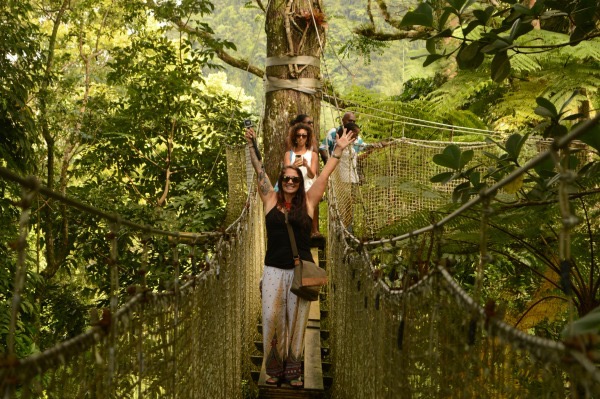 This is my friend Robyn. She went with us and I don't think she minded the walkway at all. Look at her. It's like she is riding a roller coaster. Crazy girl.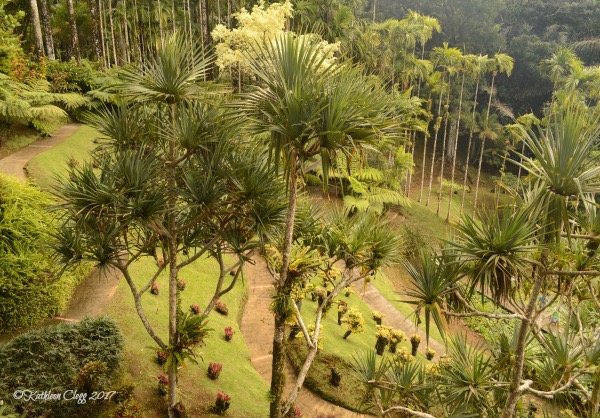 This is one of the views from the raised walkway. Pretty, isn't it?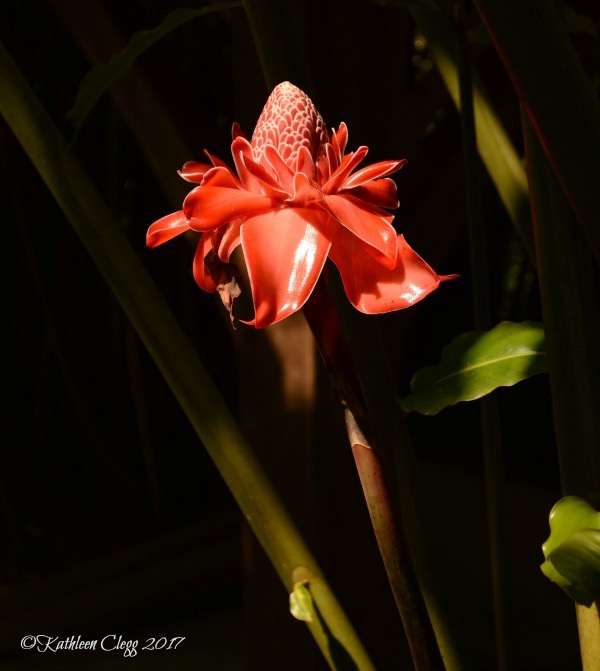 This is the Red Torch Ginger. Isn't is pretty?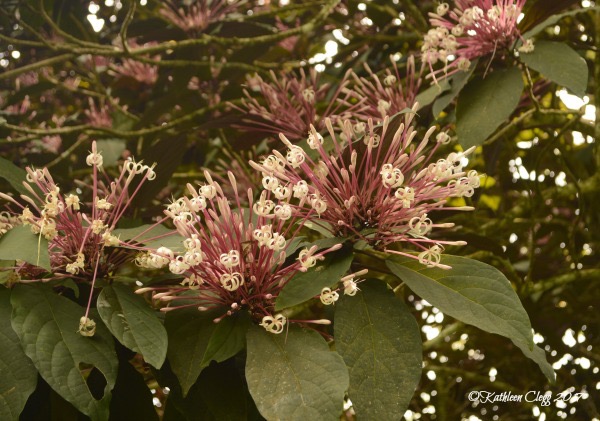 I found photos of this online, but never a name. It's pretty neat looking though, right? It's in a tree. It looks like someone tied all the flowers into little heart knots.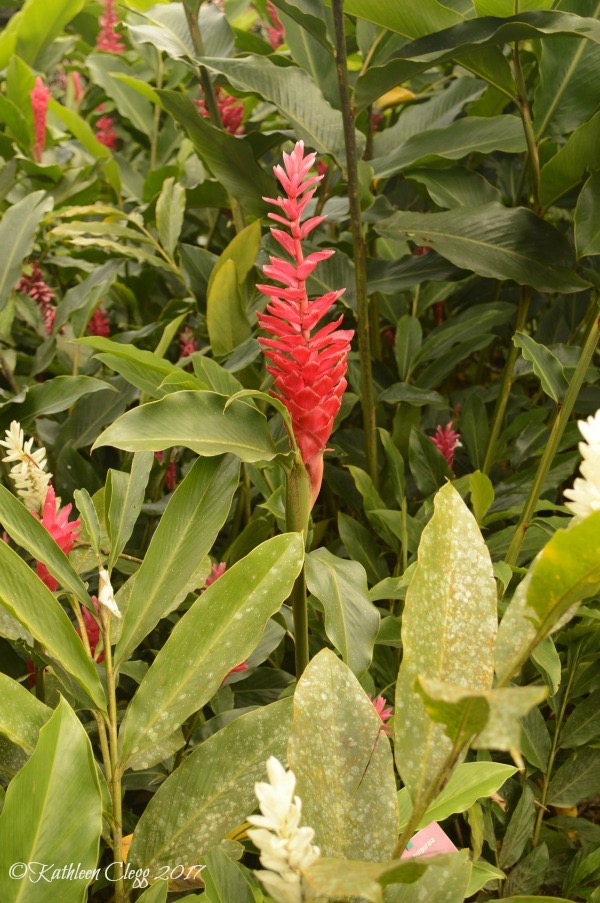 The Red Ginger/Alpinia again. I didn't know they came in different colors until I saw these.
A view of the bay. It was hazy out there.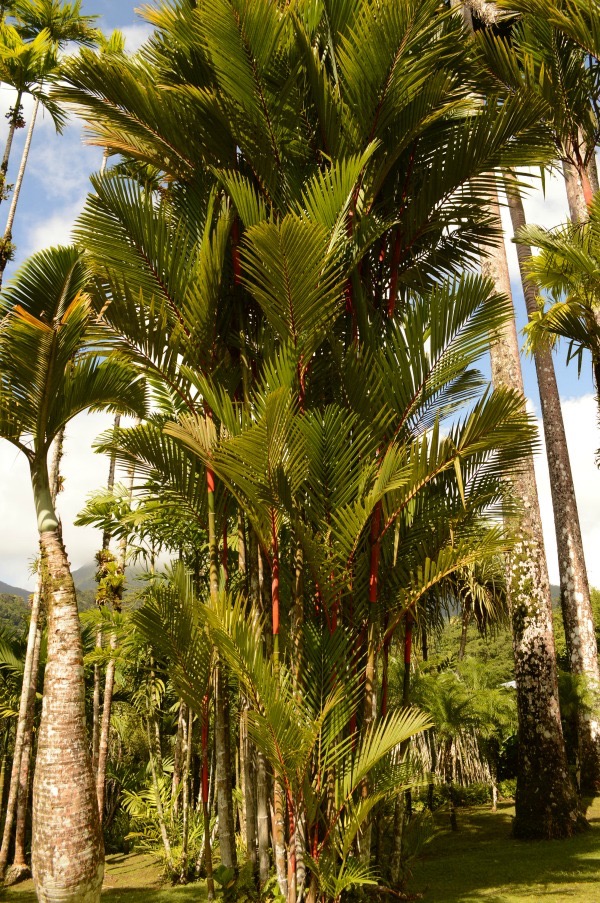 These red trees are some sort of bamboo. I had no idea bamboo came in red.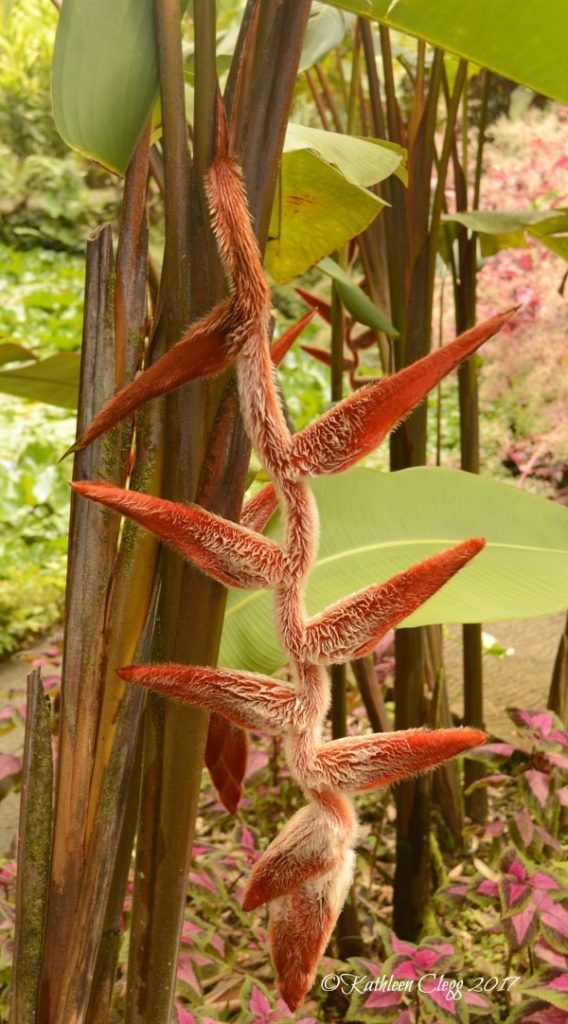 This is the Heliconia Vellerigera and I thought it was so neat. Very different with all the fuzz.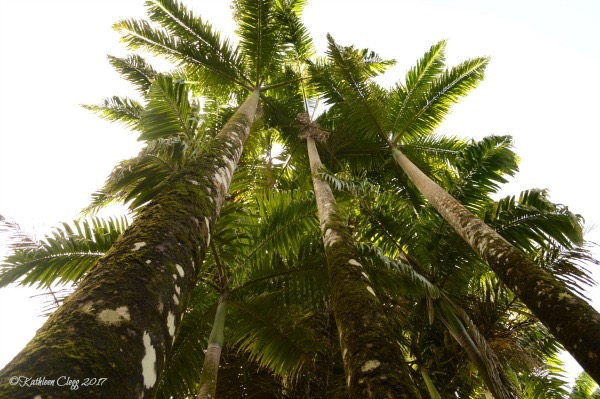 Beautiful palm trees, way up there.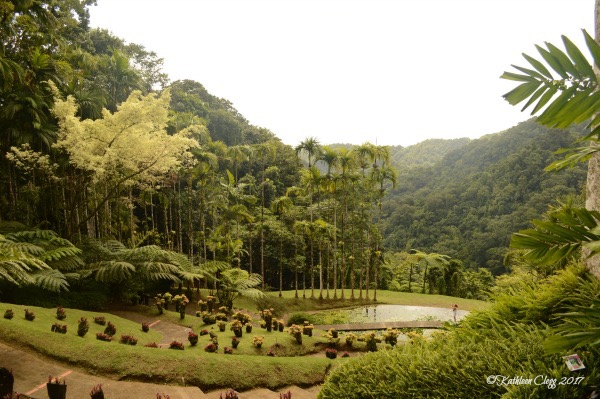 Another view across the gardens. I love all the different heights and textures.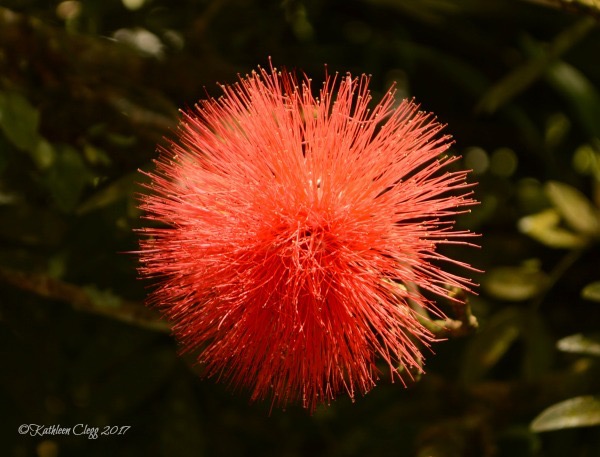 This funny looking flower is the calliandra carbonaria. It looks like a puff like cheerleaders used to wear on their sneakers. Anyone else remember that or do I just date myself?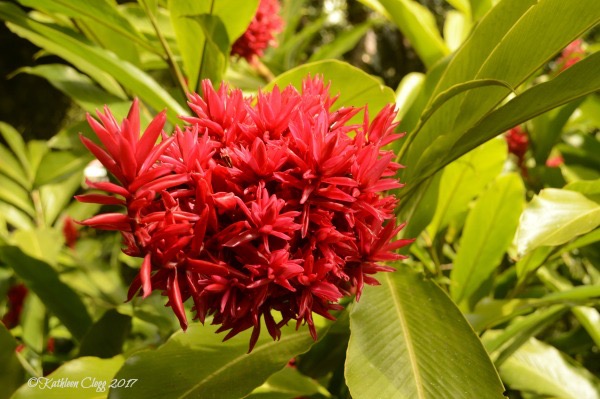 This one is the Tahitian Red Ginger. I love how red it is.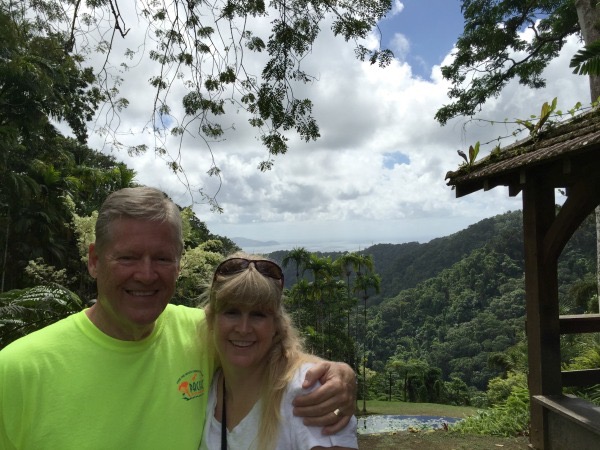 My dad and I. (photo by my step mom)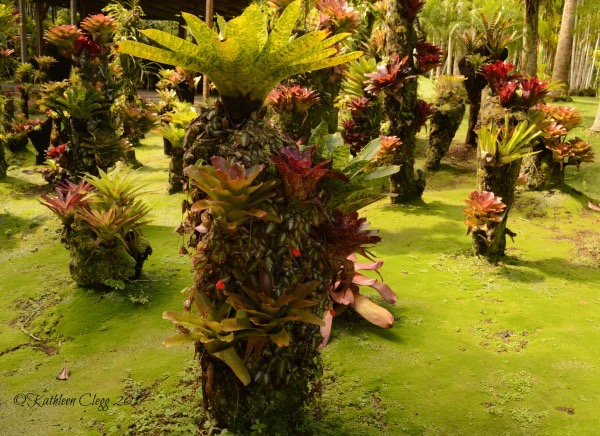 The final photos are from the Bromeliaceae family, but I don't know their specific names. Anyone know?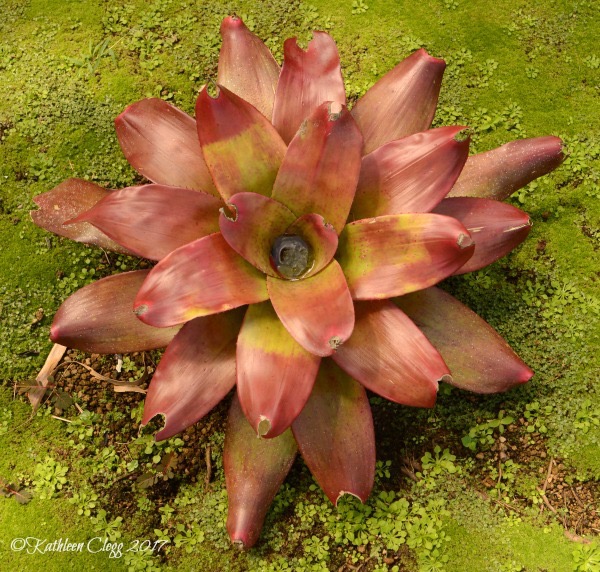 They are some sort of succulent I think.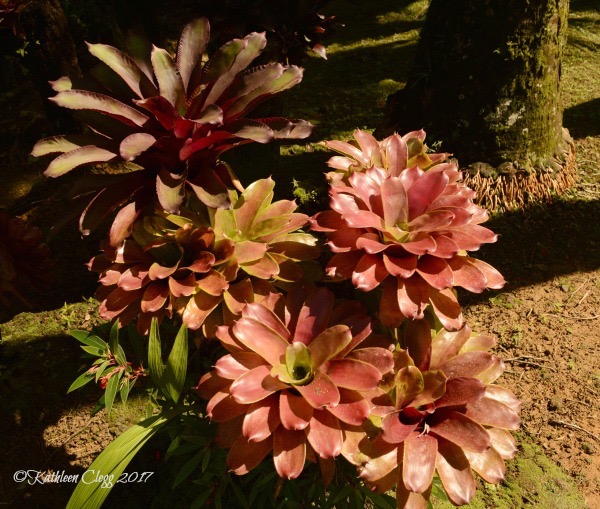 Finally, there is this beauty. No clue at all what it is, but I'm guessing it's in the pineapple family of the Bromeliaceae group. It's it wonderful?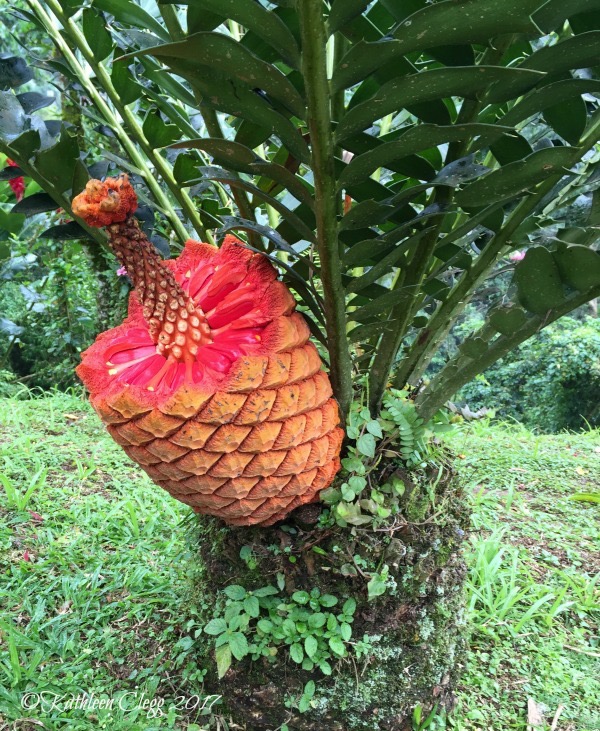 Overall, I really loved visiting Jardin de Balata. It was so interesting and beautiful. I'm really glad we got to go. If you're in the area, you should visit for sure. Which plant is your favorite?
To help you plan your trip to Martinique, I have some other posts you might find helpful.