Walking around downtown Memphis a couple of times a week for the last couple of months has enabled me to extensively explore the shops. There are so many to see! I love popping into the shops to see what they offer. If you like to do that too, these are 5 fun downtown Memphis shops for you to explore.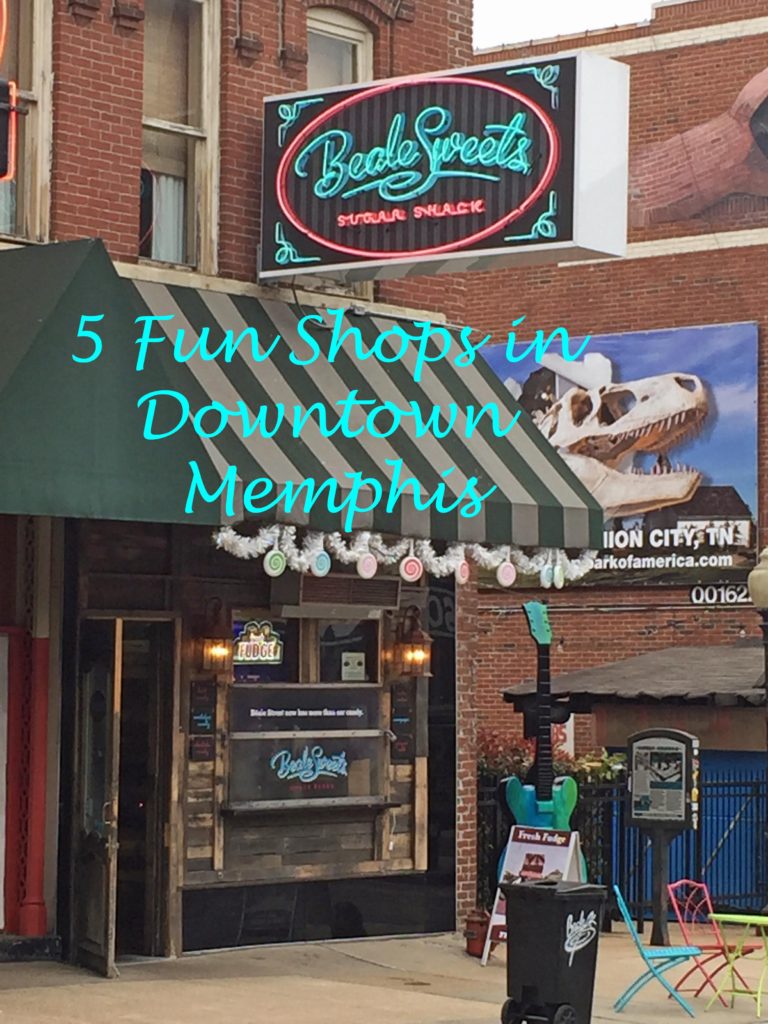 One of the things I have noticed about the people in Memphis is that they are beyond nice. They are full of the Southern Charm that the people of the South are famous for in spades.
As you are walking around downtown Memphis, look around at the buildings because there is some incredible artwork on a lot of them. Also, some of the buildings themselves are really pretty, old buildings. Main Street is blocked off to vehicle traffic for part of the street, so it's really easy to get around. You will also see many public safety officers walking around downtown and asking if you need help finding anything. They offer a level of security, but still be careful.
Memphis has a lot to offer the traveler, but as with any big city, you should always be aware of your surroundings and you should not walk around by yourself, especially at night. Also, mind your valuables at all times. My experience has been that Memphis has a lot of people coming up to you on the street and asking for money. Many are homeless, but we've found that some are scammers.
Buff City Soap Shop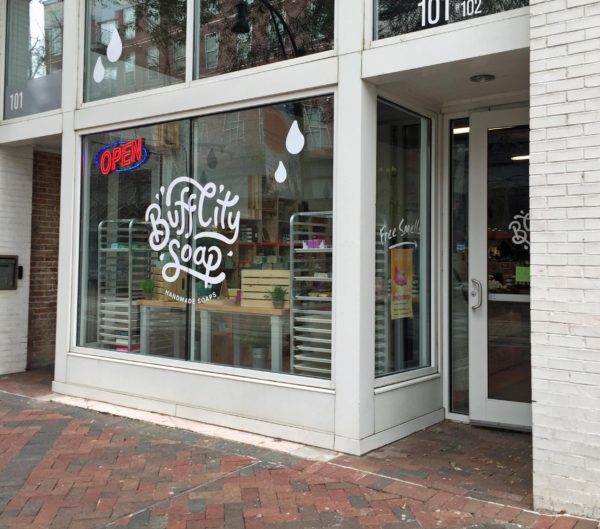 101 South Main Street
Hours 11:00 am – 7:30 or 8:00 pm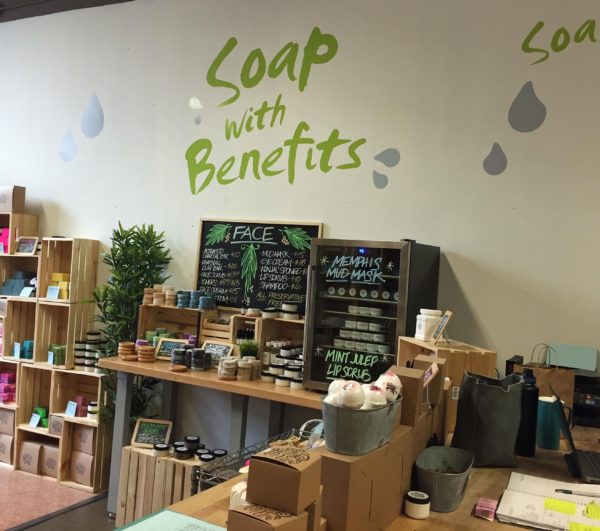 I love this little shop. They offer everything you need to get yourself clean and pampered. Some of the offerings are soaps, bath bombs and bath salts. Everything is made in the shop and if there is a 'flavor' you want and they don't have, they will mix it up for you. They have 'flavors' for men and women, so ladies, you can spoil the man in your life. The people who work at Buff City Soap Shop are super nice too, that that is always a plus in my opinion.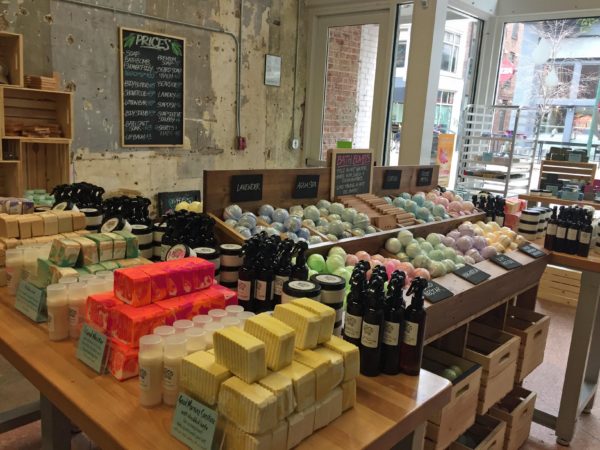 The Lucky Duck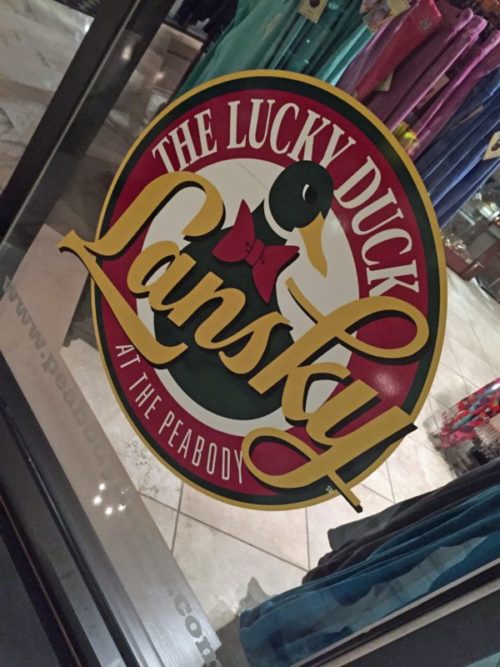 149 Union #101 inside the Peabody Hotel
Hours 8:00 am – 9:00 pm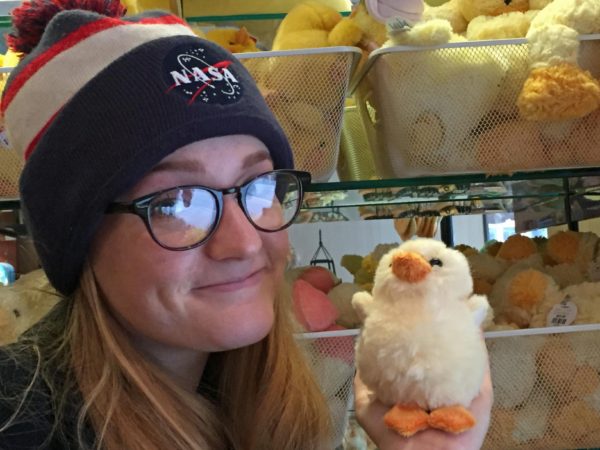 Do you know about the Peabody Hotel in Memphis? It's a high-end hotel in downtown where ducks live! They have a duck parade twice a day that is open for the public to watch. Inside the Peabody, there are also some nice, high-end shops. One of the shops celebrates the ducks of the Peabody and is full of stuffed ducks, storybooks about ducks and even some clothing with ducks. It is a fun shop to visit and a great place to pick up a trinket for a little one.
Cupcake Cutie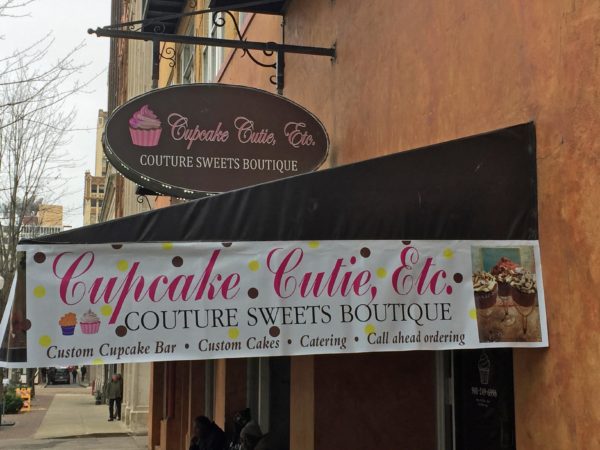 109 South Court Ave
Hours 10:00 am – 6:00-8:00 pm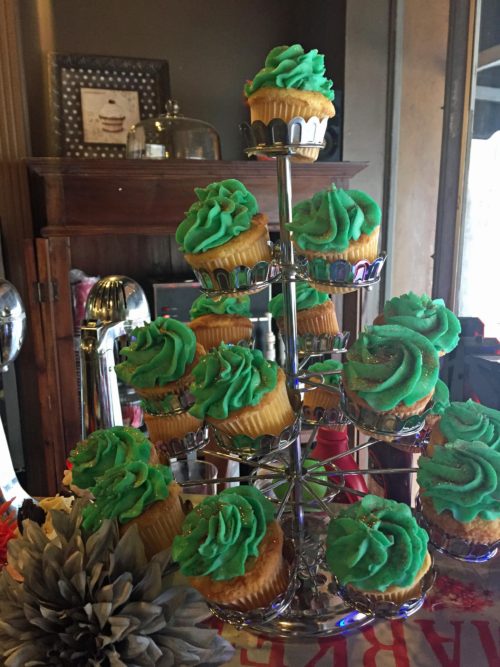 My daughter and I found this place when we took a wrong turn walking around downtown one day. Holy smoke this place is so amazing! They have various flavors of cupcakes and frosting. You pick the cupcake you want and then they frost it in front of you with your choice of frosting. Then, you get to pick some toppings, from edible glitter to Oreos or candies. They also deliver to the downtown area, so if you need a cupcake fix and are staying downtown, this is the place for you. An added bonus to this shop is that the owners are the nicest people you ever want to meet. Seriously, so nice and upbeat. They also make 'cakes' for celebrations like weddings, graduations and just events.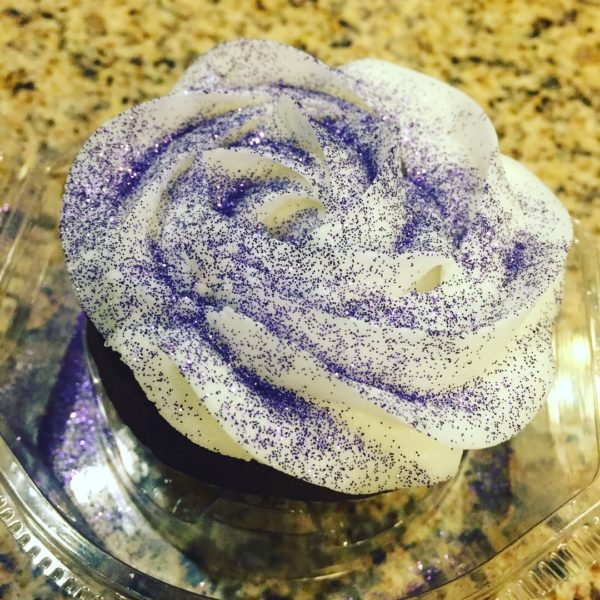 A. Schwab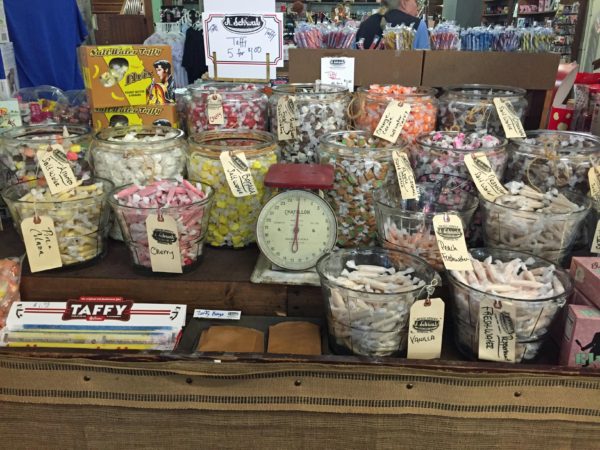 163 Beale Street
Hours open between 10:00 am and noon, close between 6:00 pm and 9:00 pm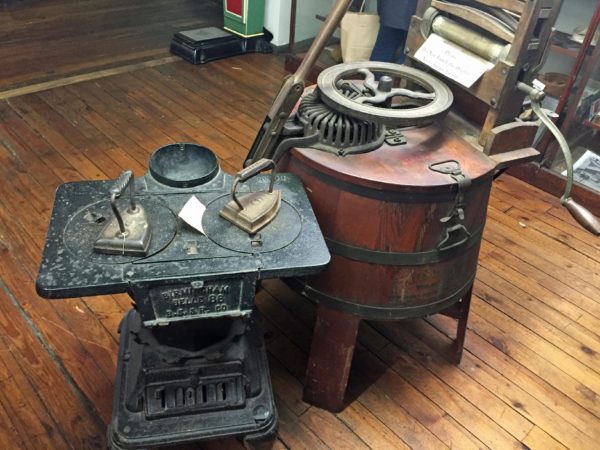 A Schwab is a super fun general store, with a little museum on the second floor. They have all sorts of old timey toys, Memphis trinkets like shot glasses and magnets, old timey candy and treats. They also have an old timey soda fountain with various types of sodas and ice creams. We had so much fun in this shop and spent about an hour looking around.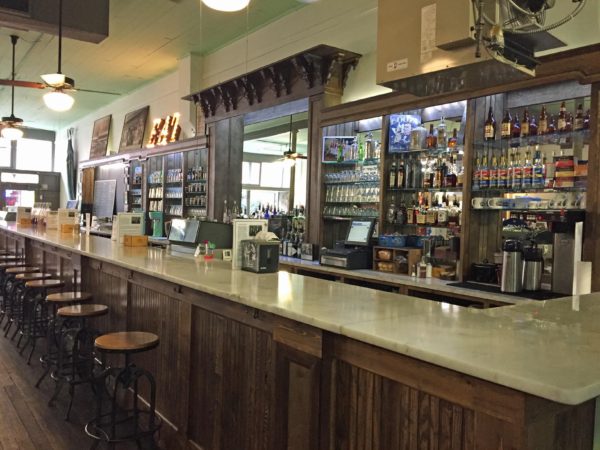 Beale Sweets Sugar Shack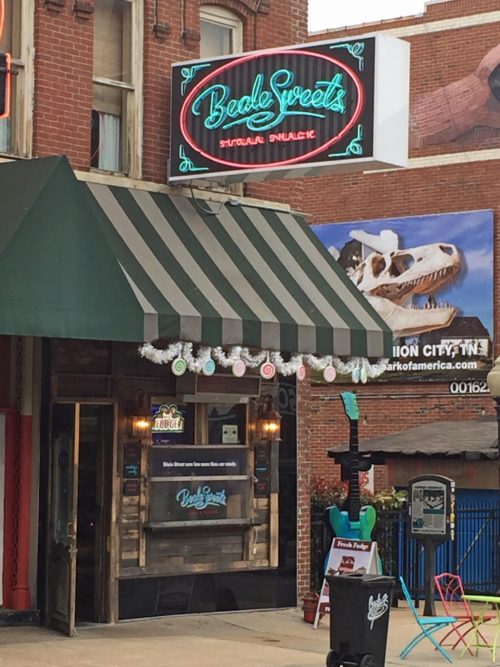 156 Beale Street
Hours 10:00 or 11:00 am – 8:00 or 10:00 pm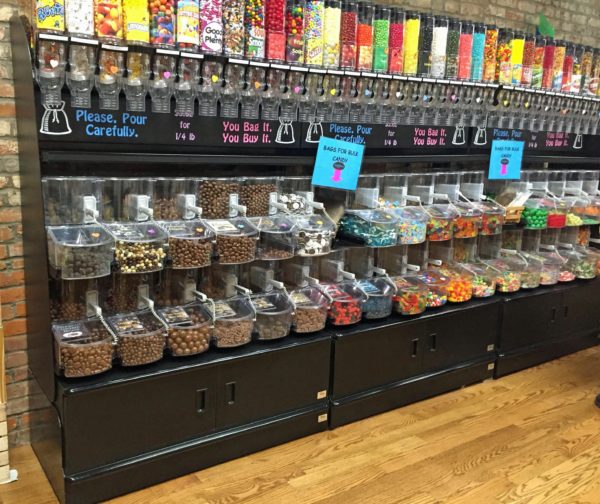 I love chocolate, but I'm pretty picky about it. A chocolate snob if you will. There are a lot of kinds I don't like and sometimes candy shops don't live up to their prices. Not true with Beale Sweets Sugar Shack! Everything we have purchased here has been amazing. My husband's favorite is the Triple Dipped Chocolate Malted Milk Balls, which are amazing. I love the chocolate covered pretzels. They also have homemade fudge, in many flavors and Tennessee made treats like Moon Pies. The owner is super friendly and will answer any questions you have. Do yourself a favor and visit Beale Sweets Sugar Shack! You won't be sorry. Seriously.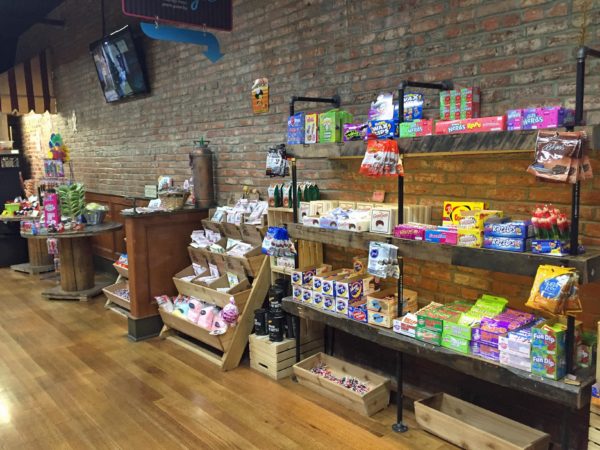 BONUS
The Bass Pro Shops at the Pyramid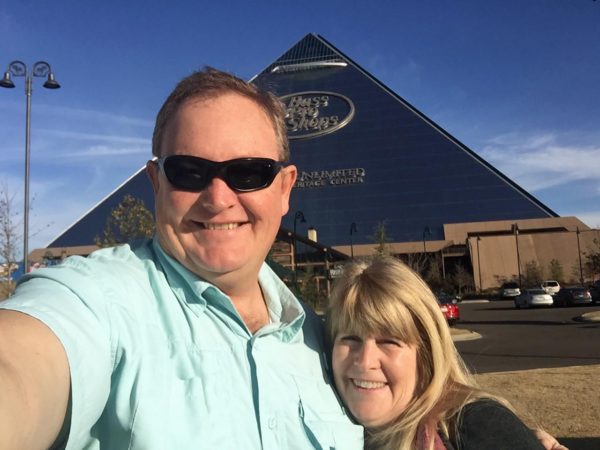 1 Bass Pro Shop Drive
8:00 am – 10:00 pm except it closes at 7:00 pm on Sunday
The Bass Pro Shops is on the Mississippi river, just outside of Downtown Memphis. However, it's a can't miss shop in my opinion. Memphis is named for the city Memphis in Egypt. I didn't know this until I moved here. When you travel around Memphis, you are likely to see pyramids. The Bass Pro Shops is housed in one of the pyramids, which is actually one of the biggest in the world.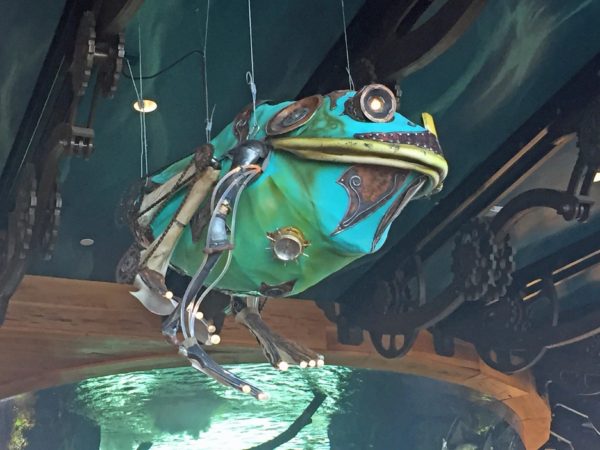 The pyramid was originally built as a sports arena and event center for the University of Memphis basketball team and the Memphis Grizzlies. When the new Fed Ex Center opened, the pyramid was closed. In 2015, The Bass Pro Shops took over and opened its doors.   The pyramid now houses the shop, a hotel, shooting range, bowling alley, aquarium, restaurants and an observation deck that gives to incredible views of Memphis and the Mississippi river. You can easily spend an hour in this store, but I suspect if you go in, you will be there for much longer.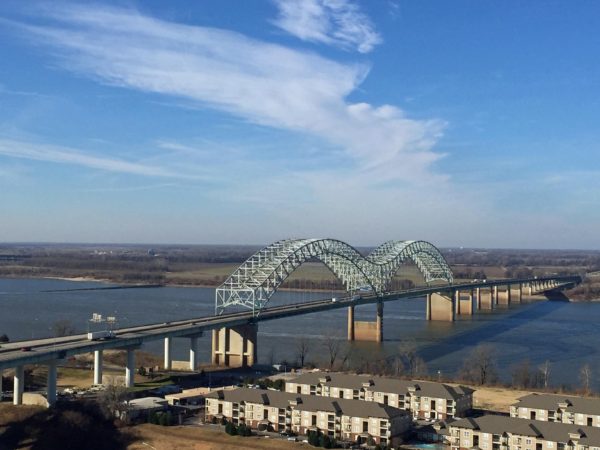 Do you like to explore the shops in towns that you visit? Which one of these 5 fun downtown Memphis shops are you most excited to explore? Be sure to wear some great walking shoes!
Pin This Please!