Before Christmas my oldest daughter asked me to come to Idaho to watch my grandkids while she went on vacation. It's crazy cold in Idaho in the winter, so I must really love her. I started making a plan of things to do with my grandkids and the first thing on my list was visiting the new East Idaho Aquarium.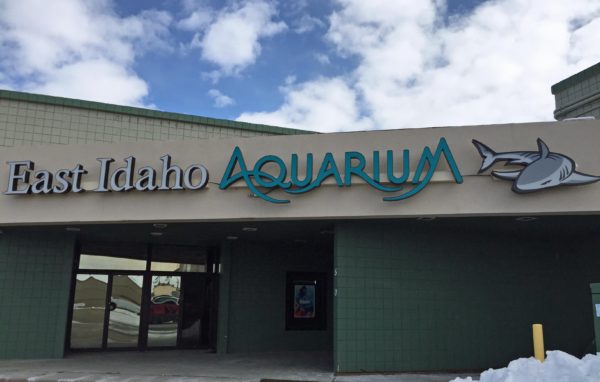 Disclosure: I was provided tickets to the East Idaho Aquarium in exchange for my honest review of their facility. All opinions are 100% my own. 
We arrived at the East Idaho Aquarium and started our adventure at the hand washing station. Be sure to wash well before you enter so you don't bring in anything that might hurt the animals. Also, wash on your way out, so you don't take anything from the animals with you.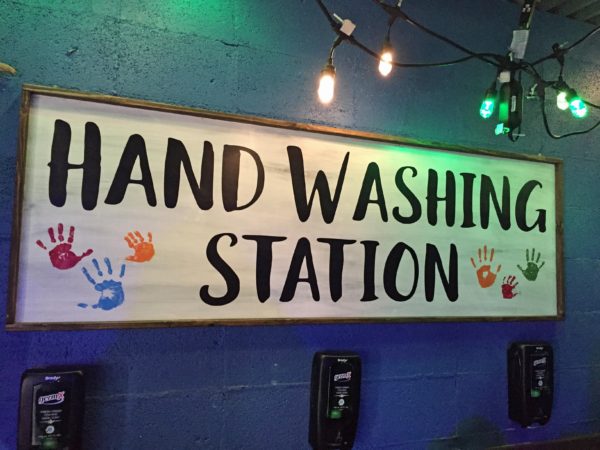 There are so many things for things for you to look at, learn about and experience. This is the lobster tank. You can reach in and touch them because they have rubber bands around their claws.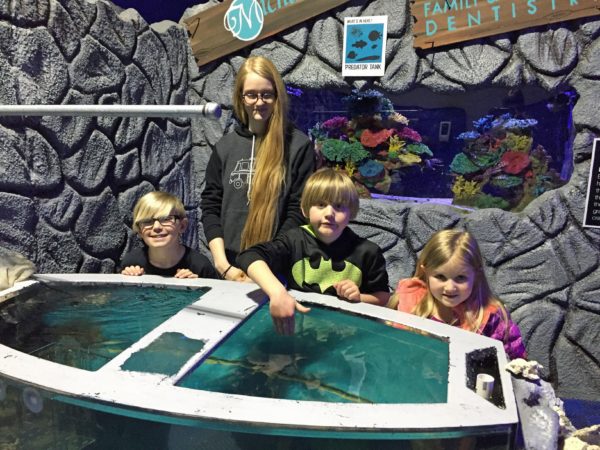 Fish
I saw this Rhinopias Scorpion Fish and was amazed. I haven't seen or even heard of one of these before. Aren't they interesting looking? These fish are related to the lion fish and have similar venomous spines. They wait for their prey and ambush them.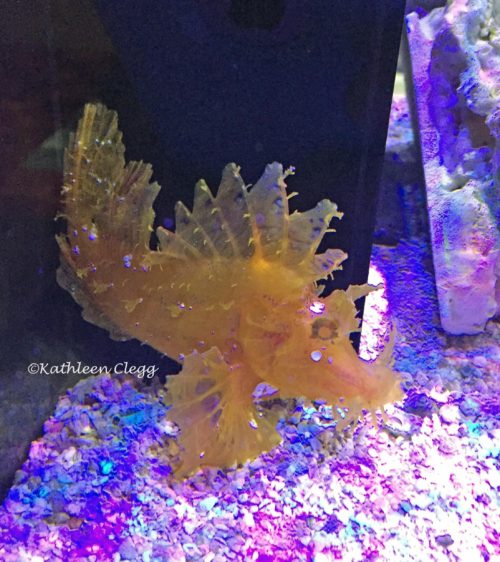 There is an entrance fee and then you can purchase tokens to feed various critters. We used a lot of our tokens on feeding the sting rays. It felt really cool when they sucked the shrimp out of my fingers. The kids got a kick out of it too.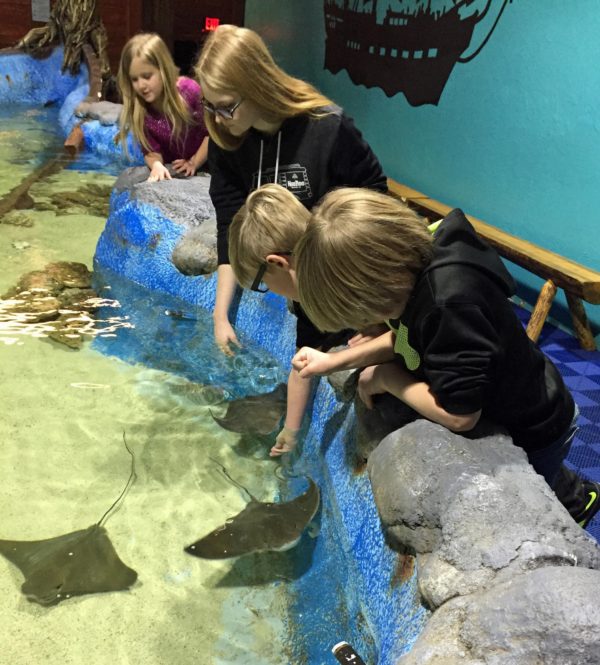 Throughout the aquarium, you can find pictures like this one of the hand. This means you can reach in and touch whatever is in the tank or cage. This was the Garra Rufa or Doctor Fish tank. When you reach your hand in the tank, be prepared for them to tickle you. These fish are toothless and they eat the dead skin off of whatever is in front of them. I would love to have a tank of these to keep my hands and feet from looking dried out.
There are also sharks, some really big fish, an albino Burmese Python, lion fish, an eel and cuddle fish. Really, lots to see.
Bonus, we got to see some brand new seahorse babies! They are so tiny and kind of look like trash in the tank, until you focus on them. Then you can tell what you're looking at. So cool! (Do you know the seahorse dads are the ones that actually has and tends the babies?)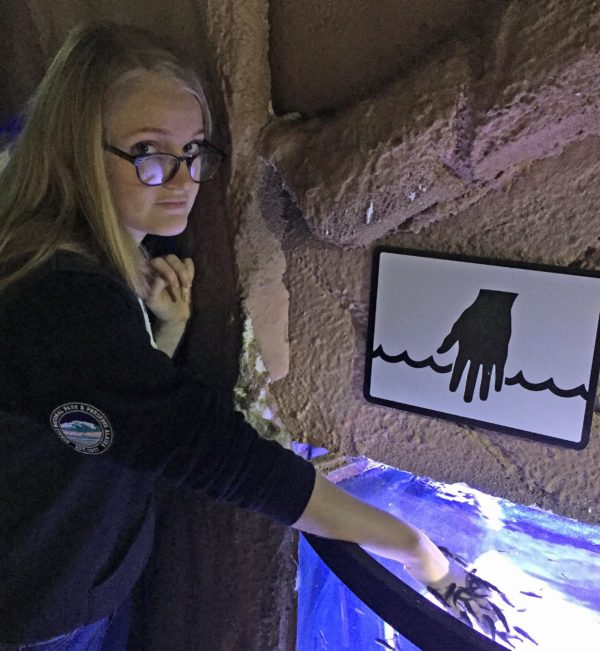 Lizards
There is a big lizard cage where you can walk in and feed (with a token) and touch the lizards. Lizards are such neat creatures and they are really resilient too.
Funny story. When we lived in Martinique, my daughter was parked under a tree at the park and a big lizard fell out of a tree and broke the windshield on the car she was in. Then, it got up and walked away. You can see a picture of it HERE.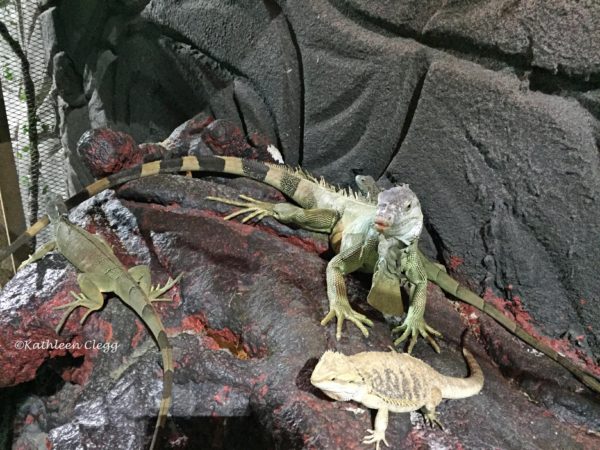 We went into the Lizard cage and gave the lady a token and got some lettuce to feed the lizards. This big guy really loved it. Actually, most of the lizards loved it, but a few did not.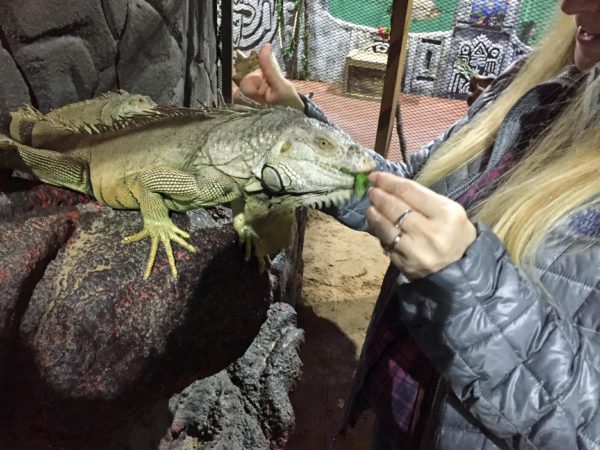 There are also some cute, smaller turtles in this cage. The lizards and turtles are rescue animals. They seem to have a pretty great life and the East Idaho Aquarium. It's great that they had a safe place to go.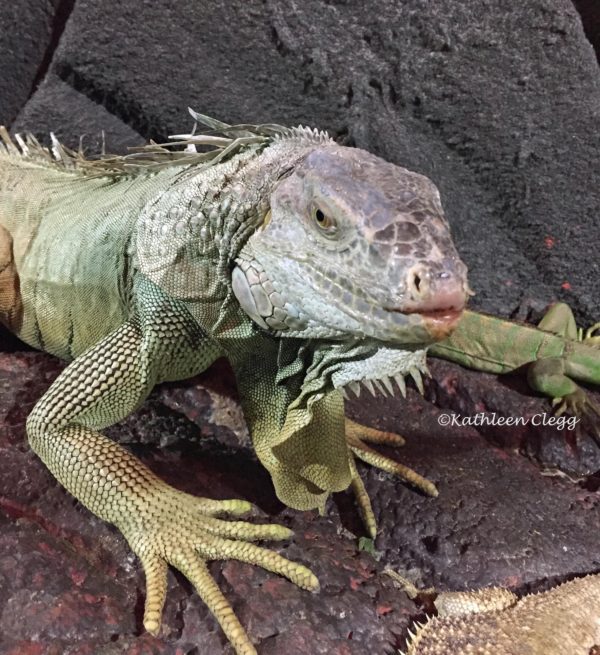 Photo Ops
There is a virtual reality SCUBA experience that the boys loved. They want me to take them diving now. They need to learn to swim first though. There is a television above the VR space where you see what they are seeing.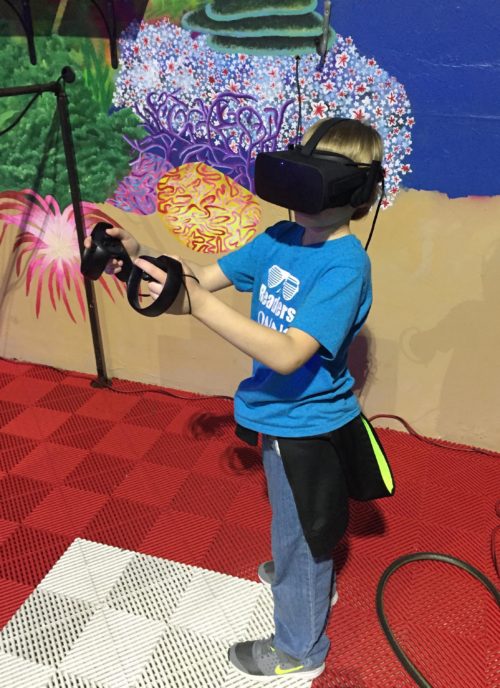 There is a great big replica shark jaw, a big wooden turtle and some other places where you can take some fun photos with your kids.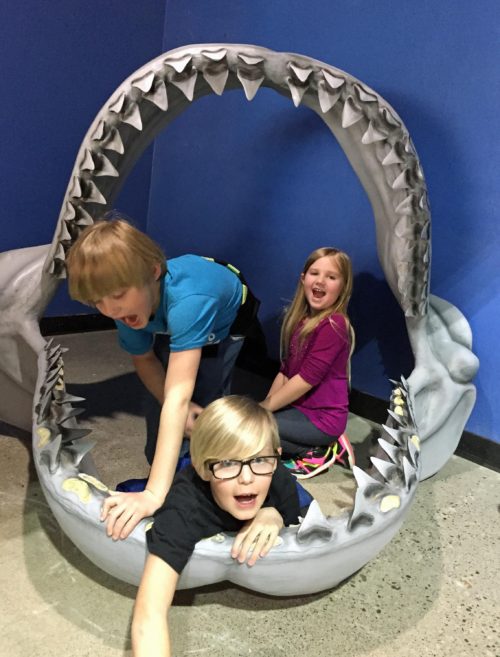 The day after our adventure, my oldest grandson drew these pictures of his favorite places at the aquarium. His were my favorites too. The sting ray and the Dr fish.
The East Idaho Aquarium has a little bit of construction going on right now, out of the way, for another 2 or 3 weeks. Future exhibits will include toucans, caiman, more sharks and a station to hold spiders. Pretty sure I would skip holding a spiders, but the kids would love it!
My opinion? We loved it so much. It wasn't so big that the kids got bored or cranky, but it was the perfect size for them to have loads of fun. It was clean and there were helpers all around, so if you have a question, you can ask. Five minutes after we walked out the door, the kids were asking when we could go back. That is a huge win in my book!
Do you like aquariums? What is your favorite critter when you go?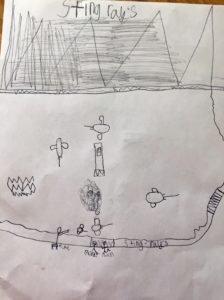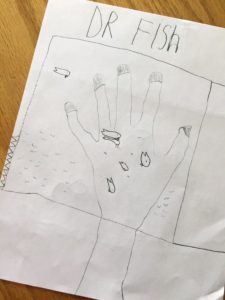 Pin Me Please!!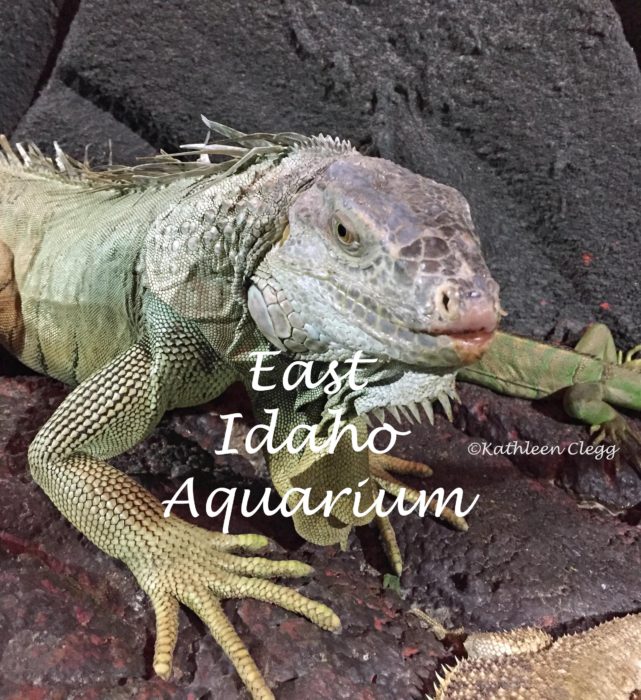 Visiting the Idaho Falls, Idaho area? Be sure to check out these posts of ideas of other fun things to do!