Denali National Park Guide and Tips
National parks are some of the very best places for the average person to see amazing wildlife, without having to go too far off the beaten path. Our favorite park is in Alaska, about 30 miles from our cabin. We visit Denali National Park every year because we love it that much.  It's unlike other national parks in that you can't just get in your car and drive all the way through, thus, preserving the park for the ecosystems that are in place. This Denali National Park Guide and Tips post will hopefully help you make the very most of your trip.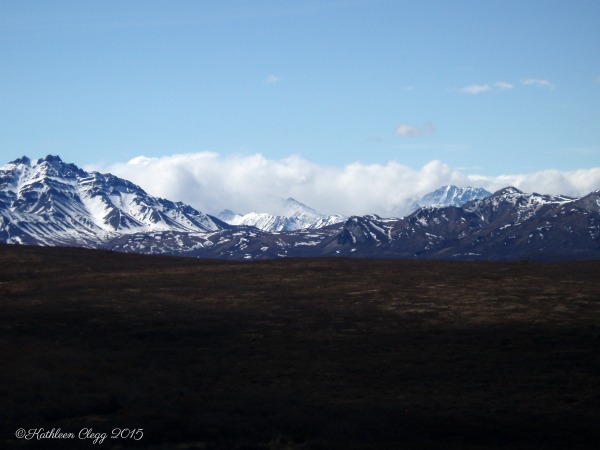 Basic Facts
Alaska is the largest state in the United States, with a land area of 656,425 square miles (1,700,134 squarekilometers) and a population just under 740,000 people at the last censes.There are thirteen national parks and/or preserves in Alaska, with Denali being the second most visited, after Glacier Bay National Park.
Denali sits just off of the Parks Highway, about 4 hours north of Anchorage and 2 hours south of Fairbanks. Outside of the park entrance, you can find various hotels and trinket shops, as well as restaurants and convenient stores.  The Parks Highway is a mostly two lane paved road that will take you through some of the most beautiful country you will ever see.
If you don't want to drive all that way, you can take the train or even a bus from Anchorage or Fairbanks. Plan ahead though and be prepared for sticker shock on the prices. I have only driven to the park, but I would love to take the train from Fairbanks to Anchorage someday.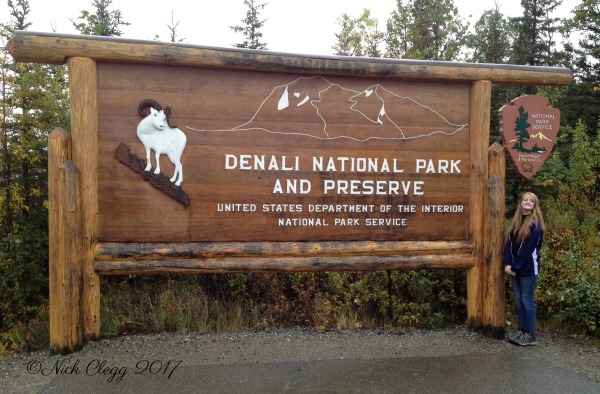 Denali National Park Guide and Tips
First Steps:
When you're planning your Denali National Park trip, your first steps should be: 
Determine how much time you have to spend in the park
How you want to travel in the park
Where you want to stay while you're visiting the park
These are our tips based on how you want to travel through the park and how long you have to spend. We have done all of them, so we feel comfortable providing this Denali National Park guide and tips post.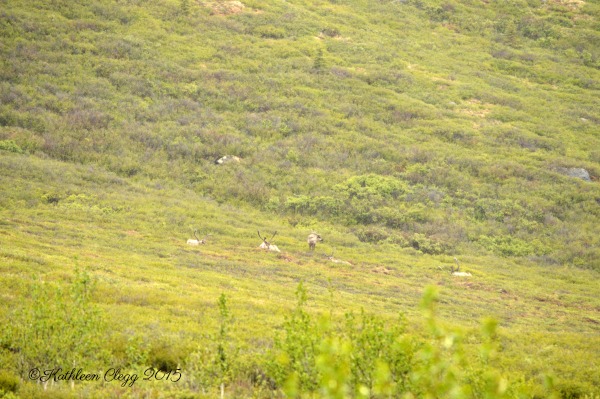 If You Have About 3 Hours
If you only have a couple of hours, drive your personal car into Savage River Rest Area. It's about 15 miles into the park.  Keep your eyes open. In this 15 mile drive we have seen black bears, moose and caribou. Of course the scenery is beautiful too.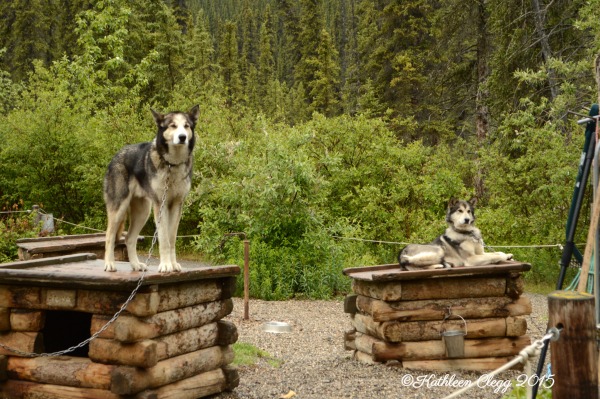 Also near the park entrance, there are the Sled Dog Kennels. This is a must see in our book and the favorite place of our daughter, the animal of any kind whisperer. In this area you can visit and pet the sled dogs, see the equipment the Park Rangers use with the dogs, visit with the Park Rangers and if you're really lucky, see some puppies.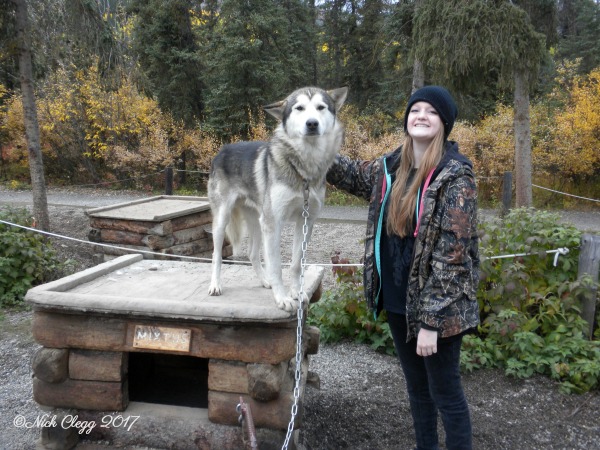 Did You Know
Denali National Park Sled Dogs retire after nine years of working in the park. When they retire, they are put up for adoption. There are requirements for the adoptees to meet to ensure the health and happiness of the dog.
If You Have All Day
If you have all day, ride one of the park buses from the Visitor's Center at the park entrance.  You can't drive your personal vehicle past Savage River Rest Area. You can ride the bus all the way to Wonder Lake or Kantishna and you can get off and on as many times as you want. 
We have done the Transit Bus several times and saw some amazing wildlife and scenery. Transit Bus rides range from 6-12 hours long and are not narrated. The buses leave from the Bus Depot/Wilderness Access Center, where you can also purchase tickets.  You can find the current rates on the Denali National Park website.   Children 15 and under ride free, but still require a ticket.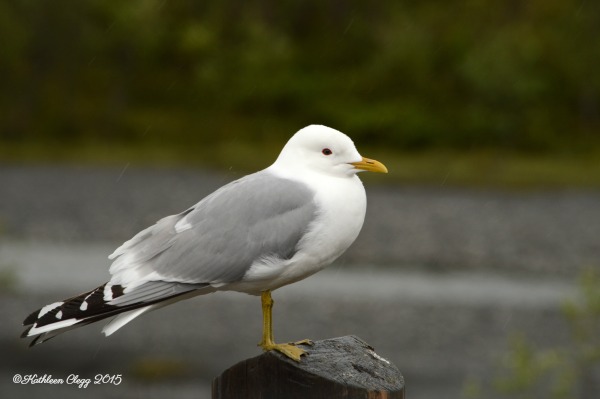 Tips for Riding the Transit Bus
You can get off the bus and hike almost anywhere you want. When you're done hiking, return to the road and flag down the next green bus.
Take your own food and drinks.
Bring some paper towels to clean the bus windows.
Have a jacket and hat because the weather changes quickly.
If your blood runs cold, sit near the heater. There is one on each side, near the back of the bus.
Bring a good camera.
Bring a good set of binoculars.
Wear good, broken in walking/hiking shoes.
Get the earliest bus possible. Wildlife are more active in the early morning.
Make a list of all the animals you want to see and check the list off.
There are restrooms throughout the park, near the roads. I advise to take your own toilet paper and wipes.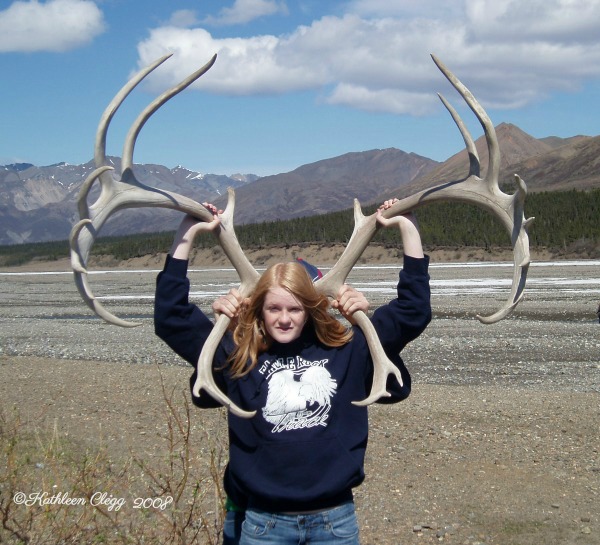 Tips for Camping
Camping can be loads of fun, especially in an area like Denali National Park.  Reserving a trip on the Camping Bus ahead of time is advisable so you are guaranteed a ride to the place you want to camp. There is space at the back of the bus for your gear.
Take the Bear Aware class at the park entrance.
Camping spots at several campsites can be reserved ahead of time.
If you choose to camp in the wilderness, you must register with the rangers so they know what area you will be in. There are a limited amount of people allowed in each area each day. Also, they need to know where to look for you if you don't return on time. 
Bring everything you need. There isn't anywhere to purchase anything after you leave the park entrance.
Practice leave no trace camping. Pack it in, pack it out. This includes solid human waste.
Bring sunglasses, bug spray, sunscreen and a hat. 
Everything you wear or bring should be as unscented as possible.  Bears love the smell of spring scented baby wipes and they have excellent noses.
While camping you can take day hikes to discover the area adjacent to your campsite.
Do not put anything with a scent in your tent.  Again, bears have excellent noses. 
Bring bear spray. 
Animals in Denali National Park
Denali homes 39 varieties of mammals including
Moose
Caribou
Dall Sheep
Wolves
Grizzly Bear
Black Bear
For a complete list, visit the parks mammals checklist. 
There are also 160 species of birds living in the park.
Willow Ptarmigan
Yellow Billed Loon
Bald Eagle
Osprey
Golden Eagle
For a complete checklist, visit the park's bird checklist.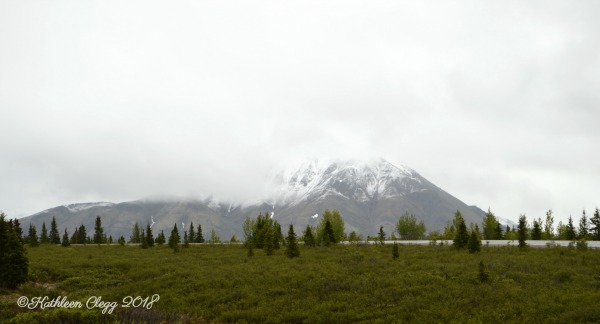 Visitor's Centers Throughout the Park
Denali Visitor's Center – This is the main visitor's center near the park entrance. Here you can watch the park film, check out some Denali specific exhibits, join in some ranger walks and talks and obtain required backpacking permits.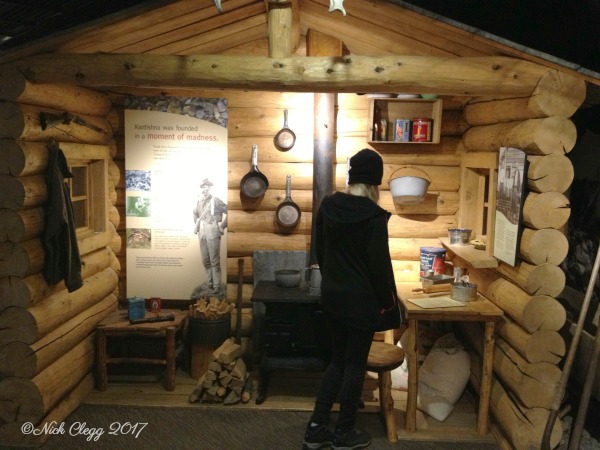 Main Denali Bus Depot (Wilderness Access Center) – Here you can purchase your bus tickets, arrange for camping in the park and check in for existing reservations.
Murie Science and Learning Center – This center promotes science and stewardship on behalf of the national parks in northern Alaska. This center is operated in conjunction with the Alaska Geographic organizations. This also serves as the winter Visitor's Center for the park.
Eielson Visitor's Center – This center is reached by bus and showcases art work  inspired by the beauty of Denali National Park. On clear days, you also have wonderful views of Denali and the Alaska Range.
Did You Know
Since 2002, Denali National Park has had an Artist in Residence program. The artist applies for a spot in the program and if selected, spends 10 days in residence creating artwork of the park. For more information about this incredible opportunity, visit the Artist in Residence page on the park website.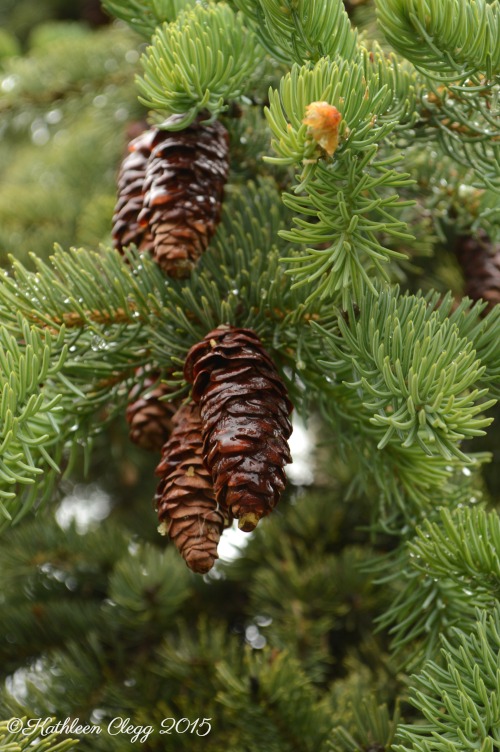 Showers and Laundry
Riley Creek Mercantile at the Riley Creek Campground – If you're in need of a hot shower and laundry facilities, the Riley Creek Mercantile is your best bet. Step into the store to purchase a coin for a 10 minute shower and towel. After your shower, you can do your laundry and purchase a snack from the Mercantile.
When we're in Alaska working on our cabin, we sometimes go to this mercantile to take our weekly showers and do our laundry. We haven't yet got our water system running at our place.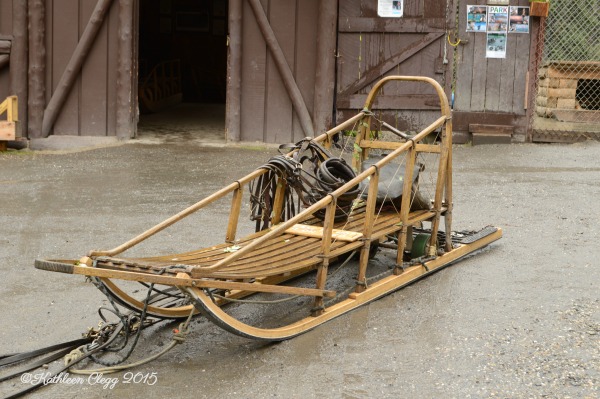 My PSA
Do not approach the wildlife.  Please. The animals in Denali National Park are wild. They are not pets. If they feel threated, they will hurt or even kill that by which they feel threatened. That includes people. If you see a cute little baby animal of some sort, the mom is not far away. She will hurt you. If you're taking photos of the animals, keep their proximity to you in mind. Things in the camera lens are not always where you think they are. Be aware of your surroundings at all times.  In case you didn't read the first sentence of this paragraph, DO NOT APPROACH THE WILDLIFE!
I hope that you will plan a visit to Alaska and then to Denali National Park while you are there. It's quite likely that you will see some of the most incredible sites you have ever seen. 
Pin one of these images for later!