Food is one of my favorite things. I decided I have to workout so I can eat. It's true. Idaho Falls, Idaho has a lot of restaurants and while I haven't tried them all, I have been to quite a few over my years there. My Top 10 Idaho Falls Restaurants don't include big chain restaurants and really, I gravitate more towards the smaller, more intimate restaurants. Not fancy for sure, because I don't love fancy food, but intimate. The kind where the owner might come up to you and ask how everything tastes. These are the best kinds of restaurants, in my opinion.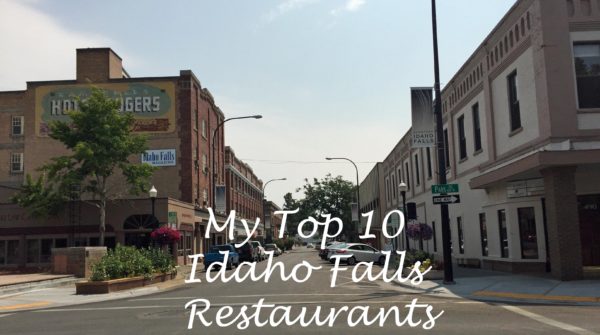 In the summer, Idaho Falls gets a lot of visitors who like to fish on the Snake River or visit Yellowstone National Park. It's for this reason I thought I'd give my recommendations for some great places to eat. As a traveler, I like to get some recommendations because who wants to eat bad food on vacation, or any time for that matter.
Requirements:
What does a restaurant have to have for me to love them? Pretty simply, great food, great service and they must be clean. No one wants to eat in a dirty restaurant or have a server who is rude or obnoxious. One time my daughter and I were in a restaurant and the server actually sat down at our table with us and talked to us until our food was prepared. That was not cool. I don't think I've been back to that particular restaurant since.
This is my list of my 10 favorite Idaho Falls restaurants, in no particular order. I've included their websites or menus for easy reference, but this is in no way a sponsored post.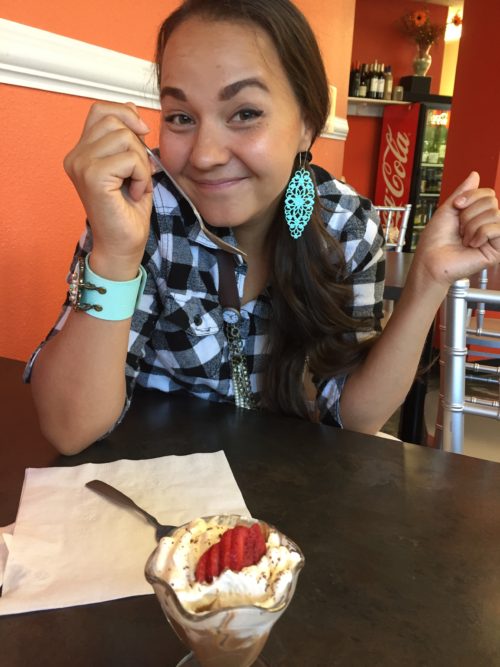 Soups, Salads, Sandwiches:
Arugula
261 Walnut Drive
208-656-7784
From their website: "Freshness should never be compromised, quality never sacrificed, and healthy never bland. Sourcing as many ingredients from our farm and local sources as possible, we strive to ensure the freshest food ends up on your plate."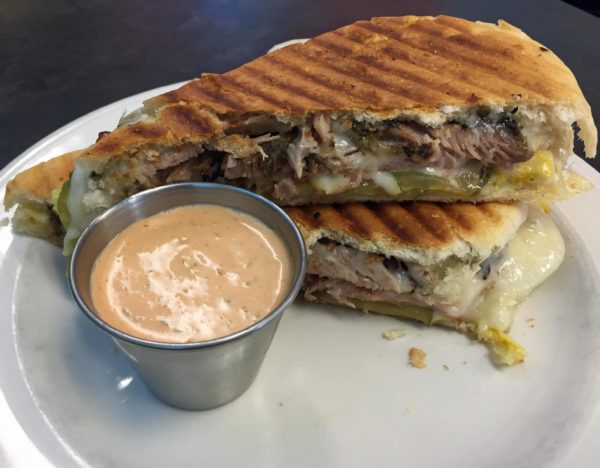 My friend Candice introduced me to Arugula when I took her to lunch on her birthday. I'm so very happy that she did because holy smoke is it good! I've been back 4 or 5 times and every time it's amazing. I've only been here for lunch, but they serve dinner too. I'm sure it's awesome.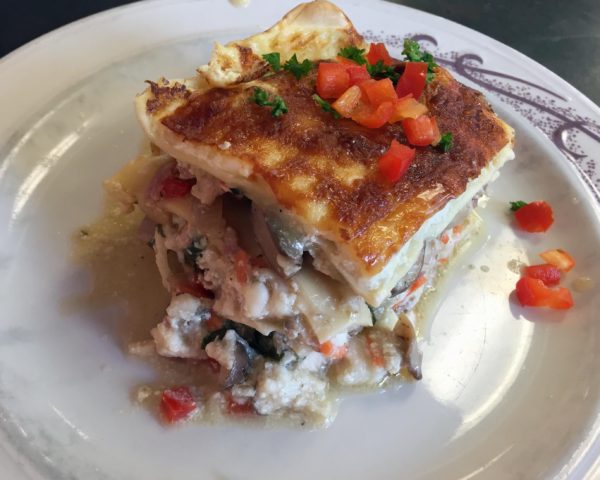 The first time I went there they had a special of chicken lasagna. If they have that when you go, you should have it because it was so good. I've had their Cubano and their Philly Cheese Steak sandwiches. Both are excellent. They come with a salad and I love their strawberry vinaigrette. All of their desserts that I've had are amazing. You should really try it out.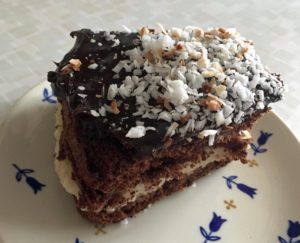 Geraldine's Bake Shoppe and Deli
3160 E 17th St Suite 190 Ammon
208-552-7057
Geraldine's is great if you want a quick bowl of soup or a sandwich. My favorite is the ham and turkey salad sandwich. They also have some really yummy desserts, breads and donuts. Geraldine's gets crowded, so go early if you have someplace else to be after your lunch. There is also a drive thru, so they are especially great when you aren't feeling well and just want some soup.
A Street Soup Market
445 A Street
208-419-3483
This is a new find for me. We tried it for the first time on our last trip to Idaho. Everything is fresh, which is the best kind of food. A Street Soup Market uses as many locally sourced ingredients as possible in their delicious dishes. They specialize in soups, sandwiches and salads.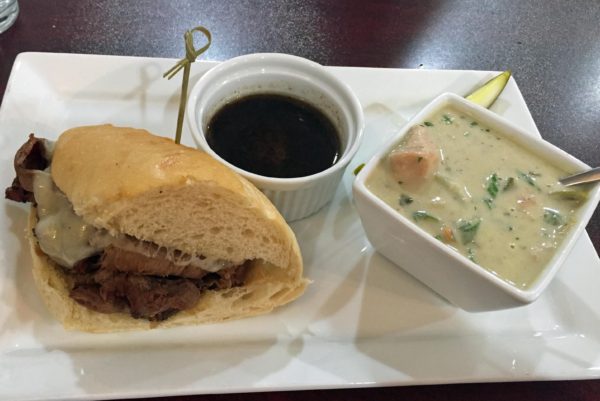 Tuesday nights they have live music, $5 pizza and $3 beer and wine, so if you like that kind of thing, you won't go broke. The service is amazing and we loved it. We will go back on our next trip.
Heartier Fare:
Grandpa's Southern Barbecue
545 Shoup Ave 208-881-5123
1540 West Broadway 208-357-4724
Grandpa's Southern Barbecue is a really great barbecue place in Idaho Falls and has true southern barbecue. They've moved around a bit over the years, but the food is always great. You will smell it as you walk up the door because their big grill is always cooking something amazing. We've never been served a bad meal there and their desserts are so yummy too. For the icing on the cake, you will feel like you belong because of their fantastic southern hospitality has not been lost by their years in Idaho.
The Blue Wave
2060 Rollandet Street
208-523-8347
The Blue Wave is actually a bar, but I add them here because they have the best burgers in Idaho Falls, which are served with a healthy side of fresh fries. Come with a big appetite because the burgers are huge. We usually go in the summer and sit outside, but they have an indoor area too. I think you have to be 21 to eat inside though.
Mexican:
Jalisco's
325 River Pkwy 208-612-0102
2107 E 17th Street 208-552-2021
Jalisco's has been my favorite Mexican restaurant in Idaho Falls since the first time I went. They have two locations, but I like the one on River Pkwy the best. I went to high school in Albuquerque, New Mexico and I've been to Mexico a few times. Jalisco's has a large selection of authentic Mexican food. The carnitas are probably my favorite.
Morenita's
450 Whittier St
208-522-9319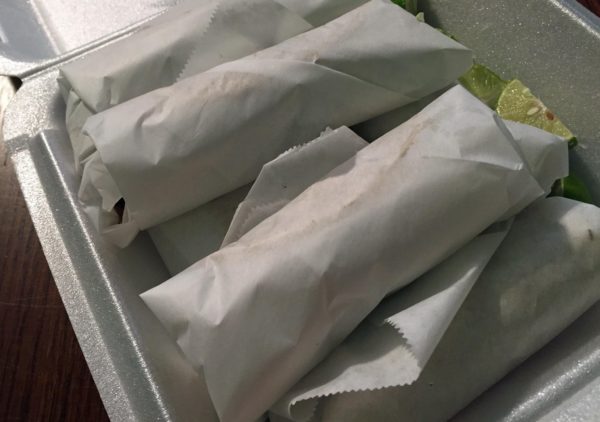 My daughter introduced me to Morenita's when we were in Idaho the last time. I only had tacos and guacamole, but they have some of the very best tacos I have ever had. The guacamole is fantastic too. They aren't fancy at all and we took our tacos to go, which we saw a lot of people doing. At $2.25 per taco, you can eat here for not so much money.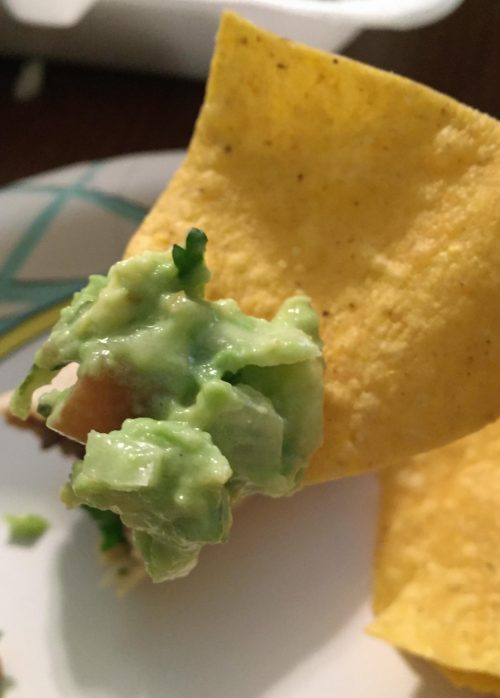 Date Night:
Jaker's
851 Lindsay Blvd.
208-524-5240
Jaker's is about as fancy as I get. Jaker's is a really great restaurant that serves a lot of different things, so there is something for everyone. They are open for lunch and dinner and have a really great steak. It is a little on the higher end in price, but it's worth it. They also have gluten free and vegetarian options. There is more than one location through Idaho and Montana, so keep your eyes open and stop in if you see one.
The Celt
398 W Broadway
208-881-5128
The Celt is an Irish Pub that is really done up well inside. We really love their shepherd's pie, so you should have that! Of course, it's a pub, so they have drinks there too. The service is very good and the staff friendly. Again, it's a little higher priced, but not awful. You won't walk away hungry.
Dessert
Reed's Dairy
2660 West Broadway 208-522-5223
2523 East Sunnyside 208-524-1077
Who doesn't need some really amazing ice cream? Reed's Dairy (the actual dairy) is located in Idaho Falls and if you go to the Broadway location during the day, you can even see their cows and pigs. It's pretty fun for the kids. The cows are milked and the ice cream made at their Broadway location. They also have milk men that deliver milk to some of the local homes. Their ice cream is so good, that's it's a fun treat for everyone. You can also buy their fresh milk and cheese in their shops.
Bonus
Stillwater Mansion
387 North Water Ave
208-200-4473
The Stillwater Mansion is a place to go for an old fashioned tea party. You have to make reservations though. When my friend Karlenn was cleared from her breast cancer, her mom threw her a tea party and I was one of the people who was invited. We dressed nicely and wore big hats. The lady served cute little sandwiches and desserts for our lunch. We also got a little tour of the mansion. It was a fun day.
Now when you go to Idaho Falls, you know where to eat. Which one of these strikes you as someplace you'd love?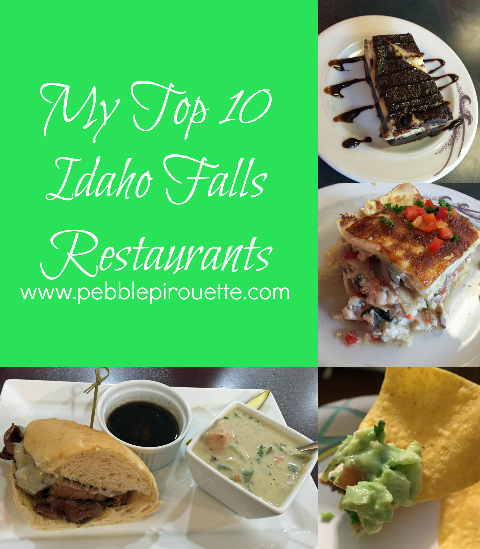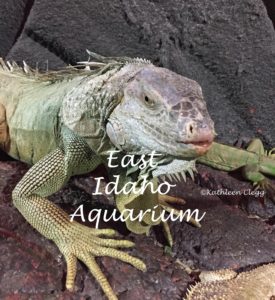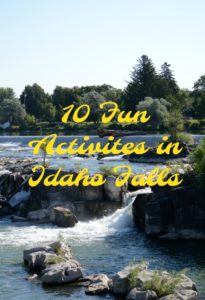 10 Fun Activities in Idaho Falls