15 Things to do in Martinique that aren't Snorkeling
Martinique has some amazing beaches for snorkeling, but I know not everyone likes to snorkel. Here are 15 things to do in Martinique that aren't snorkeling. Over the course of the year living there, I found some fun things to do that aren't snorkeling, even though snorkeling was my absolute favorite thing to do. To be sure, this list isn't all inclusive, they are just the things I did or my friends and family did and enjoyed.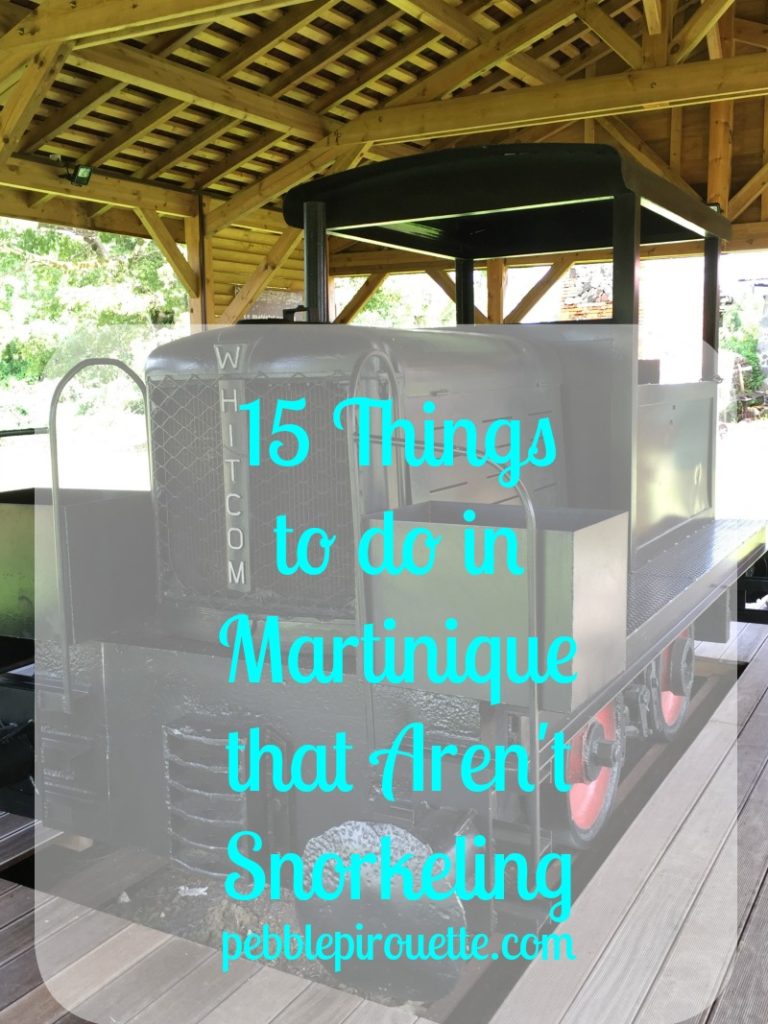 Historical
Fort Saint Louis – I spent a great afternoon here with my parents and a friend and really enjoyed it. Fort Saint Louis has a lot of interesting history and has been continuously occupied since 1669. They give tours in French and English, although you have to schedule an English tour. Also, they have big iguanas at the fort. Our tour guide was Maurice and he was excellent and full of really interesting information. You can tell that he has really studied the fort. He also speaks excellent English.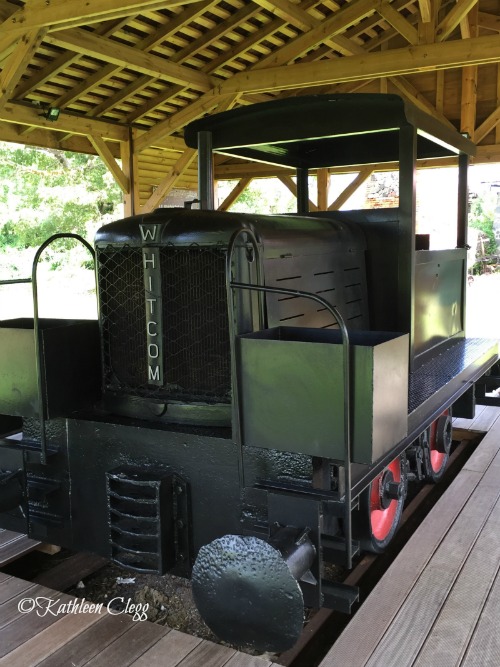 Maison de Sugar Cane – We visited this on a day when it was free! We didn't know until we got there, but it was exciting to me, because free is my favorite price! At the Maison de Sugar Cane, we learned all about the history of the slaves on the island and their relation to the sugar cane and rhum industry. It was very interesting and eye opening and also very sad at the same time.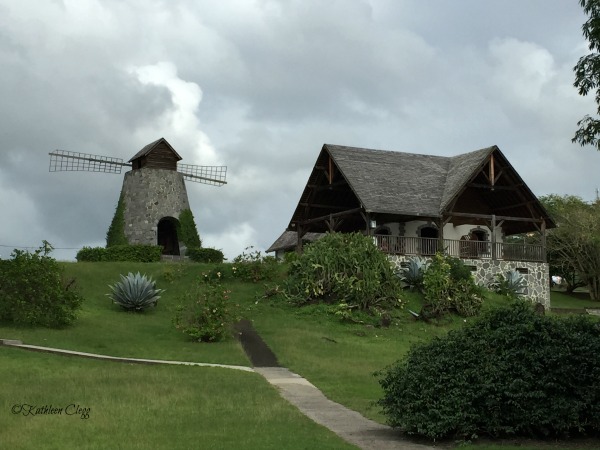 Rhum Distillery – There are several rhum distilleries on the island, as rhum is one of the biggest exports of Martinique. The distilleries offer tours of their facilities, along with tests of their brands. There is an 'h' in rhum from Martinique, due to the use of cane juice in it's production as opposed to molasses. I don't drink, but still found it interesting.
Parks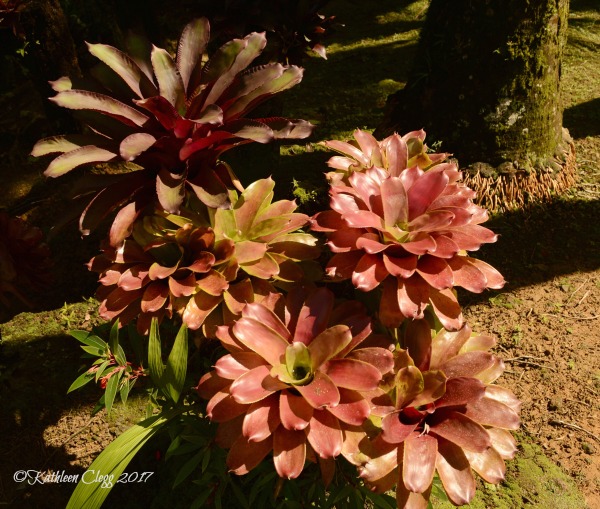 Jardin de Balata – Jardin de Balata is a beautiful botanical garden that you can walk around independently and see so many different kinds of plants. There is also an elevated rope bridge that provides really beautiful views. A note on this place is it is way up on the hill, so if you are driving, just keep going until you see it. It is well worth the effort to get there.
Zoo de Martinique – I did not actually go to the Zoo de Martinique, but I had friends who did go and enjoyed it very much. It's in the north of Martinique and open daily from 9 am until 6 pm. It is off of the main road. If you look up Martinique Zoo images, you can see some really lovely images.
Towns
Spice Market – The Spice Market is located in downtown Fort de France, a few blocks back from the cruise and ferry port. I loved going there for all of the different foods and spices. Here you can find all of the spices grown on the island, as well as the various fruits and vegetables grown locally. In addition, you can purchase local trinkets. If you go here, there is a pastry cart at the front of the market. Do yourself a favor and get a treat. So good.
Explore small towns – Most of the towns on the island are pretty small, but they are plentiful and lovely. Spend some time walking in some of the small towns and in their shops. We also found some pretty good restaurants in some of the small towns. You can read about my favorite restaurants in Martinique HERE.
Saint Pierre – Saint Pierre is the original capital of Martinique, but was destroyed by the eruption of Monte Pelee in 1902. Today it is a small community with the most beautiful doors dotting their streets. There are also ruins from the 1902 eruption that are very interesting to explore.
The Great Outdoors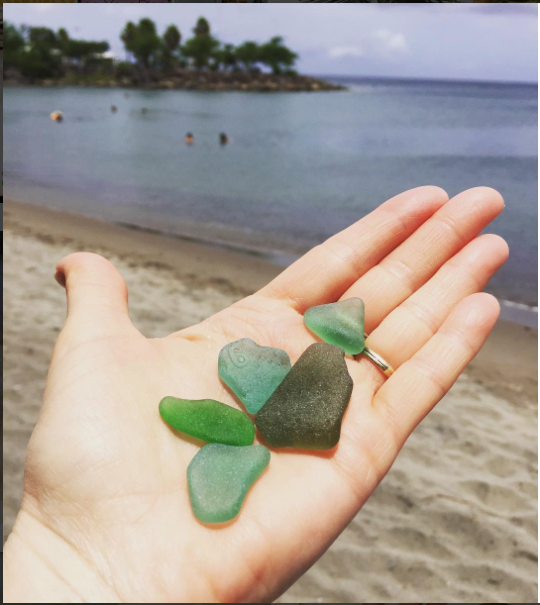 Collect Sea Glass at Schoelcher or Sainte Pierre – Do you like sea glass? You won't be disappointed in Martinique. The first time I visited Schoelcher, by the marina, I collected these pieces in about 30 seconds. Saint Pierre also has a lot of sea glass as well as pieces of pottery right on the edge of the water.
Cascade Couleuvre – I loved visiting this waterfall, at the very north of Martinique. There is a hike of about an hour up and back, but I was able to do it with no problem and I was less than a year out from two knee surgeries. The path is mostly clear, although it is uphill a little bit. The waterfall is beautiful though, so it is well worth the trip up.
The Gorges de la Falaise in L'Ajoupa-Bouillon– I did not go to this waterfall because it was way too difficult for me with my knees, however, I've seen photos and the area was beautiful. Prepare to get wet getting to this waterfall. The video I saw was actually quite intimidating. This is for experienced hikers/climbers unless you want a big challenge. The writer of this post has personal experience that you should read before going on this hike.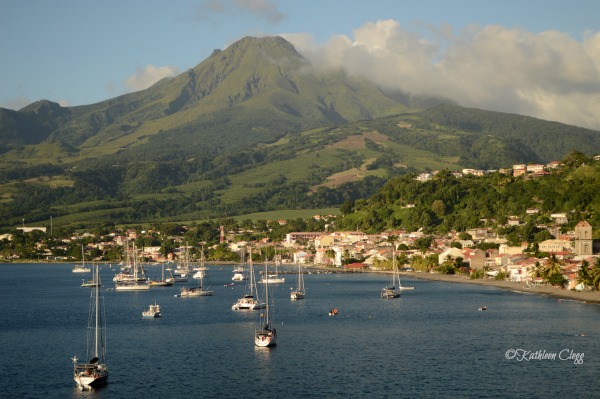 Mount Pelee – Again, I wasn't able to do this, but my husband did. Unfortunately, he went on a rainy day, so there were no views, but I have friends who went on a clear day and the views were amazing. Look it up on Google and see how beautiful it is. (He should have gone on the day I took this picture)
Pointe Faula, Le Vauclin – This is a beach, but not a snorkeling beach. To tell you the complete truth, it is a really weird beach. The reason it is on the list is because it is so different from any beach I've ever been to. The water is very shallow and very warm, like bathtub warm. You can walk out about a kilometer and the water is only up to your knees. So crazy to me, but an experience anyway.
Timely Events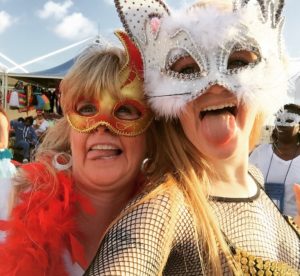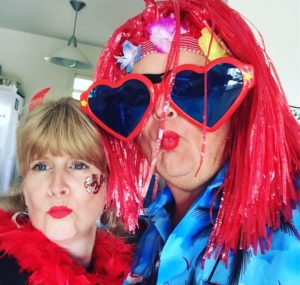 Carnaval – Carnaval is like Mardi Gras, but in Martinique. It runs for 5 days, starting directly after Epiphany. It was a little overwhelming to me because crowds this size are a little bit difficult for me. Having said that, I'm so glad I was able to experience it with my friends, my husband and my daughter. It was really entertaining to watch the people. If you ever have the opportunity to go to Carnaval or Mardi Gras, do it. I'm not sure I need to do it again, but if I'm someplace else that has it, I will probably check out their version.
Tombolo at I'let de Sainte Marie – This place is really, really neat, but you can only experience it from January through April and only if it isn't raining a lot. This is basically a land bridge from the mainland at Saint Marie to a tiny island. During these months, the ocean flows in such a way and is shallow enough that you can walk across to the island and hike the fairly easy trails to the top of the hills for some really beautiful views. This is one of my favorite things that I did in Martinique.
As I said in the beginning, snorkeling was my very favorite thing to do while we lived in Martinique. If you happen to love it too, you can read my Top 6 Snorkeling Beaches in Martinique. If you don't love it, I hope this list of 15 things to do in Martinique that aren't Snorkeling is helpful to you. What do you want to do first?