My husband and I have been in Idaho for four months while he recovers from two knee replacement surgeries. It's been a whole lot of indoor time and I have been getting a huge case of cabin fever. During a break in the weather a few weeks ago, we decided to take a day trip to Jackson, Wyoming. I have wanted to see the National Elk Refuge there when it's full of elk for a long time, so we were off.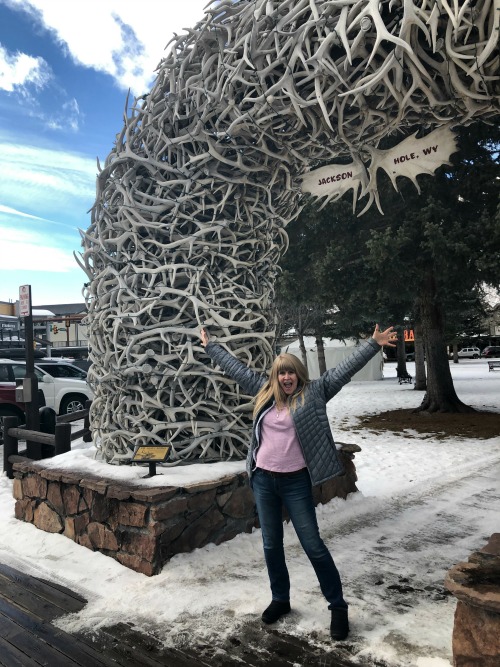 Jackson Information and History
Jackson, Wyoming is a small ski town with a population of about 10,000. It's not a place we would ever live because, quite frankly, we couldn't afford it, but it's a fun place to visit. We don't ski, so our visits have been in the summer in the past, usually as we've gone to Yellowstone National Park or driven to some job or another in the east. A winter visit showed us a whole other side of Jackson.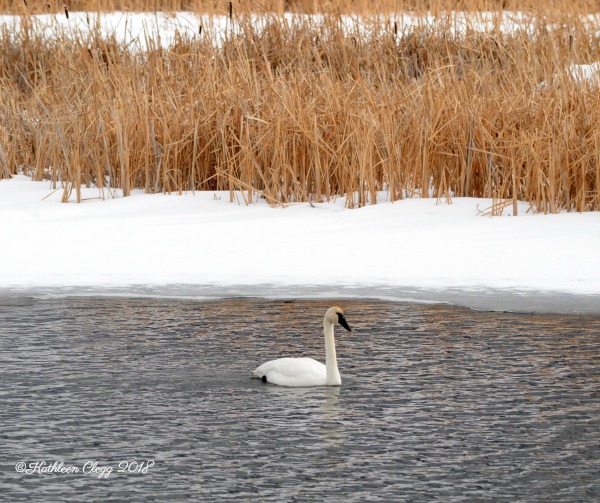 In the early 1800's Jackson was populated by various Native American tribes and was a prime place for trappers and mountain men to travel through. In 1871 and 1872, William Henry Jackson took the first photographs of the Teton Mountains and Yellowstone. His photographs and sketches by Tom Moran were evidence to congress that the area should be protected. Thanks to their efforts, Yellowstone National Park became the first national park in the world in 1872!
Day Trip to Jackson, Wyoming
Jackson is only 110 miles from Idaho Falls, so it's a pretty easy trip. It was a good test for my husband driving and a great place to go that isn't too far. See how I got out of driving? The day was warmish, about 25 degrees Fahrenheit, so we didn't have to bundle up too much, plus, it was mostly a car day.
My personal purpose for visiting Jackson was to drive through the National Elk Refuge when the elk are wintering there. When we've been through in the summer, the elk have been in Yellowstone, so it's an empty place. I expected the elk to be very close to the roads, but they were not. I was happy for my long lens on my camera and my husband's binoculars.
National Elk Refuge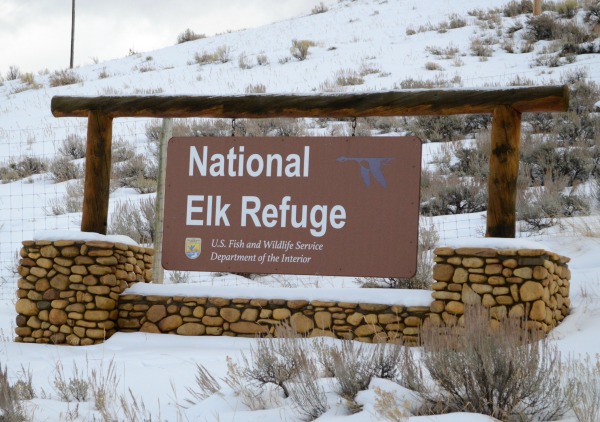 The National Elk Refuge was established in 1912 to preserve the area as an elk wintering ground. It also provides a protected habitat for migratory birds, endangered species and other big game.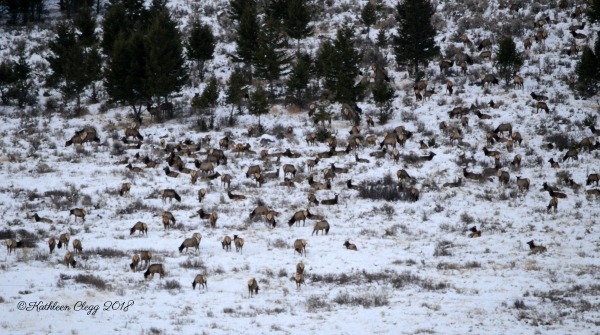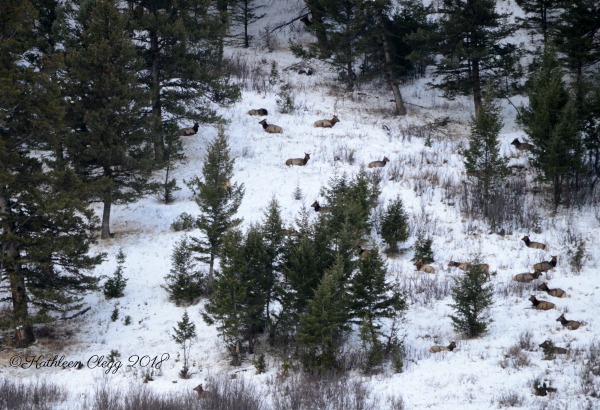 The Miller House and Cabin, which sit at the entrance to the refuge, were built at the turn of the twentieth century by Robert E Miller, who was the first supervisor of the Teton National Forest. In 1915 the Fish and Wildlife Service purchased them and 1240 acres of land to help preserve the area for the elk and to provide a base for the caretakers. In 1969, it was placed on the National Historic Places Register, so it is now protected as well.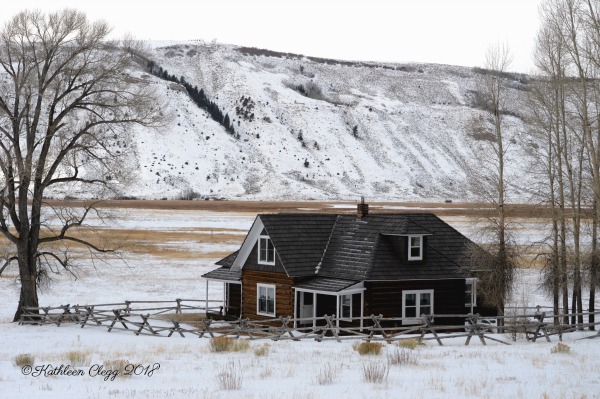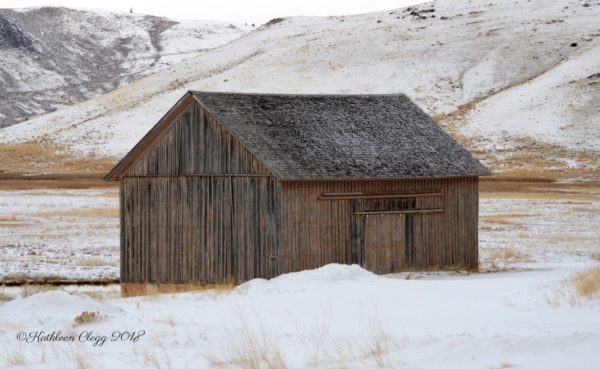 I think the best surprise of my day was seeing the Big Horn Sheep right on and next to the road. It's very rare you are able to see these majestic animals so close. We've had some amazing interactions and sighting of animals this year and these beauties are right at the top of our list.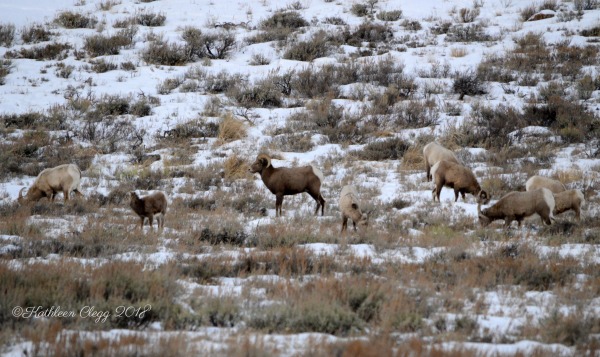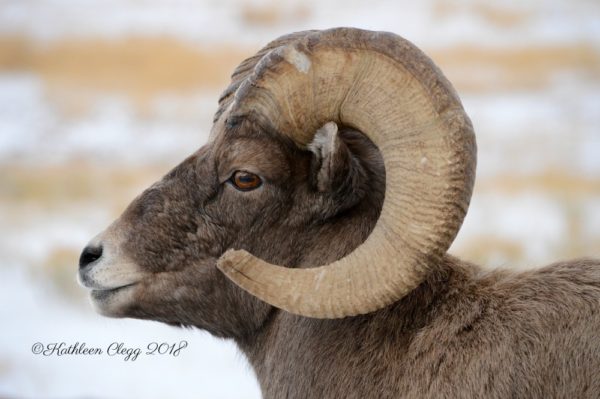 If you have the time, you can also ride a sleigh or wagon out into the refuge to get a closer look at the elk. Visit the Visitor's Center to get your tickets and instructions, along with other important information.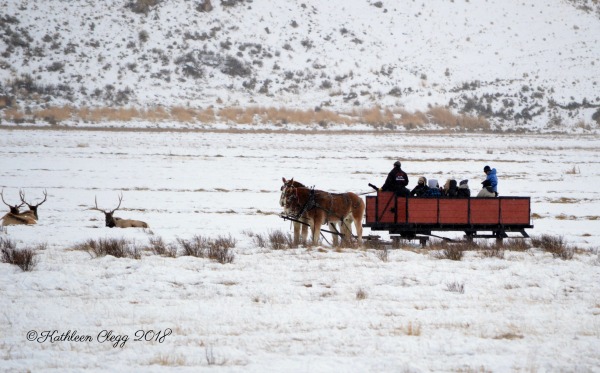 Jackson Town Square
No trip to Jackson would be complete without a walk through the town square. At each corner of the square sits arches made from elk antlers to lead your way. The arches have been in place since 1960. If you walk around the town, you can find other arches and decorations as well. Aren't they neat? The antlers are collected on the refuge and put up for public auction each year.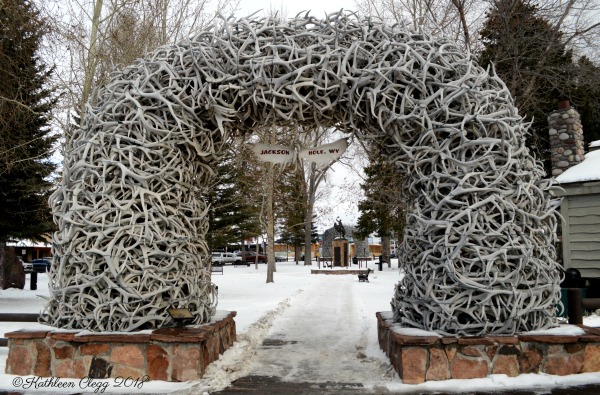 In the middle of the town square sits this statue of Cowboy Stub Farlow and his horse Deadman, sculpted by Bud Boller. In my mind, it's a perfect depiction of the settlers of the area, after the Native Americans.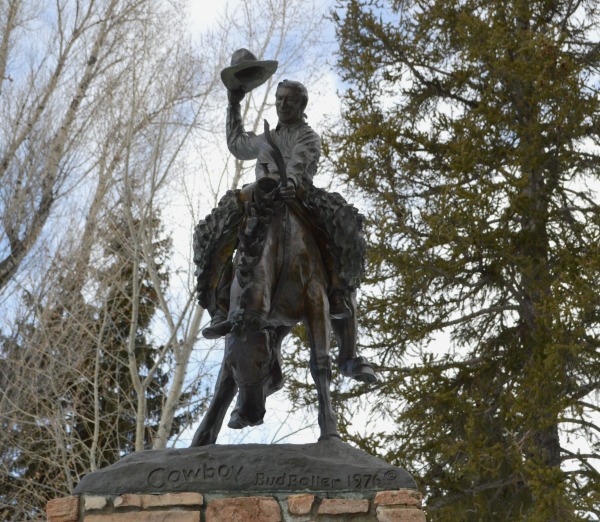 Have you heard of the Million Dollar Cowboy Bar? Established in 1937, it's a fun place to meet up with people and do regular bar stuff. It is famous for it's unique western décor and has hosted some very famous musicians over the years. I haven't been there in a long time, but it was fun when I went.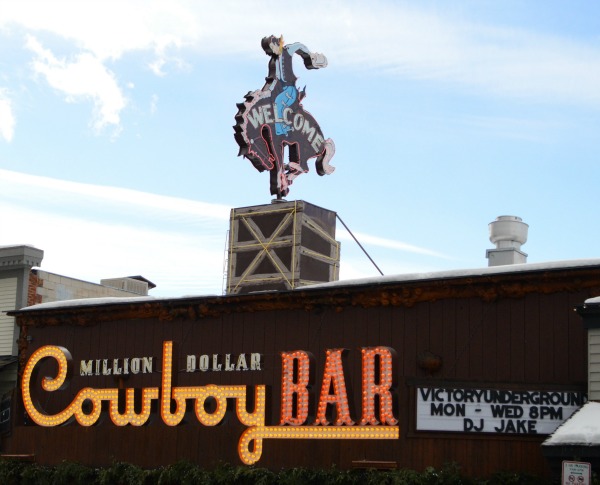 Of course, no trip to a town like this would be complete without walking through the unique shops that line the town square and beyond. It's fun to walk through them, but be prepared for some sticker shock. Keep your eyes out for trinkets made from the elk antlers that may have been bought at auction.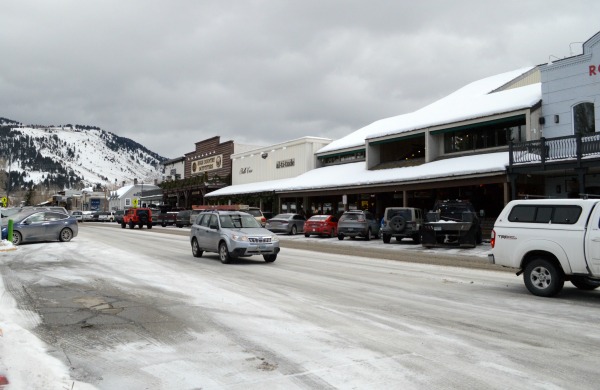 Palisades Reservoir
On our way back to Idaho Falls, we drove past the Palisades Reservoir, which I love in the summer. It the winter, it is a thing of beauty. The reservoir supplies the water to the towns and farmers down river, but also provides for loads of entertainment in the summer.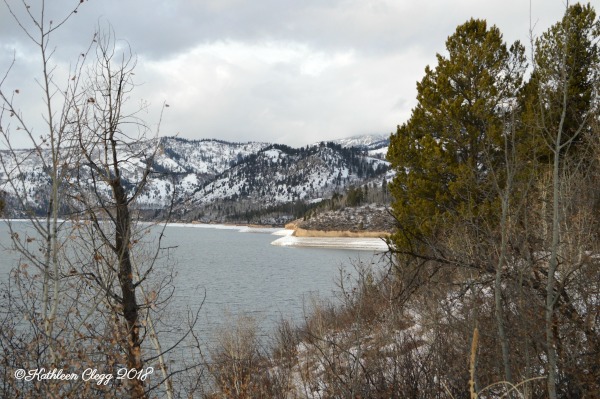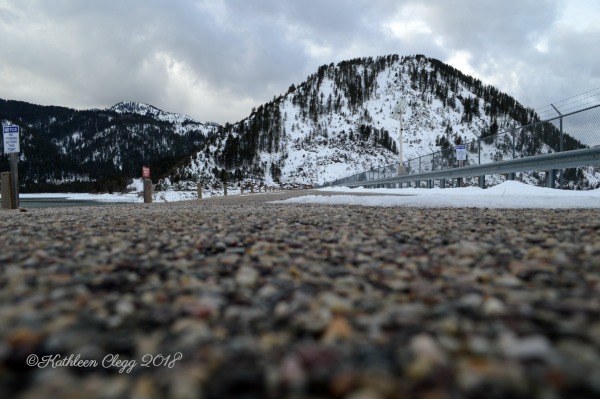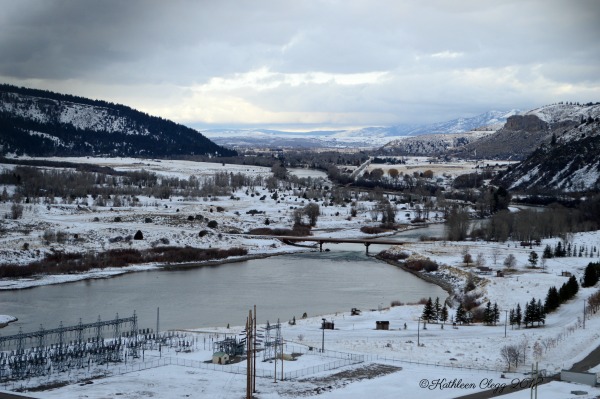 Additional Things to do
If you're looking for other things to do on your day trip to Jackson Wyoming, here are some options.
Go skiing at one of their three ski resorts. (winter)
Go white water rafting. (summer)
Go hiking or mountain biking in the Grand Tetons (summer)
Go snow mobiling through Yellowstone (winter)
Watch a rodeo
Go star gazing
Visit the Children's Museum
Step into one of the many art galleries
Visit the National Museum of Wildlife Art
Go dog sledding (winter)
Tips:
Follow the rules on the signs at the Elk Refuge
If you're driving to Jackson in the winter, be sure to check the road conditions
Pack a blanket and some extra water and food in the car for emergencies
Bring a good set of binoculars
If you're a photographer, bring a good camera with a telephoto lens
Do NOT approach the wildlife!
I hope that you will enjoy your day trip to Jackson Wyoming. It's a beautiful place to spend some time and who knows, maybe you will fall in love with it and stay.
Pin for Later Please!
Related Posts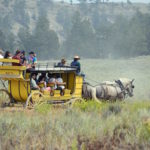 Visit Yellowstone National Park