Alaska is undoubtedly one of the most beautiful and unspoiled places I have ever been. When I wrote the post My 5 Favorite Places to Travel in the World, Alaska made the cut. A few years ago we took a Denali Highway Road Trip, because I wanted to see a little more of Alaska than the places on the main road. I was not disappointed with my views in the least.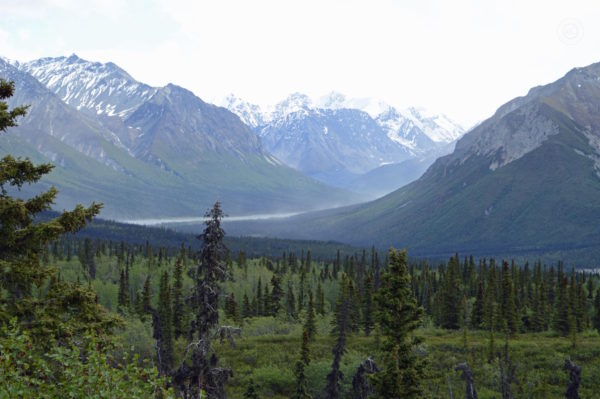 To be sure, this was not the longest road trip we have ever taken, but we had limited time, so we used the two days we had. A little background about us, because we are probably weird to a lot of people, but we go after our dreams, even if they take us awhile.
Our Introduction to Alaska
Awhile back, something like 15 years ago, my husband took his first trip to Alaska for a hunt. I didn't talk to him for the whole 2 weeks he was gone. When he got home, he talked non-stop about the beauty of Alaska and how much he loved it. This happened 2 more times before I went to Alaska the first time, which was actually on a cruise for my dad's birthday and not in the same area at all. I thought it was very beautiful where we were though.
The next spring, we decided to take a fishing trip to the Kenai Peninsula of Alaska. Oh my goodness, that place is amazingly beautiful. Again, not in the same place as he hunted, but beautiful all the same. We talked about it and decided to try to buy some land in Alaska.
We put it to a family vote and it passed, yay! He searched online for a piece of land we could buy and with change (as in cents) we had been saving for a couple of years, we bought 8 acres of Alaska, just north of Denali National Park. Mind you, we bought it on the internet, so we really prayed a lot about it to make sure it was the right piece.
Now, our Alaska trips are to our property, working our tails off for a month, building a cabin and camping. We finally got electricity last year, but before that, we did without. We are using trees from our property, so it's hard, back breaking, wonderful work.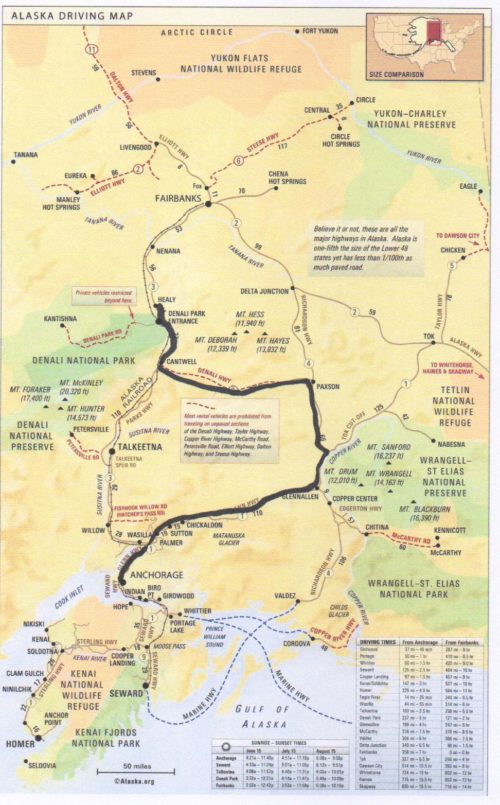 Anchorage to Paxton
When we went up in 2015, we flew into Anchorage and I decided I wanted us to get to our property a new way, instead of just up the main road. We took 2 days and made the trip from Anchorage to GlennAllen to Paxton then Cantwell and finally up past Healy. It was early June, so it was still chilly and the mosquitos were amazingly annoying.
I took probably 500 pictures in those 2 days because there were so many things to see. Sheep Mountain was probably one of my favorite things to photograph. I love all the colors and the ruggedness about it. When the clouds moved, the colors changed. So pretty.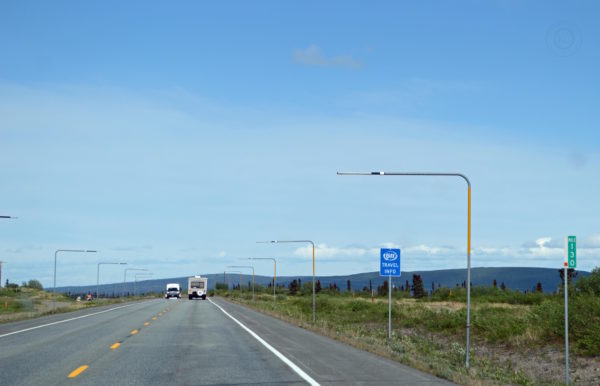 I took this photo because we were debating about what those poles that stick over the road do. I don't recall seeing lights on them. Do they measure snow levels? Does Alaska get that much snow? If so, I might be very afraid, since my husband would like to retire there someday.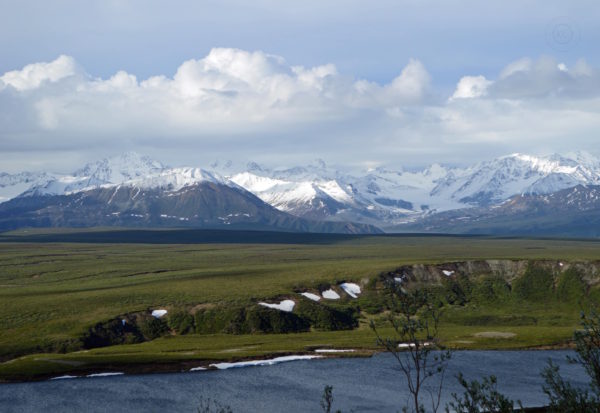 I don't actually know 100% what this is a picture of, besides a river with a snowy mountain. I'm pretty sure it's the Mount Drum range, but I'm not 100% positive. It's pretty though. Don't you think?
Paxton to Cantwell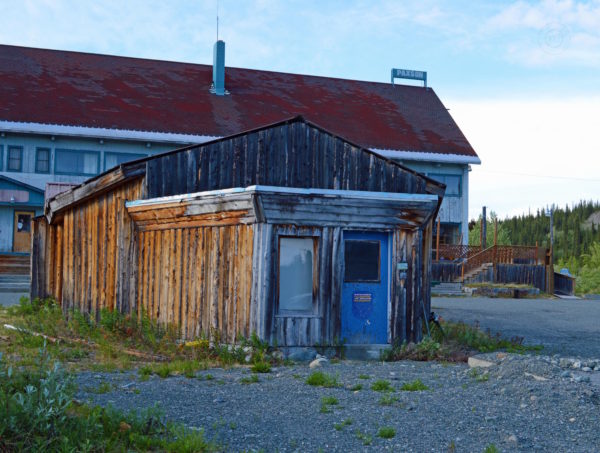 This is an abandoned hotel and gas station at the Paxton turn off. It was begging to have it's picture taken. I took about 50 pictures of it. Love the blue door.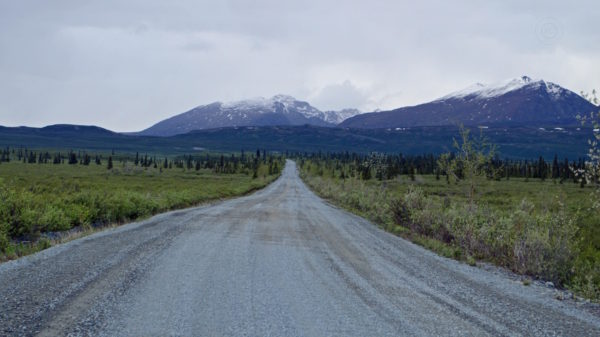 This is the Denali Highway. Yes, it is not paved. If you come here and are renting a vehicle, ask if you can bring it here first. There are some unpaved roads you can't take rental cars on. We had a truck.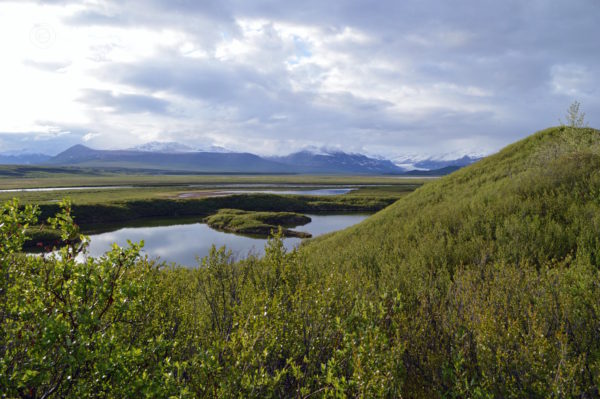 Just gorgeousness. I love the landscapes in Alaska.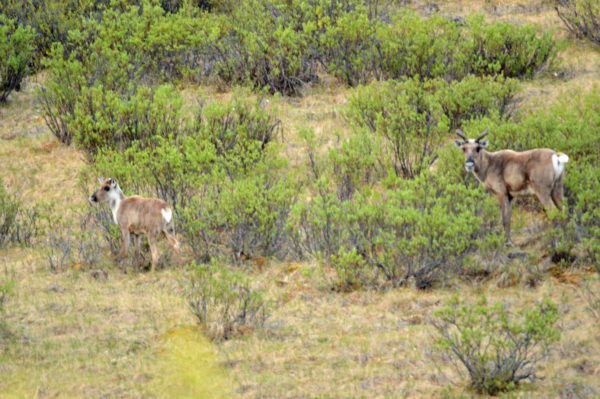 Our first caribou spotting. They were kind enough to let me take some photos. I was trying out a new lens that was crazy big. However, I was not super successful with it because my eyes are not awesome and it doesn't auto focus.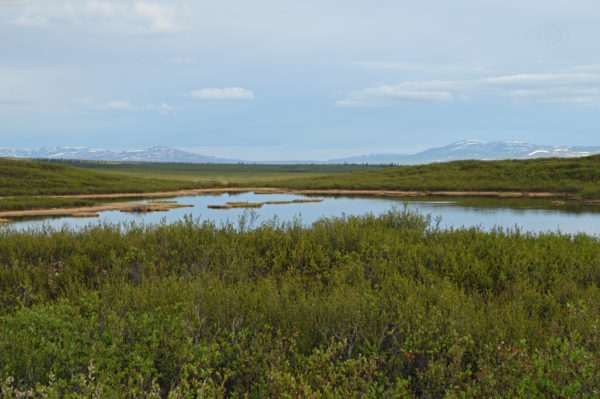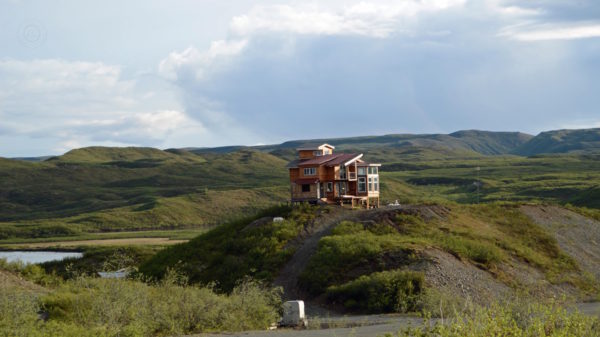 This place must have a great view. My husband said it's an outfitter station. A week or so after we were on this road, a man was attacked by a bear near here. He was injured badly, but he lived. Amazing. Watch yourself if you're out here.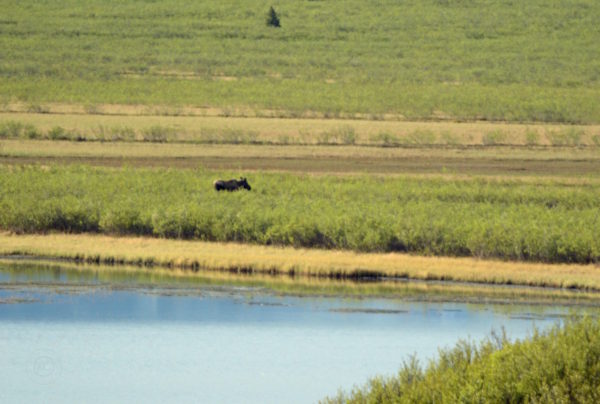 We saw this moose wandering around. We actually saw quite a few moose. Not too close to the road though. Be sure you don't drive so fast on the road that you miss the wildlife. Sometimes it is hard to spot them.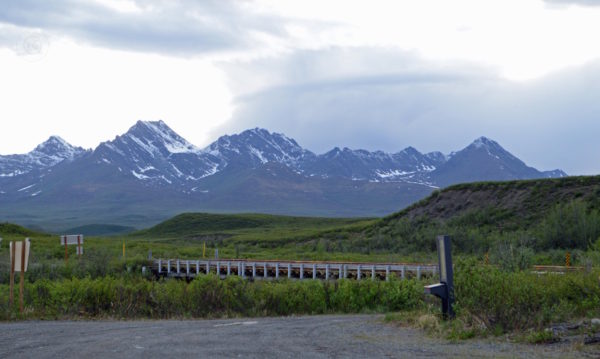 We camped here for the night. Great view right?! We had a little stove that we cooked on, so no camp fire. I took this photo at about 10 pm. If you're cooking or camping, make sure you clean up after yourself well and don't keep anything with a scent in your tent. Bears have amazing noses and they are hungry, trying to bulk up for the winter. Also, bear spray is something handy to have with you all the time.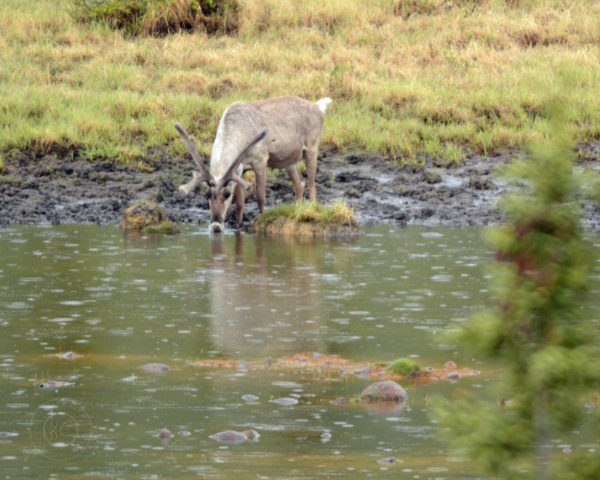 We saw this guy across the stream. It's crazy to me how much their antlers change over the summer. They get so much bigger and are not fuzzy by fall.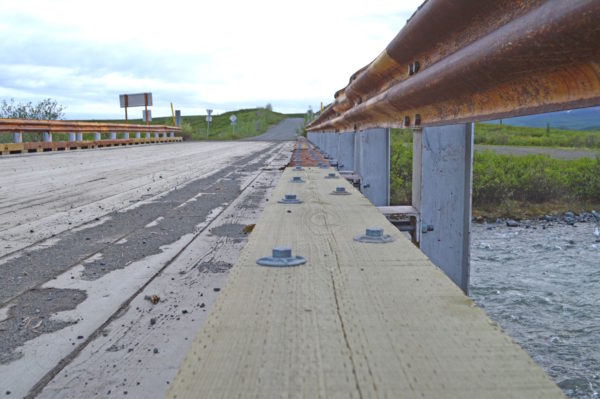 I thought this was a neat bridge, with all the different textures and colors going on around it. I was actually laying on the ground taking the photo.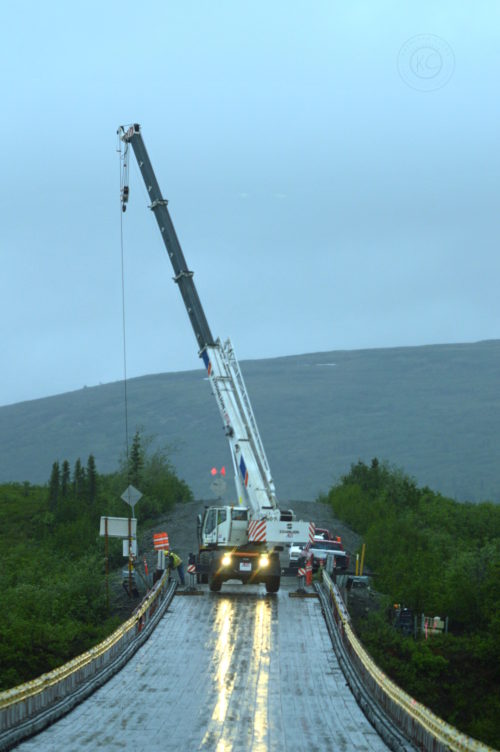 Be prepared to take your time. This crane was doing some repair on the bridge across the Susitna River. We had to wait here about 90 minutes. It put a little wrench in our works, but we watched a few moose for a lot of that time.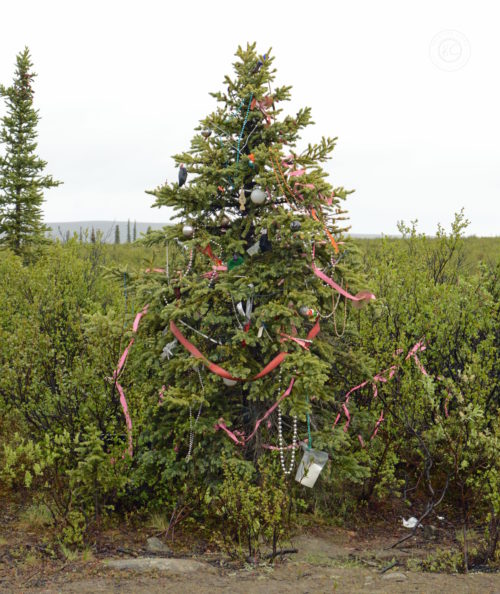 I don't know the deal with this tree. It doesn't fit in with what is happening around it. We wondered if someone planted their Christmas tree and it just started to grow. My husband added a fishing lure to the tree, but everything else was already on it.
We Made It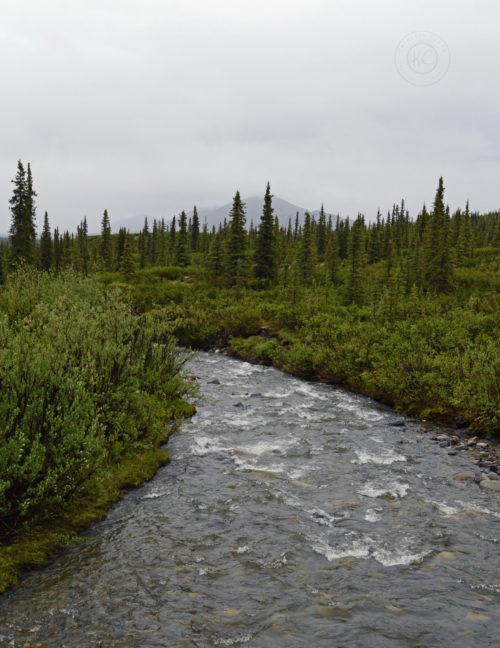 Then we made it to Cantwell and turned north. Alaska is an incredibly beautiful state, that is about the size of a third of the lower 48 states all by itself. There is loads of area to explore. I really enjoyed our drive on the Denali Highway before the start of our month of hard work. We're hoping to finish the cabin this year, but hopefully I will be able to get some fun in too.
10 Quick Tips to Survive
Bring all of the food you will need, plus a little extra
Fill up your gas tank before you get to the end of the pavement.
Bring bear spray and know how to use it! If you don't know, watch this YouTube video.
Clean up after yourself. Bears have amazing noses and you don't want them in your food.
Don't leave anything in your tent with scent. Again, bears.
Bring a camera with a zoom lens. You will want it.
Bring enough blankets if you're camping. It can get cold at night.
Drive slow so you don't miss the wildlife.
Don't just look near the road, look off into the distance and near the water.
Have you been to Alaska? Do you think a Denail Highway road trip is in your future?
PS I'd love for you to subscribe for my emails. I only send two a month. You can subscribe in the upper right hand of the sidebar.