The saying goes, "All work and no play makes Jack a dull boy." That also applies to me and what drew me to the Historic Naper Settlement. I spent most of the month of May in Illinois, helping my parents pack their house and sell some things they didn't want to take on their next adventure. We worked hard and needed a break. I love historical places, so a trip to the Naper Settlement in Naperville was in order. Somehow, in all the trips I took to visit them, I had never been. It was my last shot.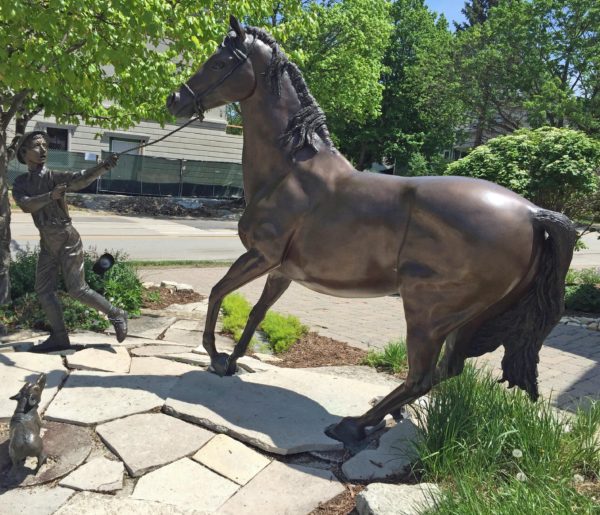 History
Built in 1883, the Martin Mitchell House is the centerpiece to this outdoor museum of historical buildings that were originally built in various places around Illinois or are re-creations of buildings. The Martin Mitchell House, built by George Martin, is the only building on the site that is in it's original location.
In 1936, daughter Caroline Martin Mitchell donated the home and surrounding 212 acres to the City of Naperville, with the request that the home would remain a museum in perpetuity. In 1969, the Naperville Heritage Society was interested in saving St. John's Episcopal Church from demolition. They raised funds to have the church moved to the grounds of the Martin Mitchell House and the Naper Settlement was born.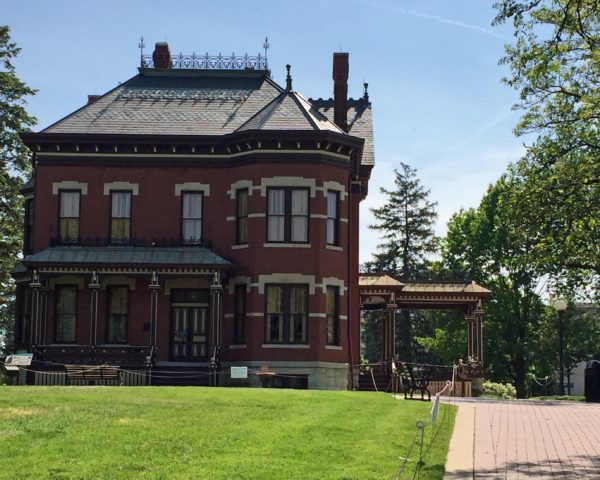 Martin Mitchell House
This is the only building in the settlement which requires a guide to walk you through. The tour is included with your admission and our guide was very knowledgable. One note, which I did not know until I took the two photos below, no photos are allowed in the home. That's a real bummer because there are some really interesting things in the home.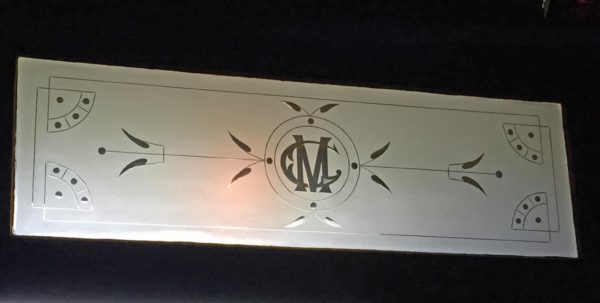 The tour lasts 30 minutes and the guide will not only tell you about the building of the home, but stories about the family as well. For example, George and Sibelia Martin had four children. One of their daughters, Elizabeth, was a little person. In those days, little people were hidden away, but not in this family. Every effort was made to ensure her health, comfort and happiness, such as building furniture in her size, like the small chair in this photo. It made my heart happy to hear this fact.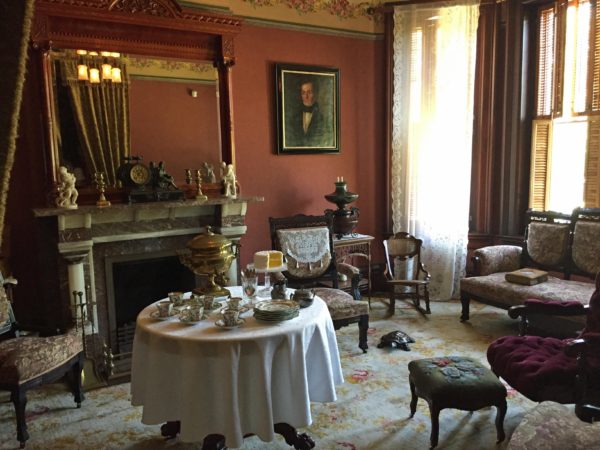 Blacksmith Shop
This Blacksmith Shop is a recreation of a late nineteenth century shop that was located in Naperville. The tools inside were donated by the family of Henry J Wohead.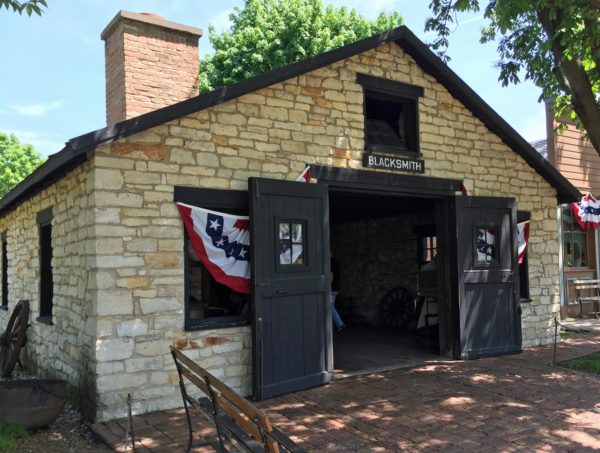 This plow is one used with a horse to plow fields. My dad told me he used to plow his grandfather's fields in West Virginia with one just like this. That was surprising to me, but it probably shouldn't have been. My dad comes from humble beginnings.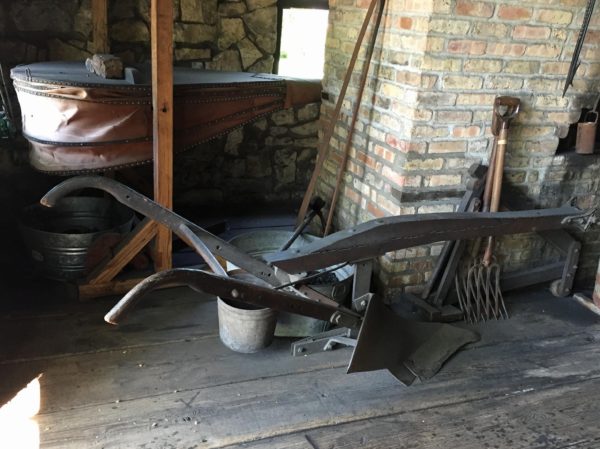 This is a foot operating grinder. Although my dad told me this, when you visit the settlement there are people in most of the buildings dressed up in outfits of the time who will give presentations and answer your questions.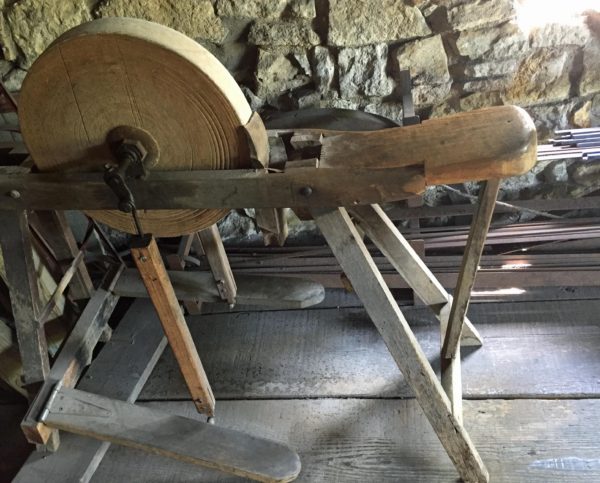 Fire House
The Naperville Village Fire Department was established in 1874 after several buildings in Naperville when up in flames. It was a volunteer fire department at that time. It was later moved from downtown to Naper Settlement.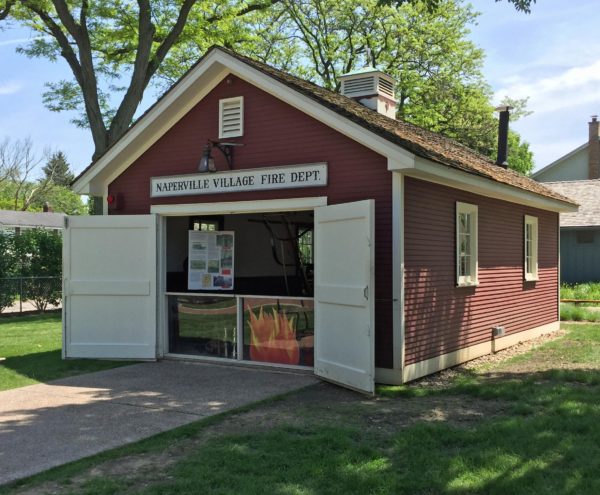 This is the first pumper owned by the fire department, named Joe Naper. It was used until 1916.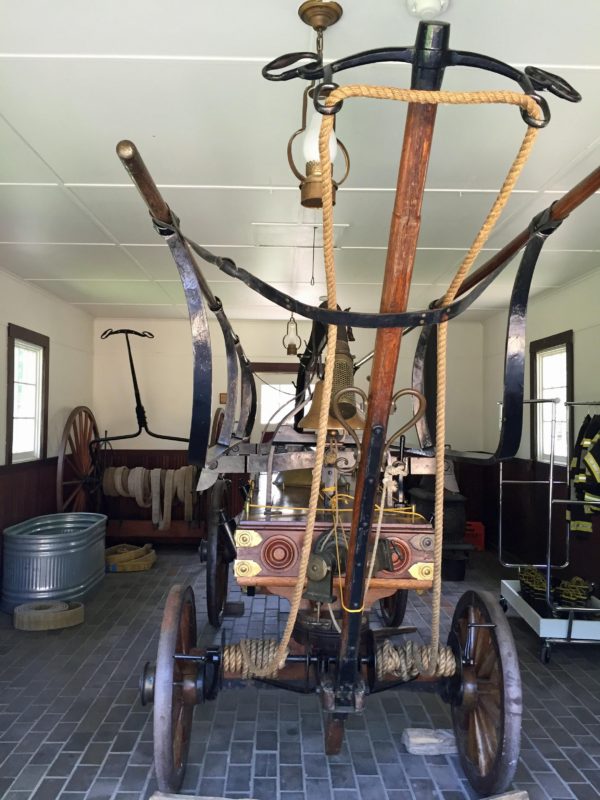 School House
This is a one room schoolhouse of the time. There was a person there to tell us all sorts of things about schools of the time. My dad went to school in a school like this and was telling us about it some as well. The school rules here written on the board and I don't think they would be very popular now.
Obey thy elders.
Speak only when spoken to.
Idleness is sinful.
Busy hands maketh a quiet mouth.
Cleanliness is next to Godliness.
Stand thy body tall to recite.
Hold thy tongue when others speak.
Honor thy father and thy mother.
Give thanks for life's blessings.
Children should be seen and not heard.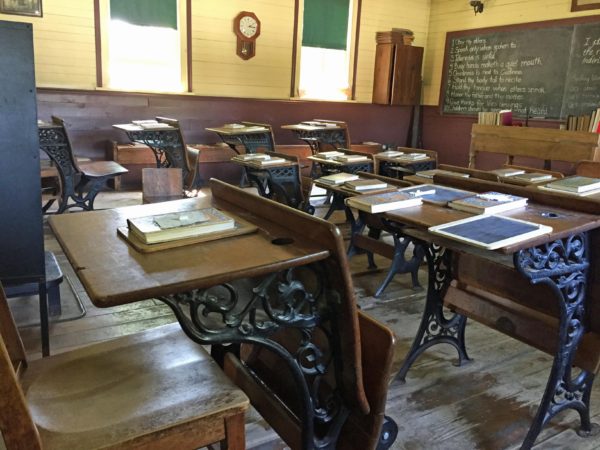 This is a window to the meeting house that was also used as a school house. The meeting house was built in 1841 by German immigrants. It hosted various church services, library and town meetings.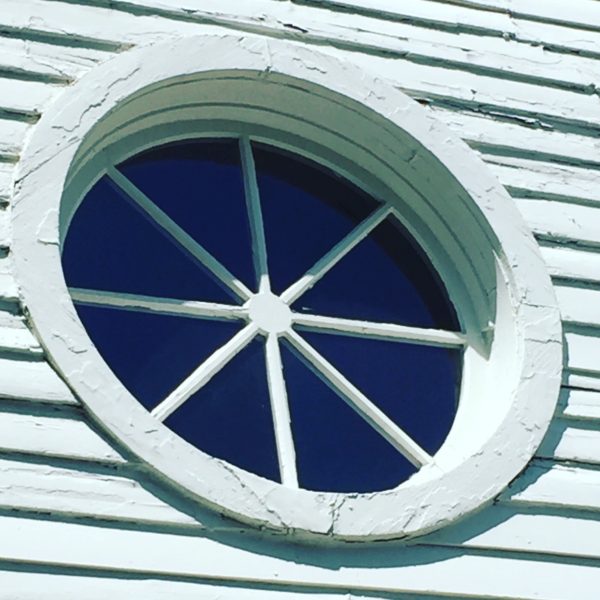 Living Quarters
I was very interested in this log home because we are currently building a log cabin in Alaska. This one is a little smaller than ours will be, but not tons smaller. However, we will have less people living in ours. This one housed about 7 people and had an attic bedroom. Isn't it cute? It was built in the 1840's in Jonesboro, Illinois.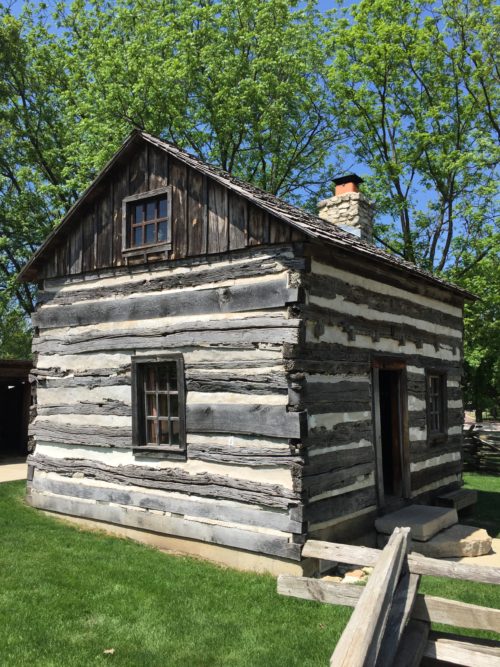 This is the Haight House and was originally built by the family of James Naper, brother of the city's founder. It was purchased and refurbished by John Haight and moved to the settlement in 1986. It has had various uses over the years, like a residence and an outbuilding. Currently it is a playroom for kids who visit the Naper Settlement.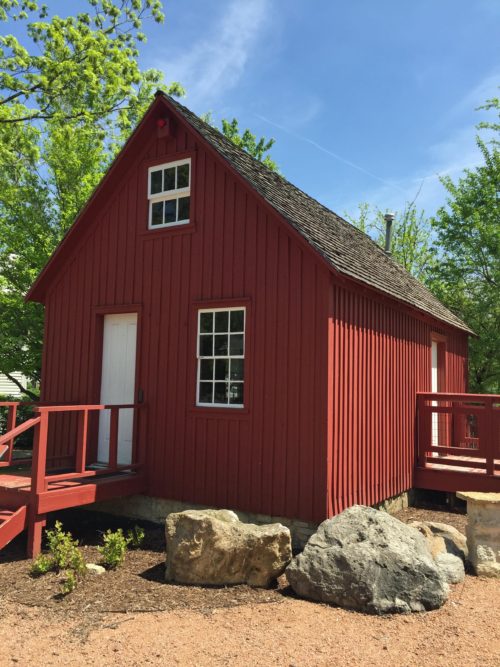 Play Area
A covered wagon is attached to the children's playground and is situated so the kids can get inside. After all of the packing we were doing, I was joking with my step-mom that she would have had to fit all of what she wanted to keep in this wagon if she wanted to move. I think that would be very hard for any of us these days.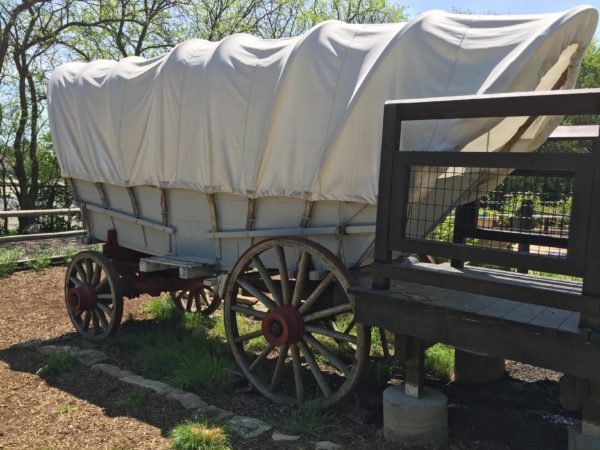 It Ends at the Beginning
Century Memorial Chapel, built in 1864 and was the first building moved to the settlement in 1970.  Today it is used for special events and weddings. We were told you have to book two years in advance to have a wedding here. I didn't even know my husband two years before I married him. It's very beautiful inside.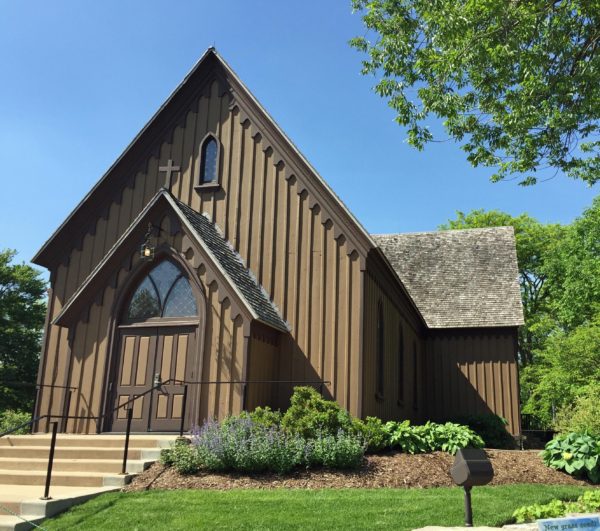 I really enjoyed my visit to the Naper Settlement. While I shared a lot of photos and information here, you won't be bored if you visit. There are a lot of other buildings and an indoor museum for you to explore. If you love historical areas, I highly recommend a trip.
PIN FOR LATER