Driving the Alaska Highway is a long drive, but so very worth the time it takes to do it. We've done it four times now and seen different things each time. One place that really caught our interest was the Sign Post Forest, in Watson Lake, Yukon. Such an interesting and unique place.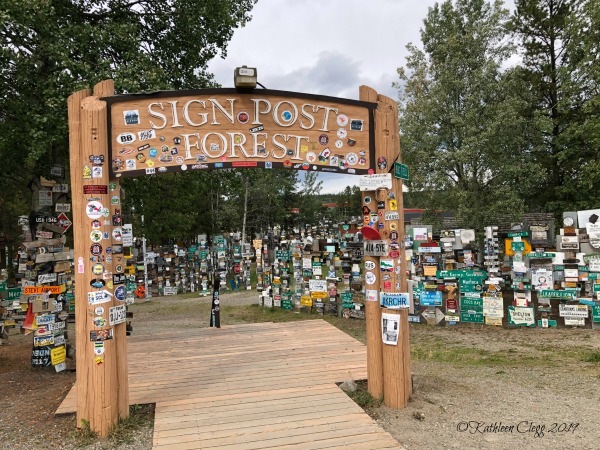 History of the Sign Post Forest
The Sign Post Forest was started in 1942 by an injured US GI, Private Carl K Lindley from Danville, Illinois, who was brought to the aid station to recuperate. In 1942, there wasn't a town of Watson Lake, but a military air base and airport.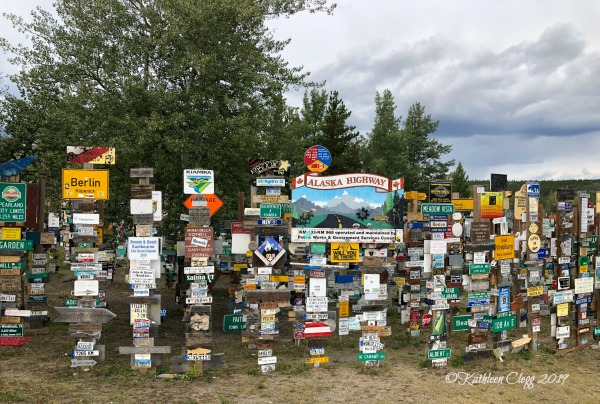 Private Lindley's commanding officer assigned him the task of painting the directional sign. He was seriously homesick, as you would be if you'd been injured and you had no family with you. While he was painting the sign, he decided to add a sign of his own hometown. Thus, the start of something really cool.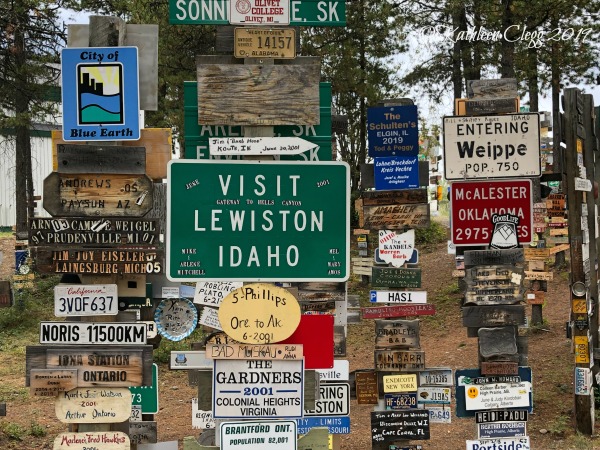 Visiting the Sign Post Forest
The Sign Post Forest is located on the Alaska Highway, at mile marker 635 (KM marker 980), in Watson Lake. You really can't miss it. There is a little store next door with groceries, gas, a laundry, restrooms and a little fast food restaurant, that isn't super fast to be honest. I didn't eat there because of the gluten, but the rest in my party did and liked it. It's mostly fried food.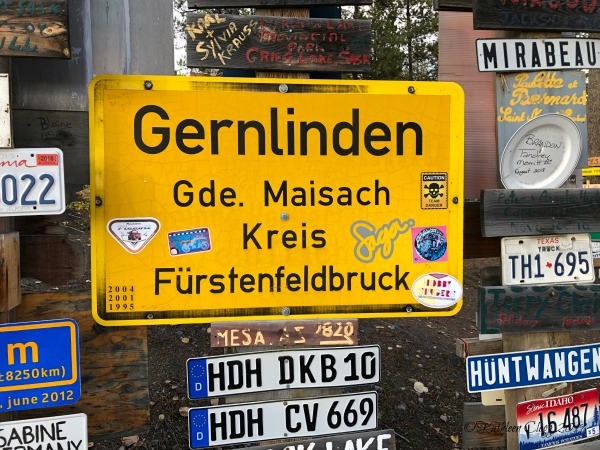 There is a little Visitor's Center attached to the forest that is opened 8:30-4:30, but it wasn't open any of the times we were there. You can freely walk around and look at all the signs.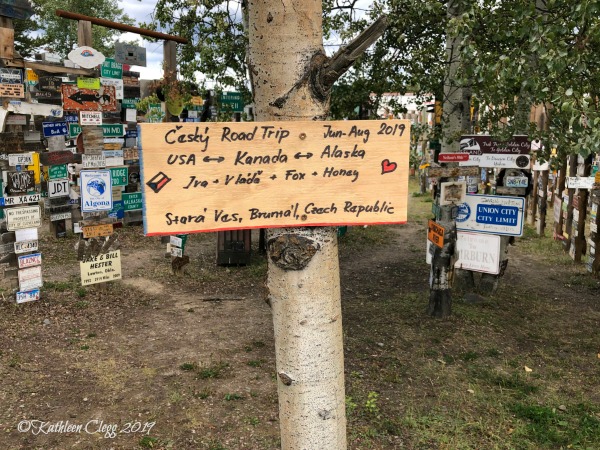 Look for These Things
At some point, a Civil War sign was installed. I'm guessing someone took this sign without asking and planted it here. Not sure how I feel about that at all.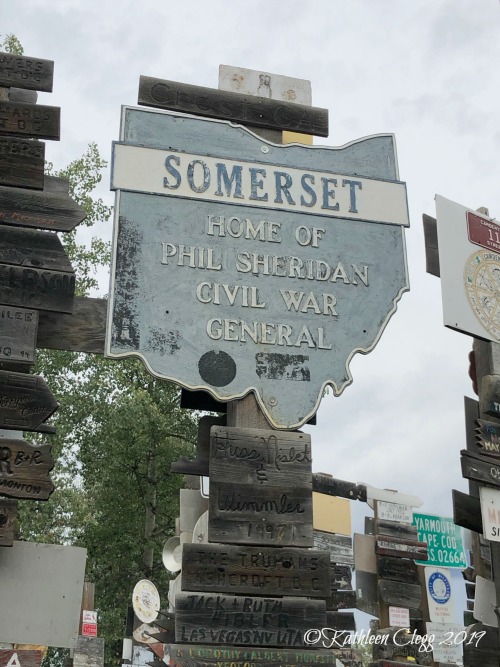 If you're traveling with kids, they might enjoy all of the heavy equipment in the forest. They wear signs as well. There are also a few picnic tables for a nice lunch spot. The first time we visited, there was an engine from a train. It wasn't there this year.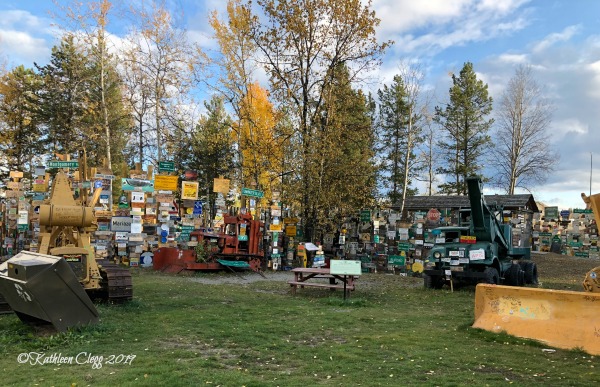 Find the cute bridge in the center of the Sign Post Forest. Covered with signs, it's a great place to take a picture with your travel mates.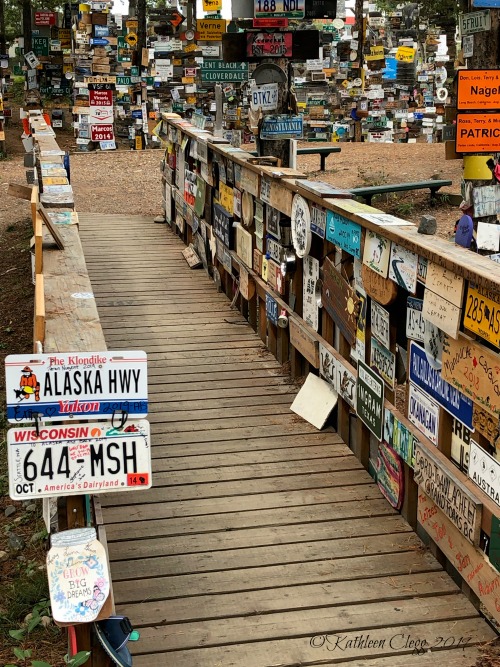 Add Your Own Sign
Today, the Signpost Forest has between 72,000 and 80,000 signs, depending on who you listen to. Each year the number of signs increases by about 1000 signs.
During our last stop in Watson Lake, we planned ahead and brought our own sign. Yay! You don't have to ask permission to add a sign, but you do need to bring your own supplies. Since my husband is a builder, we happened to have a drill in our truck.
If you're planning a drive on the Alaska Highway, check out the Alaska Highway Road Trip post for some tips.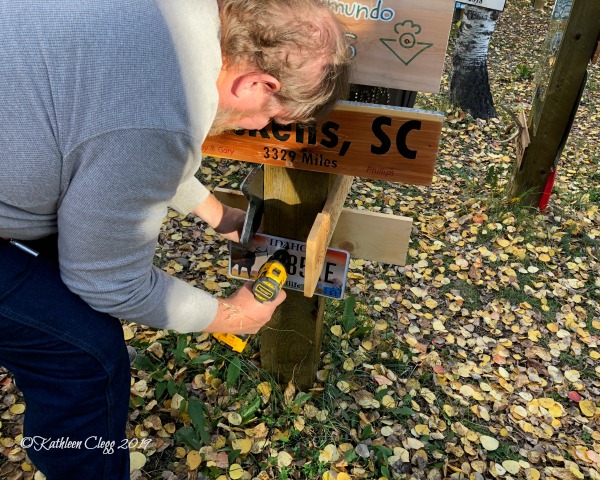 The Idaho license plate at the bottom of the pole is the sign we added. Because I'm a little goofy, when we pass through again, I'm sure I will go see if it's still there.
The Sign Post Forest is a great place to stretch your legs because no matter which way you drive, it will have been awhile since you were able to go for a walk. It's a really fun stop for sure and so interesting. Have you been to the Sign Post Forest? What's an odd and interesting thing you've seen in the travels?