If you're a foodie, you know that Memphis is known for some of the best barbecue on the planet. It's not for nothing either because I couldn't get enough. Sometimes though, you want something else. You want to know the amazing Memphis restaurants that aren't barbecue. I'm here to help.
As with my 4 Mostly Great Memphis Barbecue Restaurants post, I will tell you that the service at all of these restaurants was excellent and they were all clean. So very nice to catch so many restaurants that have my big three, good food, good service and clean!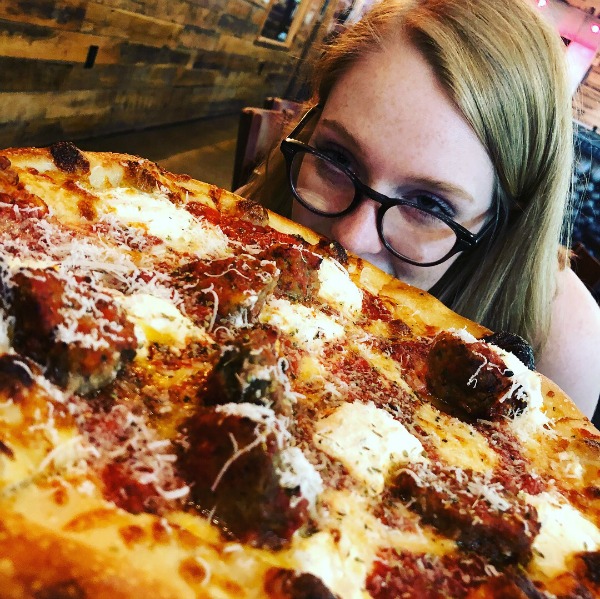 Amazing Memphis Restaurants that Aren't Barbecue
Pizza
Aldo's Pizza Pies
100 S Main St
Talk about a surprising treat! We actually just walked into Aldo's because it was close and smelled good when we walked by. I'm so happy we went in. This became a favorite of my daughter and I. They have amazing pizza.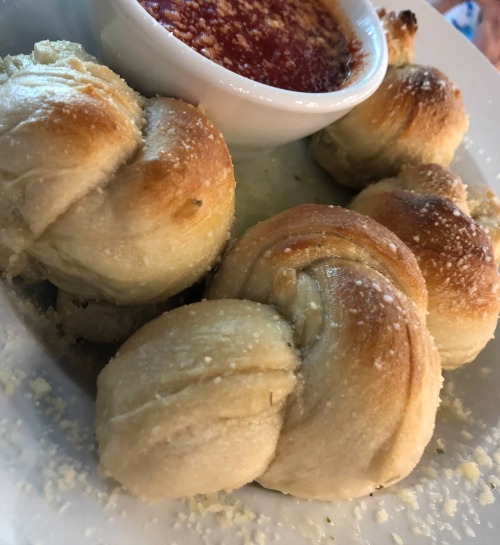 Aldo's has a lunch special of a giant slice of pizza and a drink for $5.00! Love that. Plus their appetizers are amazing. Our favorite was the garlic knots, but the Bruschetta Trio was so good too. You have to park in one of the city garages and walk in because Main St is closed to vehicles.
Burgers and Sandwiches
Huey's
77 S 2nd St
Huey's has several locations around town and again, everything we tried was really great. The onion straws were my favorite thing, so yummy. They are famous for their burgers, but they have a lot of different sandwiches too. Their chicken salad is quite good.
Trolley Stop Market
704 Madison Ave
The Trolley Stop Market is a farm to table restaurant, with local ingredients. It's like having a farmer's market on your table. They have a pretty broad menu of burgers, sandwiches, salads and even pizza. We really enjoyed the food and probably should have gone more than we did.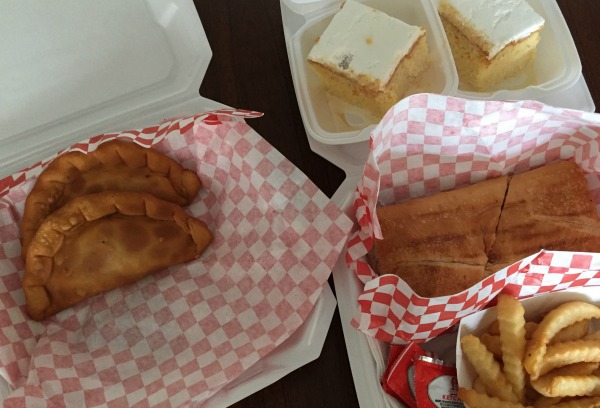 Cuban
Havana's Pilon
143 Madison Ave
Havana's Pilon always has people sitting in tables on the sidewalk outside of their restaurant at lunch time. It gets really crowded. For my birthday, my friend Candice sent me a giant meal from this restaurant and my, oh my was it delicious. Their empanadas are a treat everyone should try. They close at 7:00pm, so it you're going for dinner, make it early. They are closed on Sunday.
A Night Out
B.B. King's Blues Club
143 Beale St
Honestly, I didn't go to B.B. Kings Blues Club. I went to a Def Leppard concert instead. However, my mom and daughter went for dinner and to listen to some live music. Both said the food was outstanding, the service great and the music excellent. Sounds like a winner to me. If you're going after about 7pm, you should call for a reservation. They both dressed nice and were over dressed.
Dessert
Cupcake Cutie Etc
109 South Court Street
I've talked about Cupcake Cutie Etc. before, in my 5 Fun Downtown Shops post. I don't think I could ever say enough nice things about the people who own the shop or the product they are putting out. Their cupcakes are made to order, with several flavors to choose from, as well as several frostings. Then, if that's not good enough, you can pick from a slew of toppings. The cupcakes are moist and fresh and so, so good. My very favorite is a chocolate cupcake, with buttercream frosting and coconut on top. They will even sprinkle edible glitter on it. Bonus, you get a free cupcake on your birthday! Guess where I went for my birthday treat?!
La Baguette French Bread and Pastry Shop
3088 Poplar Ave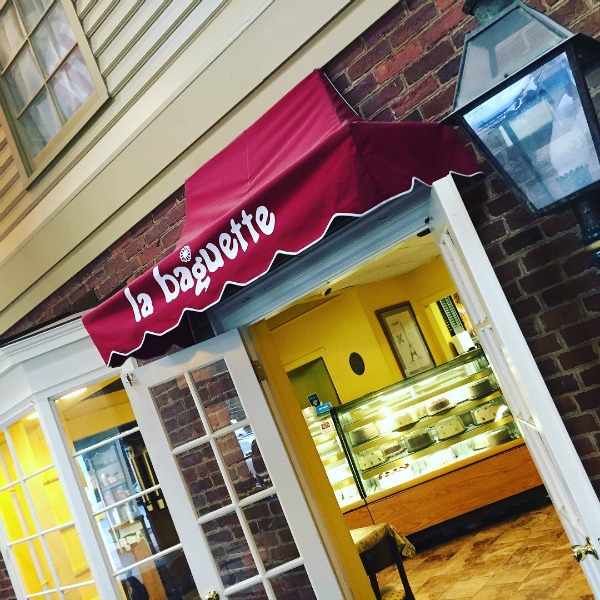 You might know that I spent a year in Martinique, which is part of France, but in the Southern Caribbean. I know, tough life. Anyway, while there, I fell in love with French pastries. Seriously, so good.
When my daughter and I went to the library in Memphis one day, we found this cute little French pastry shop across the parking lot. Of course, we couldn't pass it up. It's not in the tourist areas at all, but it's worth a little drive for sure. They have amazing croissants, little cakes, macaroons, and other delicious things.
Ricki's Cookie Corner and Bakery
5068 Park Ave
In addition to the amazing Cuban food Candice sent me on my birthday, a tin of deliciousness also arrived at my door from Ricki's Cookie Corner and Bakery. I haven't actually been to their shop, but the cookies in the tin were amazing. They were all eaten in short order. If you like the good stuff, seek this shop out!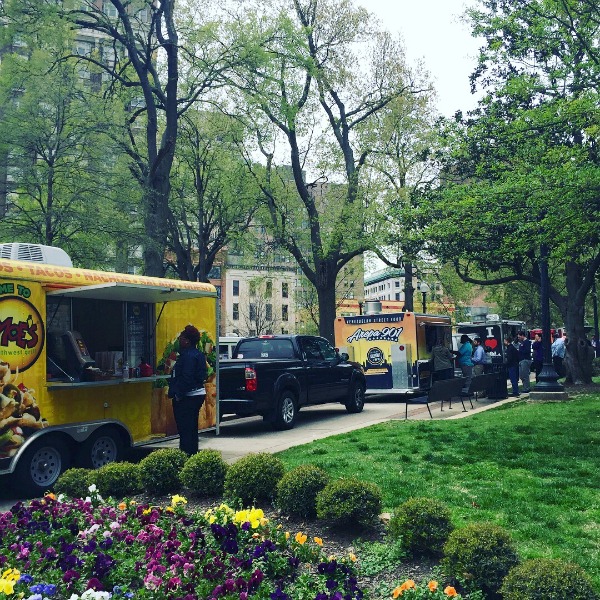 Bonus
Food Trucks
Court Street Park
One day shortly after we arrived in Memphis, my daughter and I were in the elevator of our building and overheard a lady talking about the food trucks. Not one to pass on asking a question when I am curious, I asked the lady about the trucks. After her description, we were intrigued. Alas, it was about 10 degrees that day and we were lunching with little kids, so we had to put it off.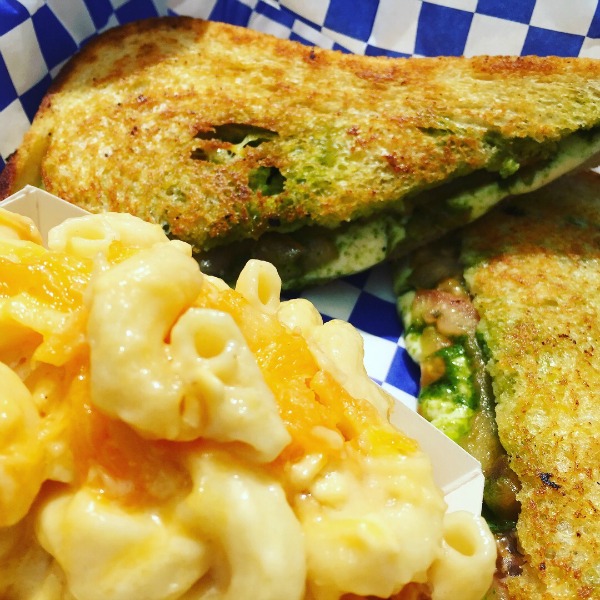 Eventually, we made it to the food trucks and oh goodness, I'm so glad we did. There is all manner of deliciousness at these trucks. Smoked gouda mac and cheese, pesto grilled cheese, pot stickers that are out of this world, kabobs, pizza, the list goes on and on. The taste buds will love you for making the trip.
The food trucks are downtown at Court Street Park on Thursdays, but they travel around town. Check out Choose 901 to find the spot and most convenient day, but don't miss it!
Where Will You Choose?
While spending your time in Memphis, if you follow my two posts, I'm certain you will find some amazing Memphis restaurants that aren't barbecue that are sure to tickle your tastebuds and make your stomach happy. Which place will you go first?
Pin It to Save for Later!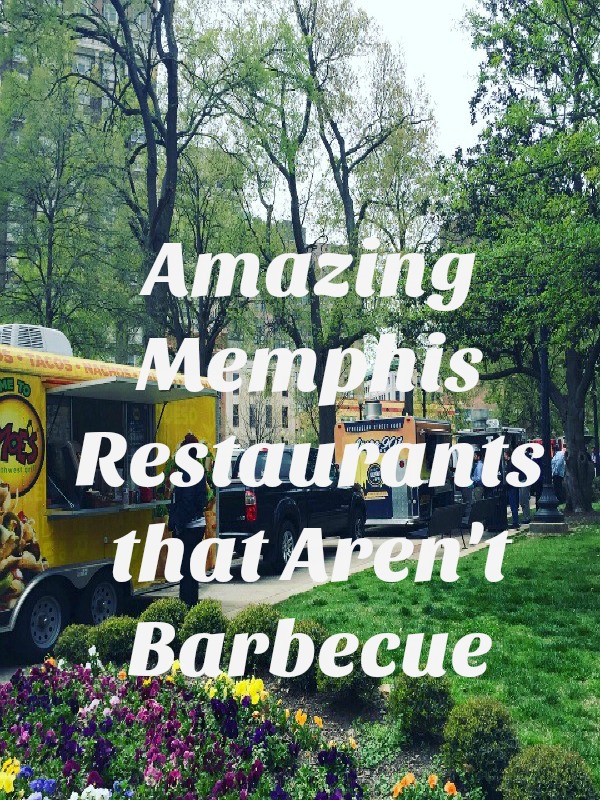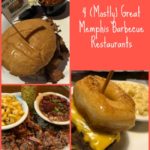 4 (Mostly) Great Memphis Barbecue Restaurants