When visiting Tulsa, Oklahoma in the spring or summer, the Tulsa Botanic Garden is a can't miss place to visit. Full of beautiful flowers, with even an area for kids, it's a true family friendly destination.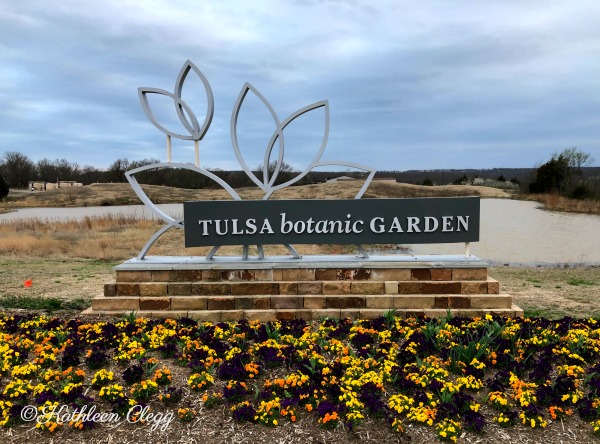 Tulsa Botanic Garden
I was fortunate enough to visit the Tulsa Botanic Garden in the spring, during one of their Tulips and Tunes night in late March. Being from someplace cold, it was so nice to see so many beautiful flowers so early in the year. It was a really fun evening, walking though the gardens and listening to live jazz music.
Children's Discovery Garden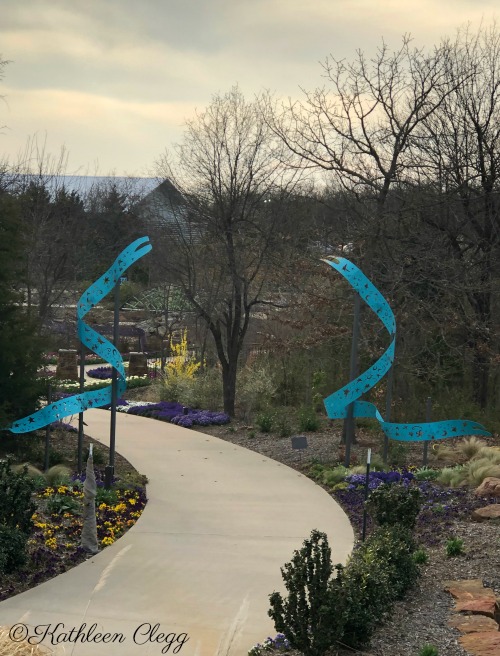 The Children's Discovery Garden is almost two acres of  'wonderland' experiences made specifically for children to walk through and explore. It's not just full of beautiful flowers, but other fun things to experience too.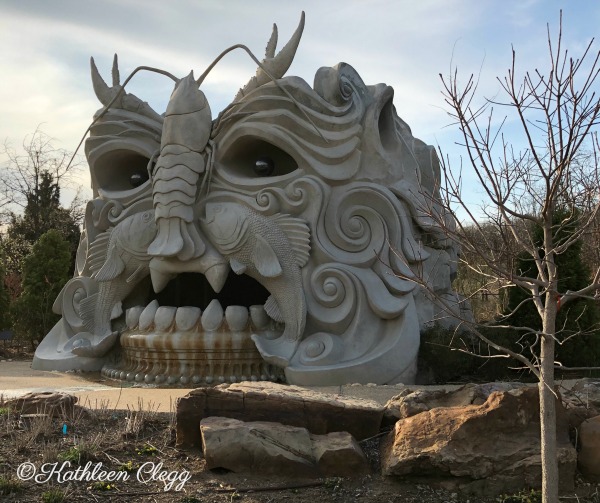 You can walk around the back of the big stone face and even into the face.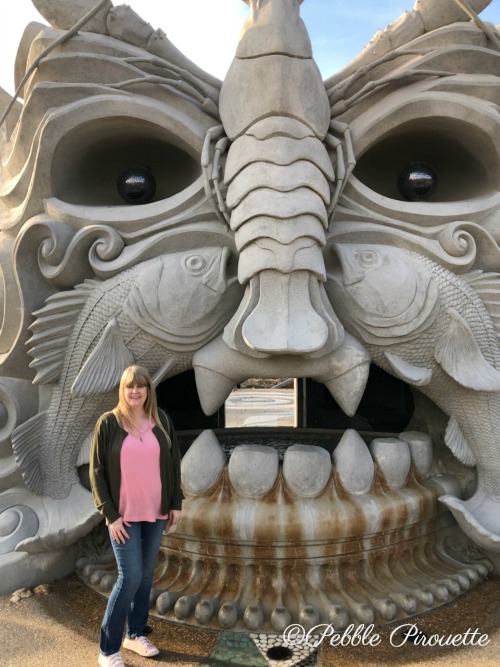 The stream that flows through the area has some fun sculptures of animals like these frogs.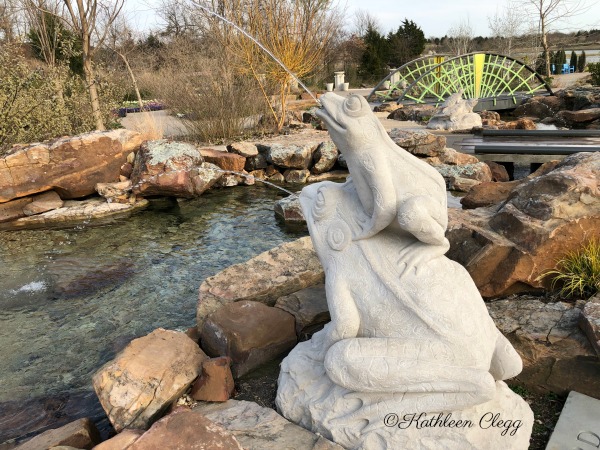 My personal favorite were the turtles. Since living in Martinique, I seem to be drawn to turtles of all kinds.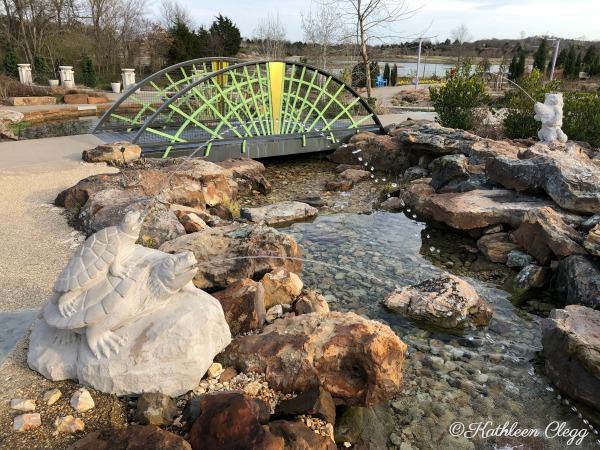 There is a treehouse with these two wooden thrones for the children to relax. Just before you get to the treehouse sits a box full of books to be borrowed. Wouldn't your kids love to sit on the throne and read awhile?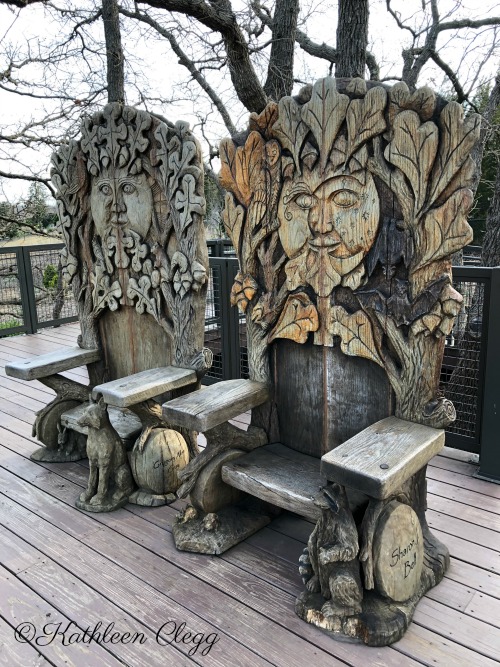 Gorgeous Flowers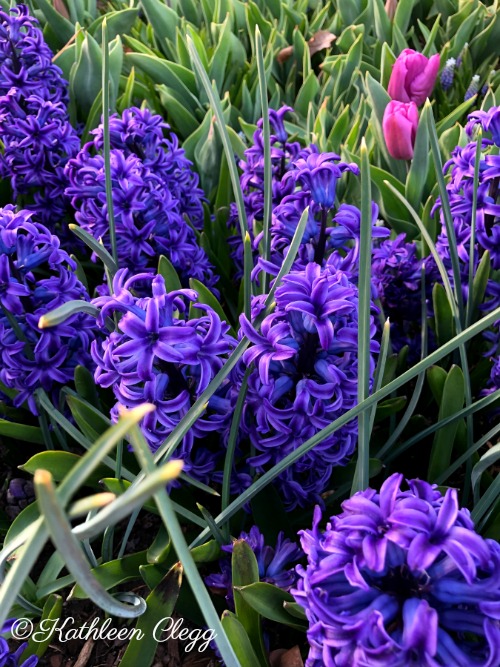 Since you are exploring the Tulsa Botanic Garden, there are of course loads of amazing flowers. I'm not sure which were my favorites, but I certainly loved them all.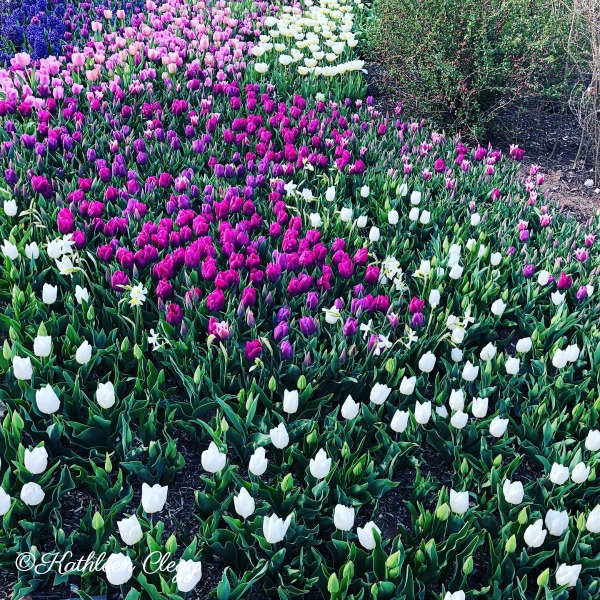 Of course, the tulips were the stars of the show during Tulips and Tunes. I love that they come in such a variety of colors.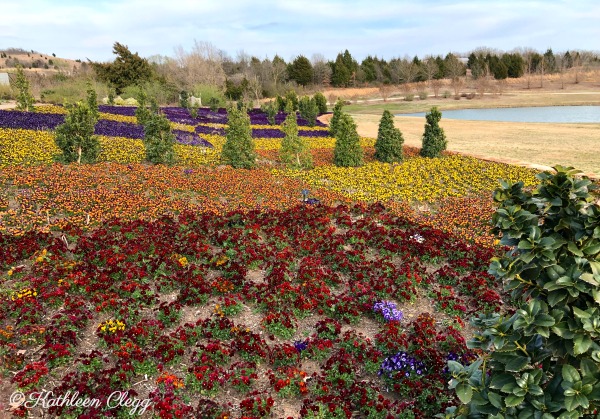 These blue lilacs are so bright and vibrant. They almost look neon.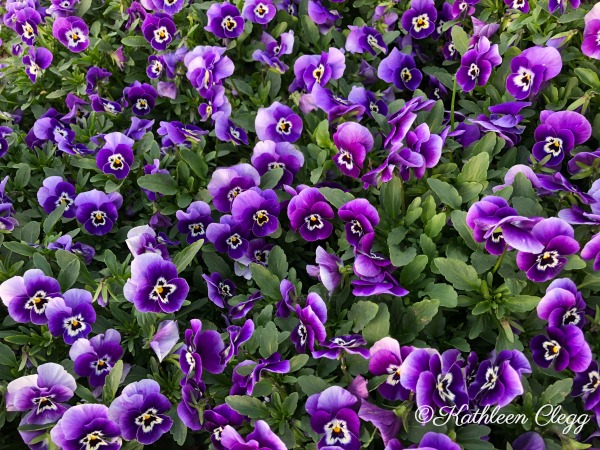 Terrace Gardens
The Terrace Gardens are full of many varieties of flowers. There are ramps and sidewalks throughout the Tulsa Botanic Garden ensuring all visitors can explore all of the lovely blooms.
At the conclusion of our walk through the gardens, we enjoyed the musicians while having a meal on the lawn. It was a nice, relaxing way to spend the evening.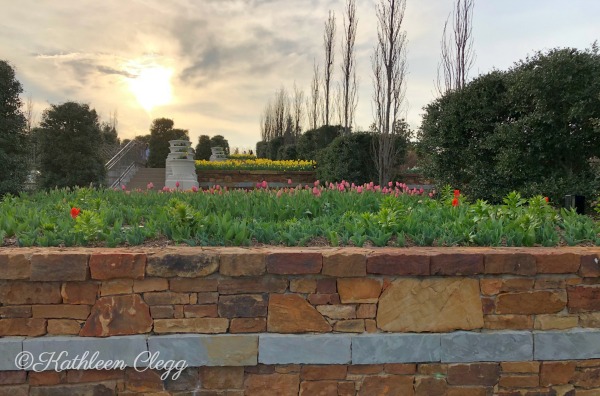 Visiting the Tulsa Botanic Garden was a lot of fun. Be sure that you make time for a visit when you're in Tulsa. If you love botanic gardens like I do, read my posts on the Jardin de Balata in Martinique and the Diamond Botanical Garden in Saint Lucia.