Christmas is coming, whether you're ready or not. I'm sure your to do list and gift buying lists are long and stressful. I'm here to help! I've put together this list of world traveler gift ideas, for the world traveler in your life. Hopefully it will take a little of the stress out of your season, so you can sit back and enjoy your family and friends.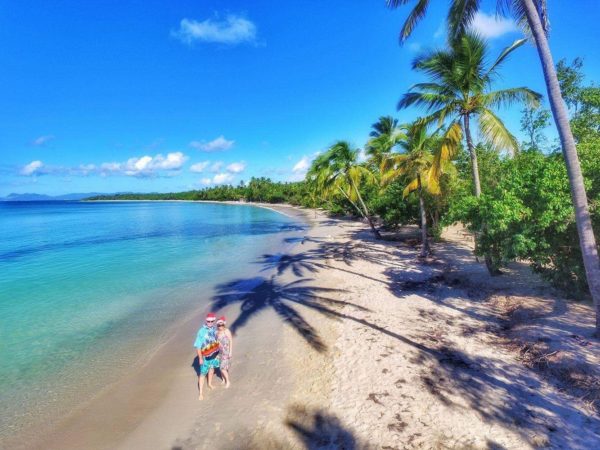 This post contains affiliate and referral links. This does not change your price, but it provides me with a small percentage. Thank you for shopping on my links.
Photo by RM King Photography
World Traveler Gift Ideas
I'm at the stage in my life where I would rather have experiences than most material things. I'm sure there are other people like that too. The thing is, when we travel, especially to countries not like our own, there are some things you just wish you had with you and some things that are just plain necessary. This list will cover those items.
Clothes
Shirts
Taking clothes along that pack well and fit the climate where you will be traveling is probably one of the most important things. For warm climates, I love the shirts from Rock Flower Paper because they are lightweight, don't take up too much space and are comfortable to wear. Plus, they are so pretty.
Wraps
Also from Rock Paper Flower are these beautiful scarves and wraps. They are perfect to keep the world traveler warm on the plane and if you get a light weight one, they can be used on the beach as well. There are many colors and styles to choose from, so the receiver will be pleased for sure.
Flip Flops/Sandals
When we lived in Martinique, I didn't put real shoes on for a year. My feet really hated me the first time I did. Teva and Sanuk are my go to shoes for warm weather. They are so comfy, great to walk in and easy to kick off when the water is calling you.
Electronics
Power Converter
If your traveler is a true world traveler, they will need a power converter. A good universal converter is key. We actually have a small box of converters because we live in different countries a lot, but just take the same electronics with us. It makes life easier. I like this one because it can be used for your computers, phones and tablets. It can't be used for things like hair dryers and coffee makers. (We have a huge one for things like that, but it's not practical for short trips.)
External Battery Charger
Have you ever been somewhere and your phone or tablet ran out of power, with no outlet in site? External batteries are the answer, especially when you are somewhere wonderful and need your phone for photos. I've been traveling with external batteries since they first came out and they have saved me more than one time.
Tablet/E Reader
I think most people who travel a lot also like to read. At least that is my experience. However, traveling with a suitcase full of books just isn't practical. A tablet or e reader is the perfect solution. You can take your books with you easily, plus still have access to email, the internet, Facebook and maps. You have to love the maps. We bought one for my mom because it has everything in one tablet, without breaking the bank. Multi-purpose things are important when you're traveling.
Travel Bags
Luggage
I'm going back to Rock Flower Paper with this category because they have such a variety of bag sizes and prints. I really love them all. See for yourself!
Packing Cubes
Packing cubes are a new concept to me, but really, they are genius! I wish I had thought of them. The idea with cubes is that you can sort what you're packing, so you know where everything is in your bag, and you can take the air out of your items, giving you more room. Love it!
Relaxation Time
Hammock
When we lived in Martinique, we bought some inexpensive hammocks to take to the beach with us. They weren't high quality, but they did the trick short term. We loved laying in the hammocks on the beach. Such a great way to spend some time.
Recently I found this company called Madera Outdoor Co who sells outdoor gear, with a lot of hammocks. They are high quality and come in a variety of colors. A unique thing about Madera Outdoor is that for each hammock sold, they plant 2 trees through their partners around the world. Such a great thing to do. I have the Azul hammock and can't wait to take it to the beach and my cabin in Alaska!
Lightweight Pillow
Madera Outdoor also has a lightweight inflatable pillow that is great for the plane or to put on your hammock when you're relaxing. As with the hammock, it is high quality and each purchase plants one tree!
Eye Mask
An eye mask is really great to have on a long haul flight and when you get to your destination to help with the jet lag. There are some really fancy ones out there, but really you just need something to help you sleep.
Extras
Sketch Pad/Journal
When I travel, I always keep notes on what we see and where we go. I use them for things like detailing photos and writing blog posts. It's my version of a travel journal. A lot of people keep much better track of things than me, but a travel journal is great to have. I was gifted with the first one below and love it!

My daughter is an artist, so she always travels with a sketchpad. She uses it to pass the time or draw when inspiration strikes. It's really great when she's on those long flights.
Water Bottle
Plastic disposable water bottles are horrible for the environment. We've all heard the statics. More than 60 million water bottle end up in land fills and incinerators each day. (Ban the Bottle) It takes 450 years for a plastic water bottle to decompose. (The Balance Small Business) I think we can agree that those statics are horrible. If that doesn't make you scratch your head, keep in mind that it costs about $5.00 US to purchase a bottle of water in an airport. So crazy.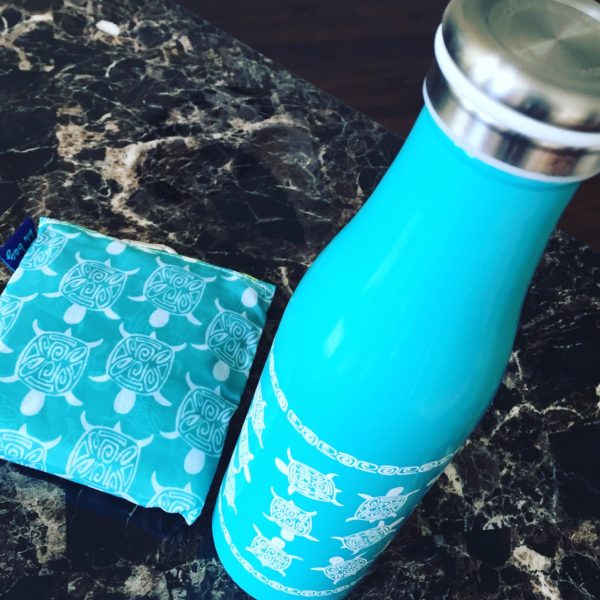 The solution to these things is to always have a reusable water bottle with you. I love, love, love my Blu Bottle from Rock Flower Paper. In fact, it's probably my favorite bottle I've ever had.  It's a stainless steel and keeps drinks hot or cold for up to 12 hours. I've actually tested mine and it was cold longer than 18 hours. Add a couple of ice cubes and it's even longer. Think of how much your traveler can save over time.  Plus, a portion of every Blu Bottle sale goes towards ocean conservation. Love that!
Passport/Credit Card Holder
A passport and credit card holder, with RDFI is almost a must these days. Prior to purchasing RDFI pouches for our credit cards, we had the information off 4 of them stolen in 2 month period. Someone in Dubai was actually trying to buy a truck with my husband's credit card number. Neither of us have ever been there. It's a great gift for sure.
There are many types of holders to choose from, so think about your traveler and get the one they will like the best. They don't cost too much either.
Gift Cards
AirBnB
Gift cards are always one of the great world traveler gift ideas. It will help with their travel budget and maybe even allow them to stretch their trip a few more days. AirBnB is our favorite choice for accommodations when we travel. We usually spend less than a hotel, but get a bigger space and have a kitchen and washer and dryer available. It's perfect for us.
If you use this AirBnB referral link, you can get $40 off your first stay.
I hope this post of 15 world traveler gift ideas help take some of the stress out of your gift giving. I'm sorry I can't help you with your to do list. Mine seems to be pretty long too. I think it's just the time of the year. Do you have a favorite travel gift you've received? I'd love to know what it is because I need some ideas too!
Pin for later please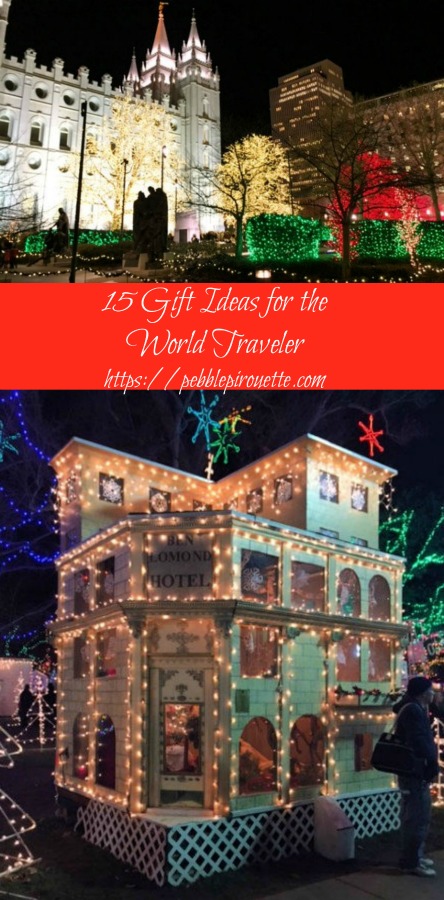 Like this post? Check out these others on Pebble Pirouette: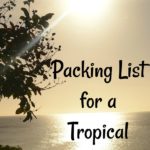 Packing List for a Tropical Vacation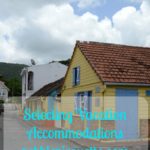 Selecting Vacation Accommodations