Memphis, Tennessee is full of things to do and see, especially if you like barbecue and music. This Memphis 4 Day Itinerary will help you to determine the things you want to do and see and the order to do them.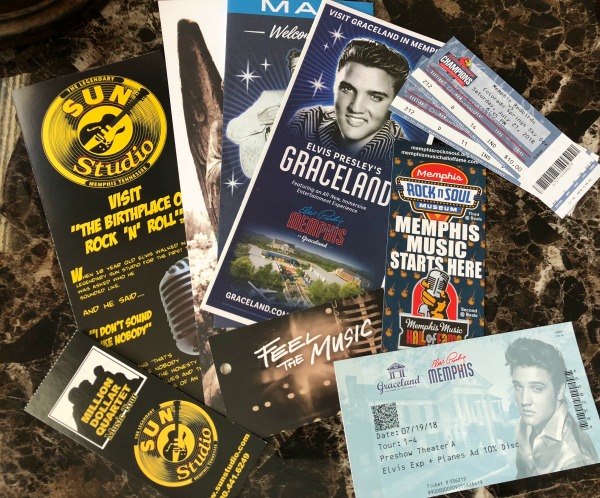 I lived in Memphis for almost a year while my husband built a building. I was happy to go there because I figured it's in the south, so it has to be warm during the winter. Boy was I wrong. There were record breaking cold temperatures and I was not happy. There were full weeks where it was colder in Memphis than it was in both Alaska and Idaho. I tell you this so that if you go to Memphis in the winter, you will check ahead on the weather.
Over the time I was there, I didn't see and do everything, but I had friends who did things they recommended. Most of the things in this itinerary are things I did, but not all.
Day One
Theme: Memphis History
National Civil Rights Museum
450 Mulberry St.
Open 9:00-5:00 every day except Tuesday
2-3 hours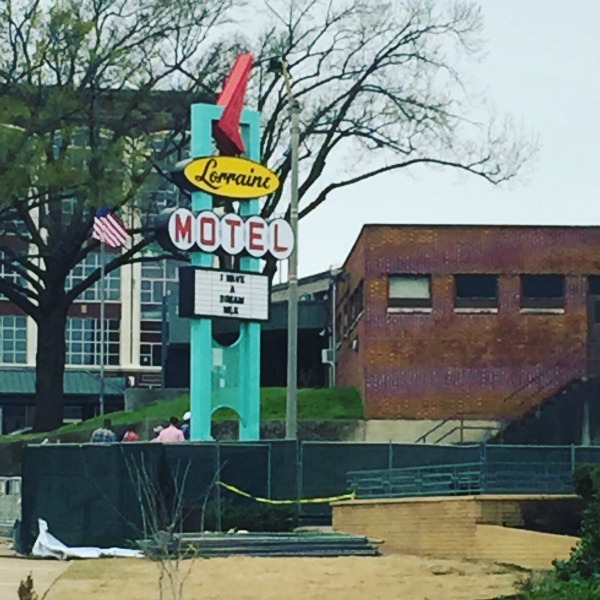 Start your day at the National Civil Rights Museum in downtown Memphis. The history covered in this museum starts during slavery and continues through the 20th Century. It is housed in the Lorraine Motel, which is where Martin Luther King Jr. was murdered in 1968. There was actually a big event marking the 50th anniversary of his death in April.
Central BBQ
2249 Central Ave
Hours Sunday-Thursday 11:00-9:00
Friday-Saturday 11:00-10:00
When you're finished at the museum, you will probably be hungry. Just behind the museum you will find a delicious barbecue restaurant called Central BBQ. Do yourself a favor and walk over for great meal.
After lunch, take a mural tour of downtown. There are so many murals and they are all excellent. Most of them highlight the history of Memphis. You can see the locations of the murals on this post titled Memphis Street Art. It's quite interesting.
Peabody Hotel
118 S. 2nd Street
30 minutes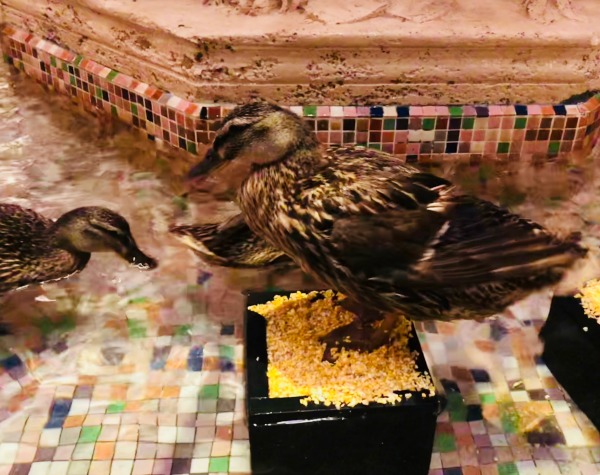 While you're walking around, stop into the Peabody Hotel and see the ducks in the lobby. They are quite pampered. If you get there at either 11:00 am or 5:00 pm, you can see them being lead by their caretaker, either in or out of the lobby.
Cupcake Cutie etc.
109 S Court Ave
If you need a snack, I highly recommend Cupcake Cuties on Court Ave. They are the best cupcakes and they are made to order while you wait. It only takes a few minutes.
Slave Haven
826 N. 2nd St
Open 10:00-5:00 June-August
10:00-4:00 September – May
60-90 minutes
I wanted to go to this so bad, but wasn't able to. We're going back to Memphis for a day or two and I think I'm going to fit this in. Slave Haven details the history of the Underground Railroad. That is so fascinating to me since I read the book The Narrative of Fredrick Douglas, the life of an American Slave.
This evening, head to Beale Street and do a little club hopping and listen to the music of Memphis. There are plenty of places to eat on Beale Street. There are loads of police on the street in the evening, so it's a safe place. Do mind your wallet though, just in case.
Day Two
Theme: Recharge with Nature
Memphis Botanical Garden
750 Cherry Road
Open daily 9:00-4:30
Botanical gardens are a really great place to visit to reset from all the tourist activities and this one has received 5 stars. I recommend arriving as close to 9:00 as you can and spending 3 hours exploring and then eating at the onsite restaurant Fratessli Café. I haven't eaten there, but I've heard it's really great. Lunch is only served from 11:00-2:30, so keep that in mind.
Elmwood Cemetery
824 S Dudley
Hours Monday-Friday 8:00-4:30
Saturday 8:00-noon
This will sound weird, but after lunch, head to Elmwood Cemetery and explore the oldest Victorian Garden Cemetery in Memphis. You can take either a walking or driving tour through the cemetery and hear some really interesting stories about the people buried there. Stop into the office on your way in for a CD and map.
My mom and I spent some time at Elmwood Cemetery and really enjoyed learning about Memphis's history. You can read about my visit and get a taste of the cemetery here.
Huey's
Various locations
Hours based on location
Are you hungry from your touring? For dinner, try Huey's for a really great burger or sandwich. They have several locations, so find one close to your hotel. My favorite thing on their menu is actually the onion straws. So good. They also have live music some nights.
Day Three
Theme: Music
Memphis Music Hall of Fame
126 Beale Street
Open Daily 10:00 – 7:00
This was a fun place to visit. It's full of memorabilia and information from the music scene in Memphis. See costumes and instruments from the greats like Elvis and B.B.King. You can read more information on this post.
Sun Studio
706 Union Ave
Open daily 10:00 – 6:15
1 hour
I really loved Sun Studio. I got to visit with my dad, which was a treat in itself. It was another very interesting place to visit and learn about the start of Rock n Roll. The guide had a lot of insight and great information. You can read more detailed information on this post.
Graceland
Elvis Presley Blvd
Hours vary, but something around 9:00-5:00 daily
3-4 hours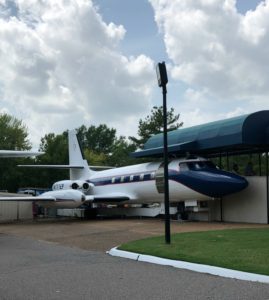 When you're finished at Sun Studio, you can take the free shuttle bus to Graceland. Graceland is a pretty huge place, so you will be able to spend quite a lot of time there. Before you start your tour, eat at one of the restaurants onsite. There is a good selection of restaurants, sure to please everyone.
Graceland was not what I expected, but it was fun. Some things were over the top and others were quite a lot more normal than I thought they would be. In addition to the mansion, you can tour Elvis's airplanes, walk through the car museum and even spend the night in the hotel. I think if you really wanted, you could spend a few days at Graceland. You can read about my visit here.
Memphis BBQ Co.
709 Desoto Cove
Horn Lake, Mississippi
Hours: Sunday – Thursday 11:00-10;00
Friday-Saturday 11:00-11:00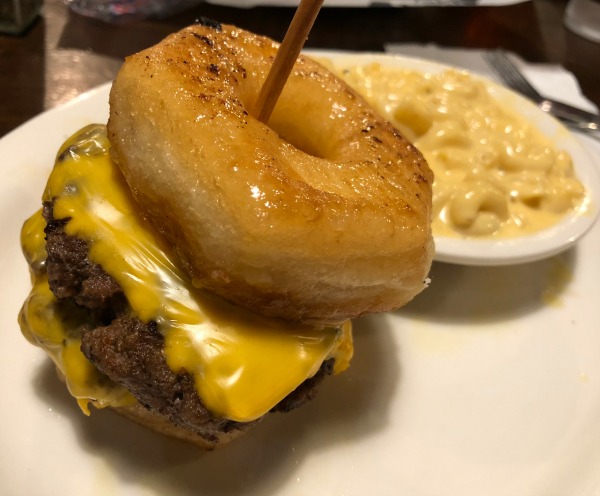 If you're driving, when you're finished at Graceland, head south to Horn Lake, Mississippi and have dinner at Memphis BBQ Co. Yes, it's another barbecue restaurant, but it's so good. I really loved the barbecue in Memphis. Read about four places we tried here. If you're brave, try the donut burger. It sounds weird, but it's so good.
Day 4
Theme: It's Mostly About the Kids
Memphis Zoo
2000 Prentiss Place
Hours Daily 9:00-5:00
This is one of the places recommended by friends with children. I have children, but they are all grown, so I will defer to my friends. They all said it is a really great zoo and that their children loved it. The Memphis Zoo is one of four zoos in the United States with a Giant Panda.
Memphis Children's Museum
2525 Central Ave
Hours Daily 9:00-5:00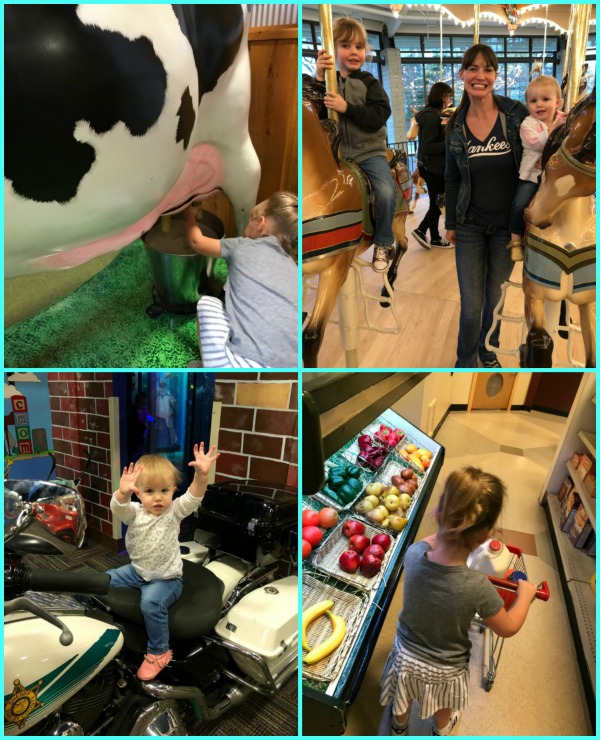 I also haven't been to the Children's Museum, but my friends take their kids there weekly and everyone loves it so much. There are a lot of hands on things for the kids to explore and learn. I've taken my kids to childern's museums when they were younger and they always loved them.
Aldo's Pizza Pie
100 South Main Street Suite 101 (downtown)
752 S Cooper (Midtown)
Hours: Sunday – Wednesday 11:00-10:00
Thursday-Saturday 11:00-12:00
I've only eaten at the downtown location of Aldo's, but loved it so much that my daughter and I went back almost weekly for lunch. They have really great pizza and appetizers. Kids love pizza, so it's a great way to end the day.
Extras:
There are other things to do in Memphis, obviously, but there are also seasonal or scheduled things to do to add to your Memphis experience.
Auto Zone Park
200 Union Ave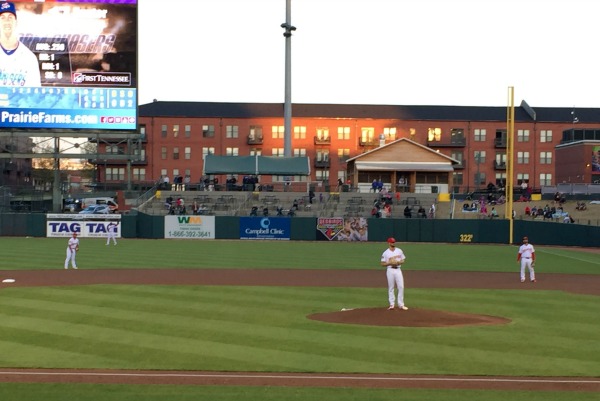 If you're in Memphis April-September, take in a baseball game at Auto Zone Park. The Memphis Redbirds are league champions for 2017 and 2018, so it's good baseball. The park is very nice, the food is good and the prices are not too bad.
Orpheum Theater
203 S Main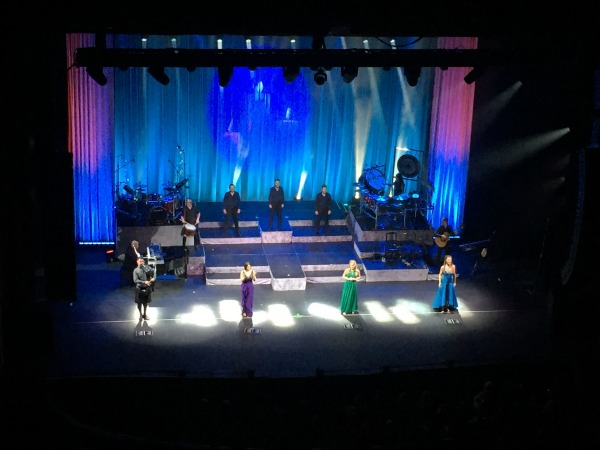 Memphis has a beautiful theater in the Orpheum Theater and they have various types of shows there often. We saw the Celtic Women at the Orpheum and it was such a great show.  See if there is something you want to squeeze into your Memphis 4 day itinerary.
FedEx Forum
191 Beale Street
The FedEx Forum has concerts, basketball games and lots of other events. We saw Def Leppard there and it didn't look like there were any bad seats. It was clean and the staff was friendly.
Bass Pro Shop Pyramid
1 Bass Pro Shop Drive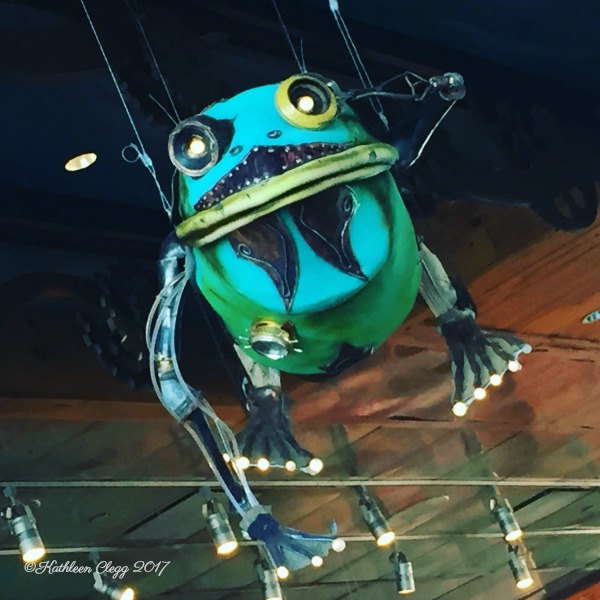 If you have some time somewhere, head to the Bass Pro Shop Pyramid and look around. They have an aquarium, bowling, restaurant, hotel and observation deck. It's a pretty neat place. When you ride the elevator up to the observation deck, there is a restaurant with a bunch of metal sculptures hanging from the ceiling. They are so cool!
I hope this Memphis 4 day itinerary will be of great use to you on your visit. You will be busy for sure, but you will get a good feel of Memphis and have a lot of fun doing it. Have you been to Memphis before? What were some of your favorite things you did and saw? I'd love to know.