In Tulsa, Oklahoma, on Route 66, sits Mother Road Market. What is Mother Road Market you may ask.  I will tell you and even show you. Read on and see.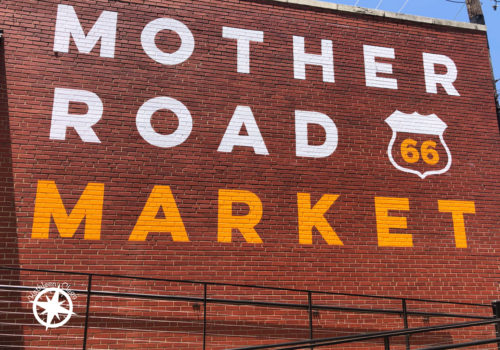 Mother Road Market
Housing over 20 vendors, Mother Road Market is the place to go for fresh, locally sourced food. There are restaurants and shops full of freshness and goodness. You can also find Route 66 and Tulsa merchandise and interesting items for your kitchen.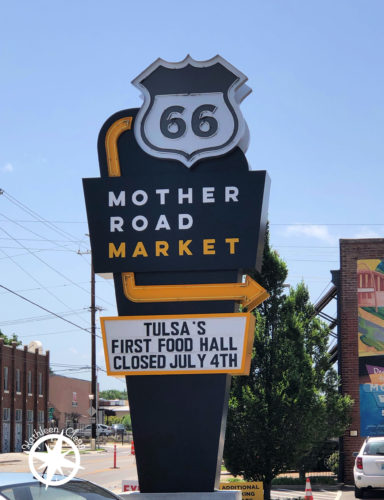 Unique Artwork
The minute you arrive, you will find unique artwork to liven up the building. The art showcases Route 66 attractions that are in the Tulsa area, like the Blue Whale of Catoosa, which is pretty neat. This painting is outside the front entrance.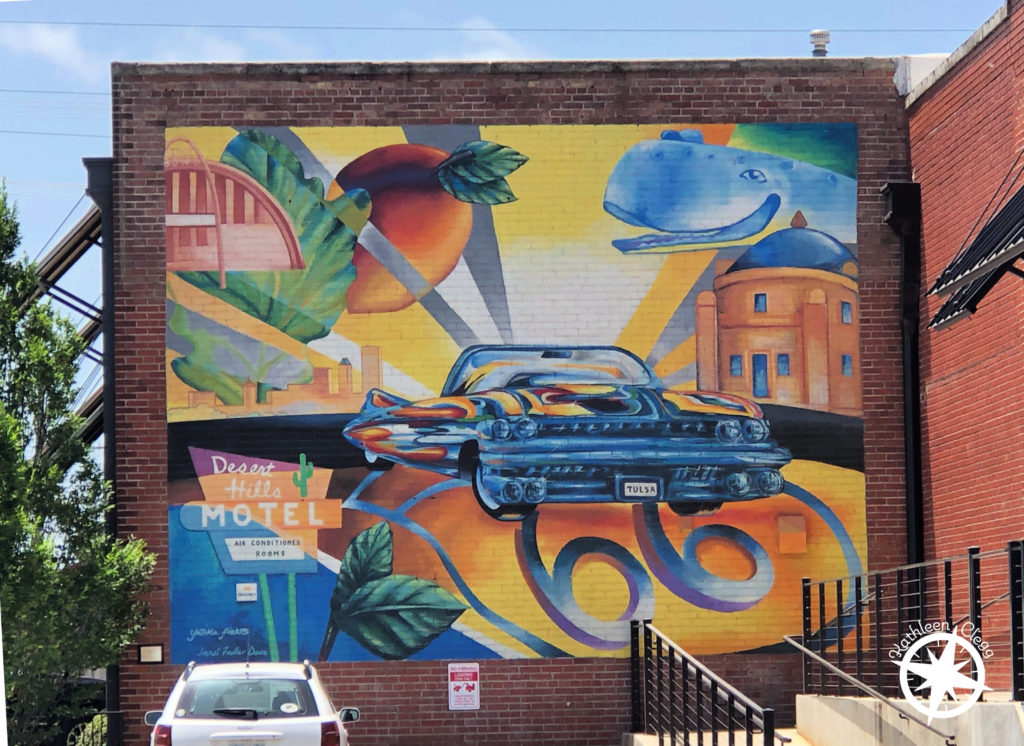 Inside, close to the inside children's play area, this piece highlights other places to see, like Ed Galloway's Totem Pole Park in Chelsea.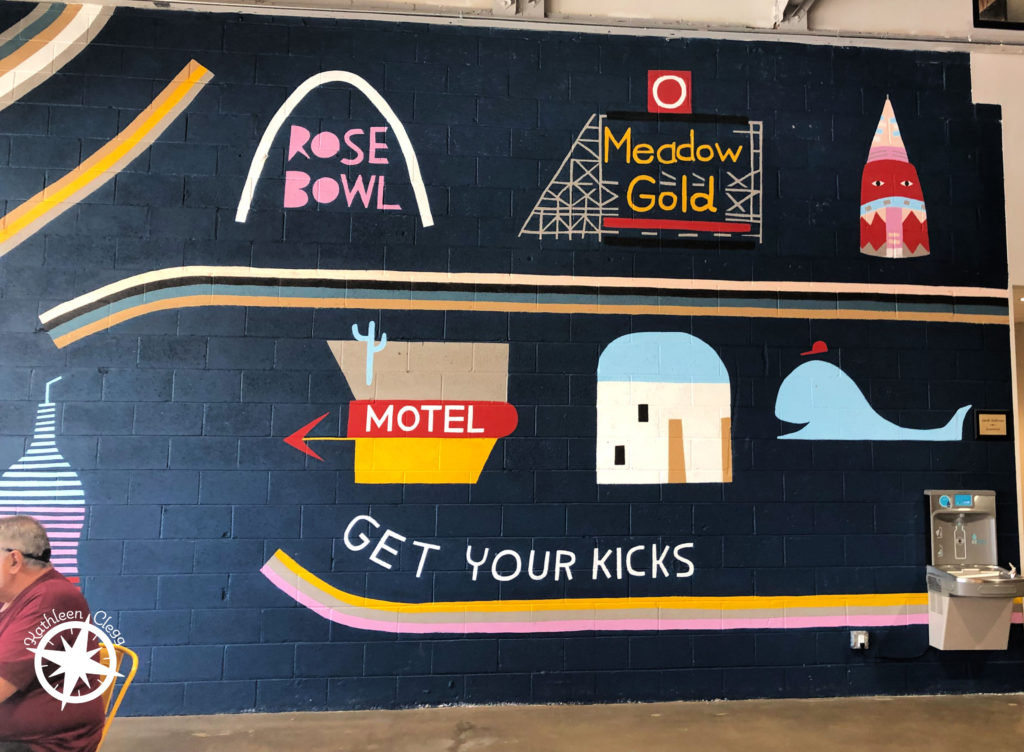 Even the fence has some art. This fence shows the visitor what you will find when you go inside.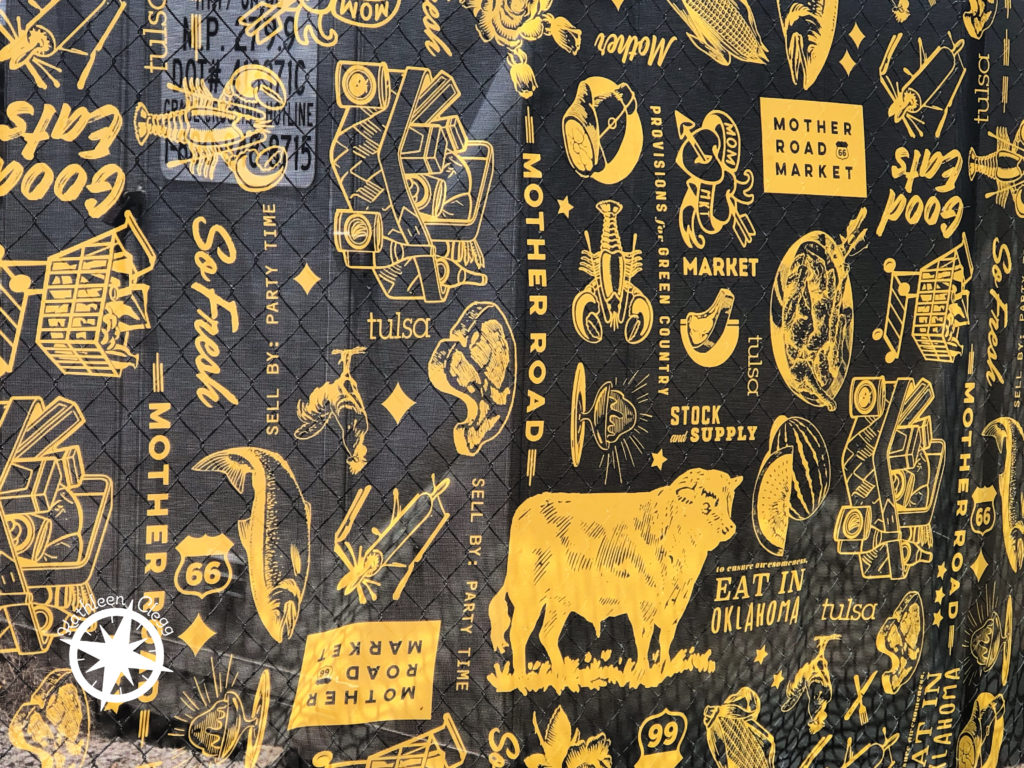 The Food
At the time of this writing, there are 13 restaurants on site, so there is sure to be something to meet everyone's tastebuds. If you have dietary restrictions, there are options to meet your needs. I'm gluten free and chose Bodhi's Bowl. Cute sign, right?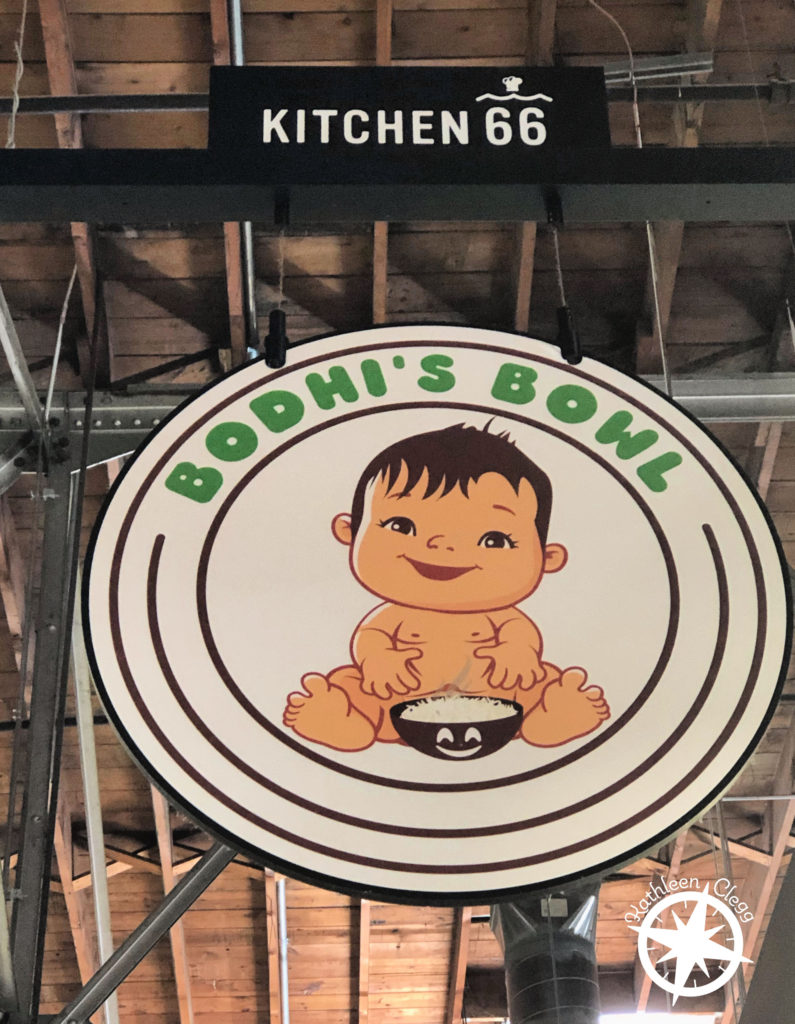 This deliciousness was my lunch. Bodhi's Bowls serves gourmet rice bowls, influenced my foods around the world. The menu is labeled so you know if it is gluten free or vegan. They will also make adjustments if needed. I enjoyed every flavorful bite of this meal.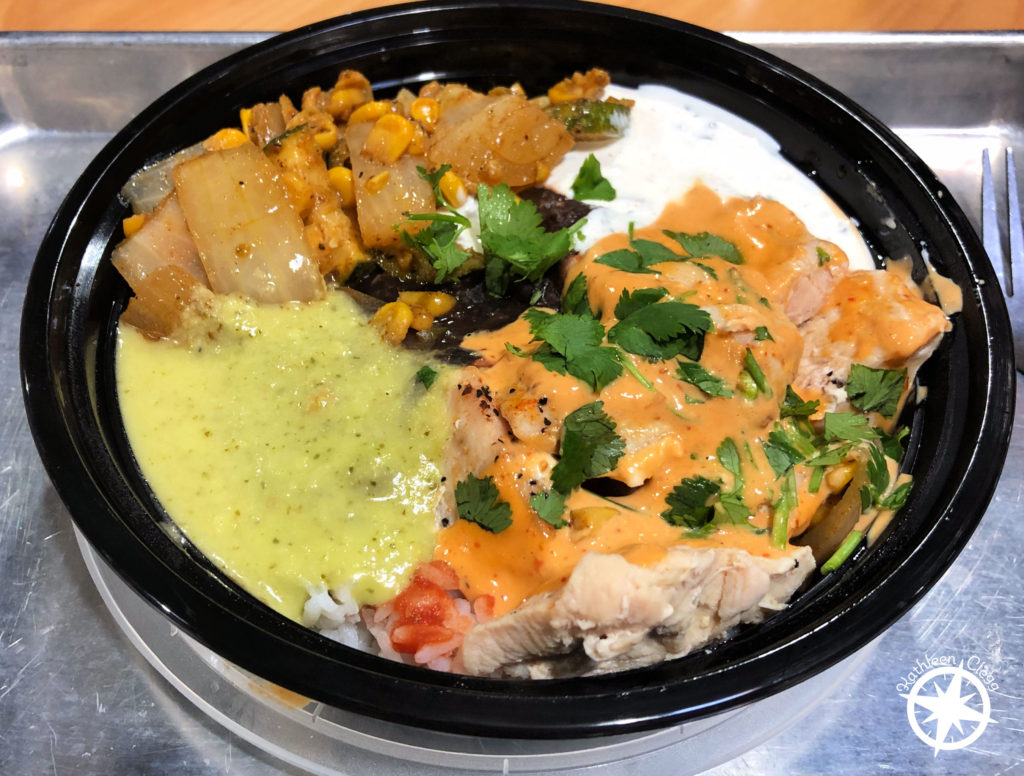 My lunch mate ordered a taco and some macaroni and cheese from Nice Guy's Shrimp Shack and said they were both amazing. As you can see, their portions are large. It took me two days you finish my meal.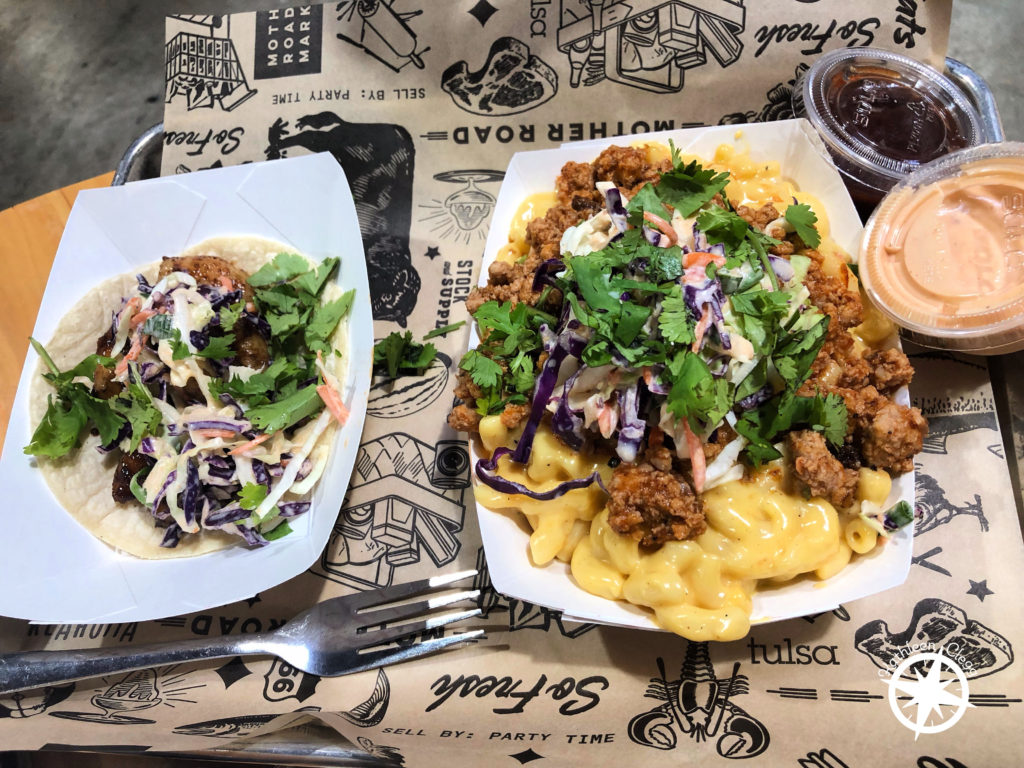 Check out this fun car in their backyard. You can also find a second children's play area and miniature golf on their back porch.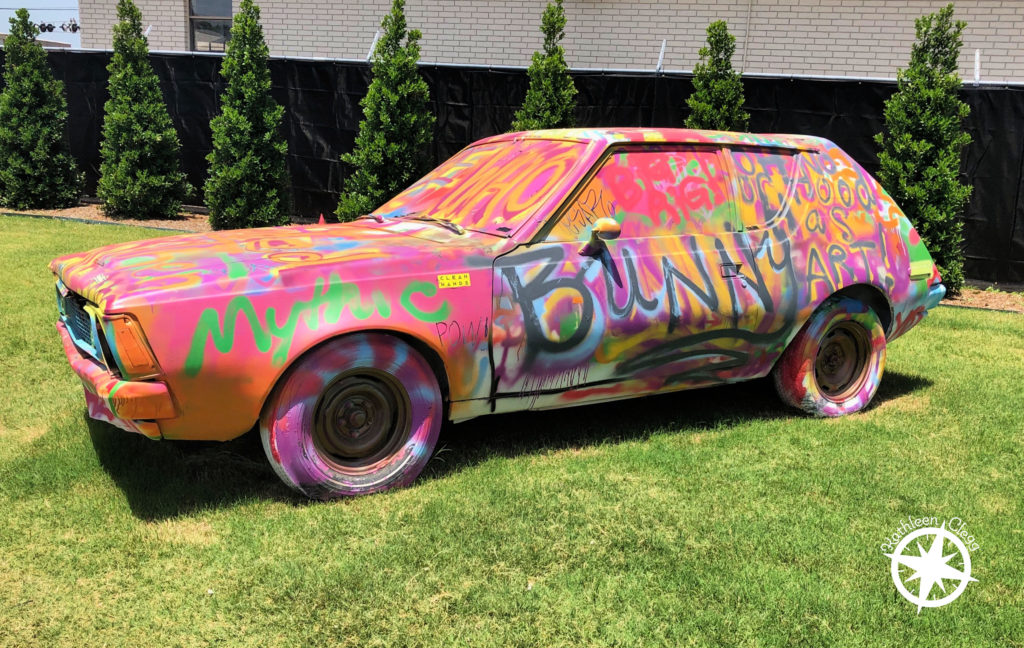 Conclusion
Would I go back to Mother Road Market? Heck yes! In a heartbeat. I might pick a time other than straight up noon, but I would go back for sure.
You can find Mother Road Market at 1124 South Lewis Ave. in Tulsa, Oklahoma. Their hours are generally 10:00 am to 9:00 pm, although not all shops are open all the time. They are closed on Monday. Visit their website for shop specific information.