I am passionate about travel, but not any kind of travel. I don't want to go to a place just to experience the tourist traps. I'm talking about the kind of travel where you really get to know the people and traditions of a place. The kind of travel that opens your eyes to the world around you. This is why I strongly feel that there are loads of reasons you should travel with your kids.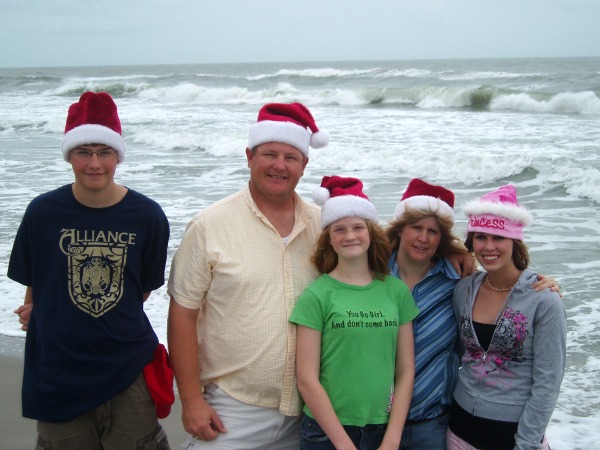 My little family on the beach in Florida on Christmas Day 2006
On my Instagram page and in my real life, often times I talk about travel with people and get the response that they will travel when their kids are grown. It's not that people say this every once in a while, but that they say it so often I decided I had to write this post.
A Brief History
Something you should know about me is that I have always traveled. I mean this literally. I was born in Germany and traveled to the United States at two years old. Before I was 18, I moved at least ten times. As an adult, I'm not even sure how many times I've moved, but I could safely say at least 35 times, living in places between 3 months and 3 years. This doesn't count the places we've gone on vacations either. I've seen and really experienced a lot of the world, although there is a lot more out there for me to explore.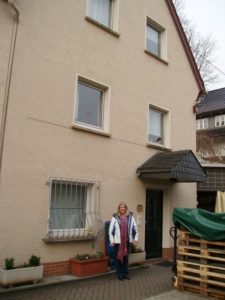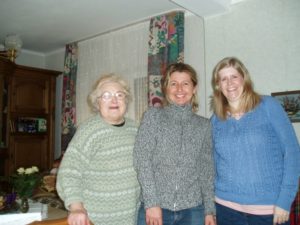 The house is the first place I lived when I was born. I was able to visit and see my babysitter and her daughter in 2008. She recognized me, even though she hadn't seen me since I was two, and cried. 
I also have three children who were with me for most of those 35+ moves. They are amazing adults now, with friends all over the world. They have had experiences most of their friends only dream of or don't even know are options. Like me, they are grateful for their experiences and like me, are happy to go on an adventure any time.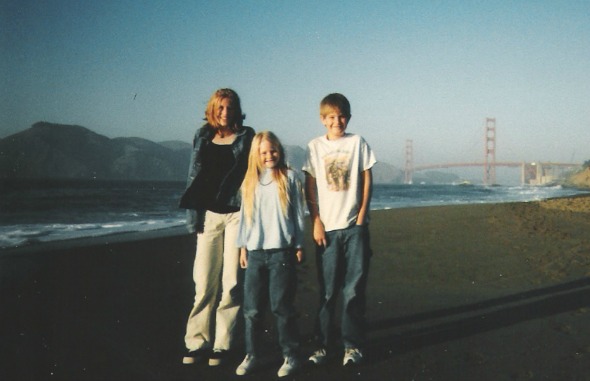 My kids in San Francisco in 2002.
"I really like the insight it gave me into other cultures and that it widened my view and made me more open to other opinions." –Nicholas
I asked my kids and a few others I know have traveled a lot what they thought of their travel experiences and what they took away from them. Every person who answered said some variation of; their experiences introduced them to other cultures and opened them to be more accepting of the differences in people. Wouldn't it be amazing if more people felt that it's good to love and respect someone, even if they aren't the same as you? I will have some of the quotes peppered throughout this post.
Reasons People Don't Travel with their Kids
Statement One
"We want to move, but we don't want to ruin our child's life, so we want to stay in the same neighborhood so she can stay in the same school."
UGH! I have heard this in real life and on television so many times it makes me crazy! As a child, I moved so many times that I didn't go to the same school two years in a row until I was in high school because my dad was in the Air Force. Did it ruin my life? Absolutely not. What it did was show me and involve me in other cultures and experiences than I wouldn't have been able to experience had I lived in one house or neighborhood my whole life. I will be forever grateful.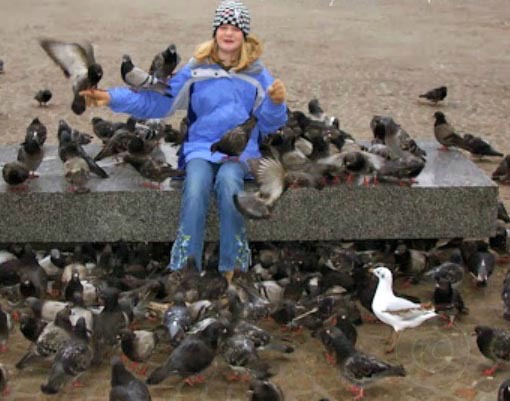 My youngest in Amsterdam in 2006
Statement Two
"We will travel when our kids are grown."
Really? Why wait? Think of the experiences your kids are missing when they don't travel. Instead of being shown, first hand, the world out there, how other people live, what they eat, the things they celebrate, they are only exposed to people just like them. I understand that there might be some places you don't want to take your kids, but there is a great big world out there. Teach them to appreciate it and to explore!
"I think it made my life better because I was able to experience different cultures and see how different we are in traditions but so similar when it comes down to the individual." –Gracie
Statement Three
"Travel is so expensive."
Yes, travel can be expensive. Yes, you have a mortgage or car to pay off. I get it. What if I told you it's possible to travel without breaking the bank? It takes some planning and saving, but it can be done and without using the money you have set aside for your regular bills. To give you some easy ideas, read these two posts:
16 Easy Ways to Save Money on Vacation

My son trying authentic chain mail and holding a real sword at Braunfels Castle in 2008. He said it was really heavy.
Statement Four
"It's so much work to travel with kids."
This is a true statement for sure, however, the effort is worth it in the end. Think of the memories you will have as a family. Think of the experiences they will have to open their eyes to the world and not just their corner of the world. I know people who have never been outside of a 400 mile radius of the town where they were born. I can't even imagine that sort of life. They are happy people, but their experiences are limited.
Statement Five
"I don't want to stay in a hotel with my kids."
There are definitely some sketchy hotels and areas out there that you want to avoid. However, there are loads of choices for vacation accommodations from which to choose and many options within each category. There are also places where you can get credit towards future stays, saving you some money in the long run. To give you some ideas about selecting vacation accommodations, read my post:
Selecting Vacation Accommodations
10 Reasons You Should Travel with Your Kids
Family Benefits
Traveling together brings you closer as a family. You get to be the fun parent by taking a break from the day to day stressors of life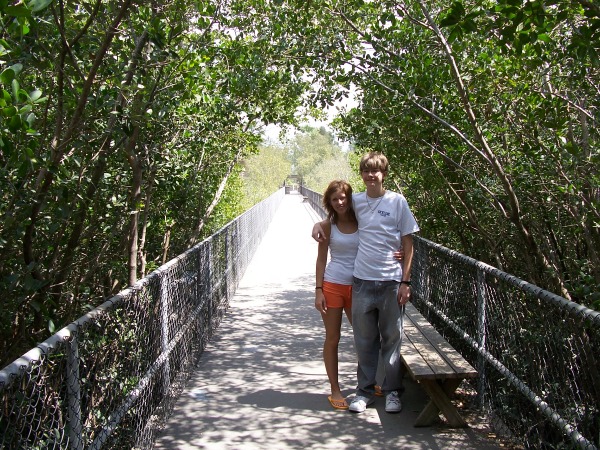 My two oldest kids in Tampa, Florida in 2005, seeing the manatees.
Creating family fun and memories. We love talking about someplace we've been together or seeing a place on television or in a movie and knowing we've been there.
Give siblings some common ground. There are seven years between my oldest and youngest kids. The traveling they have done together is something the three have in common, where there might have been pretty big gaps because of their ages and interests.
"I loved traveling because me and my siblings got so close and I would say they were my best friends for the first 10 years of my life." — Izzy
Life Benefits
Introducing your kids to other cultures opens their minds to different types of people and traditions.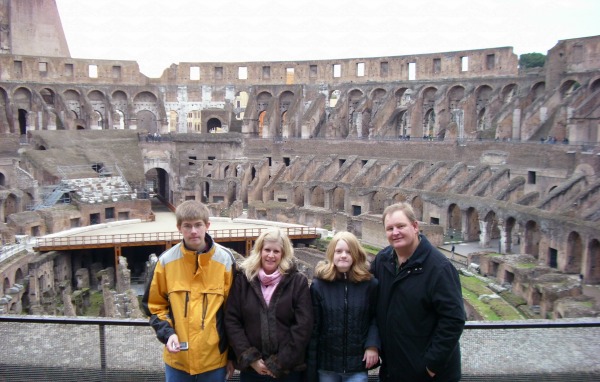 The Roman Colosseum 2007
Taking your kids to historical places, like the Roman Colosseum or The Great Wall of China gives them first hand experience of the history of some of the great places in the world and gives them a life long love of learning.
When children are studying something specific in school, taking them to the places the events actually happened brings their studies to life. For example, my kids read The Diary of Anne Frank. Then we went to Amsterdam and visited the attic where she hid and Bergen Belsen Concentration camp where she died. If we learn history, we are hopefully less likely to repeat horrors such as the Holocaust.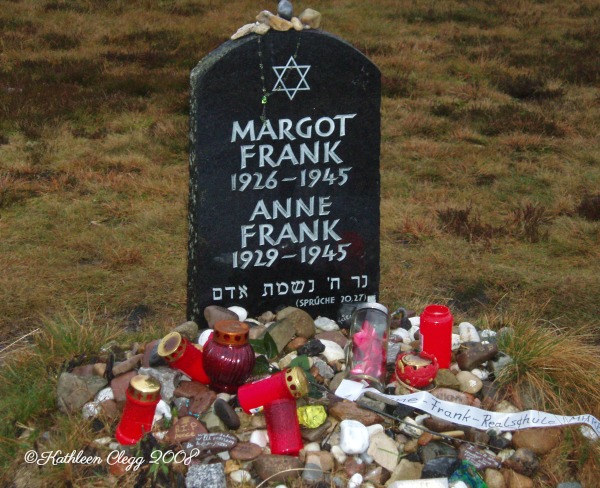 Margot and Anne Frank's headstone in Bergen Belsen Concentration Camp
When kids travel, it gives them a life long love of travel and adventure. All of the adults I know who I knew when they were kids because they traveled are curious about the world and are still traveling now in some fashion or another.
Travel shows kids early on that they are not in fact the center of the world. The adults I know who have traveled as kids a lot are generally more compassionate and less self-centered than people who haven't traveled. We need more of these types of people.
World Benefits
Travel teaches kids that they don't have to be afraid of the world out there. I know many people who think I'm nuts because of the way we travel and move all over the world. They've told me to my face and they've told mutual friends. It's okay. It's an unknown to them. The thing is, I don't have that fear that they have. When we were told we were being transferred to China, I wasn't afraid of the unknown. Instead I read a lot and found the places I wanted to visit. I didn't love everything about China, but I did love the adventure!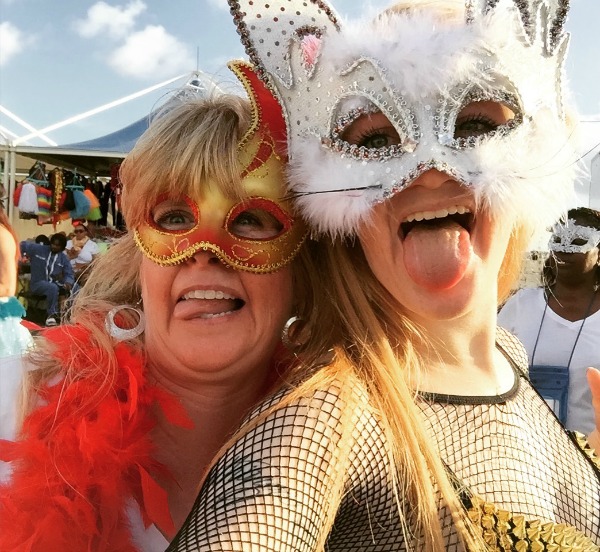 Carnaval in Martinique with my daughter and I
To show kids that the world is not only what they see on the six o'clock news. If you only saw what is on the news, you would think that China is one big polluted city, full of horrible people. Of course, there are polluted cities and horrible people in China. When we lived there, some days you couldn't see across the street. However, China also has some of the most beautiful places on Earth, along with some incredible historical sites. The people we met were kind and generous. I think you could say something similar about most places.
"I was able to experience different cultures and I think it made me a lot more open-minded and willing to try new things." — Kassye
Conclusion
As you can see, based on my reasons you should travel with your kids, I think all kids should travel if possible at all. You don't have to travel to far distances of the world, but get out of your comfort zone regularly. Take a long road trip through your own country. In my own country, there are vast differences from region to region. It's quite interesting. Travel will open up the world to your children. Don't let the fear of the unknown stop you from taking that trip.
Pin For Later or Share with Your Friends