Saint Lucia is a contrast of scenes, with it modern resorts, volcanic mountains, old well loved structures and of course, beaches that stretch around the island, you won't get bored on your visit. Our visit happened over a long weekend in September and even though it was a stormy weekend, I still managed to capture these 15 photos of stunning Saint Lucia.
Most people visit islands for the beaches. That was actually not our goal, as we were living one island away, on Martinique, at the time. We were looking for somewhere our phones wouldn't work. Seriously. We mostly got our wish and after a twelve and a half minute flight, had a lovely weekend. Let me share what we saw.
15 Photos of Stunning Saint Lucia
Ocean
As I said, it was a stormy weekend, so the water was rough most of the time. It still brings peace though.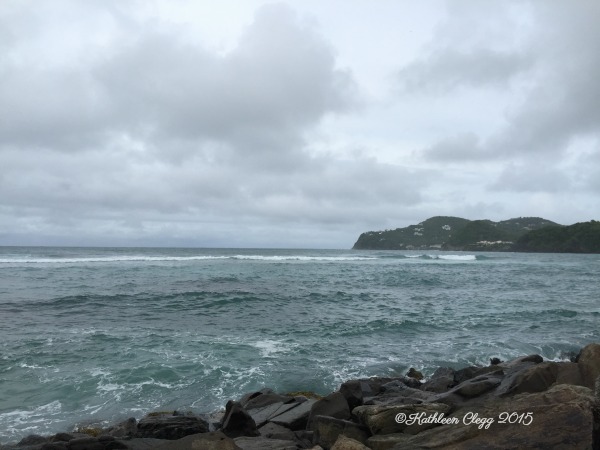 Rodney Bay At the north end of the island and the main tourist area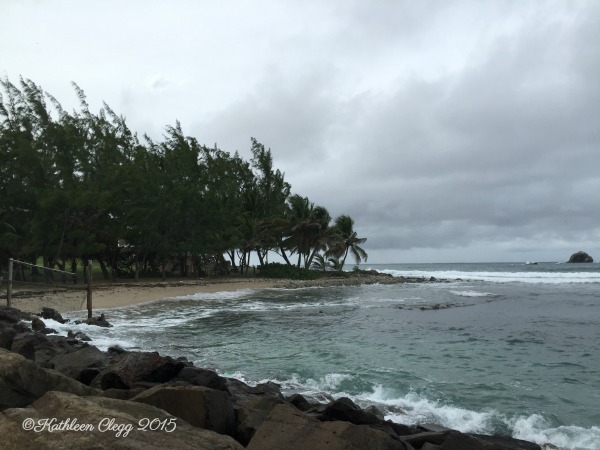 Rodney Bay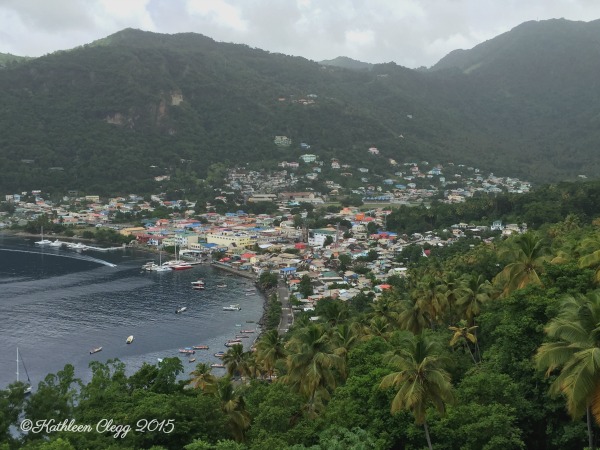 Castries from above, the capital of Saint Lucia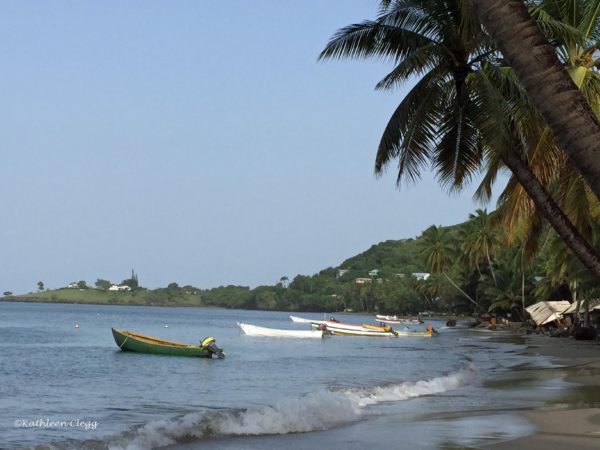 Laborie – at the south end of the island and where we escaped to
Lush Rain Forest
The island is mostly covered with lush rain forest, like these photos show. They are beautiful, but do hold the heat.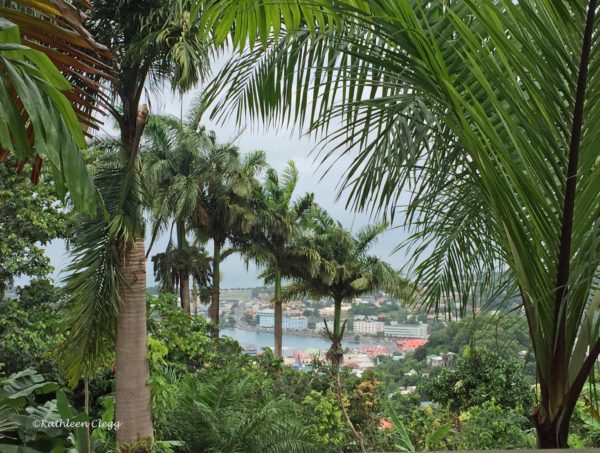 View of Castries from the Pink Plantation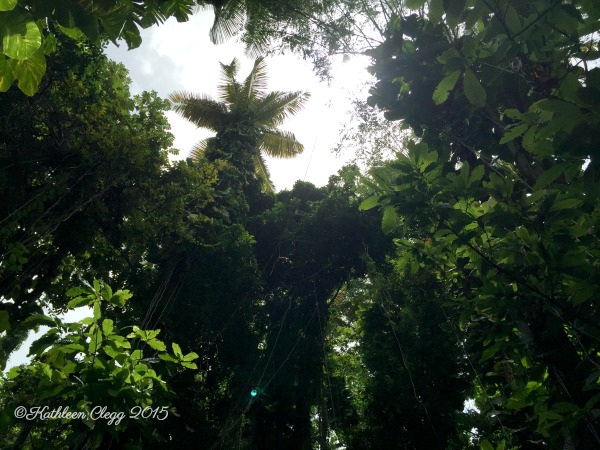 Don't forget to look up.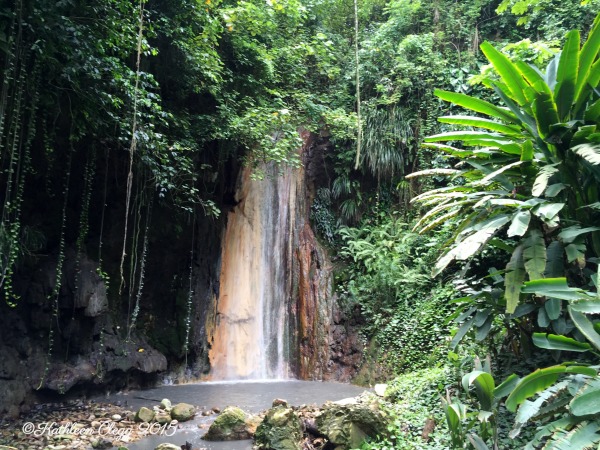 Diamond Waterfall at Diamond Botanical Gardens. I was so taken with this that I wrote a whole post about it.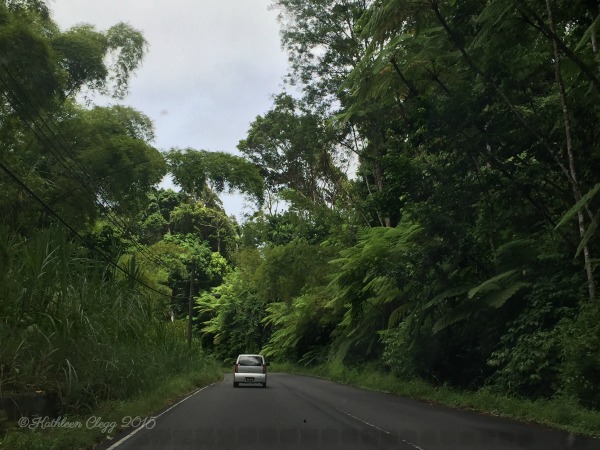 Driving through the forest.
Since Saint Lucia was once a British Overseas Territory, they drive on the left side of the road. The roadway was in good condition though. If you're interested in history, theirs is quite interesting. You can read about it here.
Beautiful Flowers
I love seeing the many different and unusual plants and flowers when we travel to new places. Saint Lucia has its fair share for sure. These flowers are from the Diamond Botanical Gardens, which has an interesting history itself.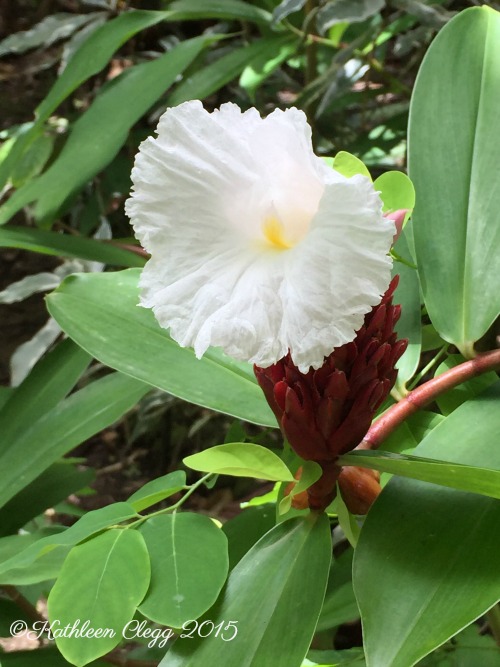 I don't know what this is called, but I certainly loved it. Do you know?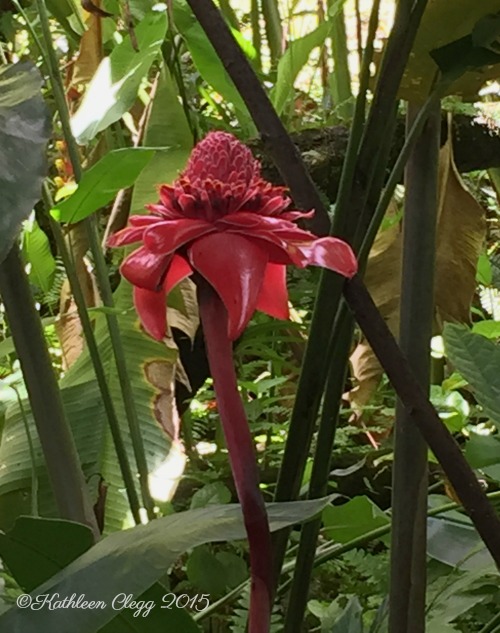 Red Torch Ginger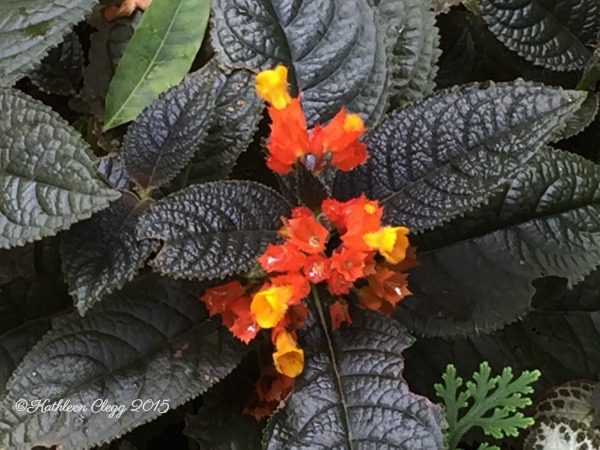 Chrysothemis Pulchella
Old Buildings
I really, really love old weathered wooden buildings. I took these photos in Laborie.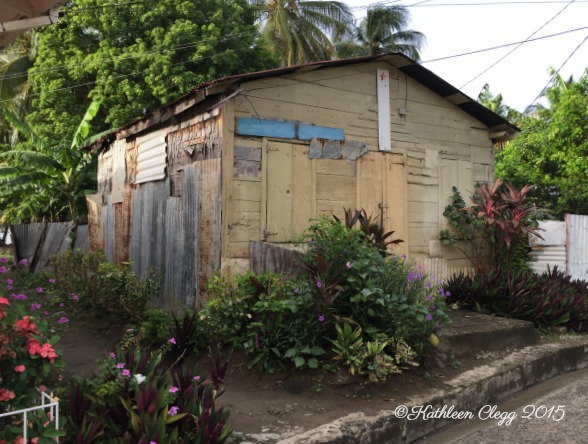 Even though this building is tired, I find it so charming that they plant beautiful flowers and plants around it.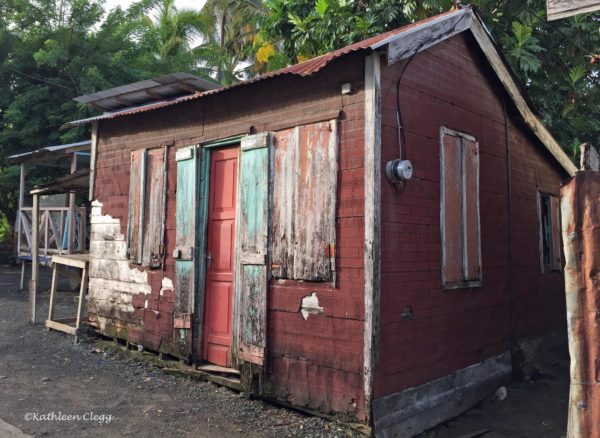 The colors of this house call to me. It looks like they even have a new door. If I ever live on an island, I want to paint my house with bright, vibrant colors.
My Favorites
My favorite things to take photos of are usually animals. They provide a bit of a challenge and mostly, they are so cute. I also occasionally enjoy photographing people, but not too often.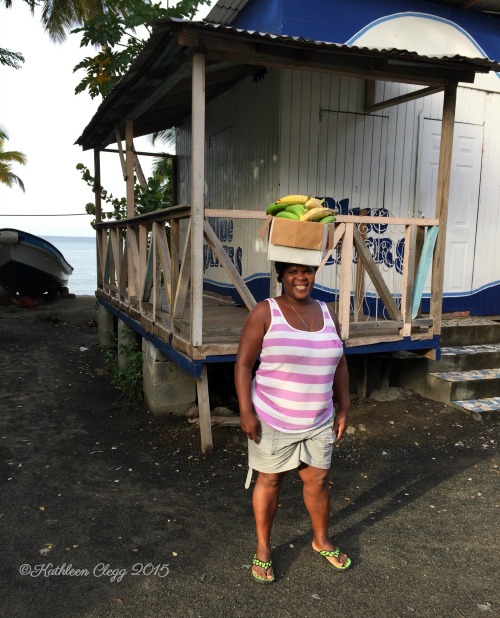 This beautiful lady allowed me to take her photo. She was so kind and happy! I was amazed that she could balance the box on her head.
Tip: If you're taking photos of people, always ask before you take the photo. If children are involved, ask their parents.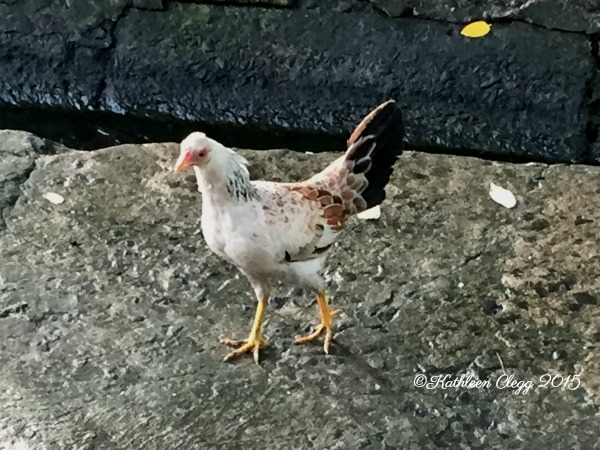 Chickens run wild in a lot of the countries we have visited. They have some pretty fancy chickens in Saint Lucia.
I hope that these 15 photos of stunning Saint Lucia have helped you decided to spend some time on the island. You can find more information on this post to help you in your planning. I highly recommend that when you visit, you get out of the tourist district and explore the whole island. The north and south ends are like two entirely different countries.
Pin For Later