Caye Caulker, Belize is one of the most beautiful places I have visited. While staying on this tiny island, we decided to take a day trip to Lamanai Mayan Site, to see the ruins. We've been to other Mayan sites in Mexico, San Gervasio, Tulum and Chichen Itza, but decided to take a trip to Lamanai do a little exploring.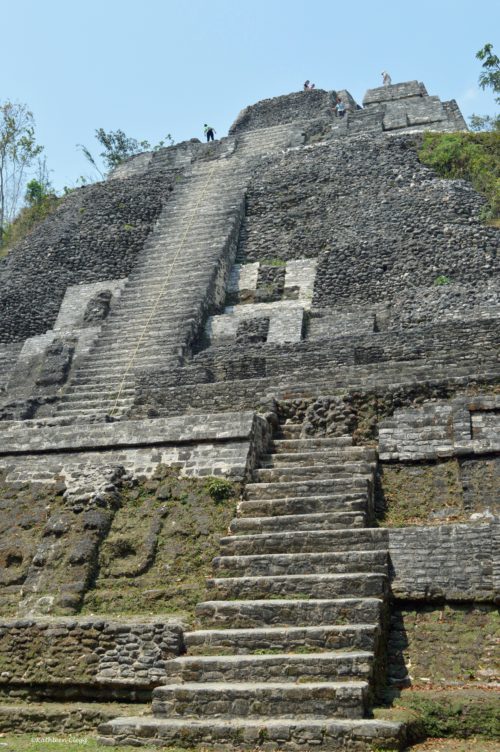 We caught the water taxi to the mainland at 7am for the New River cruise and Lamanai Mayan Site tour. The water taxi was a lot smoother than I thought it would be. I have been on these before, in Mexico between Playa del Carmen and Cozumel and it Estonia between Tallinn and Helsinki, Finland, and I always get sick. This one did not bother me at all. Phew.
New River Cruise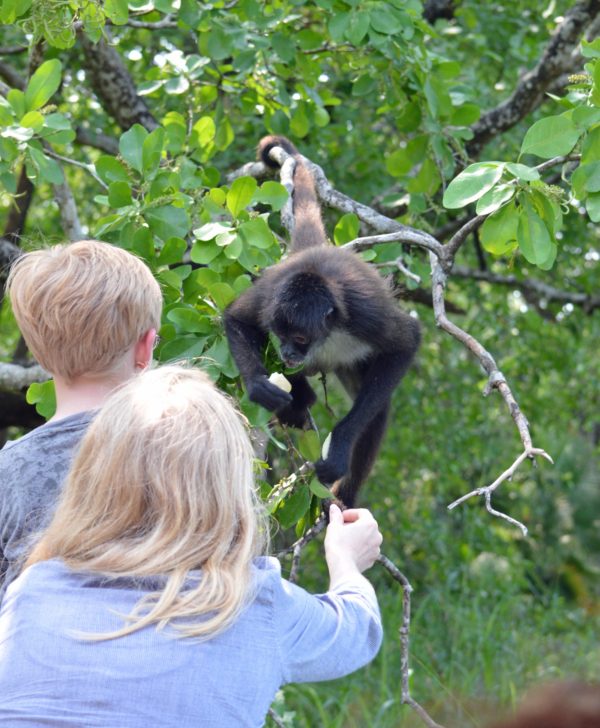 When we got to Belize City, there was a van waiting to take us to the New River for our cruise to the ruins. It was a fun ride, although somewhat long. My favorite part was feeding a wild spider monkey a Pringles out of my hand and taking the awesome photo of him below. Apparently this one does not actually like bananas.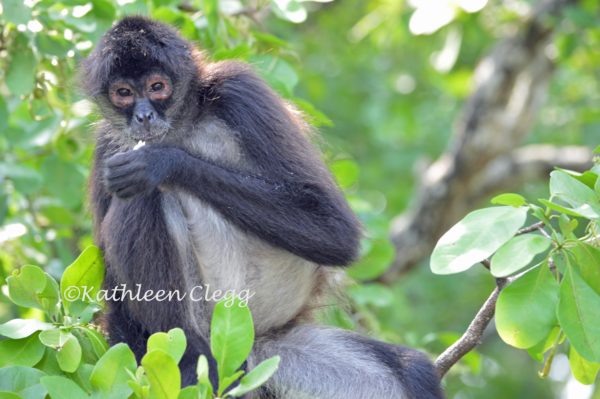 During the boat ride, we also saw a lot of different birds and some tiny bats. Our guide told us all about the area and the different wildlife and plants on the river. I think he knew what he was talking about, but how would I know the difference? Either way, it was interesting.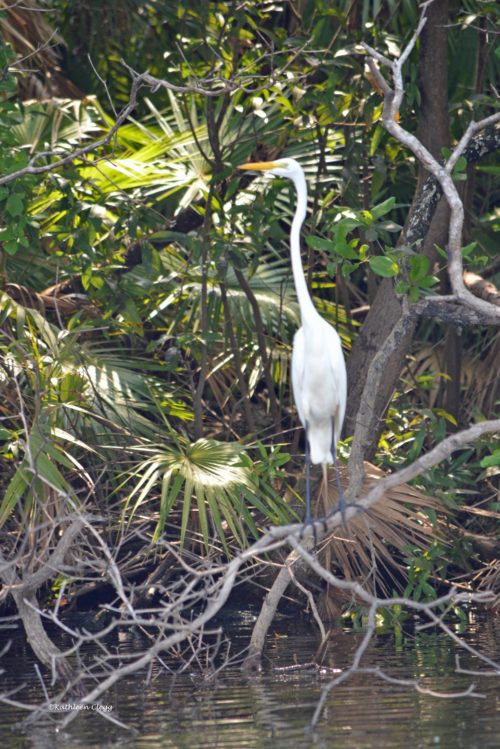 On the New River is a Mennonite village that has been there for about 50 years with origins in Germany. About 3,000 people live in this village and they supply 80% of the food for the country of Belize. They are some hard workers. We actually saw a few Mennonites on Caye Caulker the next day, but I don't know if they lived in this village or not.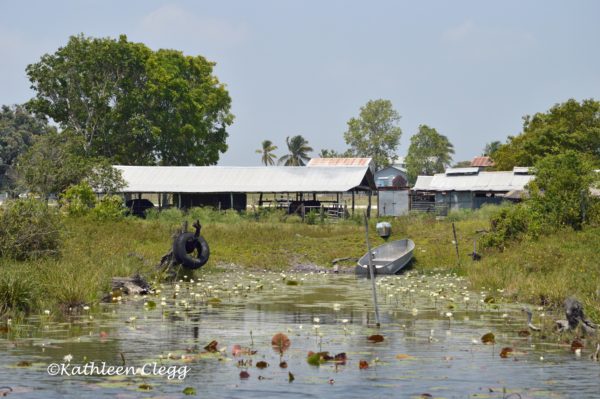 Lamanai Mayan Site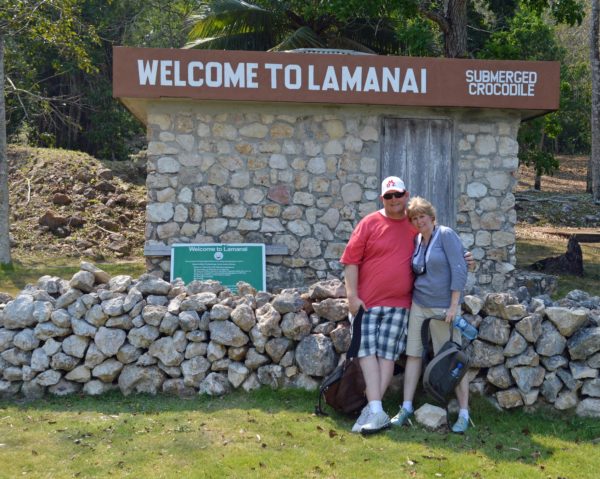 We arrived at our destination, Lamanai. This place is deep in the forest, with loads of mosquitos. Our guide was very knowledgeable about the area and shared lots and lots of information with us.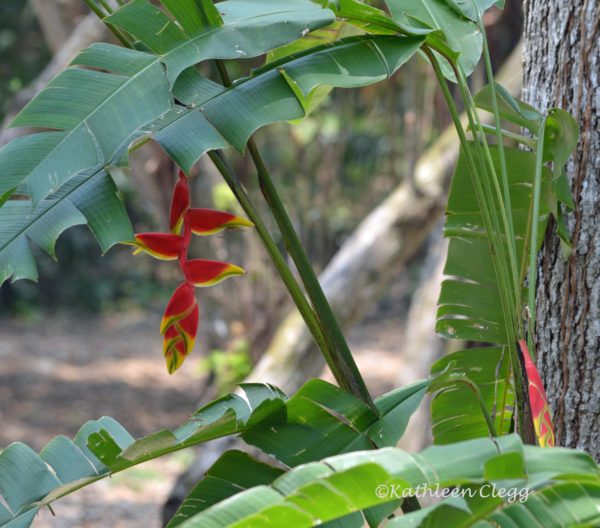 This flower is a Heliconia, also called a Lobster Claw. They are so interesting looking and pretty to me. There are signs like the one below all around the ruins.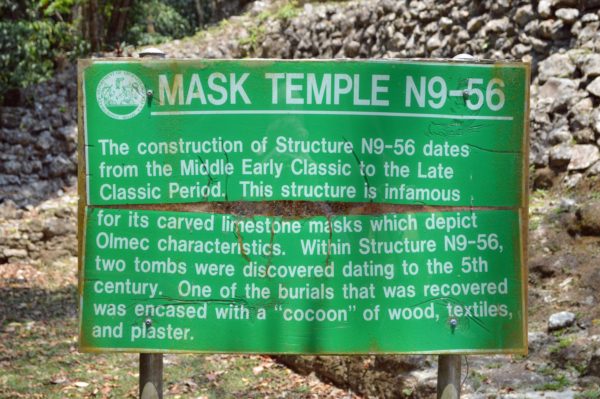 Lamanai Mayan Site has over 800 temples, but only a few have been excavated so far. When a new person became king, he had to build 13 new temples, to the 13 gods and he built them on top of the existing temples.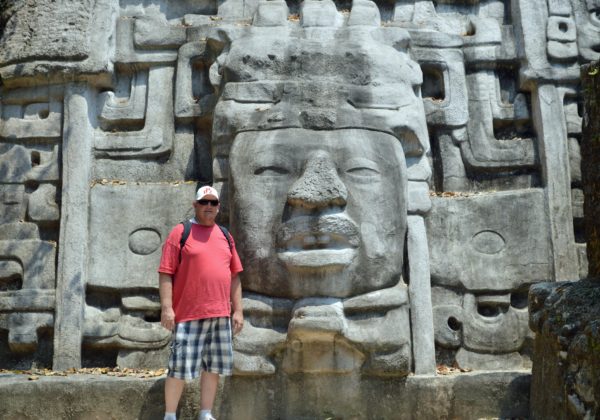 The king also had to take 32 wives, one from each Mayan tribe and one from the Mexican tribe. Also, when they sacrificed someone to the gods, it was one of the king's own children. I always thought it was a slave or peasant. The child grows up knowing their fate is to be sacrificed.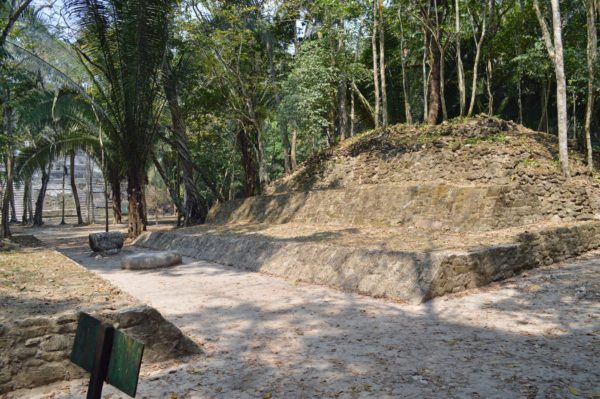 Watch out for monkeys in the trees. They didn't actually bother us, but if you break out some food, watch out!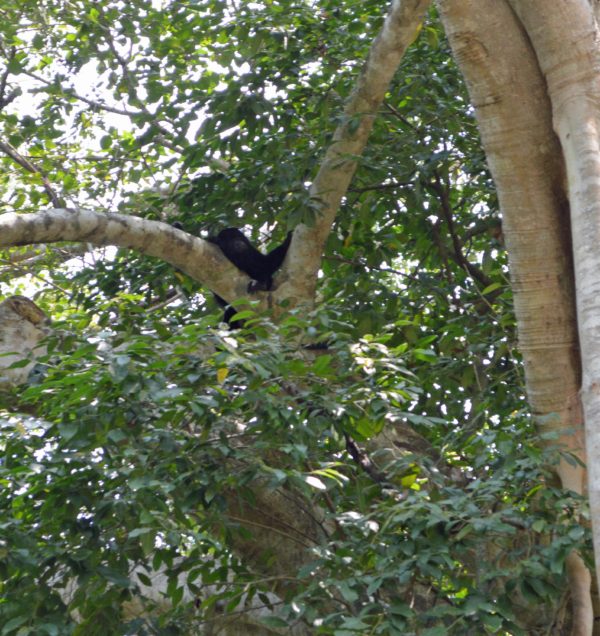 Tips
Eat a good breakfast before you go
Drink a lot of water
Wear bug spray
Wear sunscreen
Wear a hat
Take a camera
Wear good walking shoes
Take snacks
Keep control of your valuables – Belize City has a high crime rate, so be aware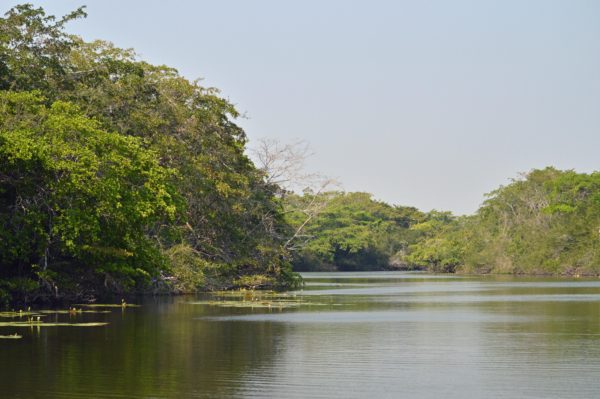 A local family fishing on the river on our way back to our bus from Lamanai.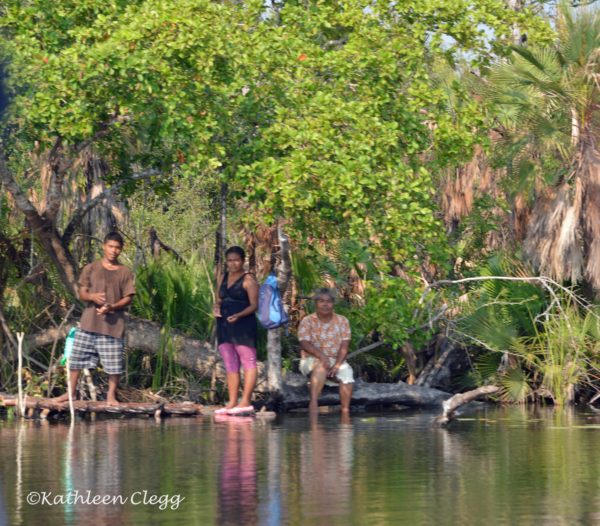 This tour took most of the day, adding on time to get from Caye Caulker to the Mainland and back. However, it was really worth the full day and I'm very glad we went. It wasn't really different from the other sites I've seen, but it seems that with each place we visit, we learn something new about the Mayans. Also, the monkey totally made it worth the visit.  Have you ever visited the Lamanai Mayan site or and other ruins? Have you ever fed a monkey a Pringles before?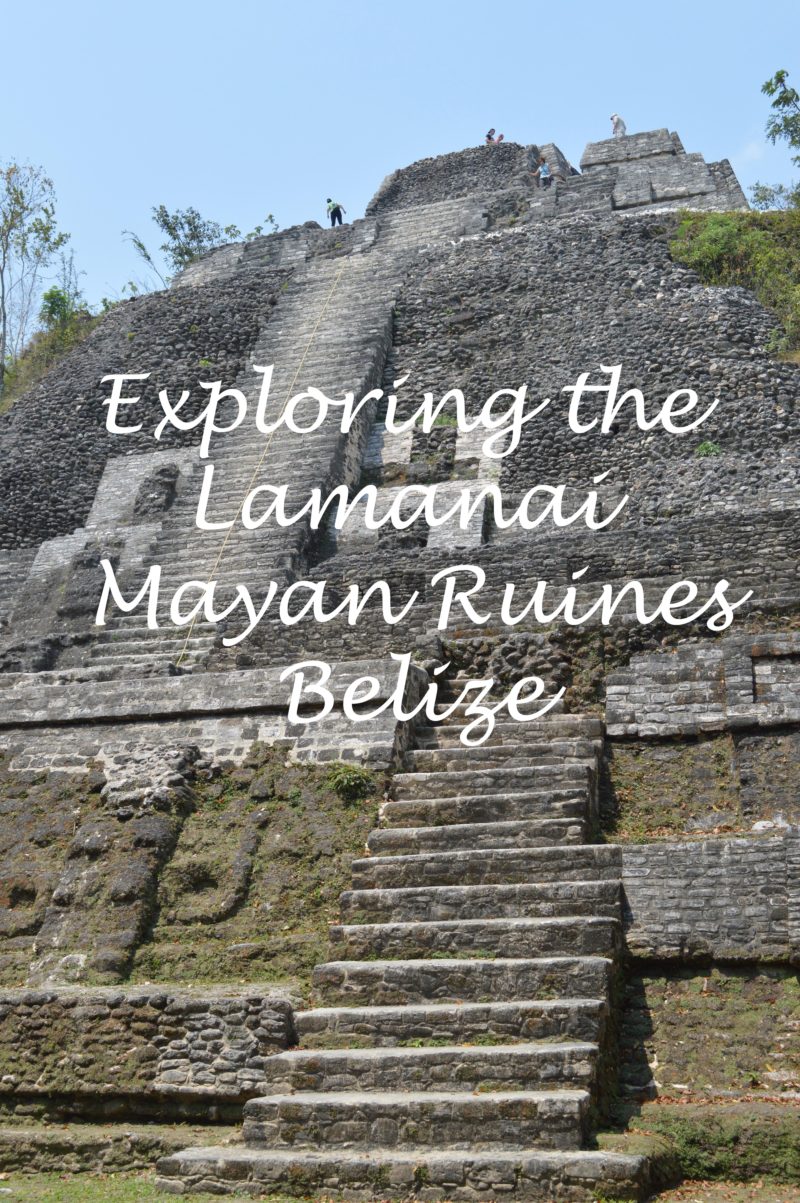 Other Belize Posts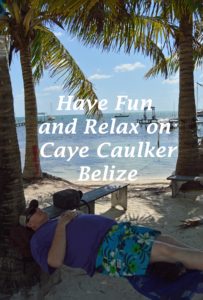 Have Fun and Relax on Caye Caulker